Pure Essential Oils, Essential Oil Set, Essential Oil Samples, Lavender, Peppermint, Eucalyptus, Lemongrass, Tea Tree Oil, Orange, Citrus
(238)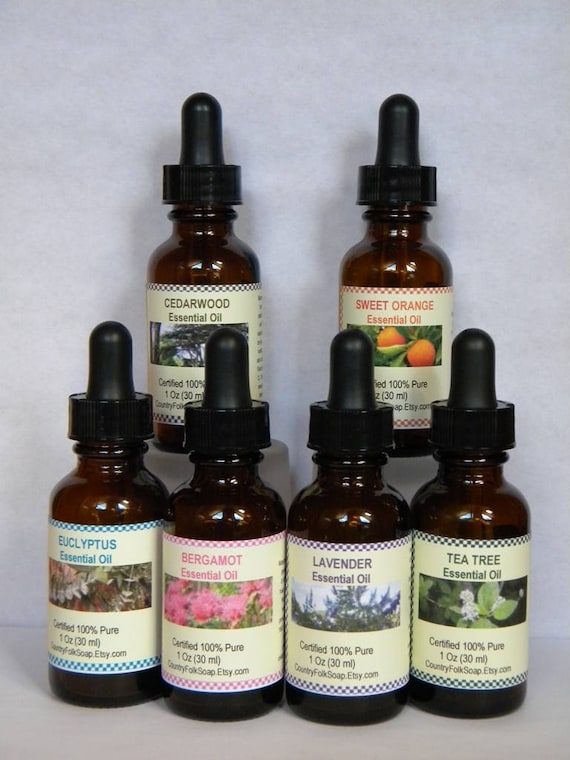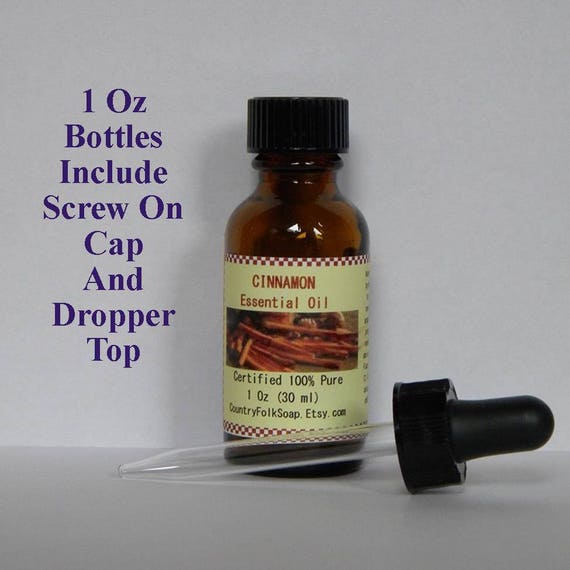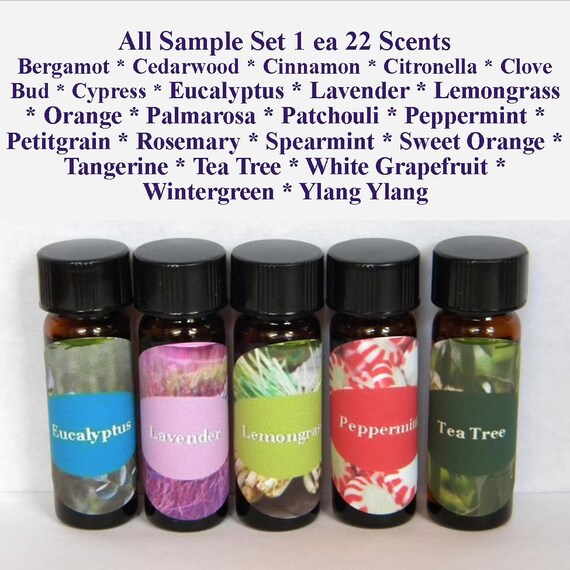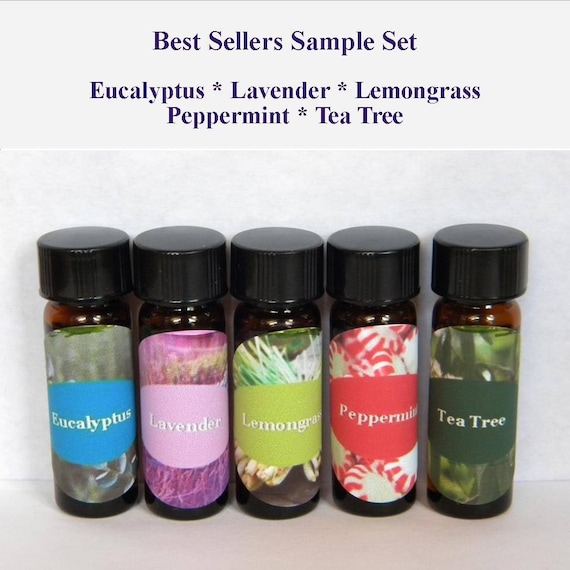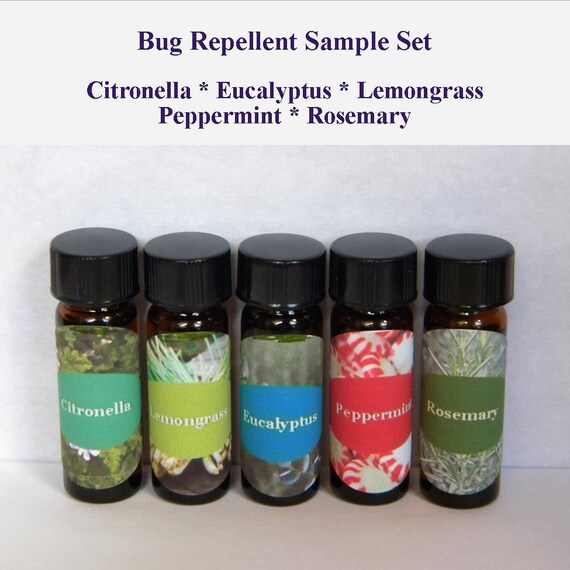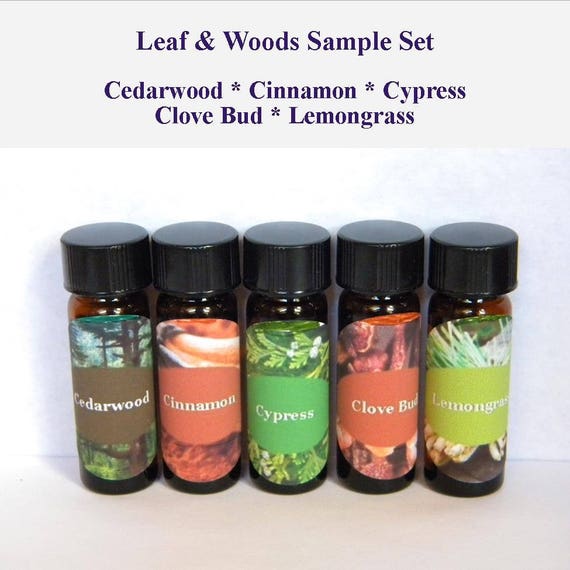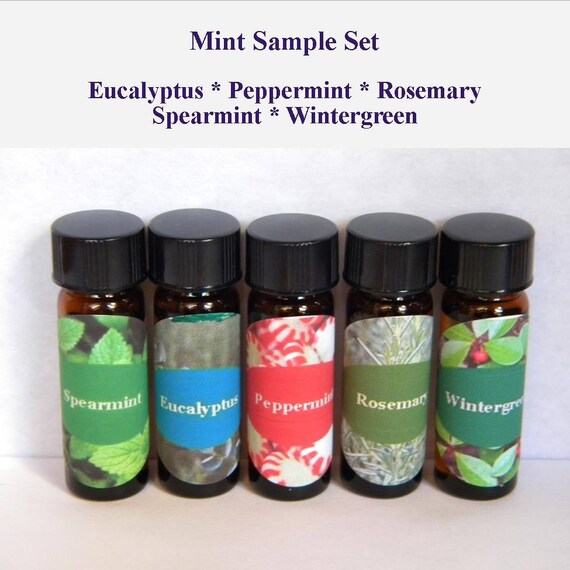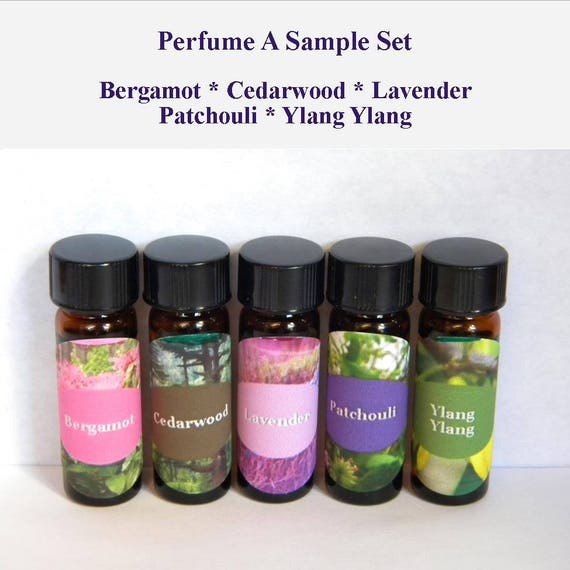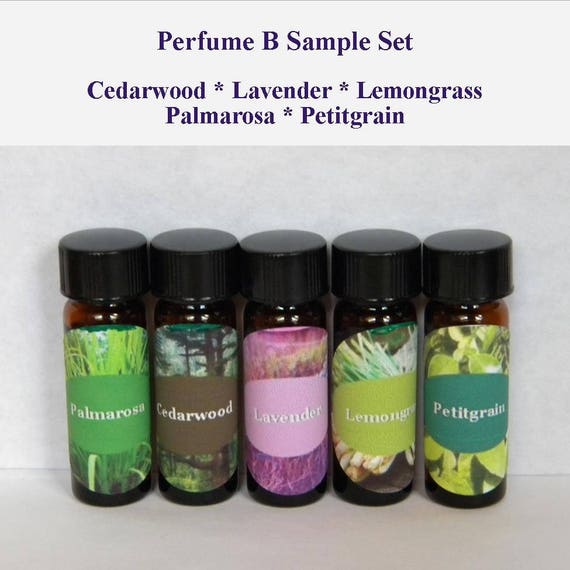 Preparation takes 1-3 business days
Arrives from the United States
---
Item details
Essential oil sample sets or 1 oz bottles of pure essential oils. Choose from Bergamot, Cedar Wood, Cinnamon, Citronella, Clove, Cypress, Eucalyptus, Lavender, Lemongrass, Palmarosa, Patchouli, Peppermint, Petitgrain, Rosemary, Orange, Spearmint, Sweet Orange, Tangerine, Tea Tree, White Grapefruit, Wintergreen or Ylang Ylang in this listing. Certified 100% pure, phthalate free, high quality steam distilled or cold pressed providing you with rich aroma true to their plant source; they smell incredible!

Choice of 1 fluid oz (30 ml) bottles with dropper tops or Sample Sets in orifice reducing bottles containing 5 ml x 5 oil scents for a total of 25 ml in each set.

Our essential oils are properly packaged to protect for a long shelf life in amber glass bottles. Do not buy essential oils packaged in clear plastic! Plastic and light have an adverse affect on oils and will change its chemistry. Plastic containers will weaken over time becoming soft from essential oils thus leaking plastic into the oil. Shipped with a screw cap and comes with a rubber ended glass bulb dropper. Best stored in a cool, dry environment out of reach of children and pets. The rubber end of the dropper will become weak with age when exposed to pure essentials. We recommend storing the bottle with the screw cap closure to extend the life of the rubber dropper instrument.

There are so many ways to infuse aromatherapy into your life with oils with or without producing products. Here's a few examples:

• Add a few drops to your oil burner or light bulb oil rings
• Use with reed stick diffuser
• Make potpourri or freshen existing basket
• Add to a carrier oil in heat resistant receptacle to brew on your wood stove
• Add a few drops to your bath water
• Add a few drops to your humidifier, AC filter or simmer in a pot of water on stove top
• Apply to a clean rag & add to clothes drier * Note make sure oil has dried on rag prior to adding as oil will stain fabrics.
• Use in production of homemade aromatherapy bags & pillows, bath and beauty lip balms, soap, lotions, candles, home fragrance & cleaning products
* You'll need a carrier oil for use with diffusers. Our favorite Fractionated Coconut Oil is available via this listing. https://www.etsystudio.com/listing/217066939/soap-oils-lotion-oil-aloe-oil-almond-oil
* Have fun making your own custom blends! Bottles and droppers available via this listing https://www.etsystudio.com/listing/522095955/dropper-bottles-amber-dropper-bottles

Please use safety and caution when using. Only use a few drops at a time in some applications mentioned above. EO's are known for having multiple uses including deterring bugs, headache & sinus relief, clearing acne, antibacterial & fungus fighters along with various therapeutic uses.

Prices vary by oil. Select scent choices by using the drop down list. For more than one scent, please add to your cart one at a time while continuing to select scents.

******************************************************************

1 Oz OILS (Scroll further down for sample sets)

BERGAMOT * Citrus Aurantium Bergamia (Bergamot) Fruit Oil; cold pressed imported from Italy
Fresh citrus aroma with green and soft floral notes. Effective antidote against depression, anxiety, urinary tract infections and nervous indigestion. Blends well with citrus, leafy / woody , floral, herbal and minty oils. Safe for all applications. Lip safe to 0.4%, mouth and skin to 5%, no restrictions for non-skin contact.

BLOOD ORANGE* Citrus Sinensis; cold pressed from Italy
Crisp and tangy citrus scent of a freshly juiced orange with a hint of green. Oil is orange in color & made from orange fruit peel. Aromatherapy benefits energizing, stimulating, antidepressant. Blends well with other citrus bergamot, lemon and other oranges along with cypress, lavender, palmarosa and rosemary. Additional reported uses as an anti-inflammatory, antispasmodic, antiseptic, aphrodisiac, carminative, diuretic, tonic, and cholagogue substance. Safe for all applications of lip, mouth and skin to 5%. No restrictions for non-skin contact.

CEDARWOOD * Juniperus Mexicana Oil; steam distilled in the USA
Earthy and woodsy, true cedar scent that creates a comforting, uplifting experience. Popular as base perfume oil. Blends well with citrus, leafy / woody , herbal and minty oils. Reported useful to fight fungus, reduce skin irritations, an anti-inflammatory agent. Safe for all applications excluding lip and mouth products with no restrictions of percentage.

CINNAMON * Cinnamonum Zeylanicum Oil; steam distilled cinnamon leaves from Ceylon
Powerful spicy cinnamon aroma promotes mind stimulation and comforting anti-depressant. Blends well with citrus, leafy / woody , herbal and minty oils. Additional claims as anti-fungal, pain relief, improve blood circulation, digestion, and respiratory conditions. Cinnamon leaf is very potent; skin and lip safe in trace amounts of < 1%; mouth safe up to 5%. Most commonly used in home fragrance products without restrictions.

CITRONELLA * Cymbopogon Nardus (Citronella) Oil; steam distilled from Java
Lemon-like aroma with grassy green undertones. Blends well with citrus, leafy / woody , herbal and minty oils. Known for having an uplifting aroma that bugs do not like. Commonly used in bug candles and sprays. Citronella is potent; lip safe to 1%; skin safe to 5%; not safe for mouth. No restrictions for non-skin contact.

CLOVE BUD * Eugenia Caryophyllus (Clove) Flower Oil; steam distilled from Madagascar
The spicy, warm and intense aroma of true clove bud. Popular in fall and winter holiday products. Blends well with citrus, leafy / woody , herbal and minty oils. Very potent; skin, lip and mouth safe in trace amounts of < 1%. Most commonly used in home fragrance products without restrictions.

CYPRESS * Cupressus Sempervirens; steam distilled from Spain
Woody evergreen with a slightly spicy aroma. Can be used to either stimulate or calm, depending on the person and oil blend. Blends well with citrus, herbals, lavender, pine and leafy / woody oil. Reported additional uses to eliminate sweaty palms or feet, to regulate & ease menstrual symptoms, anti-inflammatory, ease circulatory and respiratory conditions. Safe for all applications of lip, mouth and skin to 5%, hair or nails 2%. No restrictions for non-skin contact.

EUCALYPTUS 80/82 * Eucalyptus globulus leaf oil; cold pressed from China
Camphorous, minty aroma with notes of green. Aromatherapy benefits stimulates the mind, calms, anti-depressant. We love this one with spearmint but also blends well with citrus, leafy / woody , herbal and minty oils. Additional medicinal claims as anti-inflammatory, antispasmodic, decongestant, deodorant, antiseptic and antibacterial. Safe for all applications of lip, mouth and skin to 5%. No restrictions for non-skin contact.

LAVENDER 30/32 *Premium Lavandula Angustifolia (Lavender) Oil; steam distilled in the USA
A must have in your essential oil collection, #1 BEST seller. Herbaceous and lightly sweet aroma of a field of lavender. We've tried many lavender varieties, this one is our FAV! Top rated for calming aromatherapy benefits of calming & soothing for adults and children. We can't think of anything that doesn't blend well with lavender! Safe for all applications of lip, mouth and skin to 5%. No restrictions for non-skin contact.

LEMONGRASS * Cymbopogon Schoenanthus Oil; steam distilled from Guatemala
Refreshing bright zip of lemon with notes of green. Uplifting, anti-depressant and sedative properties. Multiple uses in bath and beauty along with home fragrance and cleaning products. Known to deter insects and reported additional uses as an analgesic, antimicrobial, antipyretic, antiseptic, astringent, bactericidal, deodorant, diuretic, febrifuge, fungicidal and nervine. Very potent; skin products from 1-6%, lip at trace amounts and mouth safe to 1.25%.

ORANGE * Citrus Sinensis; cold pressed from the USA
Bright and sweet citrus aroma of a freshly squeezed orange. Oil is clear in color & made from orange fruit. Aromatherapy benefits energizing, stimulating, antidepressant. Another oil that you'll be challenged to decide which essential oil to use in your personal aroma blends. Additional reported uses as an anti-inflammatory, antispasmodic, antiseptic, aphrodisiac, carminative, diuretic, tonic, and cholagogue substance. Safe for all applications of lip, mouth and skin to 5%. No restrictions for non-skin contact.

PALMAROSA * Cymbopogon Martini; steam distilled from India
Powdery, floral, herbaceous with a hint of rose. Eases anxiety, fights depression and relieves anger. Blends well with citrus, herbal and floral oils. Therapeutic benefits reported include antifungal, antiviral and promoting good skin health and regeneration. Safe for all applications of lip, mouth and skin to 5%, hair or nails 2%. No restrictions for non-skin contact.

PATCHOULI * Pogostemon Cablin Oil; steam distilled from Indonesia
Hippie favorite, deep earthy and woody aroma with slight notes of green and fruit. Oil is dark amber color and a bit sticky from the natural sweetness in the plant. Used in aromatherapy to help people get over a sense of loss and despair. Used in perfumes for centuries and blends well with almost anything; top choices of citrus, leafy / woody and other floral oils. Safe for all applications without any restrictions

PEPPERMINT * Mentha Piperia (Peppermint) Oil; steam distilled in the USA
Cool minty aroma of fresh peppermint leaves. Aromatherapy benefits of uplifting, energizing, relieve anxiety and memory enhancer. A must have for holiday home fragrance blends! Commonly mixed with other mints, citrus and lavender. Known to deter insects, fight bad breadth, ease pain, and help with digestive problems. Safe for all applications of lip, mouth and skin to 5%. No restrictions for non-skin contact.

PETITGRAIN * Citrus Aurantium Var. Amara; steam distilled from Paraguay
Fresh floral citrus scent with a woody herbaceous undertone from the leaves of the bitter orange tree. Aromatherapy is uplifting; an antidepressant, calms anger and panic. Commonly used in perfume blends along with other citrus, herbals, lavender, and woods. Additional therapeutic uses reported for easing nervous disorders, muscle relaxer, helps with digestion and reducing oil in skin. Safe for all applications of lip, mouth and skin to 5%, hair or nails 2%. No restrictions for non-skin contact.

ROSEMARY * Rosmarinus Officinalis (Rosemary) Leaf Oil; steam distilled from Spain
Robust herbal aroma similar to mint and pine. Very similar to peppermint in both aroma blends and therapeutic uses. Safe for all applications of lip, mouth and skin to 5%. No restrictions for non-skin contact.

SPEARMINT * Mentha Viridis (Spearmint) Leaf Oil; steam distilled from China
Cool minty fresh and green herbal aroma, aroma similar to spearmint chewing gum. Sweeter than peppermint, yet same blending and therapeutic uses. Multiple uses in bath and beauty along with home fragrance and cleaning products. We love spearmint blended with eucalyptus for stress relieving formulations and blended with citronella for insect deterrents. Very potent; skin products from 1-4%, lip at trace amounts and mouth safe to 1.3%.

SWEET ORANGE * Citrus Aurantium Dulcis (Orange) Peel Oil; cold expressed from Brazil
Uplifting aroma of sweet and sunny freshly peeled oranges. Oil is orange in color & made from orange peels. Same recommended blends and additional benefits as Orange above. Safe for all applications of lip, mouth and skin to 5%. No restrictions for non-skin contact.

TANGERINE * Citrus Tangerina (Tangerine) Peel Oil; cold expressed from the USA
Bright citrus aroma of a freshly sliced juicy tangerine. Promotes vibrant happy feelings as an antidepressant and stress reliever. Same recommended blends and additional benefits as Orange above, but tangerine is a bit sweeter, just like the fruit. Safe for all applications of lip, mouth and skin to 5%. No restrictions for non-skin contact.

TEA TREE * Melaleuca Alternifolia (Tea Tree) Leaf Oil; steam distilled from Australia
# 1 therapeutic oil! True herbal, earthy and medicinal aroma of tea tree. Due to the medicinal aroma, tea tree oil is more commonly used as a therapeutic oil VS an aromatherapy oil. Popular uses in face care, bug deterrents, fungus & mold fighters to name a few. Safe for all applications of lip, mouth and skin to 5%. No restrictions for non-skin contact.

WHITE GRAPEFRUIT * Citrus Gandis (Grapefruit) Peel Oil; cold pressed in the USA
Perky aroma of a freshly sliced grapefruit. Promotes vibrant happy feelings as an antidepressant and stress reliever. Same recommended blends and additional benefits as Orange above. Safe for all applications of lip and mouth to 4%; skin to 5%. No restrictions for non-skin contact.

WINTERGREEN * Gaultheria Procumbens; steam distilled in the USA
Refreshing, sweet and minty aroma like wintergreen gum. Blends well with other mints, herbal oils like thyme, ylang ylang and vanilla. We prefer other mints listed for aromatherapy uses. Wintergreen is commonly used in breadth fresheners, toothpaste and lip balm. Additional therapeutic uses as analgesic (pain reducer), antiarthritic, antiseptic and astringent. Safe for all applications of lip, mouth and skin to 5%. No restrictions for non-skin contact.

YLANG YLANG III * Cananga Odorata Flower Oil; steam distilled from Indonesia
Sensual and exotic slightly sweet floral aroma. Aromatherapy uses as an aphrodisiac and antidepressant. Very popular in perfume blends, mixes well with other florals, citrus, herbals, and leafy / woody oils. Safe for all applications. Lip @ 0.05%, mouth 1.3%, lotion 0.8%, soap, home spray or wheat bags 4%, baby products 0.27%, cleaning products 2.5%. No restrictions for non-skin contact products.

******************************************************************

SAMPLE SETS * Pre-packed for quick ship, sorry NO substitutions

ALL includes all 22 oils Bergamot, Cedarwood, Cinnamon, Citronella, Clove Bud, Cypress, Eucalyptus, Lavender, Lemongrass, Orange, Palmarosa, Patchouli, Peppermint, Petitgrain, Rosemary, Spearmint, Sweet Orange, Tangerine, Tea Tree, White Grapefruit, Wintergreen and Ylang Ylang

BEST SELLERS includes Eucalyptus, Lavender, Lemongrass, Peppermint & Tea Tree

BUG REPELLENT includes Citronella, Eucalyptus, Lemongrass, Peppermint & Rosemary

CITRUS includes Orange, Petitgrain, Sweet Orange, Tangerine & White Grapefruit

LEAF & WOODS includes Cedarwood, Cinnamon, Clove Bud, Cypress & Lemongrass

MINT includes Eucalyptus, Peppermint, Rosemary, Spearmint & Wintergreen

PERFUME A includes Bergamot, Cedarwood, Lavender, Patchouli & Ylang Ylang

PERFUME B includes Cedarwood, Lavender, Lemongrass, Palmarosa & Petitgrain

******************************************************************

Make you own custom blends and store them in our amber glass essential oil bottles available via this listing. https://www.etsystudio.com/listing/522095955/empty-bottles-amber-glass-dram-or-oz-for

******************************************************************

FAQ (Frequently Asked Questions)

Q: Are these therapeutic grade?
A: Yes. All pure natural non-diluted oils are. The term therapeutic is used for those who use essential oils for therapy purposes. We cannot provide how much or how to administer as that is not our area of expertise. You should consult with a physician for more information.

Q: What do the percentages mean?
A: Essential oils are tested for use in personal care products by the FDA. The percentages listed are a guideline of the percent of essential oil to the total ingredients by product line use.

Q: Are these safe to ingest?
A: Only the oils listed with safe levels for lips and mouth are. We cannot provide how much or how to administer as that is not our area of expertise. You should consult with a physician for more information.

Fragrance oils available in this listing:
https://www.etsystudio.com/listing/160589109/fragrance-oils-candle-fragrance-oil-soap

More fun items to craft with available in our Supplies DIY shop section. We specialize in safe natural products for sensitive skin in ready to use bath & beauty and fragrance items and use all our supplies in our production. View more items in our shop at http://www.etsy.com/shop/CountryFolkSoap
---
---
LOVE 💜 LOVE 💙 LOVE 💚 LOVE ❤️ LOVE 🧡 LOVE 💛
6 days ago by kat4hope
Having the dropper is wonderful. 💕
Apr 11, 2018 by Christina
Super fast shipping!! Very well packaged!! Ordered the Lemongrass scent this time around, and it just smells so wonderful and fresh! Very invigorating! Fantastic oils!
Mar 24, 2018 by Catherine
Perfect! Extra helpful seller. Super fast shipping. Great quality. Love the product!
Feb 21, 2018 by Melissa Martin
Feb 10, 2018 by Cece Rutherford
---
More from this seller
---
Shipping & policies
Preparation takes 1-3 business days
Arrives from the United States
Estimated Shipping
North America
2-7 business days
Australia, New Zealand and Oceania
3-5 weeks
Latin America and the Caribbean
3-5 weeks
North Africa and the Middle East
3-5 weeks
Sub-Saharan Africa
3-5 weeks
I'll do my best to meet these shipping estimates, but cannot guarantee them. Actual delivery time will depend on the shipping method you choose.
Customs and import taxes
Buyers are responsible for any customs and import taxes that may apply. I'm not responsible for delays due to customs.
---
Payments
Secure options
Etsy Studio keeps your payment information secure. Etsy Studio shops never receive your credit card information.
---
Returns & exchanges
I gladly accept cancellations
Request a cancellation:
before item has shipped
I don't accept returns or exchanges
But please contact me if you have any problems with your order.