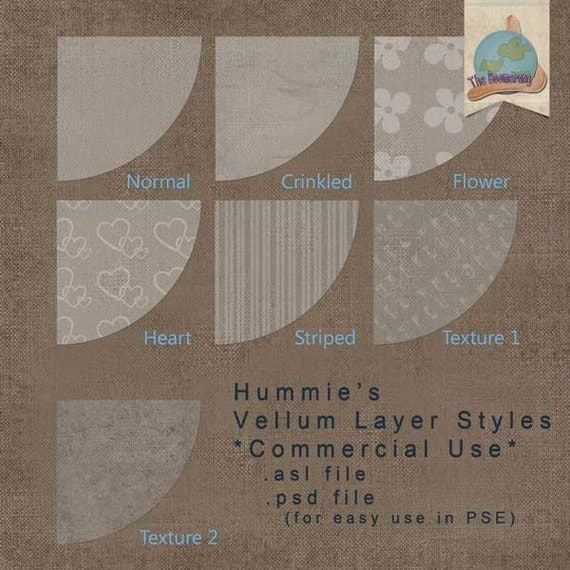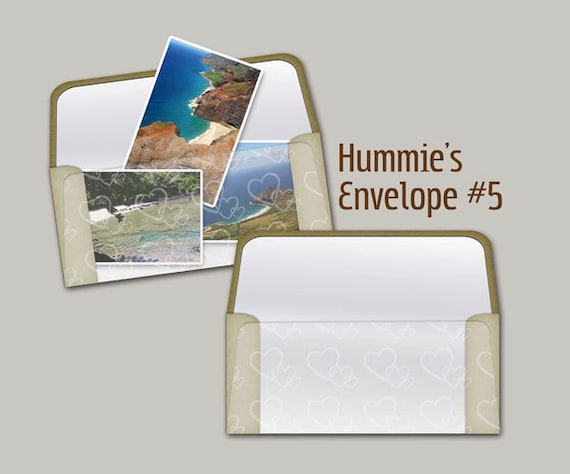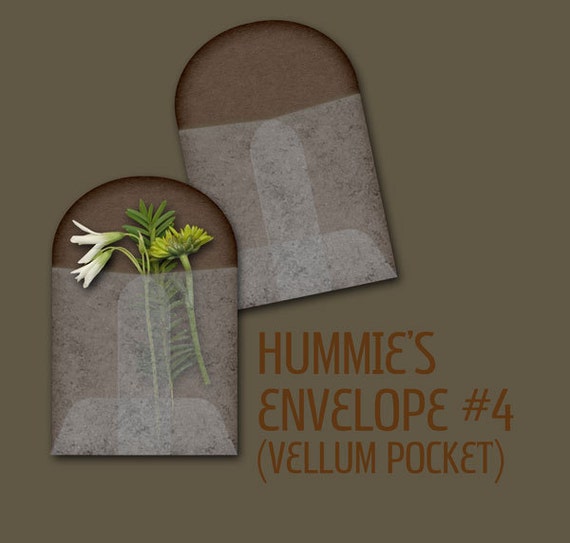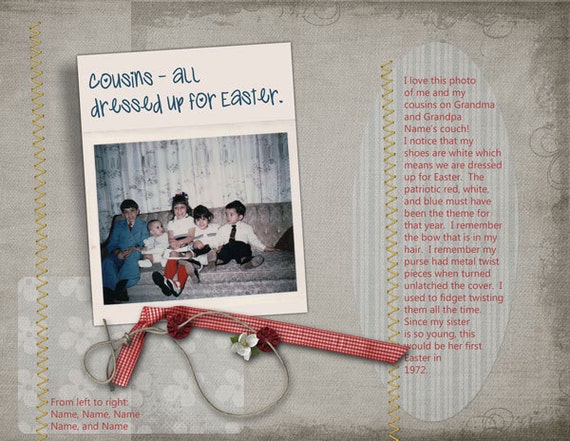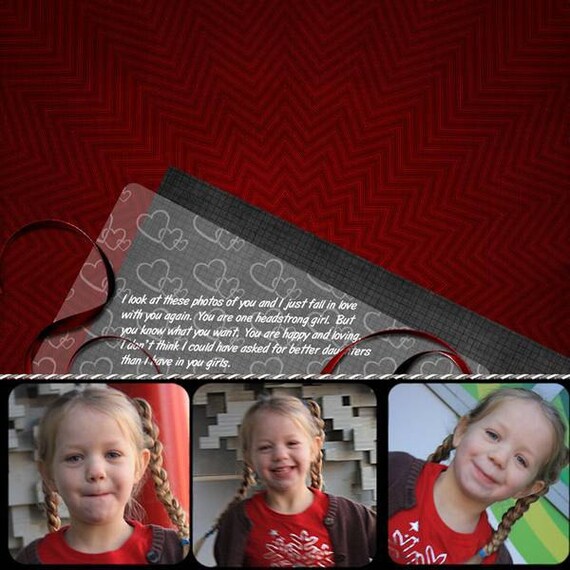 ---
Features
---
Item details
Use these vellum layer styles on any shape layer for a quick and easy see-through layer. License is granted for both personal and commercial use.

This product is available in both an .asl (style) format, as well as a .psd format which is friendly for PSE users. To see how to utilize the .psd file, view this video: http://youtu.be/SPYzIVVlR_8

There are 7 styles in this pack, each with a different pattern. Patterns include normal, crinkled, flower, heart, striped, texture 1, and texture 2.

~~~~~~~~~~~
- INSTANT DIGITAL DOWNLOADS -
This product is as an INSTANT DOWNLOAD. After payment, your product download links will be AUTOMATICALLY sent.

This is a digital product available for download, you will receive no physical product.
My products are all created at 300 ppi for highest print quality.

~~~~~~~~~~
HOW TO USE
Digital scrapbooking kits can be used with a photo editing software such as Photoshop, Photoshop Elements. You may use the items many times in a variety of ways on many layouts. I have tutorials available for learning digital scrapbooking. See www.hummiesworld.com.

If you are not a digital scrapper, you may wish to use these designs for printing for paper scrapbooking and crafts.

~~~~~~~~~~
TERMS OF USE
This file is for PERSONAL and COMMERCIAL use and a terms of use file is included in the download.
---
---
Oh, how I love these layer styles! So versatile!!!
Feb 12, 2015 by Dawn Miller
the pricing is more than affordable and fair and it is top quality. This is a great designer who has amazing classes at hummiesworld.com. I love the variety of uses for these layer styles and they can be used over and over which makes them an even greater value.
Apr 19, 2014 by mkiger50
---
More from this seller
---
Digital downloads
---
Payments
I offer all forms of payment available on Etsy, including Paypal and Gift Cards.
---
Returns & exchanges
Because of the nature of digital products, I don't offer refunds or exchanges.
If you have any problem with your purchase, I welcome your contact and I will make a best effort to repair the product.
---
Additional policies
Personal Terms of Use
www.mycorneronline.com

Personal Use (PU)

The files contained herein are the product of My Corner Online and are protected by United States and international copyright law.

These terms of use apply whether the files were purchased or obtained as a freebie.

These files are for PERSONAL use only and are not to be used for commercial gain without the express written permission of me. This is applicable even if you obtain these as a freebie from me.

PU "Personal Use" - The right to use the product to create (make derivative works) for personal use. Do not claim as your own, resell, or redistribute.

S4O "Scrap for Others" - The right to use the product to scrap for others personally, hobby crafts, and personal gifts. You receive no payment. This right does not include bulk or high quantity redistribution. Creation must be shared as flattened .jpg or printed.

CREDIT - The right to post online in galleries or on the internet (i.e. blogs, facebook) requiring a notation of credit to me.

PUB - The right to allow the personal derivative work to be published in a magazine, including hard print or e-zine. Credit is required.

WEB - The right to use the product for website graphics used on a personal blog, website, twitter, or facebook. Grapics must be 72 ppi or less. Credit is sometimes required and sometimes not required.

TUTORIAL - The right to use the product in the creation of a tutorial, whether written or video. Credit is sometimes required and sometimes not required.

If you post completed projects online through e-groups, boards, galleries, forums, newsgroups, or submit to magazines for possible publication, please give proper credit.

You may change and alter these works for use in digital scrapbooking layouts or crafts (i.e. change colors), but never claim them as your own! Any modified or altered files are protected by United States and international copyright law and may not be shared or used for commercial gain without the express written permission of me.

You may not use these files for obscene, defamatory, or immoral works or any other purpose which is prohibited by law.

These files are licensed for use on your computer only and are not to be shared, loaned, rented, resold, distributed, transferred, or posted across a board, forum, network, modem, internet or web page. Do not make copies of these files on any electronic or physical medium (including CDs, diskettes, or other storage medium) for reasons other than back-up purposes.

Digital Piracy is the theft, reproduction, or redistribution of a copyrighted work without the permission or knowledge of the creator/copyright holder. This includes redistribution without the intent to profit from the redistribution. Redistributing something you got for free is still piracy. If you didn't create it, DON'T redistribute it! (courtesy of Jen Strange and her blog "Stop Digital Piracy" located at: http://jenjen.typepad.com/stoppiracy/)

I would love to see what you have done with my stuff! Please e-mail me! I love warm fuzzies!

Questions? Contact me.



Commercial Terms of Use
www.mycorneronline.com

Commercial Use (CU)

The files contained herein are the product of My Corner Online and are protected by United States and international copyright law.

These terms of use apply whether the files were purchased or obtained as a freebie.

These files are for COMMERCIAL use:

CU "Commercial Use" - The right to use the product (make derivative works) to create where payment is received.

This license grants:

S4H "Scrap for Hire" - The right to use the product to scrap for hire for payment. This includes scrapbook layouts, hobbies, gifts, and print on demand products. Do not furnish pages to your customers in a layered format. The finished product may only be made available to your customers in a flattened .jpg file or printed format.

MOD "Modification" - The right to use the product with modification. The file must be flattened and saved as a .png or .jpg file, with the exception of templates. If the file is used for a template, the layer must be rasterized. Granting this right does not grant the right to redistribute the product unaltered individually, not in a kit, as a stand alone.

FREE - The right to use the product in the creation of items given for free. This is commonly known as "freebies."

QP " 'Quick Pages" - The right to create what is commonly known as a quick page where payment is received.

TEMPLATES - The right to create what is commonly known as a template with the product where money is received.

CREDIT - The right to use the product requiring a notation of credit to the designer (in the terms of use file).

WEB - The right to use the product for website graphics used on a personal or professional blog, website, twitter, or facebook. Grapics must be 72 ppi or less. Credit is required.

PUB - The right to allow the derivative work to be published in a magazine, including hard print or e-zine. Credit is sometimes required and sometimes not required.

TUTORIAL - The right to use the product in the creation of a tutorial, whether written or video. Credit is sometimes required and sometimes not required.

YOU MAY NOT:
You may not share this product with others (friends, family, through groups, email, forums, newslist, file sharing sites, etc.), either in its entirety, or in individual pieces. This is strictly illegal, violates international copyright laws, and is known as digital piracy.

These files are licensed for use on your computer only and are not to be shared, loaned, rented, resold, distributed, transferred, or posted across a board, forum, network, modem, internet or web page. Do not make copies of these files on any electronic or physical medium (including CDs, diskettes, or other storage medium) for reasons other than back-up purposes.

You may not use my commercial use products to create new commercial use products.

You may not use these designs to create brushes or tubes, styles, patterns or other designer resources.

You may not use this kit for obscene, defamatory, immoral, or any other purpose which is prohibited by law.

If you post completed projects online through e-groups, boards, galleries, forums, newsgroups, or submit to magazines for possible publication, please give proper credit.


Digital Piracy is the theft, reproduction, or redistribution
of a copyrighted work without the permission or knowledge of the
creator/copyright holder. This includes redistribution without the intent to profit from the redistribution. Redistributing something you got for free is still piracy. If you didn't create it, DON'T redistribute it!

I would love to see what you have done with my stuff! Please e-mail me! I love warm fuzzies!

Questions? Contact me.