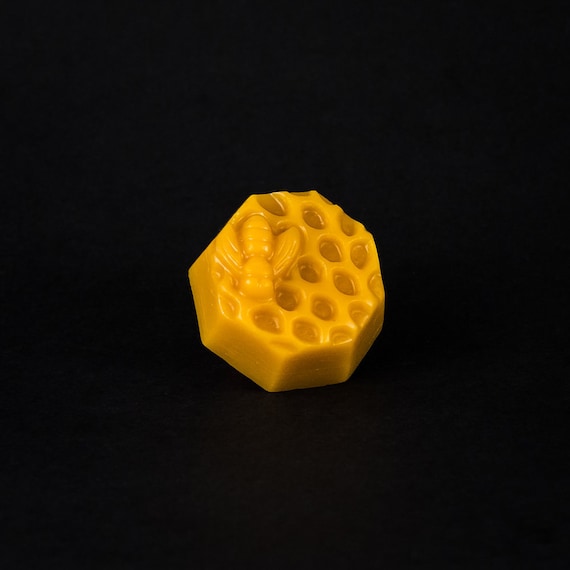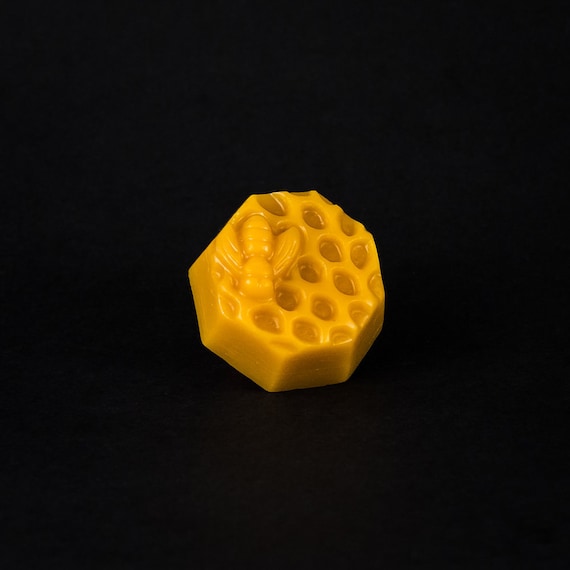 Arrives from the United States
---
Features
Made in Lancaster, Pennsylvania
---
Item details
This product is straight from local beehives in Lancaster and Dauphin Counties of South-Central Pennsylvania. All of our products are produced with care and attention to detail and have the sweet smell of fresh beeswax with a rich golden/yellow color.

This pure, filtered (gravity), all natural beeswax is perfect for the do-it yourself crafter for making body and health products or just having a fun and education time making your own beeswax candles!

Pure Beeswax is the original wax used since the time of the Egyptian pyramids because beeswax candles burn longer and cleaner than any other wax candles. Since pure beeswax has a much higher melting point than that other any other wax – it makes it the most economical to use.

We do not add any fragrance or dye to any of our candles which make them most natural and pure candle available on the market.

Burning beeswax emits negative ions with purify the air that we breath as its cleans the dust, mold, bacteria, viruses and other pollutants out of the air. That makes pure beeswax the ideal candle for those with allergies to harsh fragrances and pollen/dust.

All of our candles are made with 100% cotton wicks – meaning that they do not contain lead or other poisonous metals that you will inhale while you burn the candles. They also are self-trimming to prevent the flame from rising to an un-safe level. Again, another renewable resource that we use to support agriculture and all-natural product enjoyment.

It has a slow and smokeless flame that puts off more light and heat than other wax on the market. Beeswax candles are practically dripless when they are in a draft-free environment.

Since they are made by honeybees from the nectar of flowers and many other plants its scent is all natural and unique. Since paraffin wax and soy burn much quicker than natural beeswax it only makes sense to spend the extra money up front to use a 100% pure product.

Put candles are the ideal decoration for tables, wedding favors for the guests and wedding party, used when taking a relaxing bath or night-time swim.

What is the whitish coating over the candles and blocks after a long period of time? It is CANDLE BLOOM. Over a period time beeswax will develop a whitish coating called bloom. Bloom is the result of softer wax oils rising to the surface. The candle has not "gone bad" or unsafe to burn. You can remove the bloom by rubbing it with a soft cloth or warming it very slowing with a hair dryer. Once removed, bloom will again reappear on pure beeswax – this represents the clarity and purity of the beeswax... Again, bloom has no effect on how your beeswax candle will burn and is completely safe to allow it to build on the candle, giving it a rusting and truly natural look!

*WHOLESALE AND BULK PRICING AVAILABLE - PLEASE CONTACT ME!

We can ship up to 25 of these for $10.00. If you would like to purchase more than that please let us know so we work out the details with a separate listing that would include some type of discount shipping price. The larger the quantity, the lower the price per pound, that's how we pass along the savings to our valued customers!

View the all of our products at http://www.andymiller.net/hc_index.htm


**Shipping notice - The address on file with your Paypal account will be the address that I ship the item to unless you contact me directly to specify an alternate shipping address.
---
---
Shipping & policies
Arrives from the United States
Estimated Shipping