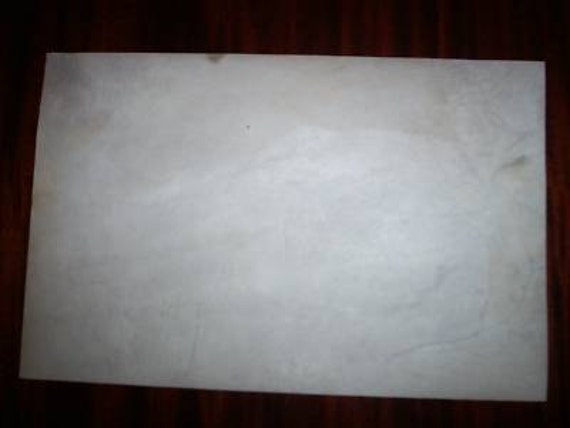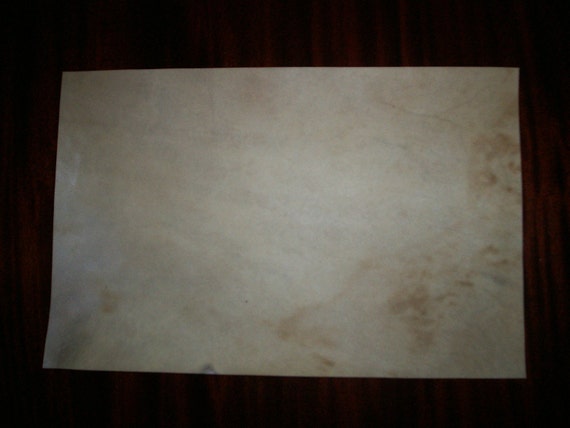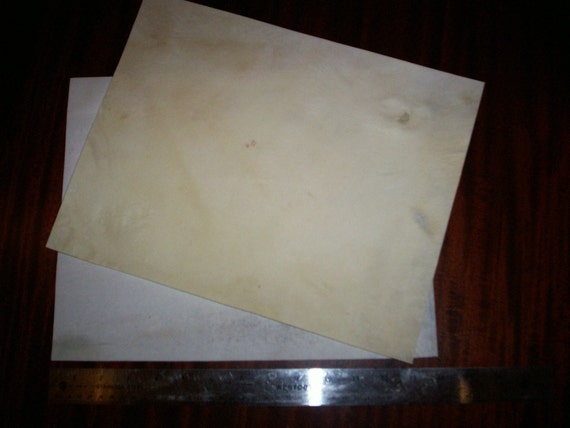 Preparation takes 1-3 business days
Arrives from the United States
---
Features
---
Item details
Each piece of parchment above we are offering is a scribal or manuscript quality piece of artists material. It will have been prepared from premium hides.

The methods used for preparation are:
•We procure only premium hides that would normally be wasted or discarded due to lack of market
•We encourage our livestock producers to use humane livestock treatment standards during the animals' lives and during slaughter.
•All hides are prepared by hand, use of no automated machinery
•Using medieval methods of scraping, preparation, preservation, and finishing
•Our staff are historical re-enactment organization affiliated (SCA), Kingdom of An Tir, Shire of Myrtleholt

It should be noted:
•These products are all natural, and therefore are subject to defects and blemishes inherent in natural materials
•We strive to provide a high quality scribal product and can provide SCA Laurel level references upon request.
•Small defects in processing may exist and there will be variance from item to item as a result of using only period methods.
•Variations in humidity and other factors will result in warping of this product, as is normal for real skin parchment.
•Variations of thickness in this product are inherent from both age of animal and location in the hide from which the piece has been cut. Should there be specific needs/desires you have in this regard, please don't hesitate to specify those either before or during purchase of the product. We will do our best to meet your needs in this regard.
•Parchment produced from sheepskin is thinner than those from goat, and likewise goat less thinner than calfskin.
•The term vellum in our listing above is mostly due to marketplace confusion due to modern paper products marketed under the term "parchment" and "vellum". Vellum is classically (etymologically circa 14th century) defined as "uterine calf-skin", or veal skin. We are currently in no way able to procure such skins so any calf-skin used by our artisans is still subject to our preference for humane livestock treatment and we prefer to avoid unreasonably youthfully terminated livestock unless said termination has been as a result of natural causes or predator attack. Approximately 95% of our products are non-bovine, and if religious reasons require a non-bovine product, please don't hesitate to ask as we are happy to oblige.
•These products are not specifically kosher, though we respect Jewish doctrine in the slaughter of our animals, but they are not sanctified. From a preparation perspective, we would categorize these product as "non-kosher gevil" and not "klaf" nor "dukhstusos". In other words, our parchment/vellum is not split between hair and flesh sides.
•It should be noted that we are currently using "modern" preservation methods (versus pre-medieval middle-eastern or asiatic methods) in preservation. However, we are in the process of researching full talmudic kosher preparation methods and if you have a need/desire for such product, we would be thrilled for you to contact us. As we have considerable control over all aspects of this product from birth to product, we can and like to be most accommodating.

Pieces 9x12 inch or less are shippable using USPS Flat rate envelope. While this offers only a small discount in shipping cost domestically (in the USA), this can provide a substantial cost savings on international shipments. If you wish us to double-check shipping costs, please don't hesitate to contact us for a quote.

The smaller sized (less than 11x14 inch) options are shipped flat and the larger sized pieces are shipped rolled. We recommend removing curl in the rolled product by counter-rolling the product for sufficient time to reset the fibers of the material to a flat form before using.
---
---
It's good. It's definitely thin and rollable which is great. I was expecting more the parchment I had as a kid (Torah like and sort of less paper and more hide like, with a fuzzier end on one side) but this was still sufficient and good for my purposes.
Nov 7, 2017 by nini2595
Wonderful protective shipping. Probably drove the postal carrier crazy wondering what this flat stiff packing was. Oh, and the parchment is outstanding!!! If I could, I would write almost exclusively on this. Kudos to sofa and fair warning, I shall be back!
Oct 21, 2017 by Bubba
Nice parchment; arrived with second piece of parchment in same shipment but each was charged as separate shipping and handling
Sep 26, 2017 by Marguerite Katchen
Very nice parchment; arrived quickly
Sep 26, 2017 by Marguerite Katchen
I needed quality parchment quickly for an award scroll for the SCA. It was delivered promptly and both communication and customer service was smooth throughout the process. The product received was as expected and worked perfectly for my application. I would definitely recommend it.
Sep 25, 2017 by Bo Harris
---
More from this seller
---
Shipping & policies
Preparation takes 1-3 business days
Arrives from the United States
Estimated Shipping