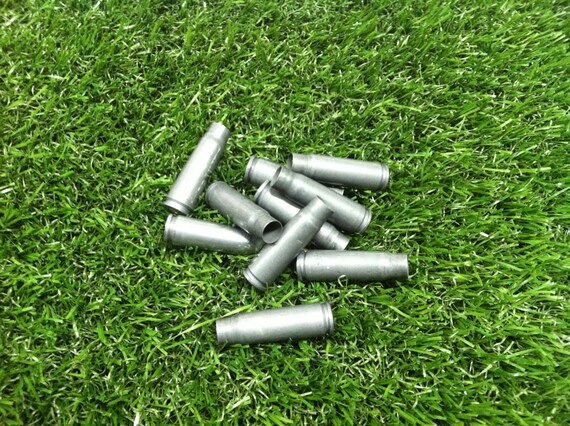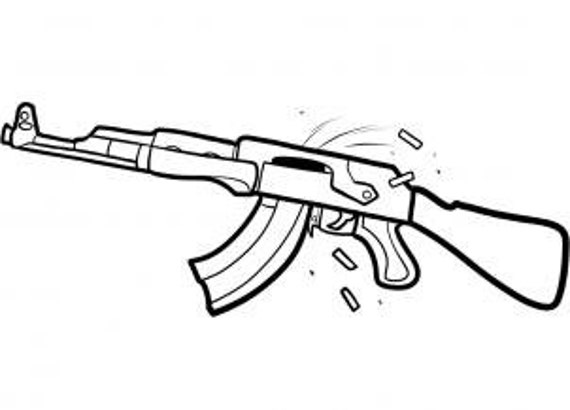 Preparation takes 1-3 business days
Arrives from the United States
---
Features
Made in Irvine, California
---
Item details
On balmy warm and windy days in the Californian desert, small herds of loud but mysterious creatures roam in small flocks, grazing on rounds of steel-cased ammo while hunting wild paper targets. These creatures, once native to Russia, have been introduced into the United States and have been domesticated by citizens, who in California, prefer to graze their herds in the high Mojave desert. Loud and potentially prone to attacking, the domesticated AK strays only where populations are sparse in the desert, grazing preferably on weekends and holidays. The creatures do not stay long and quickly move on, leaving few traces save for the remains of their favorite paper prey and these small humble hard steel droppings.
Now seen as an invasive species similar to the Russian introduced Tumbleweed, AKs are at risk for government culling and control. Although once abundant, domesticated AK droppings are now few in number at my favorite hiking places and can only be found after close trail inspection. The droppings, dark in color and only slightly reflective when fresh, camouflage well into the desert environment and reduce the creatures' risk of being noticed by larger predators.

These domesticated AK droppings have been WILD COLLECTED on weekend hikes in the desert. No AKs were farmed or harmed by me in the process.

10 fresh harvested steel AK-47 7.62 droppings. Few blemish spots. These can be used for art projects or jewelry. As a result of their steel components, the droppings will gain a rusted finish in time.
AKs poop a lot! We have more if you ask!
Image 1: AK droppings.
Image 2: AK in process of defecation.

These droppings have already been passed though the bodies of AKs. No bullets, powder, or explosive ingredients remain.

Do you own a firing creature?
-Please clean up after your companion. Droppings on the trail are unsightly and harmful to the environment.
-Please care well for your companion and treat him or her kindly. With proper training and respect, your companion is less likely to harm others or yourself.
- Please register your companion. Many lost or stolen companions are euthanized by the government or fall into the wrong hands. Keep your companion in a safe area away from those who might provoke his/her aggression and keep him/her in an area safe from theft.
- Please monitor your companion's diet. A poor diet of ill-fitting or low quality ammo can harm your companion or yourself.
---
---
All are in great condition and it even came with an extra casing and a cute lil message ! Might buy again too
May 18, 2015 by The Techyest
---
More from this seller
---
Shipping & policies
Preparation takes 1-3 business days
Arrives from the United States
Estimated Shipping
Because we handcraft each of our seed packets and pack your seeds only once you have completed your order, please allow at least 2-3 days for processing. Our local little artists are hard at work imagining and designing great images for our packets and our grown-ups here cut, pack, harvest, and do just about everything by hand, please take consideration of our small efforts to ensure love in every sprout!
COMBINED shipping deals are only available through CUSTOM LISTINGS because etsy has yet to develop a program to bundle shipping and provide bulk shipping discounts. Orders placed without a Custom Order will be subject to standard shipping charges listed under the Shipping tab of each product. Shipping fee refunds are not available for those who FIRST place orders without a Custom Listing and then ask for a shipping discount. Because of Etsy's fee policy and charges, we are will not be able to refund or partially refund any shipping charges.
---
Returns & exchanges
Refunds are only issued if:
- Your seeds fail to reach your destination.
- Incorrect seeds were sent.
- Your seeds are damaged (please send proof)
- You would like to cancel your order before it ships

Refunds are not accepted if:
- You change your mind AFTER the seeds have shipped. (To keep our prices very low, we can not accept post-mailing refunds. Etsy's high refund fee policy will incur to us a strong loss in profit for every refund)
- Your seeds do not grow (We test 100-200 of our seeds every season to ensure at least an 85% germination rate before we place them on sale. Unless the seeds pass the test, we refuse to sell them. This test helps ensure that all of our seeds are viable and productive for your gardening glee!
- You provide incorrect shipping information and your seeds are misdirected as a result.

If you do request a refund:
-A total of your seed purchases and shipping will be returned to you MINUS the Etsy listing fees.
---
Additional policies
Need help sprouting, sowing, or growing?
Send us a message!
Whether it be about bugs, molds, wilts, or just a lack of sprouts, we're here to help! With the gardening expertise of over 25 neighbors and professors of horticulture, we can help you with any problem at any time!
Even if you've got a question in the dead of winter or in a couple of years, we're here to help for free! No purchase necessary!
Hurray!