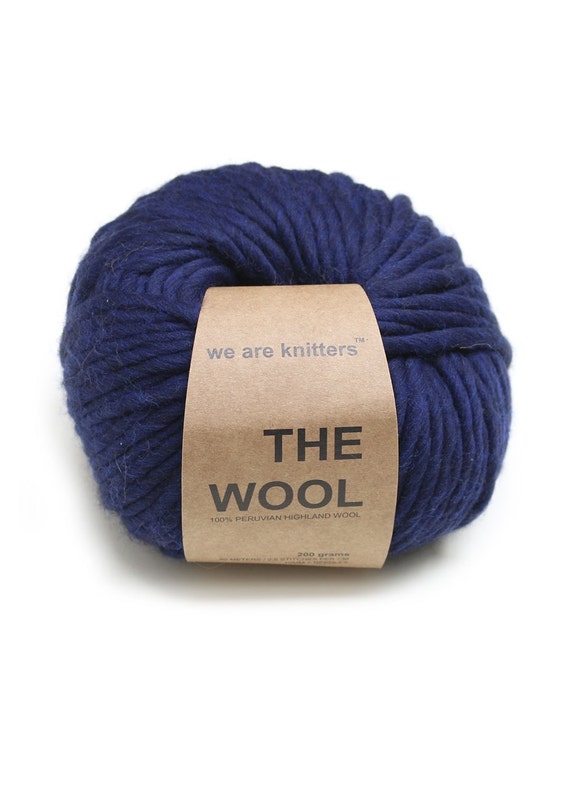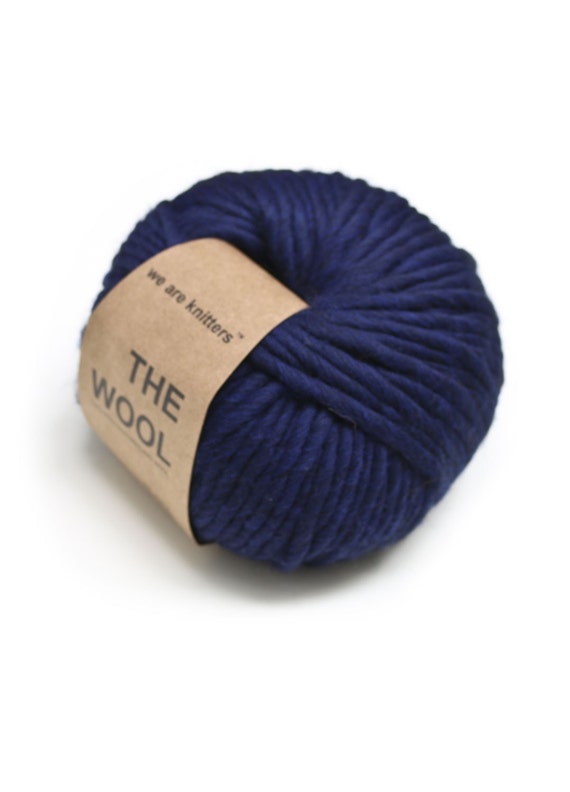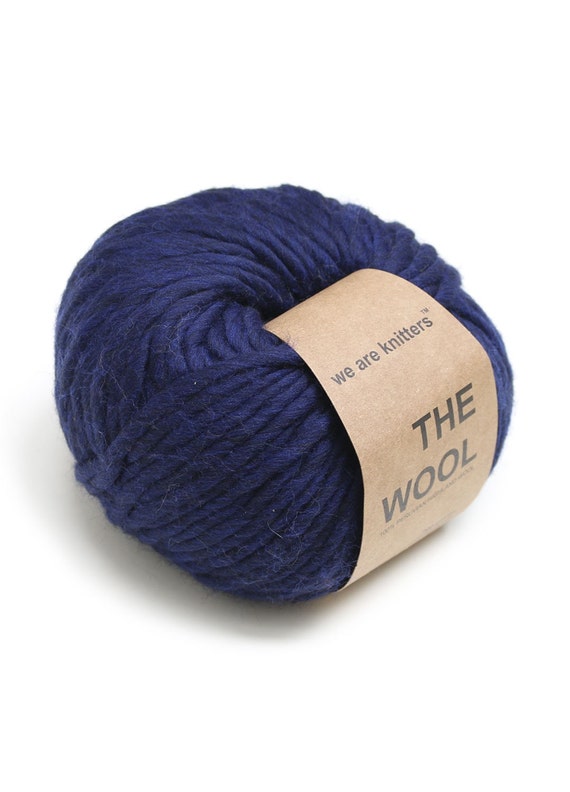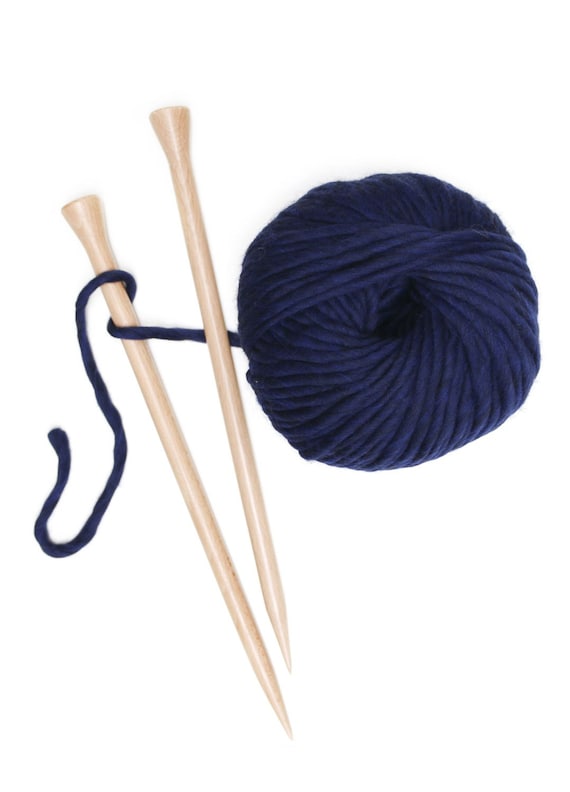 Preparation takes 1-3 business days
Arrives from the United States
---
Features
---
Item details
A WAK original, our 100% Peruvian Wool is known for its extraordinary softness, depth of color, and ease in knitting. This wool is ideal for all of your favorite knitted items, such as sweaters, cardigans, snoods, home decor items, and more!

100% Peruvian wool yarn balls
200 grams and 80 meters
10 mm needles and larger

Gauge: 2.5 stitches per cm / inch
---
---
More from this seller
---
Shipping & policies
Preparation takes 1-3 business days
Arrives from the United States
Estimated Shipping
SHIPPING RATES

FREE SHIPPING on orders of 70 euros or more for Portugal, Spain (mainland / standard),Spain (mainland / express),Spain (Balearics).

FREE SHIPPING on orders of 75 euros or more for France.

FREE SHIPPING on orders of 80 euros or more (except pain (Canary Islands), Spain (Ceuta & Melilla), Estonia, Finland, Ireland, Latvia, Lichtenstein, Lithuania, Romania )

FREE SHIPPING on orders of 120 euros or more for Spain (Canary Islands), Spain (Ceuta & Melilla), Estonia, Finland, Ireland, Latvia, Lichtenstein, Lithuania, Romania

Standard shipping USA $5.00
2 Days Express shipping USA $15.00

If your order will be shipped to a country outside of the European Union, it is possible that additional charges, taxes or customs fees may apply due to local and/or customs laws. We ship your package via the Incoterm DDU ("duties and taxes unpaid"), that is, we send your package to the place of delivery, but don't assume any additional costs previously described.

The person that will receive the package will assume the customs fees related to the import of products and will be responsible for the payment of the same (even if the package is rejected). If you want to send a package to someone who lives outside of the European Union, please make sure they know there may be additional charges for which they will be responsible.

Furthermore, it is possible that your delivery may be delayed due to customs issues.

DELIVERY TIME: Delivery time in Spain is between 1 to 3 business days. International delivery time is between 2 to 6 business days. Orders are confirmed once the payment is approved.

We will make every effort to deliver the order on time, but it is not guaranteed and we are not liable for delays for reasons beyond our control.

DELIVERY PLACE: The place of delivery is specified by the customer in the order. A signature is required for delivery, therefore it cannot be left in a mailbox. Deliveries are made during business hours, so the customer may prefer to receive it in the workplace. In any case, we recommend providing an address that is as detailed as possible and then confirming all the data. If at the time of delivery the customer is not present or there is nobody to sign, the deliveryman will try again and if the customer is still not present, he will ask us for a contact number.
---
Payments
PRICES: Price of the products will be as stated on our website at any time unless something goes wrong.

All prices include current VAT but exclude shipping costs which vary depending on the number of products purchased and the country of the delivery.

CONFIRMATION: Once the customer has paid for the order, he will receive an email confirmation.

PAYMENT: Payments for orders can be made with credit or debit card, through an online bank like Sofort or through a Pay Pal account.

Whatever method you choose, the payment will be made through PayPal, a global leader in online payment service, as it is the quickest and most reliable way to make online payments. Thus, once the customer has chosen each of the products that he wants to include in the order and completes check-out, he will automatically be forwarded to the PayPal page.

IMPORTANT: THERE IS NO NEED TO HAVE A PAY PAL ACCOUNT, THE CUSTOMER MAY PAY WITH CREDIT CARD (VISA, MASTERCARD, AMERICAN EXPRESS or AURORA).

Privacy and Security

PayPal and Servired are the most reliable and secure companies for making quick online payments. WE ARE KNITTERS will never actually see the information on the customers´ credit card and will simply receive the payment and order details through PayPal. For more information, visit www.paypal.com or https://www.adyen.com/, or contact us through the contact form.

Furthermore, we have hired the SSL certificates from Verisign which protects the online customer in his orders.

---
Returns & exchanges
WAK accepts the return of all merchandise, within a period of 14 days from when you received the order, regardless of the reason. In order to make a return, please reach out to our Knitters Service team at info@weareknitters.com

WAK will refund the cost of the returned merchandise once they receive the products in their facilities. WAK will refund the cost of the returned merchandise, equal to the amount that the customer paid during the purchase of the returned products and the shipping costs. This includes offers, promotions and discount coupons.

Due to possible variations in stock within the 14 days allowed for a return, it is not possible to exchange products even if the costs of the products are the same. In the case that you would like to change products, it is necessary that you make a return through the normal channel and make a new order through our webpage.

During the mailing, We Are Knitters is not held responsible for any incident or loss in shipping.

WAK is not held responsible if the products that they receive from a return and the products indicated by the customer on the return invoice are not the same. WAK will only make a refund for the cost of the merchandise received.

WAK will only make a refund for the cost of undamaged merchandise received in its original condition.

On the other hand, if what has happened with your order is that you have received a defective product, the wrong product or you have not received all of the products that you purchased, firstly we sincerely apologize for the inconvenience. The WAK team will personally resolve the incident as soon as possible! In this case, you should report the incident to info@weareknitters.com. The WAK team will get in contact with you and explain how to proceed in your particular case.
---
Additional policies
1. Can I knit a kit if I have never knitted before?
Sure! The kits are designed for both beginners and experts alike. Our patterns differ from traditional ones and are explained with step-by-step instructions so that even beginners can understand. In addition, you can learn and practice techniques with our videos on YouTube in case you run into any trouble or get stuck! You will find tutorials for every type of stitch or technique that appear on our patterns.(https://www.youtube.com/user/WeAreKnittersEN/videos)

2. I have questions about a pattern....
Send us a private message through Etsy or send an email to info@weareknitters.com and we will be happy to help you!

3. What size are the kits?
The kits are one-size only, but they are over-sized so they fit a variety of sizes. If you have questions about the measurements of patterns, feel free to email us at info@weareknitters.com

3. Do you work with other fibers?
Yes! We offer 100% Pima cotton yarn from Peru for summer knitting.

4. In which countries do you sell?
We ship to Europe, U.S.A, Canada, and Mexico. Please view our shipping policies for more detail.

5. Do you sell your kits in physical stores?
In addition to our online shop and Etsy shop, we sell our kits through very carefully selected distributors in Spain and Europe - just ask us by email if there is one in your city.

6. Can I return the kit?
Yes. For more information on returns & exchanges, please refer to our refund policy.

7. What if the deliveryman arrives and I am not at home?
He will try again and if there still isn't anyone to sign, he will ask us for a contact number. Deliveries are made during business hours, so you may prefer to receive it in the workplace.

8. Which payment methods do you accept? How do you ensure that payment is secure?
You can pay with a Paypal account or credit card (via Paypal o via Servired).

9. Who are you? What is WE ARE KNITTERS?
WE ARE KNITTERS is the business project of two young entrepreneurs. You can learn more about us in the concept section on our website www.weareknitters.com.

12. I have a store and would like to sell your products.
Contact us through the contact form or email us at sales@weareknitters.com! We will reply to you ASAP.

13. Can I work for you?
Yes! We hire professional, creative and motivated people. We work especially with freelancers (fashion design, graphic design, etc..), but we are also interested in more general profiles (marketing, sales, finance,...). Send us your resume by email to info@weareknitters.com and we will review your application!