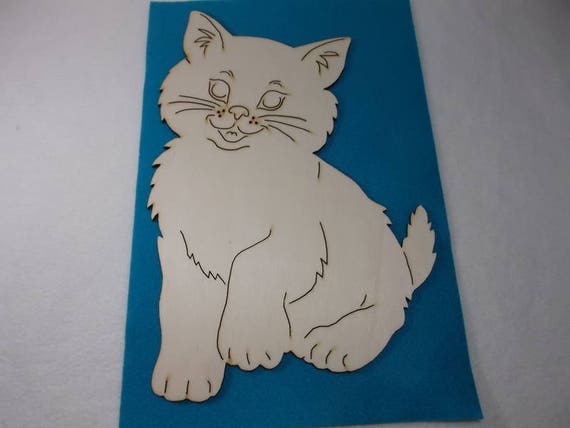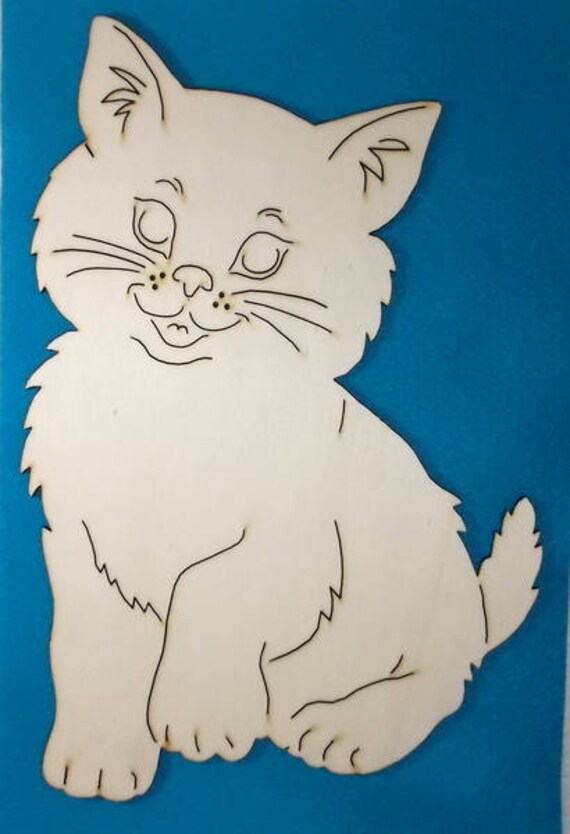 Preparation takes 3-5 business days
---
Features
---
Item details
For many beautiful craft ideas.
Any decorate. Painted, glued, stain or engrave. Everything is possible.

13 x 19 cm
3 mm thick

untreated wood

own production - with our own laser

This article is available in unlimited quantities because it is our own production. Write us if you need more. Also available in other sizes. We like to make an offer.

!! We laser your own motives. Write to us!!
---
---
More from this seller
---
Shipping & policies
Preparation takes 3-5 business days
Estimated Shipping
My account details

Account holder: Uwe Sowa
Bank name: Sparkasse OPR
Bank code: 16050202
Account Number: 1520520588
IBAN: DE90 160502021520520588
SWIFT - BIC: WELADED1OPR
Paypal : Sowakreativ@googlemail.com

prices:
The prices listed are EURO- prices.

Payment:
The articles will be delivered to you after the payment of the total amount ( in advance ) . A cash discount is not allowed .

account :
an account of the delivery will be settled

---
Payments
-------------------------------------------------- -------------------------------------
General Terms and Conditions with Customer Information & Privacy Policy
-------------------------------------------------- -------------------------------------


Table of Contents
------------------

A. General terms and conditions with customer information
-------------------------------------------------- --------
1. Scope of application
2. Conclusion of contract
3. Right of revocation
4. Prices and terms of payment
5. Shipping and Delivery Conditions
6. Granting of usage rights for digital content
7. Reservation of title
8. Liability for defects
9. Applicable law
10. Alternative Dispute Resolution
11. Code of Conduct

B. Information on data protection
--------------------------------
1. Collection, processing, use and transmission of personal data
2. Social plugins
3. Your rights and contact

-------------------------------------------------- --------
A. General terms and conditions with customer information
-------------------------------------------------- --------

1) Scope of application
1.1 These General Terms and Conditions (hereinafter referred to as "GTC") of Uwe Sowa, acting under "Sowakreativ" (hereinafter referred to as "Seller") shall apply to all contracts entered into by a consumer or contractor the Internet trading platform Etsy (hereinafter referred to as "Etsy") and / or services. This is without prejudice to the inclusion of the customer's own conditions, unless otherwise agreed.
1.2 In the case of contracts for the delivery of digital content, these General Terms and Conditions shall apply accordingly, unless otherwise expressly provided otherwise.
1.3 Consumers within the meaning of these General Terms and Conditions shall be any natural person who enters into a legal transaction for purposes which are predominantly not attributable to their commercial or self-employed activities. Entrepreneurs within the meaning of these General Terms and Conditions is a natural or legal person or a legal person who is acting in the course of a legal transaction in the exercise of his commercial or independent professional activity.
1.4 Digital content within the meaning of these General Terms and Conditions is all data which is not stored on a physical data carrier, which is produced in digital form and provided by the seller under the granting of certain usage rights that are more precisely regulated in these terms and conditions.

2) Conclusion of contract
2.1 By placing an item at Etsy, the Seller makes a binding offer to sell this item.
2.2 The customer can accept the offer of the seller via Etsy's online order form. For this purpose, the customer must first insert the desired article into the virtual shopping cart at Etsy and then proceed through the ordering steps specified by Etsy. By clicking on the button concluding the order process, the customer declares the acceptance of the offer, whereby a purchase contract comes about the goods selected by the customer.
2.3 The contract text is stored by the seller and sent to the customer in text form (eg e-mail, fax or letter) after conclusion of the contract together with the present GTC and customer information. There is no additional access to the contract text by the seller itself.
2.4 Prior to binding the order the customer can recognize possible input errors by carefully reading the information displayed on the screen. An effective technical means for better recognition of input errors can be the enlargement function of the browser, by means of which the display on the screen is enlarged. The customer can correct his / her input before binding the order within the scope of the electronic ordering process with the usual keyboard and mouse functions.
2.5 Only the German language is available for the conclusion of the contract.

3) Right of revocation
3.1 Consumers are generally entitled to a right of revocation.
3.2 Further information on the right of revocation can be found in the seller's revocation instruction.
3.3 The right of revocation shall not apply to consumers who are not members of the European Union at the time of the conclusion of the contract and whose sole domicile and delivery address are outside the European Union at the time of conclusion of the contract.

4) Prices and terms of payment
4.1 The prices stated by the seller are total prices and contain the legal value added tax. If applicable additional shipping and shipping costs are indicated separately in the respective product description.
4.2 In the case of deliveries to countries outside the European Union, additional costs may arise in a particular case which are not the responsibility of the seller and which must be borne by the customer. This includes, for example, costs for the transfer of money by credit institutions (for example, transfer fees, exchange rate fees) or import taxes (eg duties). Such costs may also arise in respect of the transfer of money even if the delivery is not made to a country outside the European Union, but the customer makes the payment from a country outside the European Union.
4.3 Various payment options are available to the customer which are stated in the seller's offer at Etsy.
4.4 If prepayment is agreed by bank transfer, the payment is due immediately after conclusion of the contract, unless the parties have agreed on a later due date.
4.5 When the "PayPal" payment type is selected, payment processing takes place via PayPal (Europe) S.à r.l. et Cie, S.C.A., 22-24 Boulevard Royal, L-2449 Luxembourg under the PayPal Terms of Service, can be viewed at https://www.paypal.com/en/webapps/mpp/ua/useragreement-full. This, a. that the customer opens a PayPal account or already has such an account.
4.6 For Etsy vouchers, the voucher terms of Etsy apply, available at https://www.etsy.com/help/article/3292.

5) Delivery and shipping conditions
5.1 The goods shall be delivered by the dispatch route to the delivery address indicated by the customer, unless otherwise agreed. When processing the transaction, the delivery address given in Etsy's order processing is authoritative.
5.2 If the transport company sends the goods back to the seller, since delivery to the customer was not possible, the customer bears the costs for unsuccessful dispatch. This does not apply if the customer exercises his right of revocation effectively if he is not responsible for the circumstance which led to the impossibility of the delivery or if he was temporarily prevented from accepting the offered service, the performance had announced a reasonable time before.
5.3 Digital content shall be left to the Customer exclusively in electronic form as follows:
- by download

6) Granting of usage rights for digital content
6.1 Unless otherwise stated in Etsy's description of the contents, the Seller grants to the Customer the right to use the contents for private and business purposes as well as for the content, which is not exclusive, local and temporally unlimited.
6.2 Any transfer of the content to third parties or the making of copies for third parties outside the scope of these General Terms and Conditions is not permitted unless the seller has consented to a transfer of the contractual license to the third party.
6.3 The granting of rights shall be made in accordance with Art. § 158 (1) of the German Civil Code (BGB) is effective only if the customer has completely paid the contractual compensation. The vendor may temporarily allow the use of the contents of the contract even before this date. A transition of rights does not take place through such provisional permission.

7) Property reservation
If the seller is in advance, he retains title to the delivered goods until full payment of the purchase price owed.

8) Liability for defects
8.1 If the purchase item is defective, the provisions of the statutory liability for defects shall apply.
8.2 By way of derogation, the limitation period for claims for warranties of used goods shall be one year from delivery of the goods to the customer. However, the reduction of the limitation period to one year does not apply
- for items which have been used for a building in accordance with their usual usage and which have caused their defect,
- for claims for damages and reimbursement by the customer;
- in the event that the Seller has maliciously concealed the defect.
8.3 The customer is requested to complain to the supplier of delivered goods with obvious transport damages and to inform the seller thereof. If the customer does not comply with this, this has no effect on his legal or contractual claims for defects.

9) Applicable law
9.1 The laws of the Federal Republic of Germany shall apply to all legal relations of the parties, excluding the laws on the international purchase of movable goods. In the case of consumers, this choice of law applies only in so far as the protection afforded by mandatory provisions of the law of the country in which the consumer is habitually resident is not withdrawn.
9.2 Furthermore, this legal choice with regard to the statutory right of revocation shall not apply to consumers who are not members of the European Union at the time of the conclusion of the contract and whose sole domicile and delivery address are outside the European Union at the time of conclusion of the contract.

10) Alternative dispute settlement
10.1 The EU Commission provides an online dispute resolution platform at the following link: http://ec.europa.eu/consumers/odr
This platform serves as a point of entry for the out-of-court settlement of disputes arising from online purchase or service contracts in which a consumer is involved.
10.2 The seller is neither obliged nor willing to participate in a dispute settlement procedure before a consumer sacking agency.

11) Code of Conduct
The seller has submitted to the conditions of participation for the eCommerce initiative "Fairness in the Trade", which can be viewed on the Internet at http://www.fairness-im-handel.de/teilnahmebedingungen/.

--------------------------------
B. Information on data protection
--------------------------------

1) Collection, processing, use and transfer of personal data
1.1 Personal data will only be collected by us if you provide us with this information on our own initiative. We will use the personal data provided by you on this occasion to process the contract and to process your inquiries.
1.2 We will pass on your data to the transport company commissioned with the delivery as far as this is necessary for the delivery of the goods.
1.3 The order processing takes place via the service provider "Billbee" (Billbee GmbH, Paulinenstrasse 54,
32756 Detmold). We will only pass on your data to Billbee solely for the purpose of processing your online order. Details on the privacy of Billbee and the privacy policy of Billbee can be found on the Billbee website at "billbee.de".
1.4 In the case of payment by credit card via PayPal or direct debit via PayPal, we will send your payment data within the framework of the payment processing to the PayPal (Europe) S.à r.l. et Cie, S.C.A., 22-24 Boulevard Royal, L-2449 Luxembourg.
1.5 Upon completion of the contract, your data will be processed with due regard for tax and commercial law

2) Social plugins
2.1 On the Etsy pages so-called social plugins ("plugins") of the social network Facebook, which is operated by Facebook Inc., 1601 S. California Ave, Palo Alto, CA 94304, USA ("Facebook") is used. If you visit Etsy with a page that contains such a plugin, your browser connects directly to the Facebook servers.
Through the integration, Facebook gets the information that your browser has called the corresponding Etsy page, even if you do not have a Facebook profile or just have not logged into Facebook. This information (including your IP address) is sent directly from your browser to a Facebook server and stored there. If you are logged into Facebook, Facebook can directly assign our Etsy pages to your Facebook profile. When you interact with the plugins, this information is also sent directly to a Facebook server and stored there. The information is also published to your Facebook profile and displayed to your Facebook friends. The purpose and scope of the data collection and the further processing and use of the data by Facebook, as well as your rights and settings for the protection of your privacy can be found in the Privacy Policy of Facebook: http://www.facebook.com/policy.php.
If you do not want Facebook to associate the data collected by Etsy directly with your Facebook profile, you must log out to Facebook before you visit Etsy.
2.2 The so-called social plugins ("plugins") of the social network Pinterest, which is operated by the Pinterest Inc., 635 High Street, Palo Alto, CA, 94301, USA ("Pinterest") are used on the Etsy pages. If you visit Etsy with a page that contains such a plugin, your browser will connect directly to Pinterest's servers. The plugin transmits so-called log data to the server from Pinterest to the USA. These log data may include the IP address, the visited sites' sites that have Pinterest features, the browser's type and settings, the date and time of the request, your use of Pinterest, and cookies. The purpose and scope of the data collection and the further processing and use of the data by Pinterest, as well as your rights and settings for the protection of your privacy, please refer to the privacy policy of Pinterest: https://about.pinterest.com/en/privacy-policy.

3) Your rights and contact
You have a right to free information about your data stored by us and possibly a right to rectification, blocking or deletion of this data. For questions regarding the collection, processing or use of your personal data, you can contact us free of charge. Our contact address can be found in our imprint.
---
Returns & exchanges
I gladly accept returns, exchanges, and cancellations
Contact me within:
14 days of delivery
Ship items back within:
30 days of delivery
Request a cancellation within:
24 hours of purchase
The following items can't be returned or exchanged
Because of the nature of these items, unless they arrive damaged or defective, I can't accept returns for:
Custom or personalized orders
Perishable products (like food or flowers)
Digital downloads
Intimate items (for health/hygiene reasons)
Conditions of return
Buyers are responsible for return shipping costs. If the item is not returned in its original condition, the buyer is responsible for any loss in value.
Questions about your order?
Please contact me if you have any problems with your order.
Additional return information
--------------------------------------
Cancellation Policy & Revocation Form
--------------------------------------

Consumers are entitled to a right of withdrawal in accordance with the following conditions, whereby consumers are any natural person who enters into a legal transaction for purposes which can not be attributed predominantly to their commercial or self-employed activities:


---------------------
A. Revocation instruction
---------------------

Withdrawal
You have the right to revoke this agreement within a period of fourteen days without giving reasons.
The period of revocation shall be fourteen days from the date on which you or a third party you designate, which is not the carrier, has or has taken possession of the last product.
In order to exercise your right of revocation you must inform us (Uwe Sowa, Sowakreativ, Stolpe 8, 16866 Kyritz, Germany, tel .: 033971-584840, e-mail: sowakreativ@googlemail.com) by means of a clear statement (eg mail or e-mail) about your decision to revoke this contract. You can use the enclosed sample revocation form, but this is not required.
In order to keep the revocation period, it is sufficient that you send the notification of the exercise of the right of revocation before the end of the revocation period.

Consequences of revocation
If you revoke this agreement, we will pay you all the payments we have received from you, including the delivery costs (except for the additional costs resulting from the fact that you have chosen a different type of delivery than the most favorable standard delivery offered by us ) within a period of fourteen days from the date on which the notice of revocation of this contract has been received by us. For such repayment, we will use the same means of payment as you have used in the original transaction, unless you have expressly agreed otherwise; in no case will you be charged for these repayment fees. We may refuse repayment until we have recovered the goods or until you have demonstrated that you have returned the goods, whichever is earlier.
You must return the goods to us immediately or in any case no later than fourteen days from the date on which you inform us of the revocation of this contract. The deadline is respected if you send the goods before the end of the period of 14 days.
They bear the immediate cost of returning the goods.
They shall only be liable for any loss in value of the goods if this loss of value is attributable to the handling of the goods which is not necessary to check the quality, characteristics and functioning of the goods.

Exclusion or premature termination of the right of revocation:
The right of revocation does not apply to contracts for the supply of goods which are not prefabricated and whose production is subject to an individual selection or provision by the consumer or which are clearly tailored to the personal needs of the consumer.
The right of withdrawal does not apply to consumers who are not members of the European Union at the time of conclusion of the contract and whose sole domicile and delivery address are outside the European Union at the time of conclusion of the contract.

--------------------
B. Revocation Form
--------------------
If you want to revoke the contract, please fill out this form and return it.
At
Uwe Sowa
Sowakreativ
Stolpe 8
16866 Kyritz
Germany
E-mail: sowakreativ@googlemail.com
I / we (*) hereby revoke the contract concluded by me / us (*) for the purchase of the following goods (*) / the provision of the following service (*):
_______________________________________________________
_______________________________________________________
Ordered on (*) ____________ / received on (*) __________________
________________________________________________________
Name of consumer (s)
________________________________________________________
Address of the consumer (s)
________________________________________________________
Signature of the consumer (s) (only in the case of a communication on paper)
_________________________
date
(*) Delete as appropriate
---
Additional policies
--------------------------------------------------------------------------------------------------------------------------------
Allgemeine Geschäftsbedingungen mit Kundeninformationen & Informationen zum Datenschutz & Widerrufsbelehrung & Widerrufsformular
--------------------------------------------------------------------------------------------------------------------------------


Inhaltsverzeichnis
------------------

A. Allgemeine Geschäftsbedingungen mit Kundeninformationen
----------------------------------------------------------
1. Geltungsbereich
2. Vertragsschluss
3. Widerrufsrecht
4. Preise und Zahlungsbedingungen
5. Liefer- und Versandbedingungen
6. Eigentumsvorbehalt
7. Mängelhaftung
8. Besondere Bedingungen für die Verarbeitung von Waren nach bestimmten Vorgaben des Kunden
9. Anwendbares Recht
10. Alternative Streitbeilegung
11. Verhaltenskodex

B. Informationen zum Datenschutz
--------------------------------
1. Information über die Erhebung personenbezogener Daten und Kontaktdaten des Verantwortlichen
2. Kontaktaufnahme
3. Datenverarbeitung zur Bestellabwicklung
4. Rechte des Betroffenen
5. Dauer der Speicherung personenbezogener Daten
6. Hinweis auf die Etsy-Datenschutzerklärung

C. Widerrufsbelehrung
---------------------
1. Widerrufsrecht
2. Folgen des Widerrufs
3. Ausschluss bzw. vorzeitiges Erlöschen des Widerrufsrechts

D. Widerrufsformular
--------------------


----------------------------------------------------------
A. Allgemeine Geschäftsbedingungen mit Kundeninformationen
----------------------------------------------------------

1) Geltungsbereich
1.1 Diese Allgemeinen Geschäftsbedingungen (nachfolgend "AGB") des Uwe Sowa, handelnd unter "Sowakreativ" (nachfolgend "Verkäufer"), gelten für alle Verträge über die Lieferung von Waren, die ein Verbraucher oder Unternehmer (nachfolgend "Kunde") mit dem Verkäufer hinsichtlich der vom Verkäufer auf der Internet-Handelsplattform Etsy (nachfolgend "Etsy") dargestellten Waren abschließt. Hiermit wird der Einbeziehung von eigenen Bedingungen des Kunden widersprochen, es sei denn, es ist etwas anderes vereinbart.
1.2 Verbraucher im Sinne dieser AGB ist jede natürliche Person, die ein Rechtsgeschäft zu Zwecken abschließt, die überwiegend weder ihrer gewerblichen noch ihrer selbständigen beruflichen Tätigkeit zugerechnet werden können. Unternehmer im Sinne dieser AGB ist eine natürliche oder juristische Person oder eine rechtsfähige Personengesellschaft, die bei Abschluss eines Rechtsgeschäfts in Ausübung ihrer gewerblichen oder selbständigen beruflichen Tätigkeit handelt.

2) Vertragsschluss
2.1 Mit der Einstellung eines Artikels bei Etsy gibt der Verkäufer ein verbindliches Angebot zum Verkauf dieses Artikels ab.
2.2 Der Kunde kann das Angebot des Verkäufers über das bei Etsy vorgehaltene Online-Bestellformular annehmen. Hierzu muss der Kunde den gewünschten Artikel zunächst in den virtuellen Warenkorb bei Etsy einlegen und anschließend die von Etsy vorgegebenen Bestellschritte durchlaufen. Durch Anklicken des den Bestellprozess abschließenden Buttons erklärt der Kunde die Annahme des Angebots, wodurch ein Kaufvertrag über die vom Kunden zuvor ausgewählte Ware zustande kommt.
2.3 Der Vertragstext wird vom Verkäufer gespeichert und dem Kunden nach Vertragsschluss nebst den vorliegenden AGB und Kundeninformationen in Textform (z. B. E-Mail, Fax oder Brief) zugeschickt. Eine darüber hinaus gehende Zugänglichmachung des Vertragstextes durch den Verkäufer selbst findet nicht statt.
2.4 Vor verbindlicher Abgabe der Bestellung kann der Kunde mögliche Eingabefehler durch aufmerksames Lesen der auf dem Bildschirm dargestellten Informationen erkennen. Ein wirksames technisches Mittel zur besseren Erkennung von Eingabefehlern kann dabei die Vergrößerungsfunktion des Browsers sein, mit deren Hilfe die Darstellung auf dem Bildschirm vergrößert wird. Seine Eingaben kann der Kunde vor verbindlicher Abgabe der Bestellung im Rahmen des elektronischen Bestellprozesses mit den üblichen Tastatur- und Mausfunktionen korrigieren.
2.5 Für den Vertragsschluss steht ausschließlich die deutsche Sprache zur Verfügung.

3) Widerrufsrecht
3.1 Verbrauchern steht grundsätzlich ein Widerrufsrecht zu.
3.2 Nähere Informationen zum Widerrufsrecht ergeben sich aus der Widerrufsbelehrung des Verkäufers.
3.3 Das Widerrufsrecht gilt nicht für Verbraucher, die zum Zeitpunkt des Vertragsschlusses keinem Mitgliedstaat der Europäischen Union angehören und deren alleiniger Wohnsitz und Lieferadresse zum Zeitpunkt des Vertragsschlusses außerhalb der Europäischen Union liegen.

4) Preise und Zahlungsbedingungen
4.1 Die vom Verkäufer angegebenen Preise sind Gesamtpreise und enthalten die gesetzliche Umsatzsteuer. Gegebenenfalls zusätzlich anfallende Liefer- und Versandkosten werden in der jeweiligen Produktbeschreibung gesondert angegeben.
4.2 Bei Lieferungen in Länder außerhalb der Europäischen Union können im Einzelfall weitere Kosten anfallen, die der Verkäufer nicht zu vertreten hat und die vom Kunden zu tragen sind. Hierzu zählen beispielsweise Kosten für die Geldübermittlung durch Kreditinstitute (z.B. Überweisungsgebühren, Wechselkursgebühren) oder einfuhrrechtliche Abgaben bzw. Steuern (z.B. Zölle). Solche Kosten können in Bezug auf die Geldübermittlung auch dann anfallen, wenn die Lieferung nicht in ein Land außerhalb der Europäischen Union erfolgt, der Kunde die Zahlung aber von einem Land außerhalb der Europäischen Union aus vornimmt.
4.3 Die Zahlungsmöglichkeit/en wird/werden dem Kunden im Angebot des Verkäufers bei Etsy mitgeteilt.
4.4 Der Verkäufer ermöglicht die Zahlung über die Zahlungsmethode Etsy Payments. Der Kunde kann zur Zahlung die ihm im Rahmen von Etsy Payments angebotenen Zahlungsarten nutzen.
Bei Nutzung dieser Zahlungsmethode erfolgt die Zahlungsabwicklung über die Etsy Ireland UC,
66/67 Great Strand Street, Dublin 1, Irland (im Folgenden: Etsy UC), es sei denn, die Zahlung erfolgt in den Währungen US-Dollar oder kanadische Dollar. In diesem Fall erfolgt die Zahlungsabwicklung über die die Etsy Inc., 117 Adams Street, Brooklyn, NY 11201 , Vereinigte Staaten von Amerika (im Folgenden: Etsy Inc.).
Etsy UC bzw. Etsy Inc. ermöglicht dem Kunden im Rahmen der Zahlungsabwicklung über Etsy Payments die Nutzung verschiedener Zahlungsarten in der Form von
- Kreditkarten
- Debit-/Bankkarten
- Etsy-Gutscheine und Etsy-Gutschriften
- PayPal
- Klarna Pay Later (Deutschland)
- iDEAL (nur in den Niederlanden)
- Sofort (Österreich und Deutschland)
- Apple Pay
- Android Pay
Für die Abwicklung von Zahlungen kann sich Etsy UC bzw. Etsy Inc. weiterer Zahlungsdienstleister bedienen.
Weitere Informationen zu sowie die Nutzungsbedingungen von Etsy Payments sind hier abrufbar: https://www.etsy.com/de/legal/etsy-payments/?ref=list
Je nach Artikel und Sitz des Kunden sind die vorgenannten Zahlungsarten gegebenenfalls nur eingeschränkt verfügbar. Die konkret für die jeweilige Ware verfügbare(n) Zahlungsart(en) wird/ werden dem Kunden im jeweiligen Angebot des Verkäufers bzw. im Rahmen der Bestellabwicklung angezeigt.
4.5 Ist Vorauskasse per Banküberweisung vereinbart, ist die Zahlung sofort nach Vertragsabschluss fällig, sofern die Parteien keinen späteren Fälligkeitstermin vereinbart haben.
4.6 Bei Auswahl der Zahlungsart "PayPal" erfolgt die Zahlungsabwicklung über den Zahlungsdienstleister PayPal (Europe) S.à r.l. et Cie, S.C.A., 22-24 Boulevard Royal, L-2449 Luxembourg unter Geltung der PayPal-Nutzungsbedingungen, einsehbar unter https://www.paypal.com/de/webapps/mpp/ua/useragreement-full. Dies setzt u. a. voraus, dass der Kunde ein PayPal-Konto eröffnet bzw. bereits über ein solches Konto verfügt.

5) Liefer- und Versandbedingungen
5.1 Die Lieferung von Waren erfolgt auf dem Versandweg an die vom Kunden angegebene Lieferanschrift, sofern nichts anderes vereinbart ist. Bei der Abwicklung der Transaktion ist die in der Bestellabwicklung bei Etsy angegebene Lieferanschrift maßgeblich.
5.2 Sendet das Transportunternehmen die versandte Ware an den Verkäufer zurück, da eine Zustellung beim Kunden nicht möglich war, trägt der Kunde die Kosten für den erfolglosen Versand. Dies gilt nicht, wenn der Kunde den Umstand, der zur Unmöglichkeit der Zustellung geführt hat, nicht zu vertreten hat oder wenn er vorübergehend an der Annahme der angebotenen Leistung verhindert war, es sei denn, dass der Verkäufer ihm die Leistung eine angemessene Zeit vorher angekündigt hatte. Ferner gilt dies im Hinblick auf die Kosten für die Hinsendung nicht, wenn der Kunde sein Widerrufsrecht wirksam ausübt. Für die Rücksendekosten gilt bei wirksamer Ausübung des Widerrufsrechts durch den Kunden die in der Widerrufsbelehrung des Verkäufers hierzu getroffene Regelung.

6) Eigentumsvorbehalt
Tritt der Verkäufer in Vorleistung, behält er sich bis zur vollständigen Bezahlung des geschuldeten Kaufpreises das Eigentum an der gelieferten Ware vor.

7) Mängelhaftung
7.1 Ist die Kaufsache mangelhaft, gelten die Vorschriften der gesetzlichen Mängelhaftung.
7.2 Abweichend hiervon beträgt die Verjährungsfrist für Mängelansprüche bei gebrauchten Waren ein Jahr ab Ablieferung der Ware an den Kunden. Die Verkürzung der Verjährungsfrist auf ein Jahr gilt jedoch nicht
- für Sachen, die entsprechend ihrer üblichen Verwendungsweise für ein Bauwerk verwendet worden sind und dessen Mangelhaftigkeit verursacht haben,
- für Schadensersatz- und Aufwendungsersatzansprüche des Kunden, sowie
- für den Fall, dass der Verkäufer den Mangel arglistig verschwiegen hat.
7.3 Der Kunde wird gebeten, angelieferte Waren mit offensichtlichen Transportschäden bei dem Zusteller zu reklamieren und den Verkäufer hiervon in Kenntnis zu setzen. Kommt der Kunde dem nicht nach, hat dies keinerlei Auswirkungen auf seine gesetzlichen oder vertraglichen Mängelansprüche.

8) Besondere Bedingungen für die Verarbeitung von Waren nach bestimmten Vorgaben des Kunden
8.1 Schuldet der Verkäufer nach dem Inhalt des Vertrages neben der Warenlieferung auch die Verarbeitung der Ware nach bestimmten Vorgaben des Kunden, hat der Kunde dem Betreiber alle für die Verarbeitung erforderlichen Inhalte wie Texte, Bilder oder Grafiken in den vom Betreiber vorgegebenen Dateiformaten, Formatierungen, Bild- und Dateigrößen zur Verfügung zu stellen und ihm die hierfür erforderlichen Nutzungsrechte einzuräumen. Für die Beschaffung und den Rechteerwerb an diesen Inhalten ist allein der Kunde verantwortlich. Der Kunde erklärt und übernimmt die Verantwortung dafür, dass er das Recht besitzt, die dem Verkäufer überlassenen Inhalte zu nutzen. Er trägt insbesondere dafür Sorge, dass hierdurch keine Rechte Dritter verletzt werden, insbesondere Urheber-, Marken- und Persönlichkeitsrechte.
8.2 Der Kunde stellt den Verkäufer von Ansprüchen Dritter frei, die diese im Zusammenhang mit einer Verletzung ihrer Rechte durch die vertragsgemäße Nutzung der Inhalte des Kunden durch den Verkäufer diesem gegenüber geltend machen können. Der Kunde übernimmt hierbei auch die angemessenen Kosten der notwendigen Rechtsverteidigung einschließlich aller Gerichts- und Anwaltskosten in gesetzlicher Höhe. Dies gilt nicht, wenn die Rechtsverletzung vom Kunden nicht zu vertreten ist. Der Kunde ist verpflichtet, dem Verkäufer im Falle einer Inanspruchnahme durch Dritte unverzüglich, wahrheitsgemäß und vollständig alle Informationen zur Verfügung zu stellen, die für die Prüfung der Ansprüche und eine Verteidigung erforderlich sind.
8.3 Der Verkäufer behält sich vor, Verarbeitungsaufträge abzulehnen, wenn die vom Kunden hierfür überlassenen Inhalte gegen gesetzliche oder behördliche Verbote oder gegen die guten Sitten verstoßen. Dies gilt insbesondere bei Überlassung verfassungsfeindlicher, rassistischer, fremdenfeindlicher, diskriminierender, beleidigender, Jugend gefährdender und/oder Gewalt verherrlichender Inhalte.

9) Anwendbares Recht
9.1 Für sämtliche Rechtsbeziehungen der Parteien gilt das Recht der Bundesrepublik Deutschland unter Ausschluss der Gesetze über den internationalen Kauf beweglicher Waren. Bei Verbrauchern gilt diese Rechtswahl nur insoweit, als nicht der gewährte Schutz durch zwingende Bestimmungen des Rechts des Staates, in dem der Verbraucher seinen gewöhnlichen Aufenthalt hat, entzogen wird.
9.2 Ferner gilt diese Rechtswahl im Hinblick auf das gesetzliche Widerrufsrecht nicht bei Verbrauchern, die zum Zeitpunkt des Vertragsschlusses keinem Mitgliedstaat der Europäischen Union angehören und deren alleiniger Wohnsitz und Lieferadresse zum Zeitpunkt des Vertragsschlusses außerhalb der Europäischen Union liegen.

10) Alternative Streitbeilegung
10.1 Die EU-Kommission stellt im Internet unter folgendem Link eine Plattform zur Online-Streitbeilegung bereit: https://ec.europa.eu/consumers/odr
Diese Plattform dient als Anlaufstelle zur außergerichtlichen Beilegung von Streitigkeiten aus Online-Kauf- oder Dienstleistungsverträgen, an denen ein Verbraucher beteiligt ist.
10.2 Der Verkäufer ist zur Teilnahme an einem Streitbeilegungsverfahren vor einer Verbraucherschlichtungsstelle weder verpflichtet noch bereit.

11) Verhaltenskodex
Der Verkäufer hat sich den Teilnahmebedingungen für die eCommerce-Initiative "Fairness im Handel" unterworfen, die im Internet unter http://www.fairness-im-handel.de/teilnahmebedingungen/ einsehbar sind.

--------------------------------
B. Informationen zum Datenschutz
--------------------------------

1) Information über die Erhebung personenbezogener Daten und Kontaktdaten des Verantwortlichen
1.1 Wir freuen uns, dass Sie unseren Etsy-Auftritt (nachfolgend "Website") besuchen und bedanken uns für Ihr Interesse. Im Folgenden informieren wir Sie über den Umgang mit Ihren personenbezogenen Daten bei Nutzung unserer Website. Personenbezogene Daten sind hierbei alle Daten, mit denen Sie persönlich identifiziert werden können.
1.2 Verantwortlicher für die Datenverarbeitung im Sinne der Datenschutz-Grundverordnung (DSGVO) ist Uwe Sowa, Sowakreativ, Stolpe 8, 16866 Kyritz, Deutschland, Tel.: 033971-584840, E-Mail: sowakreativ@googlemail.com. Der für die Verarbeitung von personenbezogenen Daten Verantwortliche ist diejenige natürliche oder juristische Person, die allein oder gemeinsam mit anderen über die Zwecke und Mittel der Verarbeitung von personenbezogenen Daten entscheidet.

2) Kontaktaufnahme
Im Rahmen der Kontaktaufnahme mit uns (z.B. per Kontaktformular oder E-Mail) werden personenbezogene Daten erhoben, welche dies sind, können Sie aus dem Kontaktformular ersehen. Diese Daten werden ausschließlich zum Zweck der Beantwortung Ihres Anliegens bzw. für die Kontaktaufnahme und die damit verbundene technische Administration gespeichert und verwendet. Rechtsgrundlage für die Verarbeitung der Daten ist unser berechtigtes Interesse an der Beantwortung Ihres Anliegens gemäß Art. 6 Abs. 1 lit. f DSGVO. Zielt Ihre Kontaktierung auf den Abschluss eines Vertrages ab, so ist zusätzliche Rechtsgrundlage für die Verarbeitung Art. 6 Abs. 1 lit. b DSGVO. Ihre Daten werden nach abschließender Bearbeitung Ihrer Anfrage gelöscht, dies ist der Fall, wenn sich aus den Umständen entnehmen lässt, dass der betroffene Sachverhalt abschließend geklärt ist und sofern keine gesetzlichen Aufbewahrungspflichten entgegenstehen.

3) Datenverarbeitung zur Bestellabwicklung
3.1 Zur Abwicklung Ihrer Bestellung arbeiten wir mit dem / den nachstehenden Dienstleistern zusammen, die uns ganz oder teilweise bei der Durchführung geschlossener Verträge unterstützen. An diese Dienstleister werden nach Maßgabe der folgenden Informationen gewisse personenbezogene Daten übermittelt.
3.2 Die von uns erhobenen personenbezogenen Daten werden im Rahmen der Vertragsabwicklung an das mit der Lieferung beauftragte Transportunternehmen weitergegeben, soweit dies zur Lieferung der Ware erforderlich ist. Ihre Zahlungsdaten geben wir im Rahmen der Zahlungsabwicklung an das beauftragte Kreditinstitut weiter, sofern dies für die Zahlungsabwicklung erforderlich ist. Sofern Zahlungsdienstleister eingesetzt werden, informieren wir hierüber nachstehend explizit. Die Rechtsgrundlage für die Weitergabe der Daten ist hierbei Art. 6 Abs. 1 lit. b DSGVO.
3.3 Die Bestellabwicklung erfolgt über den Dienstanbieter "Billbee" (Billbee GmbH, Paulinenstrasse 54, 32756 Detmold). Name, Anschrift sowie gegebenenfalls weitere personenbezogene Daten werden gemäß Art. 6 Abs. 1 lit. b DSGVO ausschließlich zur Abwicklung der Online-Bestellung an Billbee weitergegeben. Die Weitergabe Ihrer Daten erfolgt hierbei nur, soweit dies für die Abwicklung der Bestellung tatsächlich erforderlich ist. Details zum Datenschutz bei Billbee und die Datenschutzerklärung von Billbee sind auf der Internetseite von Billbee unter "billbee.de" einsehbar.
3.4 Bei Zahlung per Kreditkarte via PayPal oder per Lastschrift via PayPal geben wir Ihre Zahlungsdaten im Rahmen der Zahlungsabwicklung an die PayPal (Europe) S.a.r.l. et Cie, S.C.A., 22-24 Boulevard Royal, L-2449 Luxembourg (nachfolgend "PayPal"), weiter. Die Weitergabe erfolgt gemäß Art. 6 Abs. 1 lit. b DSGVO und nur insoweit, als dies für die Zahlungsabwicklung erforderlich ist.

4) Rechte des Betroffenen
4.1 Das geltende Datenschutzrecht gewährt Ihnen gegenüber dem Verantwortlichen hinsichtlich der Verarbeitung Ihrer personenbezogenen Daten umfassende Betroffenenrechte (Auskunfts- und Interventionsrechte), über die wir Sie nachstehend informieren:
- Auskunftsrecht gemäß Art. 15 DSGVO: Sie haben insbesondere ein Recht auf Auskunft über Ihre von uns verarbeiteten personenbezogenen Daten, die Verarbeitungszwecke, die Kategorien der verarbeiteten personenbezogenen Daten, die Empfänger oder Kategorien von Empfängern, gegenüber denen Ihre Daten offengelegt wurden oder werden, die geplante Speicherdauer bzw. die Kriterien für die Festlegung der Speicherdauer, das Bestehen eines Rechts auf Berichtigung, Löschung, Einschränkung der Verarbeitung, Widerspruch gegen die Verarbeitung, Beschwerde bei einer Aufsichtsbehörde, die Herkunft Ihrer Daten, wenn diese nicht durch uns bei Ihnen erhoben wurden, das Bestehen einer automatisierten Entscheidungsfindung einschließlich Profiling und ggf. aussagekräftige Informationen über die involvierte Logik und die Sie betreffende Tragweite und die angestrebten Auswirkungen einer solchen Verarbeitung, sowie Ihr Recht auf Unterrichtung, welche Garantien gemäß Art. 46 DSGVO bei Weiterleitung Ihrer Daten in Drittländer bestehen;
- Recht auf Berichtigung gemäß Art. 16 DSGVO: Sie haben ein Recht auf unverzügliche Berichtigung Sie betreffender unrichtiger Daten und/oder Vervollständigung Ihrer bei uns gespeicherten unvollständigen Daten;
- Recht auf Löschung gemäß Art. 17 DSGVO: Sie haben das Recht, die Löschung Ihrer personenbezogenen Daten bei Vorliegen der Voraussetzungen des Art. 17 Abs. 1 DSGVO zu verlangen. Dieses Recht besteht jedoch insbesondere dann nicht, wenn die Verarbeitung zur Ausübung des Rechts auf freie Meinungsäußerung und Information, zur Erfüllung einer rechtlichen Verpflichtung, aus Gründen des öffentlichen Interesses oder zur Geltendmachung, Ausübung oder Verteidigung von Rechtsansprüchen erforderlich ist;
- Recht auf Einschränkung der Verarbeitung gemäß Art. 18 DSGVO: Sie haben das Recht, die Einschränkung der Verarbeitung Ihrer personenbezogenen Daten zu verlangen, solange die von Ihnen bestrittene Richtigkeit Ihrer Daten überprüft wird, wenn Sie eine Löschung Ihrer Daten wegen unzulässiger Datenverarbeitung ablehnen und stattdessen die Einschränkung der Verarbeitung Ihrer Daten verlangen, wenn Sie Ihre Daten zur Geltendmachung, Ausübung oder Verteidigung von Rechtsansprüchen benötigen, nachdem wir diese Daten nach Zweckerreichung nicht mehr benötigen oder wenn Sie Widerspruch aus Gründen Ihrer besonderen Situation eingelegt haben, solange noch nicht feststeht, ob unsere berechtigten Gründe überwiegen;
- Recht auf Unterrichtung gemäß Art. 19 DSGVO: Haben Sie das Recht auf Berichtigung, Löschung oder Einschränkung der Verarbeitung gegenüber dem Verantwortlichen geltend gemacht, ist dieser verpflichtet, allen Empfängern, denen die Sie betreffenden personenbezogenen Daten offengelegt wurden, diese Berichtigung oder Löschung der Daten oder Einschränkung der Verarbeitung mitzuteilen, es sei denn, dies erweist sich als unmöglich oder ist mit einem unverhältnismäßigen Aufwand verbunden. Ihnen steht das Recht zu, über diese Empfänger unterrichtet zu werden.
- Recht auf Datenübertragbarkeit gemäß Art. 20 DSGVO: Sie haben das Recht, Ihre personenbezogenen Daten, die Sie uns bereitgestellt haben, in einem strukturierten, gängigen und maschinenlesebaren Format zu erhalten oder die Übermittlung an einen anderen Verantwortlichen zu verlangen, soweit dies technisch machbar ist;
- Recht auf Widerruf erteilter Einwilligungen gemäß Art. 7 Abs. 3 DSGVO: Sie haben das Recht, eine einmal erteilte Einwilligung in die Verarbeitung von Daten jederzeit mit Wirkung für die Zukunft zu widerrufen. Im Falle des Widerrufs werden wir die betroffenen Daten unverzüglich löschen, sofern eine weitere Verarbeitung nicht auf eine Rechtsgrundlage zur einwilligungslosen Verarbeitung gestützt werden kann. Durch den Widerruf der Einwilligung wird die Rechtmäßigkeit der aufgrund der Einwilligung bis zum Widerruf erfolgten Verarbeitung nicht berührt;
- Recht auf Beschwerde gemäß Art. 77 DSGVO: Wenn Sie der Ansicht sind, dass die Verarbeitung der Sie betreffenden personenbezogenen Daten gegen die DSGVO verstößt, haben Sie - unbeschadet eines anderweitigen verwaltungsrechtlichen oder gerichtlichen Rechtsbehelfs - das Recht auf Beschwerde bei einer Aufsichtsbehörde, insbesondere in dem Mitgliedstaat Ihres Aufenthaltsortes, Ihres Arbeitsplatzes oder des Ortes des mutmaßlichen Verstoßes.
4.2 WIDERSPRUCHSRECHT
WENN WIR IM RAHMEN EINER INTERESSENABWÄGUNG IHRE PERSONENBEZOGENEN DATEN AUFGRUND UNSERES ÜBERWIEGENDEN BERECHTIGTEN INTERESSES VERARBEITEN, HABEN SIE DAS JEDERZEITIGE RECHT, AUS GRÜNDEN, DIE SICH AUS IHRER BESONDEREN SITUATION ERGEBEN, GEGEN DIESE VERARBEITUNG WIDERSPRUCH MIT WIRKUNG FÜR DIE ZUKUNFT EINZULEGEN.
MACHEN SIE VON IHREM WIDERSPRUCHSRECHT GEBRAUCH, BEENDEN WIR DIE VERARBEITUNG DER BETROFFENEN DATEN. EINE WEITERVERARBEITUNG BLEIBT ABER VORBEHALTEN, WENN WIR ZWINGENDE SCHUTZWÜRDIGE GRÜNDE FÜR DIE VERARBEITUNG NACHWEISEN KÖNNEN, DIE IHRE INTERESSEN, GRUNDRECHTE UND GRUNDFREIHEITEN ÜBERWIEGEN, ODER WENN DIE VERARBEITUNG DER GELTENDMACHUNG, AUSÜBUNG ODER VERTEIDIGUNG VON RECHTSANSPRÜCHEN DIENT.
WERDEN IHRE PERSONENBEZOGENEN DATEN VON UNS VERARBEITET, UM DIREKTWERBUNG ZU BETREIBEN, HABEN SIE DAS RECHT, JEDERZEIT WIDERSPRUCH GEGEN DIE VERARBEITUNG SIE BETREFFENDER PERSONENBEZOGENER DATEN ZUM ZWECKE DERARTIGER WERBUNG EINZULEGEN. SIE KÖNNEN DEN WIDERSPRUCH WIE OBEN BESCHRIEBEN AUSÜBEN.
MACHEN SIE VON IHREM WIDERSPRUCHSRECHT GEBRAUCH, BEENDEN WIR DIE VERARBEITUNG DER BETROFFENEN DATEN ZU DIREKTWERBEZWECKEN.

5) Dauer der Speicherung personenbezogener Daten
Die Dauer der Speicherung von personenbezogenen Daten bemisst sich anhand der jeweiligen gesetzlichen Aufbewahrungsfrist (z.B. handels- und steuerrechtliche Aufbewahrungsfristen). Nach Ablauf der Frist werden die entsprechenden Daten routinemäßig gelöscht, sofern sie nicht mehr zur Vertragserfüllung oder Vertragsanbahnung erforderlich sind und/oder unsererseits kein berechtigtes Interesse an der Weiterspeicherung fortbesteht.

6) Hinweis auf die Etsy-Datenschutzerklärung
Für alle weiteren Datenverarbeitungen, die über die vorstehend beschriebenen Datenverarbeitungen hinausgehen, ist die Plattform Etsy verantwortlich. Weitere Informationen zum Datenschutz von Etsy können Sie in den Datenschutzhinweisen von Etsy einsehen: https://www.etsy.com/de/legal/privacy/?ref=ftr

---------------------
C. Widerrufsbelehrung
---------------------

Widerrufsrecht
Sie haben das Recht, binnen vierzehn Tagen ohne Angabe von Gründen diesen Vertrag zu widerrufen.
Die Widerrufsfrist beträgt vierzehn Tage ab dem Tag, an dem Sie oder ein von Ihnen benannter Dritter, der nicht der Beförderer ist, die letzte Ware in Besitz genommen haben bzw. hat.
Um Ihr Widerrufsrecht auszuüben, müssen Sie uns (Uwe Sowa, Sowakreativ, Stolpe 8, 16866 Kyritz, Deutschland, Tel.: 033971-584840, E-Mail: sowakreativ@googlemail.com) mittels einer eindeutigen Erklärung (z. B. ein mit der Post versandter Brief oder E-Mail) über Ihren Entschluss, diesen Vertrag zu widerrufen, informieren. Sie können dafür das beigefügte Muster-Widerrufsformular verwenden, das jedoch nicht vorgeschrieben ist.
Zur Wahrung der Widerrufsfrist reicht es aus, dass Sie die Mitteilung über die Ausübung des Widerrufsrechts vor Ablauf der Widerrufsfrist absenden.

Folgen des Widerrufs
Wenn Sie diesen Vertrag widerrufen, haben wir Ihnen alle Zahlungen, die wir von Ihnen erhalten haben, einschließlich der Lieferkosten (mit Ausnahme der zusätzlichen Kosten, die sich daraus ergeben, dass Sie eine andere Art der Lieferung als die von uns angebotene, günstigste Standardlieferung gewählt haben), unverzüglich und spätestens binnen vierzehn Tagen ab dem Tag zurückzuzahlen, an dem die Mitteilung über Ihren Widerruf dieses Vertrags bei uns eingegangen ist. Für diese Rückzahlung verwenden wir dasselbe Zahlungsmittel, das Sie bei der ursprünglichen Transaktion eingesetzt haben, es sei denn, mit Ihnen wurde ausdrücklich etwas anderes vereinbart; in keinem Fall werden Ihnen wegen dieser Rückzahlung Entgelte berechnet.
Bei Verträgen zur Lieferung von Waren können wir die Rückzahlung verweigern, bis wir die Waren wieder zurückerhalten haben oder bis Sie den Nachweis erbracht haben, dass Sie die Waren zurückgesandt haben, je nachdem, welches der frühere Zeitpunkt ist.
Sie haben die Waren unverzüglich und in jedem Fall spätestens binnen einundzwanzig Tagen ab dem Tag, an dem Sie uns über den Widerruf dieses Vertrags unterrichten, an uns zurückzusenden oder zu übergeben. Die Frist ist gewahrt, wenn Sie die Waren vor Ablauf der Frist von einundzwanzig Tagen absenden.
Sie tragen die unmittelbaren Kosten der Rücksendung der Waren.
Sie müssen für einen etwaigen Wertverlust der Waren nur aufkommen, wenn dieser Wertverlust auf einen zur Prüfung der Beschaffenheit, Eigenschaften und Funktionsweise der Waren nicht notwendigen Umgang mit ihnen zurückzuführen ist.

Ausschluss bzw. vorzeitiges Erlöschen des Widerrufsrechts
Das Widerrufsrecht besteht nicht bei Verträgen zur Lieferung von Waren, die nicht vorgefertigt sind und für deren Herstellung eine individuelle Auswahl oder Bestimmung durch den Verbraucher maßgeblich ist oder die eindeutig auf die persönlichen Bedürfnisse des Verbrauchers zugeschnitten sind.
Das Widerrufsrecht gilt nicht für Verbraucher, die zum Zeitpunkt des Vertragsschlusses keinem Mitgliedstaat der Europäischen Union angehören und deren alleiniger Wohnsitz und Lieferadresse zum Zeitpunkt des Vertragsschlusses außerhalb der Europäischen Union liegen.

--------------------
D. Widerrufsformular
--------------------
Wenn Sie den Vertrag widerrufen wollen, dann füllen Sie bitte dieses Formular aus und senden es zurück.
An
Uwe Sowa
Sowakreativ
Stolpe 8
16866 Kyritz
Deutschland
E-Mail: sowakreativ@googlemail.com
Hiermit widerrufe(n) ich/wir (*) den von mir/uns (*) abgeschlossenen Vertrag über den Kauf der folgenden Waren (*)/die Erbringung der folgenden Dienstleistung (*)
_______________________________________________________
_______________________________________________________
Bestellt am (*) ____________ / erhalten am (*) __________________
________________________________________________________
Name des/der Verbraucher(s)
________________________________________________________
Anschrift des/der Verbraucher(s)
________________________________________________________
Unterschrift des/der Verbraucher(s) (nur bei Mitteilung auf Papier)
_________________________
Datum
(*) Unzutreffendes streichen

------------------
Copyright-Hinweis: Diese AGB wurden von den Fachanwaelten der IT-Recht Kanzlei unter der DOCID: ##ITK-dc4f3fc348f1e91a2ad24e197e2d6573## erstellt und sind urheberrechtlich geschuetzt (www.it-recht-kanzlei.de).


Version: 201807190808