Candle Soap making 4 Oz Scented Fragrance Oil - Select Your Scent - Scented Oil - Supplies - Phthalate-free - Concentrated
(4)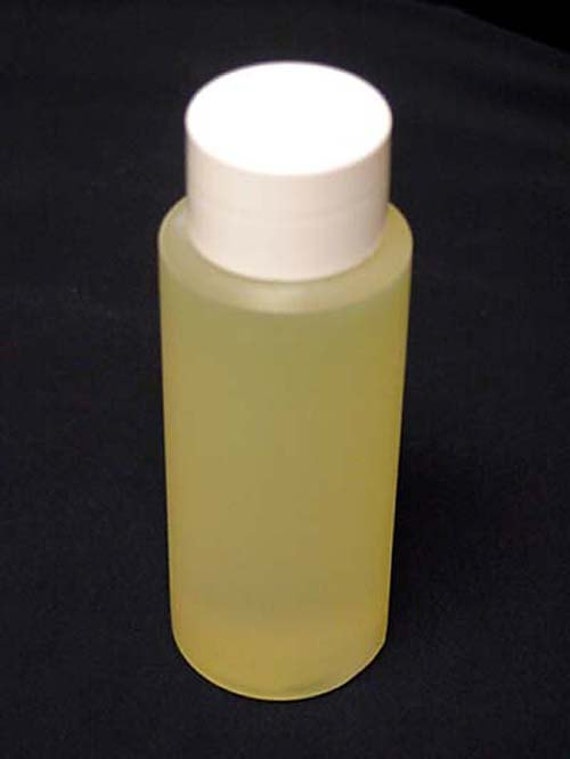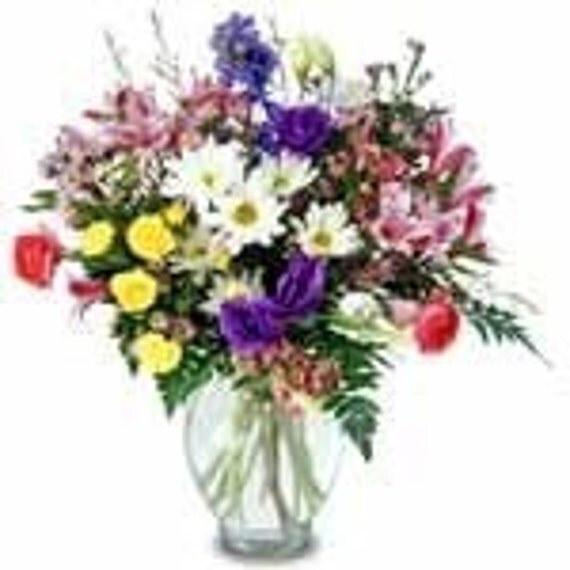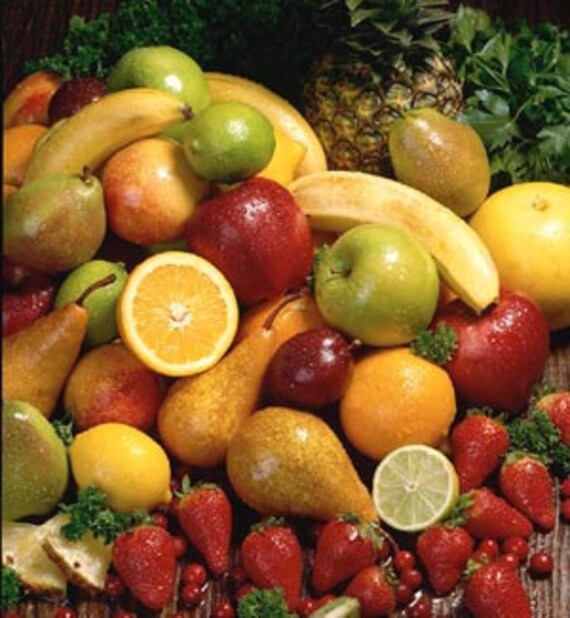 Preparation takes 2-4 business days
Arrives from the United States
---
Item details
You are purchasing ONE bottle of high quality candle and soap oil in the 4 oz size. (You will select ONE 4 oz bottle from the list below. Descriptions are following the list.) These oils are strong and NOT diluted. My oils are just great for wax candles, potpourri, soap making, bath bombs, and lotion making. Each bottle of oil is bursting with wonderful potent scents. All scents are EXTREMELY fragrant, very long lasting, and smell just OUT OF THIS WORLD! Oils are measured and packed by weight. Please do not waste your money on a big bottle of junk that is weak and completely ruins your crafting plans. Combine multiple auctions to save money on shipping!

Apples & Berries
Apple Pie
Banana Cream Pie
Blueberry Pie
Butterscotch Caramel
Cherry Pie
Cherry Rose
Cherry Spice
Chocolate Almond
Chocolate Caramel
Chocolate Covered Cherries
Chocolate Fudge Cake
Chocolate Peanutbutter Pie
Cinnamon Buns
Cinnamon Cream
Coconut Cream Pie
Coconut Milk & Peaches
Daffodil Flowers
Fresh Apple
Fresh Fruit Sorbet
Fresh Pine
Fresh Spearmint
Holly Berries
Lavender Mint
Lavender Patchouli
Lemon Pound Cake
Lily of the Valley
Marigold Blossoms
Maraschino Cherry
Oatmeal Milk & Honey
Orange Smoothie
Orange Spice
Patchouli Citrus
Patchouli Cream
Patchouli & Roses
Peach Cobbler
Peach Cream
Pineapple Upside Down Cake
Pistachio Ice Cream
Red Roses
Red Rose and Lily
Rose Milk
Strawberry Cheesecake
Sugar Cookies
Summer Flowers
Tropical Fruit
Tropical Fruit & Citrus
Tropical Ocean Breeze
Vanilla Almond
Vanilla Spice
Water Lilies


Apples & Berries - This is a truly complex fragrance blend of crisp red apples with notes of fresh strawberries, pure blueberries, plump ripe blackberries and luscious raspberries. This scent is fresh and fruity, appealing to a both genders and delightfully uplifting!

Apple Pie - What a classic and luscious bakery aroma! This fragrance is bursting with the distinctive and delectable scent of a freshly made apple pie straight from the oven. The baked apples, cinnamon, and flakey warm crust are a tantalizing treat for the nose!

Banana Cream Pie - What a fresh and luscious dessert aroma! This fragrance is bursting with the distinctive and delicious scent of a freshly made banana cream pie with graham cracker crust. What a treat for the nose!

Blueberry Pie - You have smelled this delectable scent a hundred times and you adore it EVERY single time! The scent of fresh sweetened blueberries in a flakey pie crust is sure to make your mouth water.

Butterscotch Carmel - This is a sweet and stong aroma of luscious butterscotch carmel. This is great alone or blended with any of my chocolate oils.

Cherry Pie - What a delicious comfort scent! This yummy aroma perfectly captures the classic dessert aroma of a freshly baked cherry pie straight from the oven.

Cherry Rose- What an unlikely pairing that smells simply divine! Ripe cherries are blended with fresh red roses. It is a wonderful fruity and flowery scent!

Cherry Spice - Ripe cherries are blended with a variety of warm spices- including cinnamon, clove, and nutmeg. This scent should not be reserved for fall or winter. It is a wonderful scent!

Chocolate Almond - This is DELECTABLE scent of CHOCOLATE ALMOND. Both genders love the yummy combination of pure milk and dark chocolates coupled with fresh sweet almonds.

Chocolate Caramel - The essences of both dark and milk chocolates are blended together with luscious caramel. It is such a treat for the nose!

Chocolate Covered Cherries - What a treat! This fragrance smells like box of fresh cherry cordials. YUM!

Chocolate Fudge Cake - Does it get any better than this? I don't think so! If you are looking for a straight and true chocolate cake scent, this is the one for you. It is sweet. It is cakey. It is VERY chocolatey and fudgey. It is a winner!

Chocolate Peanut Butter Pie - So much pleasure and it does not go straight to your hips! Take a whiff of this chocolate and peanutty pie scent and you will be hooked.

Cinnamon Buns - This captures the scent of freshly baked and iced cinnamon buns straight from the oven. What a YUMMY bakery aroma!

Cinnamon Cream - This is an amazing, yet simple fragrance of freshly ground cinnamon and pure cream. It is absolutely delicious!

Coconut Cream Pie- Pure coconut with whipped topping atop of a delectable graham cracker crust. It does not get much better than this.

Coconut Milk & Peaches- This unique scent is of pure coconuts, coconut milk, and ripe peach accents.This is a tropical and fruity aroma!

Daffodil Flowers- The unusual and beautiful aroma of freshly picked daffodils are here in this glorious scent. This is a moderately potent floral that is so ideal for flower lovers.

Fresh Apple- Love fresh apples and nothing more? This is the scent for you! This delicous scent possesses the true scent of fresh red and green apples. There are no base notes of any kind- just pure crisp apples. It is the perfect straight apple scent that you have been looking for.

Fresh Fruit Sorbet- This bottle of oil posesses the yummy scent of fresh lemons, oranges, raspberries, pineapples, and a dash of peach in a wonderful sorbet aroma.

Fresh Pine - This bottle of oil is bursting with the distinctive scent of a fresh forest pine tree. This is wonderful all year long- NOT just for Christmas!

Fresh Spearmint - This is the distinctive and REFRESHING scent of a fresh spearmint and nothing more. It is crisp and invigorating alone and is a fabulous blender!

Holly Berries - This is a sensational scent that should not be restricted for the holidays and winter months. This is a beautiful aroma of berries with strong notes of pine.

Lavender Mint- This a the invigorating spa scent of fresh lavender flowers in full summer bloom combined with pure spearmint, and crisp peppermint. It is clean and refreshing- ideal for both genders!

Lavender Patchouli - This bottle of oil is bursting with the fantastic scent of pure lavender flowers in full bloom coupled with mossy, earthy patchouli.

Lemon Pound Cake - This bottle of oil is bursting with the yummy scent of a freshly baked lemon pound cake straight from the oven. It is a glorious bakery aroma!

Lily of the Valley- This is a beautiful and classic white floral. Many have adored this lovely aroma for years. This fragrance oil perfectly captures this charming spring flower!

Marigold Blossoms - This is a very hard-to find POTENT summer floral. It is intoxicating alone or blends beautifully with other florals.

Maraschino Cherry - Sweet and very cherry, this is a wonderful POTENT scent that is just great for all ages!

Oatmeal Milk & Honey- This is the perfect scent for anyone! It is a wonderful blend of oatmeal, milk, and honey. It is mellow, yet distinctive. It is a soothing and comforting scent without that strong almond note that is frequently found in this type of scent.

Orange Smoothie - Fresh squeezed oranges are blended with pure vanilla cream. It smells just like a frozen ice cream treat!

Orange Spice - This bottle of oil is bursting with the fantastic scent of fresh squeezed oranges, ground cinnamon, clove, nutmeg and spices. It is a winner!

Patchouli Citrus - Earthy, mossy patchouli is blended with a variety or fresh citrus- including pink grapefruit, orange, lemon, tangerine, and yuzu.

Patchouli Cream - This is a marvelous blend of earthy, mossy patchouli partnered with pure vanilla cream. This is unusual and a must for patchouli lovers!

Patchouli & Roses - This is a fabulous blend of rich and musty patchouli coupled with fresh red roses in full summer bloom. This is NOT an old fashioned rose scent! It is fresh and true to the flower. The addition of strong patchouli notes brings an earthy aura to the rose and tones down this gorgeous floral.

Peach Cobbler - I cannot say enough about this one! Picture the scrumptious aroma of warm, freshly baked peach cobbler topped with cool, melting vanilla ice cream. Need I say more?

Peach Cream - This fragrance perfectly captures the delicious aroma of pure ripe peaches and fresh cream. It is wonderfully simple and a classic for the fruit lover.

Pineapple Upside Down Cake- This a the scrumptious scent of a freshly baked upside down pineapple cake straight from the oven. It is such a glorious bakery treat for the nose!

Pistachio Ice Cream - What a hard-to-find scent! If you love the aroma of creamy pistachio ice cream, this one is sure to please you.

Red Roses- Say goodbye to that old-fashioned funeral parlor rose scent. This magnificent rose smells like fresh red roses in full summer bloom. It is lovely and true to the flower.

Red Rose and Lily- The fresh and feminine blend of a red rose and lily bridal bouquet is captured in this amazing fragrance. The red roses are so true to the actual flower, coupled with the light and fresh scent of pure white lilies.

Rose Milk- This magnificent rose is mellowed with fresh milk. The rose is true to the flower and the milk gives it a lovely creamy note!

Strawberry Cheesecake - This is such a beloved aroma and this is no surprise at all! A fresh strawberry cheescake with graham cracker crust is definetly hard to beat.

Sugar Cookies - This is sweet and sugary and foody! It is a fantastic aroma that perfectly depicts the scent of freshly baked sugar cookies straight from the oven.

Summer Flowers - Now you can have a wonderful summer garden all in one beautiful scent! Roses, marigolds, carnations, and water lilies make this an exquisite scent. Minor green ivy notes round out this fragrance and make it the perfect versatile floral.

Tropical Fruit - This is an incredible tropical aroma! It possesses the fantastic scent of fresh tropical fruit- including coconut, mango, pineapple, guava, and a hint of banana.

Tropical Fruit & Citrus - This is a fresh and clean tropical scent that features so many delectable fruit notes. These fruit notes include coconut, mango, pineapple, guava, a hint of banana, oranges, pink grapefruit, and a splash or two of lemon. You will LOVE this one!

Tropical Ocean Breeze - This bottle of oil is bursting with the incredible scent of a warm, tropical, beach breeze. You can even smell the fruit trees!

Vanilla Almond - This is one of the most simple, yet loved scents of all. Both women and men love the yummy combination of pure vanilla coupled with fresh sweet almonds.

Vanilla Spice - Pure vanilla cream is blended with a medley of wonderful warm spices. Cinnamon, clove, and nutmeg make this creamy and spicy scent just wonderful.

Water Lilies - I do not think that there has ever been a fresher floral! It is strong, but not overpowering. This watery floral can stand alone just beautifully and is an incredible blender. It is feminine and lovely!
---
---
Nice Orange scent. No spice at all though. Very disappointing.
Dec 23, 2016 by Jeanna Kaiser
Great fruity scent!!! I love it!!!!! Thanx!!!!❤️❤️❤️❤️❤️❤️❤️❤️❤️❤️❤️❤️❤️❤️❤️❤️❤️❤️❤️❤️❤️❤️❤️❤️❤️
Nov 25, 2015 by Patrick Long
Smells so wonderful...I will order again :-)
Nov 1, 2014 by Tara Welter
Heavenly scent, I will never waste my money on large bottles of scented fragrance again,this really last, he fragrance stays better Han any I have bought elsewhere, shipped in tact, and right on time as promised.
Aug 27, 2014 by Phyllis Thompson
---
More from this seller
---
Shipping & policies
Preparation takes 2-4 business days
Arrives from the United States
Estimated Shipping
► ALL PRODUCTS SHIP TO THE U.S.A. and U.S. territories in 2-7 days. Most products are made to order to ensure freshness. Please feel free to inquire about shipping times prior to placing your order.

► MOST PRODUCTS SHIP TO:

Guam
Puerto Rico
U.S. Virgin Islands
United States Minor Outlying Islands

► PERFUME OILS are available for international shipment to select countries at this time. All international shipments are insured and only shipped via first class surface mail. (US customers may purchase insurance for an additional fee.) If more than 3 perfume oils are ordered internationally, your order will arrive in multiple shipments. I do refund excess postal overpayments when necessary for combined shipping. The buyer IS responsible for all customs charges, any fees and all taxes charged by their country. Berrysweet Stuff is not in any way liable for items destroyed by customs, so please be aware of your country's import rules and regulations prior to ordering.

► As of October 2017, perfume oils will no longer be shipped to Canada. Canadian customs has rejected all of my shipments in recent weeks and they have become too strict. Perhaps in the future, their policies will change and if so, I will be happy to do business again in Canada.

► ECO-FRIENDLY PACKING MATERIALS: I use environmentally friendly materials to package all products. Napkins, paper towels and tissue paper are my favorite packing materials. I always reuse packing peanuts and bubble wrap for larger orders.


► Shipping overpayments will promptly be reimbursed making sure that you receive a combined shipping discount. The Etsy shopping carts generally work very well. However, once in a while a postal refund is necessary.


► HOT WEATHER ADVISORY FOR BUTTERS AND CREAMS: These products contain a large quantity of wonderful butters. Butters do soften in high temperatures. If your package has been sitting in a hot mail box all day long, please do not open your product until it has cooled down for an hour or so. (HINT: You can place the product in the refrigerator for 30 minutes to solidify the butters even faster! This will quickly and perfectly re-solidify the product. ENJOY!)

►WINTER WEATHER ADVISORY:
I try to ship as quickly as possible once your order is completed. Unfortunately, when I am snowed in, this may delay my ability to get to the post office to ship your order. I sincerely thank you for your patience!
---
Payments
Paypal and Credit Cards are accepted. Orders will be sent to the exact address provided on Paypal or Direct Checkout.
---
Returns & exchanges
I gladly accept cancellations
Request a cancellation within:
24 hours of purchase
I don't accept returns or exchanges
But please contact me if you have any problems with your order.
Additional return information
Due to the personal nature of bath and body products, Berrysweet Stuff purchases are not returnable. Replacements are offered when needed. Every customer is absolutely 100% guaranteed a fresh product. This is my promise to you.
---
Additional policies
For your convenience, additional quantities of most products are available. Special listings can easily be arranged for you to purchase exactly what you need. Just send a convo to Berrysweet Stuff.

► PRESERVATIVES: I ALWAYS include small amounts of cosmetic safe preservatives to my face scrubs, creams and lip butters to prevent contamination and bacteria. For me it is quite simple. I strive to bring products to you that are completely sanitary and fresh for continued use and enjoyment.

► Please keep allergies in mind when choosing products.

► PRODUCT INGREDIENTS LISTS can be found in my main webstore Berrysweetstff.com or by visiting the link below:

http://www.berrysweetstuff.com/justthefacts.html

► PRIVACY POLICY Berrysweet Stuff strongly believes that confidential information should remain confidential. Your personal information is only used for the purpose of filling your orders. Your personal information is never shared with any person or any company. Everything is used exclusively at Berrysweet Stuff. The customer's contact information is only used to contact the customer when necessary.

► To join my mailing list, please send a convo to me and write MAILING LIST as the subject. I will promptly add you to the list. Berrysweet Stuff never annoys customers with a ton of nuisance emails. Emails for sales and updates are only sent 2 - 6 times per calendar year, so do not worry about numerous, irritating messages.

Let's work together to make this a marvelous transaction! Communication is so important and there is no such thing as a silly question. Feel free to send me a convo or email me at any time with any questions or concerns.

THANKS SO MUCH!
Lori




PREMIUM PERFUME OIL QUICK LIST BELOW

An easy way to search my shop for that perfect scent. You may find something wonderful that you never thought of before for yourself. =) Just copy or type your scent of interest from the list below into SEARCH ITEMS.

Amber Musk
Apple Blossom
Apple Martini
Blackberry Sage
Blue Cornflowers
Blueberry Whipped Cream
Candy Apple
Carrot Cake
Cranberry Cream
Cranberry Orange Muffins
Cherry Almond
Cherry Blossom
Cherry Lemonade
Cherry Plumeria
Cherry & Rose
Cherry Sandalwood
Chocolate Covered Cherry
Christmas Breakfast
Christmas Tree
Cinnamon Cream
Citrus Mango
Coconut Milk & Peaches
Country Apple
Cranberry Cream
Cranberry Grapefruit
Cranberry Orange Muffins
Cranberry Plum
Daffodil
Frankincense & Myrrh
Freesia
Fresh Apricot
Fresh Bamboo
Fresh Violet
Fruity Rainbow Sherbet
Gardenia
Grape Soda
Hazelnut
Heather & Rose
Herbal Fresh
Hibiscus Flowers
Honeysuckle
Jasmine Flower
Jelly Doughnut
Lavender
Lavender Cream
Lavender Lemon
Lemon Coconut
Lemon Creme
Lemon Eucalyptus
Lemon Musk
Lilac
Lily of the Valley
Magnolia Blossoms
Mango Orange
Mango Peach
Marigold Blossoms
Orange Blossom
Orange Chocolate
Orange Tangerine
Orange Spice
Orange Whipped Cream
Patchouli Berry
Patchouli Citrus
Patchouli Cream
Patchouli Lavender
Patchouli Musk
Patchouli Rose
Peach Cream
Peach Lemonade
Peppermint Sugar
Pina Colada
Pink Carnation
Pink Peony
Pink Tulip
Plumeria
Pure Rose
Pure Rose and Lily
Purple Hyacinth
Red Clover Tea
Raspberry Honeysuckle
Raspberry Truffle
Ripe Raspberry
Red Apple
Rose Berry
Rose Jasmine
Rose Milk
Sandalwood Amber
Sandalwood Musk
Sandalwood Spice
Sandalwood Vanilla
Spring Orchids
Strawberries & Champagne
Strawberry Cheesecake
Strawberry Punch
Strawberry Rhubarb Pie
Strawberry Whipped Cream
Sugar Cookies
Sugar Plum
Sweet Pea
Tangerine Jasmine
Tiger Lily
Tropical Fruit
Tropical Ocean Breeze
Vanilla Almond
Vanilla Creme
Vanilla Musk
Vanilla Spice
Warm Orange Danish
Water Lily
Watermelon Taffy
White Chocolate Coconut
Wild Berries
Wild Iris
Wisteria
Yellow Sunflower
Yuzu