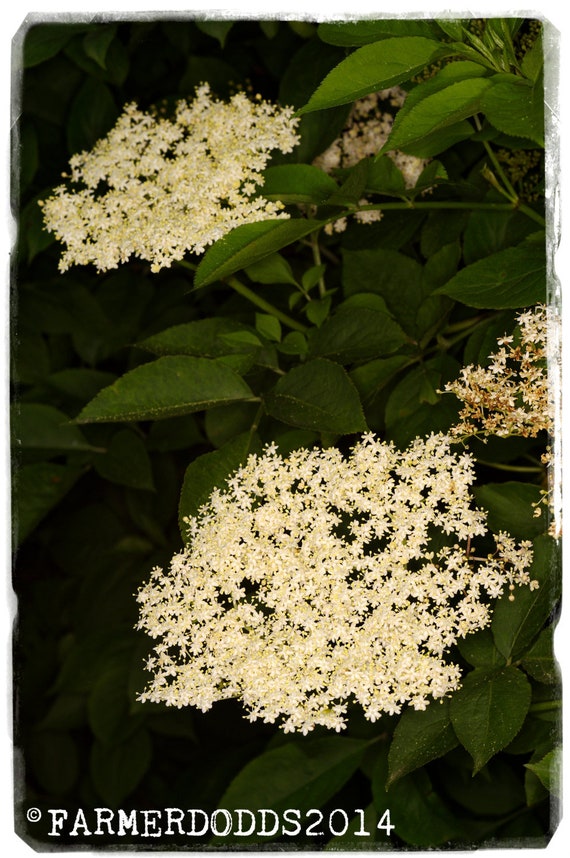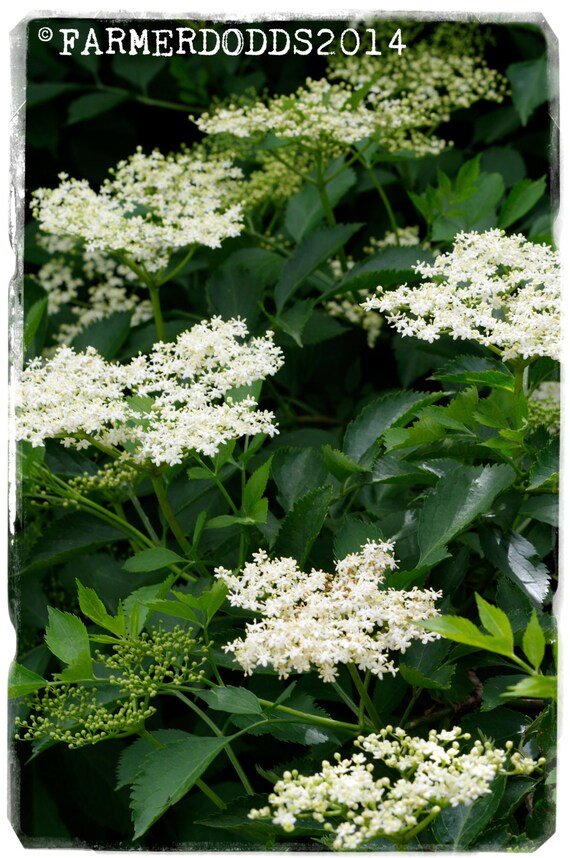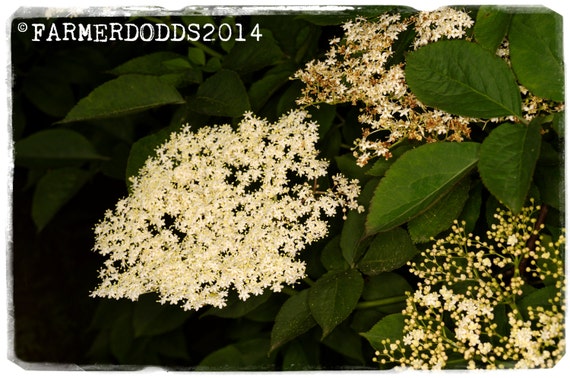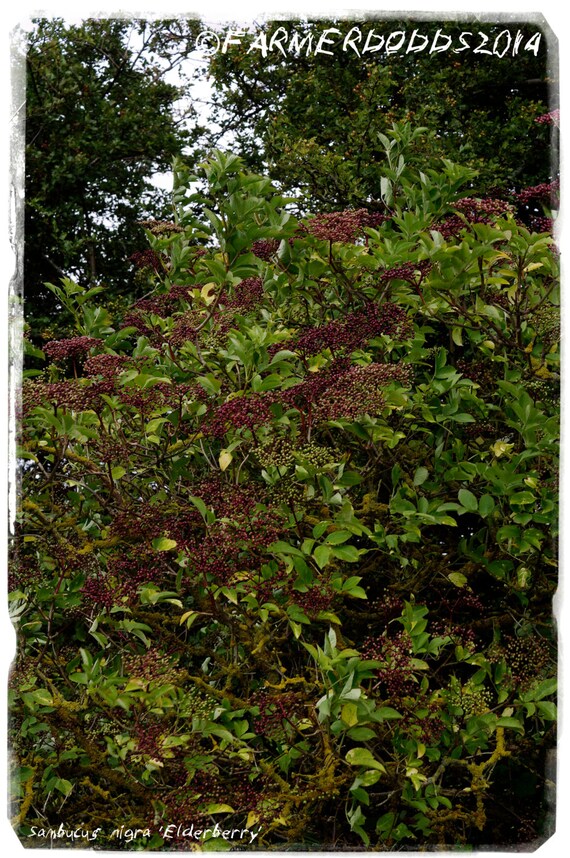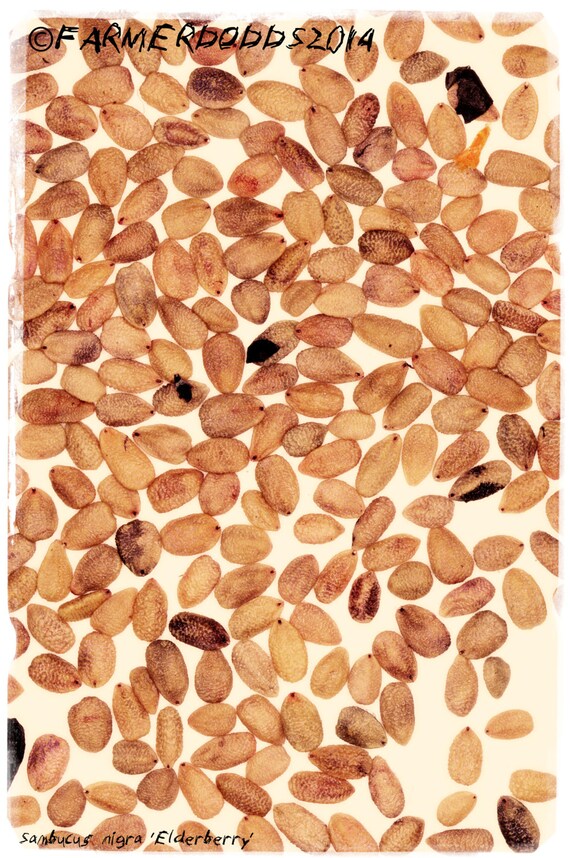 Preparation takes 1-3 business days
Arrives from United Kingdom
---
Features
Made in Durham, United Kingdom
---
Item details
SAMBUCUS NIGRA 'EUROPEAN ELDER'

[Ex. Co. Durham, England]

Caprifoliaceae: deciduous shrub or small tree to 10m, with spreading, outcurved main branches and corky bark. Grows in woodland, scrub and hedgerows, thriving best on nitrogen rich soils. The flowers are 5mm across, creamy white, with a heady scent; in flat-topped clusters, 10-20cm across, blooming from June-July. Blackish-purple berries, in clusters, the leaves are divided into 5-7 leaflets, they have an unpleasant smell. Europe, from Scandinavia south and east to North Africa and West Asia, and widespread and common across the UK.


USES:

The fruit can be used raw or cooked, the flavour of the raw fruit seems not acceptable to all tastes, though when cooked it makes delicious jams, preserves, pies and so forth. It can be used fresh or dried, the dried fruit being less bitter. The fruit can be used to add flavour and colour to preserves, jams, pies, sauces, chutneys etc., it is also often used to make wine. The flowers are crisp and somewhat juicy, they have an aromatic smell and flavour and are delicious raw as a refreshing snack on a summers day. The flowers are used to add a muscatel flavour to stewed fruits, jellies and jams (especially gooseberry jam), also they are often used to make a sparkling wine.

All parts of the elder can be used in medicine. Traditionally, the inner bark has been as a purgative and an emetic, while the leaves have been applied to bruises, sprains and headaches. Today it is primarily the blossoms and berries which are used in medicine. The blossoms make a delicious tea that has an anti-inflammatory effect on the sinuses, and also helps heyfever. The berries have potent anti-viral effects and stimulate the immune system, and are best taken as a hot decoction (optionally with honey and ginger).


GROWING INFORMATION:

Elderberry seeds have a deep dormancy within them, this requires a degree of patience to overcome and it is usually quite easy to get high levels of germination if the correct procedures are followed.
First prepare a free draining substrate into which the seeds are to be mixed, this can be a 50/50 mixture of compost and sharp sand, or perlite, vermiculite. The chosen substrate needs to be moist (but not wet), if you can squeeze water out of it with your hand it is too wet and your seeds may drown and die.

Mix the seeds into the substrate, making sure that there is enough volume of material to keep the seeds separated. Place the seed mixture into a clear plastic bag (freezer bags, especially zip-lock bags are very useful for this -provided a little gap is left in the seal for air exchange) If it is not a zip-lock type bag it needs to be loosely tied.

Write the date on the bag so that you know when the pre-treatment was started.

The seeds first require a period of warm pre-treatment and need to be kept in temperatures of 20°C for a period of at least 10 weeks - it is not critical if it lasts a week or two longer than this. During this time make sure that the pre-treatment medium does not dry out at any stage or it will be ineffective!
Next the seeds require a cold period to break the final part of the dormancy, this is easily achieved by placing the bag in the fridge at 4°C for at least 14 weeks (although it can take as many as 16 weeks for signs of germination to show). It is quite possible for the seeds to germinate in the bag at these temperatures when they are ready to do so, if they do, just remove them from the bag and carefully plant them up.

When the period of pre-treatment has finished, the seed should be ready to be planted. Small quantities can be sown in pots or seed trays filled with a good quality compost and cover them with a thin layer of compost no more than 1 cm deep. For larger quantities, it is easiest to sow the seeds in a well-prepared seedbed outdoors once the warm and cold pre-treatments have finished and wait for the seedlings to appear.

It has also been found that fluctuating pre-treatment temperatures can give the best germination results and I have myself had excellent results by keeping the mixed seeds in a cold shed through the winter for the cold stage of their pre-treatment and allowing the temperature to fluctuate naturally. Ungerminated seeds can have the whole warm and cold process repeated to enable more seeds to germinate.

Do not expose newly sown seeds to high temperatures (above 25°C). Keep the seedlings well-watered and weed free.

Growth in the first year is usually between 20-50 cm depending on the time of germination and cultural techniques and developing seedlings are usually trouble free. Allow them to grow for 1-2 years before planting them in a permanent position.

A very easily grown plant, it tolerates most soils and situations, preferring a moist rich loamy soil. Tolerates some shade but fruits better in a sunny position.



HARVESTED: 2017


APPROX. 100+ SEEDS


I have had to remove all listings of poisonous plants, which include the nightshade family, and monkshoods. All these plants and more are still available from my store:

https://kykeonplants.mysimplestore.com/

TERMS:

ORDERS MAY BE DELAYED TWO OR THREE DAYS DUE TO WORK COMMITMENTS, SO PLEASE BE PATIENT!

ORDERS MADE BETWEEN MARCH - MAY COULD BE DELAYED UP TO A WEEK. THIS IS A VERY BUSY TIME FOR ANYONE ONE IN THIS BUSINESS.

IF YOU ARE THE IMPATIENT TYPE PLEASE LOOK ELSEWHERE!

I LIVE IN THE UNITED KINGDOM NOT THE USA, SO ORDERS WILL TAKE 2-4 WEEKS.

Due to customs issues I do not ship to Brazil!

SHIPPING TO AUSTRALIA AND NEW ZEALAND ARE AT YOUR OWN RISK, I AM STOPPING THE REFUNDING OF LOST ITEMS TO THESE COUNTRIES!!!

IF YOU FAIL TO GERMINATE YOUR SEEDS PLEASE DON'T LEAVE BAD FEEDBACK, SEEDS ARE ALWAYS FRESH AND TESTED FOR VIABILITY BEFORE LISTING, SO I KNOW THAT THEY DO GERMINATE, IF YOU HAVE ANY PROBLEMS PLEASE JUST ASK!!!

PLEASE DO NOT LEAVE NEGATIVE FEEDBACK FOR SEEDS THAT HAVE BEEN LOST IN THE POST, THIS IS NOT MY FAULT AND COMPLETELY OUT OF MY CONTROL, SIMPLY LET ME KNOW AND I WILL HAPPILY RECTIFY THE PROBLEM!

THANK YOU FOR YOUR TIME.
---
---
Mar 15, 2016 by melissa mares
---
More from this seller
---
Shipping & policies
Preparation takes 1-3 business days
Arrives from United Kingdom
Estimated Shipping