Coriander Cilantro Essential Oil - Coriandrum sativum - 100% Pure Therapeutic Grade
(2)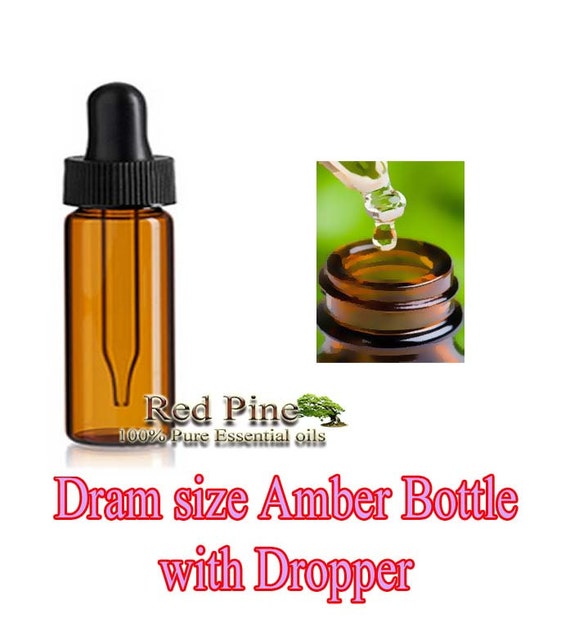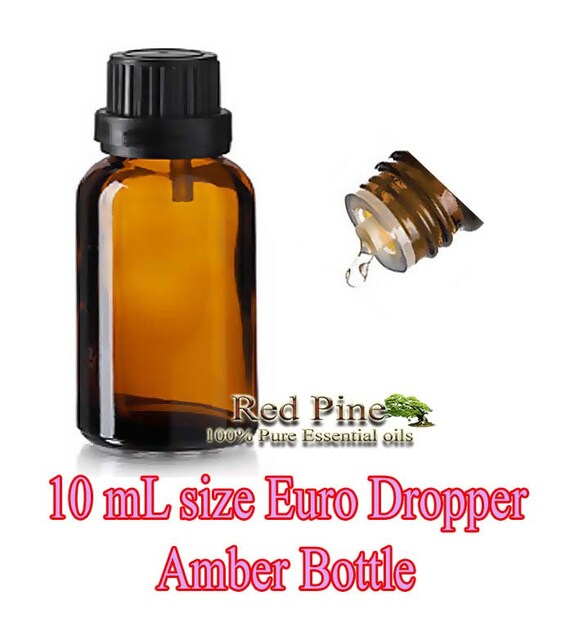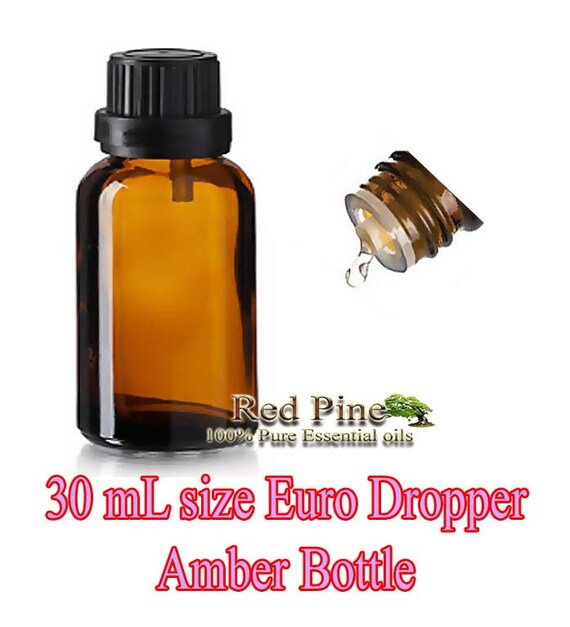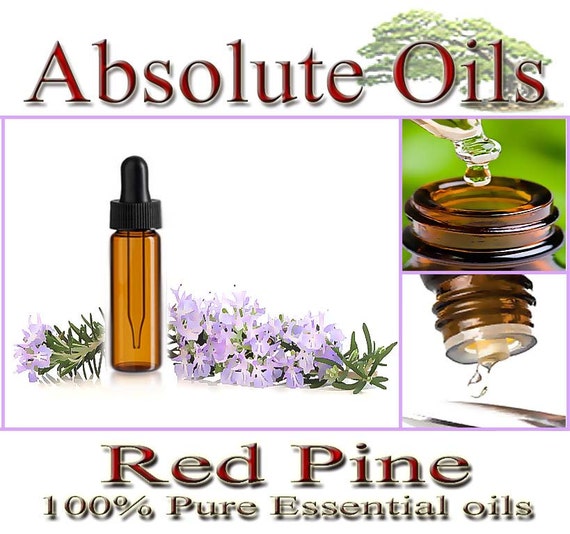 Preparation takes 1-2 business days
Arrives from the United States
---
Item details
Choose from different Sizes we currently have available (see below Size ==> Select a Size).


Coriander Essential Oil

Botanical Name: Coriandrum sativum Plant Part: Seeds Extraction Method: Steam Distilled Origin: India Color: Colorless to pale yellow clear liquid. Common Uses: The therapeutic properties of Coriander Essential Oil include being analgesic, aphrodisiac, antispasmodic, carminative, depurative, deodorant, digestive, carminative, fungicidal, revitalizing, stimulant and stomachic. Coriander Oil can be useful to refresh and awake the mind. It can be used for mental fatigue, migraine pain, tension and nervous weakness. This oil's warming effect is also helpful for alleviating pain such as rheumatism, arthritis and muscle spasms.

There are some indications that it can also be useful in combating colds and flu. Consistency: Thin Note: Middle Strength of Aroma: Medium Aromatic Scent: Coriander Oil has a sweet, spicy, slightly fruity, herbaceous warm smell. It has been claimed by some aromatherapists that the aroma improves if allowed to age.

Cautions: Avoid use during pregnancy.


========================================================
Red Pine, Essential Oil collection includes the following oils (Etsy Links provided)

Ajowan Essential Oil
https://www.etsystudio.com/listing/209700194/ajowan-essential-oil-trachyspermum?

Amyris Sandalwood Essential Oil
https://www.etsystudio.com/listing/209762333/amyris-sandalwood-essential-oil

Anise Essential Oil
https://www.etsystudio.com/listing/209762077/anise-essential-oil-pimpinella-anisum?

Basil, Sweet Essential Oil
https://www.etsystudio.com/listing/209785193/sweet-basil-essential-oil-ocimum?

Bay Leaf Essential Oil
https://www.etsystudio.com/listing/209785365/bay-leaf-essential-oil-laurus-nobillis?

Benzoin Essential Oil
https://www.etsystudio.com/listing/209785721/benzoin-essential-oil-styrax-benzoin-100?

Bergamot Essential Oil
https://www.etsystudio.com/listing/209776102/bergamot-essential-oil-citrus-bergamia?

Birch Tar Essential Oil
https://www.etsystudio.com/listing/209763077/birch-tar-essential-oil-betula-alba-100?

Birch Sweet Essential Oil
https://www.etsystudio.com/listing/209753514/birch-sweet-essential-oil-betula-lenta?

Cajeput Essential Oil
https://www.etsystudio.com/listing/209770179/cajeput-essential-oil-cajuput-melaleuca?

Calamus Root Essential Oil
https://www.etsystudio.com/listing/209770673/calamus-root-essential-oil-acorus?

Camphor Essential Oil
https://www.etsystudio.com/listing/209770979/camphor-essential-oil-cinnamomum?

Capsicum Essential Oil
https://www.etsystudio.com/listing/209771123/capsicum-essential-oil-capsicum-annum?

Caraway Essential Oil
https://www.etsystudio.com/listing/209761618/caraway-essential-oil-carum-carvi-100?

Cardamom Essential Oil
https://www.etsystudio.com/listing/209771789/cardamom-essential-oil-elettaria?

Carrot Seed Essential Oil
https://www.etsystudio.com/listing/209771909/carrot-seed-essential-oil-daucus-carota?

Cedarwood Essential Oil
https://www.etsystudio.com/listing/209762068/cedarwood-essential-oil-cedrus-deodara?

Celery Seed Essential Oil
https://www.etsystudio.com/listing/209770047/celery-seed-essential-oil-apium?

Chamomile Blue Essential Oil
https://www.etsystudio.com/listing/209772259/chamomile-blue-essential-oil-german?

Chamomile (Roman ) Essential Oil
https://www.etsystudio.com/listing/209762578/roman-chamomile-essential-oil-arthemis?

Cinnamon Bark Essential Oil
https://www.etsystudio.com/listing/209762750/cinnamon-bark-essential-oil-cinnamomum?

Cinnamon (leaf) - Cassia Essential Oil
https://www.etsystudio.com/listing/209772873/cinnamon-leaf-cassia-essential-oil?

Citronella Essential Oil
https://www.etsystudio.com/listing/209763102/citronella-essential-oil-cymbopogon?

Clary Sage Essential Oil
https://www.etsystudio.com/listing/209773195/clary-sage-essential-oil-salvia-sclarea?

Clove Bud Essential Oil
https://www.etsystudio.com/listing/209773373/clove-bud-essential-oil-eugenia?

Clove Leaf Essential Oil
https://www.etsystudio.com/listing/209773508/clove-leaf-essential-oil-szygium?

Clove Pennyroyal Essential Oil
https://www.etsystudio.com/listing/209773350/clove-pennyroyal-essential-oil-mentha?

Coffee Essential Oil
https://www.etsystudio.com/listing/209783761/coffee-essential-oil-coffea-arabica-100?

Copaiba Balsam Essential Oil
https://www.etsystudio.com/listing/209773820/copaiba-balsam-essential-oil-copaifera?

Coriander Cilantro Essential Oil
https://www.etsystudio.com/listing/209784111/coriander-cilantro-essential-oil?

Cypress Tree Essential Oil
https://www.etsystudio.com/listing/209774186/cypress-tree-essential-oil-cupressus?

Eucalyptus Essential Oil
https://www.etsystudio.com/listing/209769373/eucalyptus-essential-oil-eucalyptus?

Eucalyptus 80/82 Essential Oil
https://www.etsystudio.com/listing/209759528/eucalyptus-8082-essential-oil-eucalyptus?

Eucalyptus 80/85 Essential Oil
https://www.etsystudio.com/listing/209759676/eucalyptus-8085-essential-oil-eucalyptus?

Eucalyptus Lemon Essential Oil
https://www.etsystudio.com/listing/209759866/lemon-eucalyptus-essential-oil?

Evening Primrose Essential Oil
https://www.etsystudio.com/listing/209759136/evening-primrose-essential-oil-oenothera?

Fir Needle Essential Oil
https://www.etsystudio.com/listing/209754970/fir-needle-essential-oil-abies-balsamea?

Frankincense Essential Oil
https://www.etsystudio.com/listing/209769031/frankincense-essential-oil-boswellia?

Ginger Grass Essential Oil
https://www.etsystudio.com/listing/209786373/ginger-grass-essential-oil-cymbopogon?

Ginger Root Essential Oil
https://www.etsystudio.com/listing/209764703/ginger-root-essential-oil-zingiber?

Grapefruit Pink Essential Oil
https://www.etsystudio.com/listing/209764321/grapefruit-pink-essential-oil-citrus?

Grapefruit White Essential Oil
https://www.etsystudio.com/listing/209764131/grapefruit-white-essential-oil-citrus?

Hyssop Essential Oil
https://www.etsystudio.com/listing/209787171/hyssop-essential-oil-hyssopus?

Jasmine Grandiflorum Essential Oil
https://www.etsystudio.com/listing/209776460/jasmine-grandiflorum-essential-oil?

Jasmine Sambac Essential Oil
https://www.etsystudio.com/listing/209776678/jasmine-sambac-essential-oil-jasminum?

Lavandin Essential Oil
https://www.etsystudio.com/listing/209789009/lavandin-essential-oil-french-lavender?

Lavender 40/42 Essential Oil
https://www.etsystudio.com/listing/209779184/lavender-4042-essential-oil-lavandula?

Lavender French Essential Oil
https://www.etsystudio.com/listing/209789173/lavender-french-essential-oil-lavandula?

Lavender Moldova Essential Oil
https://www.etsystudio.com/listing/209778654/lavender-moldova-essential-oil-lavandula?

Lavender Population Essential Oil
https://www.etsystudio.com/listing/209778470/lavender-population-essential-oil?

Lavender Spanish Essential Oil
https://www.etsystudio.com/listing/209788403/lavender-spanish-essential-oil-lavandula?

Lavender Spike Essential Oil
https://www.etsystudio.com/listing/209777876/lavender-spike-essential-oil-lavandula

Lemon 5X Essential Oil
https://www.etsystudio.com/listing/209787877/lemon-5x-essential-oil-citrus-limonum?

Lemongrass Essential Oil
https://www.etsystudio.com/listing/209777528/lemongrass-essential-oil-cymbopogon?

Lime Essential Oil
https://www.etsystudio.com/listing/209787557/lime-essential-oil-citrus-aurantifolia?

Litsea Cubeba, May Chang Essential Oil
https://www.etsystudio.com/listing/209777238/may-chang-essential-oil-litsea-cubeba?

Mandarin Essential Oil
https://www.etsystudio.com/listing/209790405/mandarin-essential-oil-citrus-reticulata?

Marjoram Sweet Essential Oil
https://www.etsystudio.com/listing/209780130/marjoram-sweet-essential-oil-origanum?

Myrrh Essential Oil
https://www.etsystudio.com/listing/209789665/myrrh-essential-oil-commiphora-myrrha?

Niaouli Essential Oil
https://www.etsystudio.com/listing/209790605/niaouli-essential-oil-melaleuca?

Nutmeg Essential Oil
https://www.etsystudio.com/listing/209780846/nutmeg-essential-oil-myristica-fragrans?

Orange 5x Essential Oil
https://www.etsystudio.com/listing/209781014/orange-5x-essential-oil-citrus-sinenis?

Orange 10x Essential Oil
https://www.etsystudio.com/listing/209781366/orange-10x-essential-oil-citrus-sinenis?

Orange Blood Essential Oil
https://www.etsystudio.com/listing/209781224/orange-blood-essential-oil-blood-orange?

Palmarosa Essential Oil
https://www.etsystudio.com/listing/209792251/palmarosa-essential-oil-cymbopogon?

Patchouli Essential Oil
https://www.etsystudio.com/listing/209792385/patchouli-essential-oil-pogostemon?

Peppermint (Japan) Essential Oil
https://www.etsystudio.com/listing/209782900/peppermint-japan-essential-oil-mentha?

Peru Balsam Essential Oil
https://www.etsystudio.com/listing/209784459/peru-balsam-essential-oil-myroxylon?

Petitgrain Essential Oil
https://www.etsystudio.com/listing/209781930/petitgrain-essential-oil-citrus?

Pine Black Essential Oil
https://www.etsystudio.com/listing/209791889/pine-black-essential-oil-pinus-nigra-100?

Pine Scotch Essential Oil
https://www.etsystudio.com/listing/209791687/pine-scotch-essential-oil-pinus?

Ravensara Essential Oil
https://www.etsystudio.com/listing/209783642/ravensara-essential-oil-ravensara?

Rose Bulgarian Essential Oil
https://www.etsystudio.com/listing/209794211/rose-bulgarian-essential-oil-rosa?

Rose Geranium Essential Oil
https://www.etsystudio.com/listing/209783476/rose-geranium-essential-oil-pelargonium?

Rose Moroc Essential Oil
https://www.etsystudio.com/listing/209793433/rose-moroc-essential-oil-rosa-damascene?

Rosemary Essential Oil
https://www.etsystudio.com/listing/209793175/rosemary-essential-oil-rosmarinum?

Rosewood Essential Oil
https://www.etsystudio.com/listing/209783858/rosewood-essential-oil-aniba-roseodora?

Sandalwood Essential Oil
https://www.etsystudio.com/listing/209795467/sandalwood-essential-oil-santalum-album?

Spearmint Essential Oil
https://www.etsystudio.com/listing/209785136/spearmint-essential-oil-mentha-spicata?

Spikenard Essential Oil
https://www.etsystudio.com/listing/209794589/spikenard-essential-oil-nardostachys?

Spruce Hemlock Essential Oil
https://www.etsystudio.com/listing/209794341/spruce-hemlock-essential-oil-tsuga?

Sweet Fennel Essential Oil
https://www.etsystudio.com/listing/209768827/sweet-fennel-essential-oil-foeniculum?

Tangerine Essential Oil
https://www.etsystudio.com/listing/209786384/tangerine-essential-oil-citrus?

Tea Tree Essential Oil
https://www.etsystudio.com/listing/209786214/tea-tree-essential-oil-melaleuca?

Thyme Red Essential Oil
https://www.etsystudio.com/listing/209795799/thyme-red-essential-oil-thymus-vulgaris?

Thyme White Essential Oil
https://www.etsystudio.com/listing/209785970/thyme-white-essential-oil-thymus-zygis?

Turmeric Root Essential Oil
https://www.etsystudio.com/listing/209786508/turmeric-root-essential-oil-curcuma

Vanilla 10x Essential Oil
https://www.etsystudio.com/listing/209797091/vanilla-10x-essential-oil-vanilla?

Vetiver Essential Oil
https://www.etsystudio.com/listing/209797287/vetiver-essential-oil-vetiveria?

Wintergreen Essential Oil
https://www.etsystudio.com/listing/209796923/wintergreen-essential-oil-gaulthjeria?

Ylang Ylang I Essential Oil
https://www.etsystudio.com/listing/209796765/ylang-ylang-i-essential-oil-canaga?



All PURE, No Fillers, 100% Therapeutic Grade. Almost All of Our Essential Oils come in Convenient dropper bottles or Euro Dropper Bottles, except for the 4 oz (and some viscous/thick Oils).

IMPORTANT: All of our products are for external use only.

Disclaimer: This information is for educational purposes only, it is not intended to treat, cure, prevent or, diagnose any disease or condition. Nor is it intended to prescribe in any way. This information is for educational purposes only and may not be complete, nor may its data be accurate. As with all essential oils, never use them undiluted. Do not take internally unless working with a qualified and expert practitioner. Keep away from children. If applying an essential oil to your skin always perform a small patch test to an insensitive part of the body (after you have properly diluted the oil in an appropriate carrier.


Red Pine, Essential Oil collection includes the following oils-

Ajowan, Amyris Sandalwood, Anise, Basil, Bay Leaf, Benzoin, Bergamot, Birch, Birch Tar, Blood Orange, Cajeput, Calamus Root, Camphor, Capsicum, Caraway, Cardamom, Carrot, Cassia, Cedarwood, Celery Seed, Chamomile Blue (German), Chamomile (Roman), Cinnamon Bark, Cinnamon Leaf, Citronella, Clary Sage, Clove Bud, Clove Leaf, Clove Pennyroyal, Coffee, Copaiba Balsam, Coriander Cilantro, Cypress, Eucalyptus, Eucalyptus 80/82, Eucalyptus 80/85, Eucalyptus Lemon, Evening Primrose, Fennel Sweet, Fir Needle, Frankincense, French Lavender, Geranium, Ginger, Ginger Grass, Grapefruit Pink, Grapefruit White, Hyssop, Jasmine Grandiflorum, Jasmine Sambac, Lavender 40/42, Lavender French, Lavender Moldova, Lavender Population, Lavender Spanish, Lavender Spike, Lemon, Lemon 5X, Lemon Eucalyptus, Lemongrass, Lime, Litsea, Mandarin, Marjoram Sweet, Myrrh, Niaouli, Nutmeg, Orange 5X, Orange 10X, Orange Blood, Palmarosa, Patchouli, Penny Royal, Peppermint, Peru Balsam, Petitgrain, Pine Black, Pine Scotch, Ravensara, Rose (Bulgarian), Rose Absolute (Moroccan), Rose Geranium, Rosemary, Rosewood, Sandalwood, Spearmint, Spikenard, Spruce Hemlock, Sweet Fennel, Sweet Marjoram, Sweet Orange, Tangerine, Tea Tree, Thyme Red, Thymre White, Turmeric Root, Vanilla 10X, Vetiver, Wintergreen, and Ylang Ylang
---
---
Item arrived on time. I'm satisfied.
Jun 4, 2017 by annisia123
I have been using this for my skin and hair since I read it's good for both. I had just a couple drops to my moisturizer or my shampoo to help improve the health of both. It has a milder smell then I would have expected and it mixes well with the scent of my shampoo. I will be ordering this again.
Jul 17, 2015 by susandvisions
---
More from this seller
---
Shipping & policies
Preparation takes 1-2 business days
Arrives from the United States
Estimated Shipping