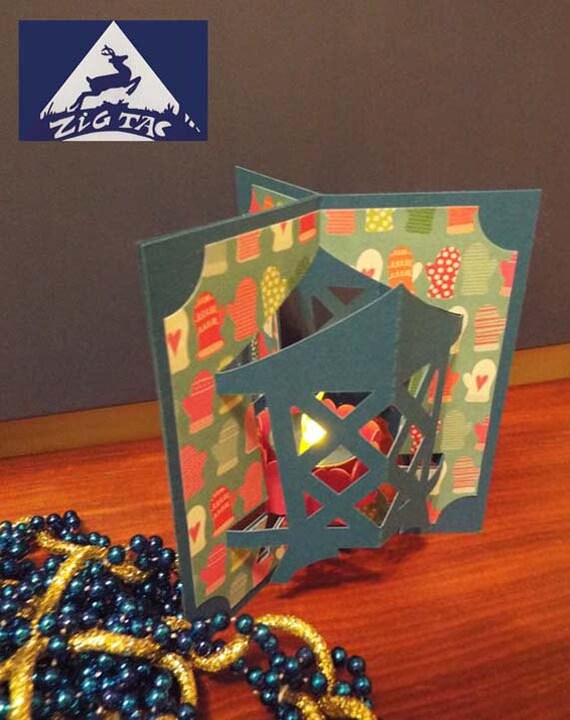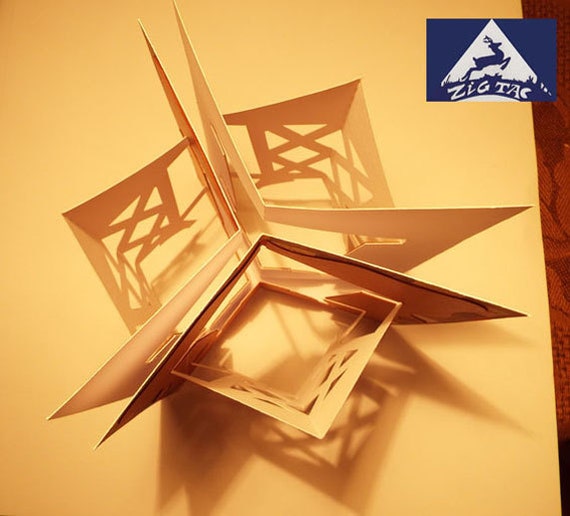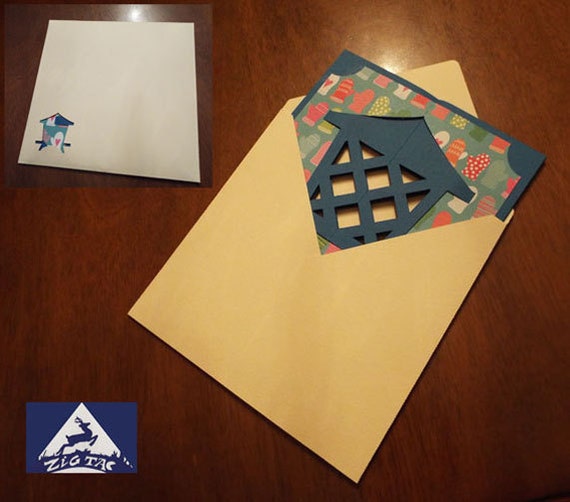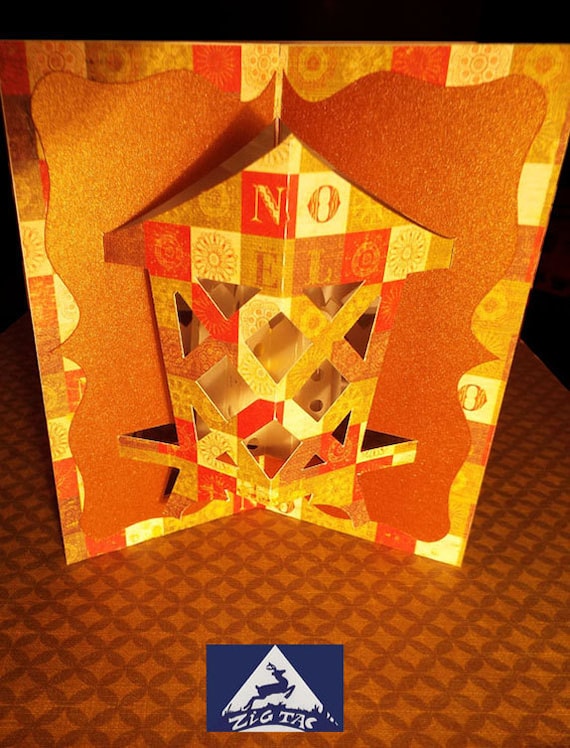 ---
Features
---
Item details
This charming lantern will be a nice accent every time you need an extra touch. Imagine it in white perlescent paper for a ceremony, in green for Saint Patrick's Day or in orange for Hallooween….
It will look good on your table in the Holyday Season, or on a consolle table in your entrance to welcome your guests or under the tree with the gifts in the sweetest night of the year.
It is a lantern made by three pages all cut easily in a single cardboard leaf 12X12 inches (30x30 cm circa). We thought to embellish it with different sets of decors and an envelope to transform it in a small present and , why not , a Christmas card to send. The lantern folded measures 14x14 centimeters and opens up to circa 14by14by14(height) centimeters to contain one led tea light.
The led tea light has its place in the center of the lantern, using a "shot"glass improves stability, but if you like better an only paper lantern we created a "glass" in cardboard and drafting paper to screen and soften the light of the led.
The procedure to build it is quite easy, but a little of ability will be necessary in the folding and gluing .
Full infos and a photo of the finished objet come along with the cutting file in both SVG and studio versions. And you can visit our blog for further suggestions and ideas: www.zigtac.blogspot.com
This is not a fisical item but a digital product. For this reason the refund option is not available. The file and the finished product is for personal use only and cannot be shared, copied, reproduced by any mean , modified or resold.
Please share your creations and credit Zigtac. Enjoy.
Copyright www.zigtac.blogspot.com.