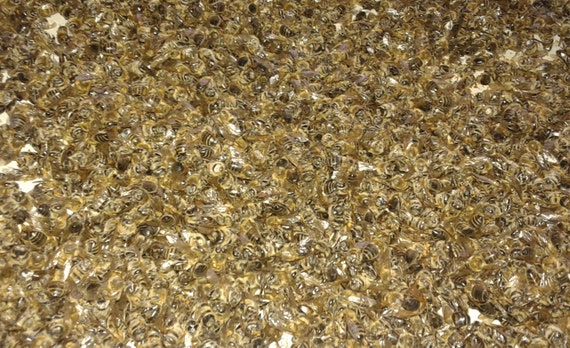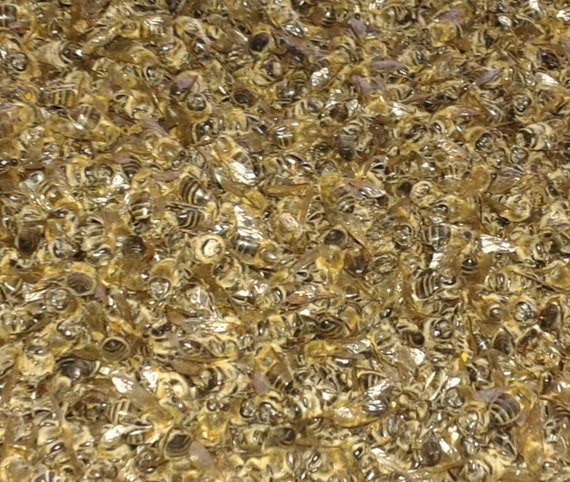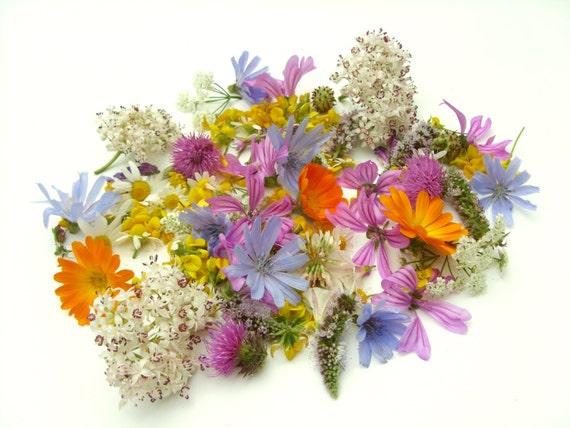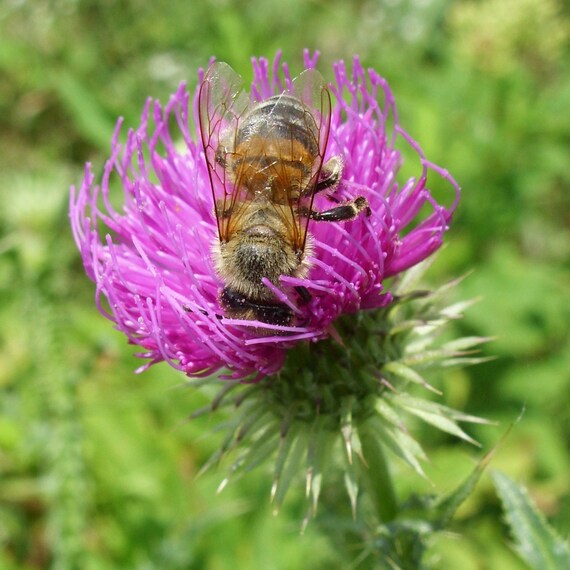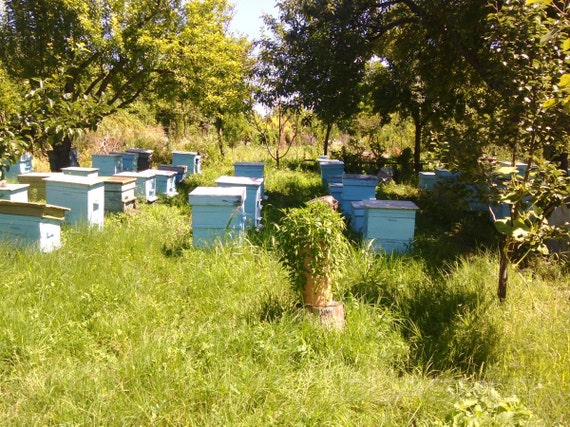 Preparation takes 1-3 business days
---
Features
---
Item details
1/3 oz = 10 Gr 100% Organic dried dead body bees APISTOTALE bee venom podmore propolis honey pollen beeswax royal jelly

Organic Dry Dried dead bees. Clean.
Size: 1/3 oz -10 gr

Bee podmore bees have died as a result of physiological aging, hunger, cold, lack of water and air, mechanical factors, after release of the sting.

Application:
Podmore is used in apitherapy (treatment with bee products) api-cosmetics, spa procedures, api-dietology and api-culinary.

The most valuable feature of the bee podmore is to increase immunity. With good immunity the organism can cope with any disease quickly and efficiently.

The complex of these biologically active substances that make up the body of bees is called apistotale.

Biological aspects of bee podmore is impossible to list in a few lines because of its unique composition. Apitherapy is a type of bio-medical practice.

Ingredients:
chitosan, chitin coated, chitin, heparin, heparinoid, glucosamine, melanin, acetic acid, honey, bee bread perga (nectar and pollen in the initial stage of fermentation), propolis, bee pollen, royal jelly, apilarnil (drone bee larvae), bee venom, beeswax, melanin, oil (Omega 3 - 6-9, Q10), proteins, carbohydrates, essential amino acids, polypeptides, flavonoids, proteins, enzymes, hormones, vitamins, dietary fibers, lactobacilli, peptides (adolapin, melittin, MCD-peptide, apamin and protease inhibitors), sterine, polyunsaturated fatty acids, hemolymph, etc.

Frequently used forms:
decoctions, infusions, extracts of alcohol, liniments, salves, steamed, mead composition, fried, ash from burnt bees or powder form.

1. Alcoholic extract - alcohol tincture:

1 tablespoon of podmore grinded powder pour in 200 ml. 40% alcohol (vodka) and allowed to stand for 2-3 weeks in a sealed opaque glass container in a dark place. During the first week mixture shake (5-10 min) every day, and then over 2-3 days. Filter through two layers of gauze.

10-20 г. podmore is grind and pour in 100 gr. 70% alcohol. This infusion stays for 10-12 days. Daily shaken for 10 min.

2. The aqueous extract - potion:
2 tablespoons of podmore is poured in 500 ml of cold water. Leave on the stove to boil in a closed enameled vessel and simmer for 2 hours, then strain. A decoction can be stored in a refrigerator 2 weeks and more, but preferably be used within 3 days.

3. Infusions of 100 gr. podmore - compress for mastitis, varicose veins, thrombophlebitis, migraine and others.

4. Tea - in geriatric events, headache, migraine, cancer, immunodeficiency.

5. Lotion - ointment:
Use for sore muscles and joints, vascular disease of the lower limbs, migraine, thyrotoxicosis, neurological diseases.
3-4 tablespoons crushed dust bee podmore is mixed with hot vegetable oil (better olive oil) or flaxseed oil. Store in a dark glass bottle in the refrigerator. Be rubbed in pain (was preheated).

6. Powder:
Podmore is dried and is finely ground. The resulting powder was put into an airtight container and refrigerate. The powder is added to all types of food by one pinch 1-2 times a day.

7. Fried bodies of bees (whole or without head, wings and stride)
Effective in myopia, skin diseases, decreased well-being.
1 tsp podmore fresh bees fry in 50 ml. vegetable oil (olive oil) for 5-6 min. The mixture was cooled and comminuted. Take 1 tsp before eating. Can be mixed with milk. It is applied for 1-2 months. The course of treatment can be repeated after 2-3 months.

8. Oil extract - 3 tablespoons powdered bees were mixed with olive oil.

9. Combinations of apiculture products, mumiyo, herbs, fruit and vegetable juices, cocktails, stimulating and refreshing drinks, chewing gum and ect.

Here are some recipes:
- To purify your organism and enhancing your immune system, take as many drops of tincture alcohol as your age. Have to mix in a little water and split into two doses, morning and evening, immediately after a meal. Course of treatment - 1 month. You can repeat it every six months.
- 3 tablespoons powdered bees were mixed with olive oil. It is applied externally for joint and muscle pain, migraine and thyrotoxicosis.
- 1 tablespoon grinded bees to powder pour in 200 ml. brandy. Take 1 tablespoon before meal for problems with vision, hearing and memory.
- healing combinations of bee podmore with other bee products:
№1 dust of bees with honey "Bouquet" in ratio: 1:10 (colds, respiratory infections, spastic bronchitis, etc.)
№2 powder of bees with powder of propolis in ratio of 1:1 (ulcers of the stomach and duodenum, bronchial asthma, ect.) take 2 g. per serving.
№3 dust of bees with pollen in a ratio: 1:10 (spring fatigue, hypovitaminosis, in sports, physical and mental strain) + energizing and refreshing drinks of apiculture products.
№4 dust of bees with propolis and pollen in the ratio 1:1:10 (skin problems, hair loss, onychomycosis and ect.) To 10 g. per serving.
№5 dust of bees with propolis, pollen and honey in the ratio 1:1:10:100 (hypotrophy in children, convalescence, decline in immunity, diseases of the heart and blood, atherosclerosis, trauma, premature aging and ect.) To 20 g. per serving.

Recommendations:
Before you begin taking podmore is desirable to clear their bowels with enemas. In extreme cases, instead enema can drink tea for detoxification.
5-7 days before treatment should be limited (or off completely) the use of meat, especially fried and greasy, milk, sugar and bakery products.
People aged over 40 years not only can, but it is advisable to adopt these products twice a year, to strengthen the organism and for prevention.
The healing properties of podmore is increasing in combination with other bee products or fruit and vegetable juices, nuts, herbs and essential oils.

Important:
Bees products do not cause side effects and almost no contraindications for their application. However, they must be adopted in accordance with the amounts of medical standards.
For people allergic to bee products this product is contraindicated. Please make sure that you have NOT an allergy to any bee product, because the podmore consists of all components of beekeeping.
People who take medicines should consult with doctor before taking podmore. Discontinuation of medicaments should be made mandatory after consulting a doctor.
Podmore is therapeutic and prophylactic tool, but not a panacea. It is a powerful component of the healing process and should not be isolated from the common therapeutic practice. A healthy diet will enable the apitherapy to provide fast and effective results.
Apitherapy is compatible with conventional therapy.
---
---

May 20, 2018 by Thera Webb

Apr 12, 2016 by Haley Kraczek

Exactly what I was looking for!

May 5, 2015 by Beverly Harris
---
More from this seller
---
Shipping & policies
Preparation takes 1-3 business days
Estimated Shipping