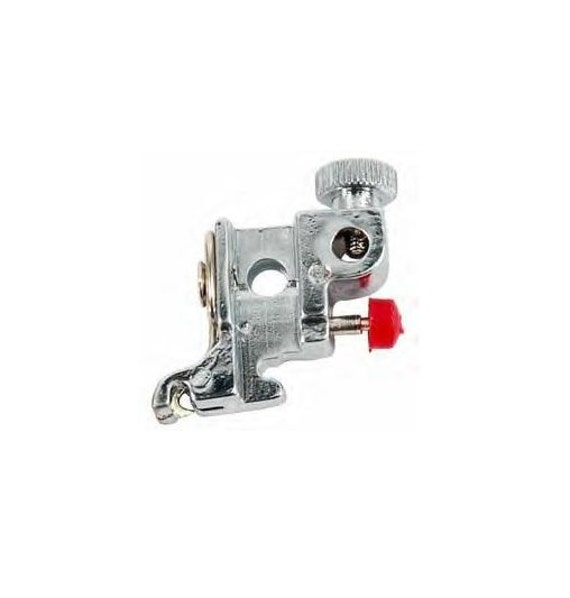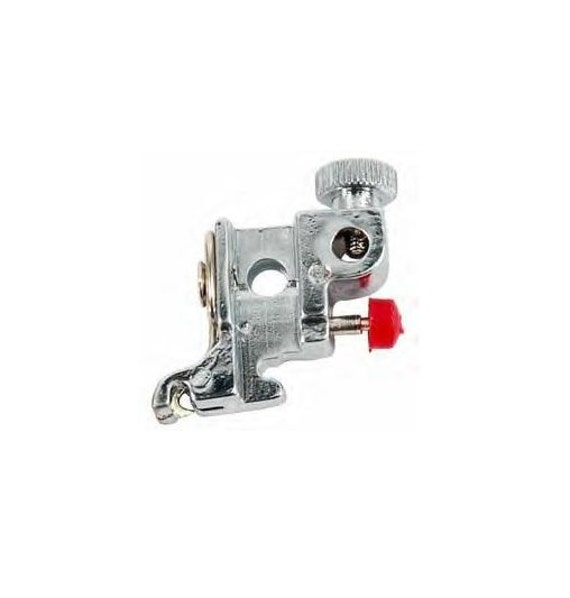 Preparation takes 1-2 business days
Arrives from the United States
---
Item details
Product Description
.....................................................................................


Button Release Shank

Shank fits all low shank models and allows you to then attach the snap on type feet to your machine.


Fits the following models of Brother.
BB370, BC1000, BM3600, BX2925PRW, CS5055PRW, CS6600, CE1100PRW, CE4000, CE5500PRW,
CE5000, CE5000PRW, CE5500TM, CE7070, CE7070PRW, CE8080, CE8080PRW, CP6500, CPS5258,
CP7500, CS80, CS100T, HE120, CS6000, CS6000i, CS6000T, CS8060, CS8072, CS8100, CS8150,
CX155, VQ2400, CS8200, CS8800, CS8800PRW, Duetta 4500D, 4750D, NV4500D, DreamWeaver XE VM6200D,
DreamWeaver VE2200, VQ3000, DreamCreator XE VM5100, Designio DZ2400, DZ2750, Designio DZ3000,
ES2000, EX660, HC1850, HE240, HS401, HS2000, HS2500, HS3000, EMS8005, CX155LA, Innov-is 500D,
1500D, NV955, Innov-is 40e, 80, 85e, 350SE, Innov-is NX570Q, NX800, 900D, Innov-is 1000, 1200,
1250D, Innov-is 2000, NX2000, 5000, Innov-is 2500D, 2800D, 4000D, Innov-is 9000, EMS8005, NV V3,
LB6770PRW, LB6800, LB6800PRW, LB6800THRD, LM700, LS590, LS1520, LS1717, LS2000, LS2020,
LS2125, LS2125i, LS2350, LS2720, LS2725, LS2820, LS2920, LX2375, LX2500, LX2763, LX3125, LX3125E,
LX3125, LS1217, NV350SE, JX2517, NX200, NX250, NX400, NX400Q, NX450, NX450Q, NX600, NX650Q,
NX800, NX2000, NV350, NV500D, NV955, NV1000, NV1200, NV1500D, NV2500D, NV4000D, PE400D,
PC420PRW, PC6000, PC210, PC210PRW, PC420, PC660LA, PC2800, PC3000, PX150, PS2200, PX100, VX1010,
PC6500, PC8200, PC8500D, Pacesetter PS21, PS1000, PS2300, PS2500, PS3700, PX200, PX300, QC1000,
RXR1300, Quattro 6000D, 2 6700D, 3 6750D, RS15, RS25, RS35, VX4040, Simplicity SB170, SB530T,
Simplicity SB700T, SB7500, Simplicity SB3129, SB4138, SC6600, SC9500, SE270D, SE350, SE400, SE425,
SE3800D, SM2700, SQ9000, SQ9050, SQ9185, VM6200D, VQ2400, VX780, VX520, VX540, VX560, VX620, VX760, VX808,
VX920, VX640, VX660, VX707, VX710, VX780, VX790, VX800, VX807, VX809, VX810, VX880, VX890, VX940,
VX950, VX970, VX980, VX1020, VX1100, VX1120, VX1125, VX1500, XL1781, VX1140, VX1200, VX1435, XL703,
XL711, XL781, XL791, XL851, XL1351, XL1561, XL2006i, XL2010, VX710, XL2025, XL2600, XL3022, XL3100,
XL3510, XL4020, XL4060, XL5020, XL5031, XL5070, XL5232, XL5600, XL6060, XM2701, XL2015, XL2021,
XL2022, XL2030, XL2230, XL2500, XL2600i, XL2610, XL3010, XL3025, XL3027, XL3030, XL3200, XL3500,
XL3500T, XL3750, XL3800, XL4010, XL4030, XL4040, XL4050, XL5010, XL5011, XL5012, XL5021, XL5022,
XL5030, XL5032, XL5050, XL5060, XL5100, XL5130, XL5200, XL5300, XL5340, XL5500, XL5700, XL6040,
XL6050, XL6452, XL6552, XL6562, XM3700, XR23, XR29, XR31, XR33, XR46, XR1300, XR7700, XR34, XR35,
XR37, XR40, XR46C, XR52C, XR53, XR65T, XR1355, XR4040, XR6060, XR9000, XR9500, XR9500PRW,
268, 320, 360, 441, 451, 461, 651, 661, 681, 741, 751, 761, 845, 1241, 7029, ULT2001, ULT2002D,
ULT2003D, 1681, 6700D, 6750D, 6770
---
---
Exactly what I ordered, and arrived super quick! Great seller - excellent communication!
Dec 9, 2015 by Audrey
---
More from this seller
---
Shipping & policies
Preparation takes 1-2 business days
Arrives from the United States
Estimated Shipping
I ship all US orders by way of USPS First Class Mail and Priority Mail with tracking and delivery confirmation.

International packages are shipped by way of USPS first class mail. Tracking will be put on international packages, but some countries do not offer tracking once they have received it.
---
Payments
You may pay for your order with Visa, Master Card, American Express, Discover or Etsy Gift Card. You may also pay with PayPal.

No Sales tax is ever charged.

You may cancel your order if it hasn't shipped or return any item ordered for full refund or exchange within 30 days.
---
Returns & exchanges
Any item ordered from me may be returned for full refund within 30 days of receiving it.