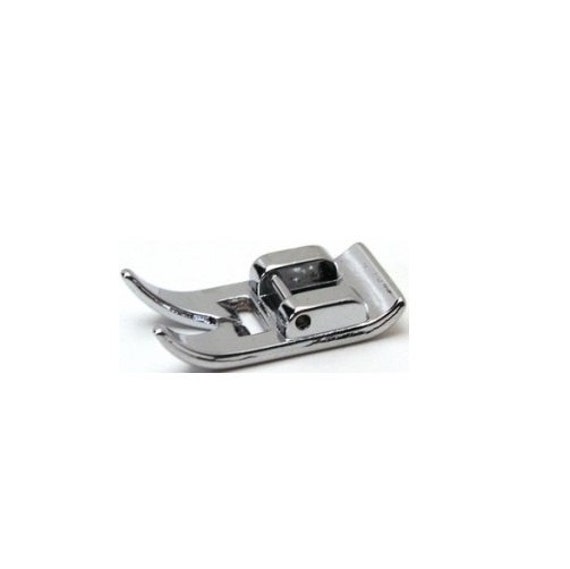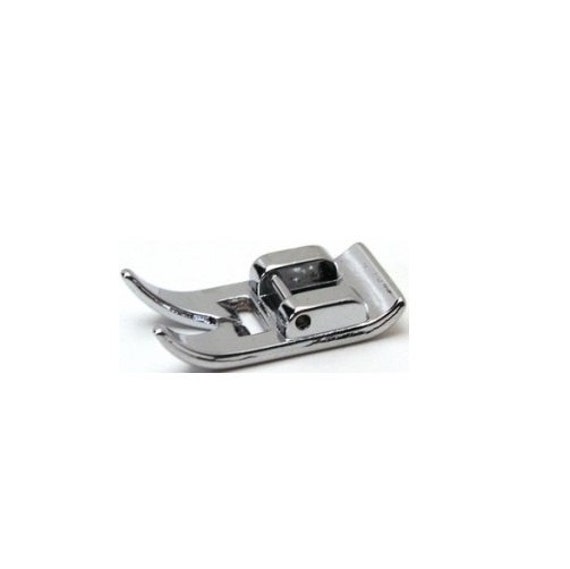 Preparation takes 1-2 business days
Arrives from the United States
---
Item details
Product Description
.....................................................................................


All Purpose Metal Zig Zag Foot

Use this foot for just about anything. The foot has a super smooth underside and is designed for everyday type sewing. Can be used with any of your machine's stitches.

Fits the following models of Janome.TB12, TB30, 100, JA104, JA105, JA106, 106, HF106, 107, HF107, 108, L108, 110, L110, MO200, 222A, 128, 200, 318, 320, 324, 344, L344, 352, L352, 353, L353, 360, 372, L372, 373, L373, 380, 381, 392, L392, 393, L393, 405, 415, 419S, 423S, 436, 444, 446, 500, 502, DX502, 509, 521, 525, 525S, 525LE, 530, 531, 532, 534, 535, 540, 541, 542, 543, 544, 545, 552, 556, 574, 592, 605, 608, 609, 609NH, 611, 618, 619, 620, 621, 622, 623, 624, 625, 625E, 625FA, 626, 628, 630, 631, 632, 639, 640, 641, 642, 650, S650, 651, 652, 653, 655, 659, 656, 656A, 656B, 657, 657A, 660, 661, 662, 663, 670, 670R, 672, 680, 681, 681D, 684, 692, 693, 710, 712, 712T, JP720, 750, S-750, JP760, 763, 772, FA772, 791, 791FA, 792, 793, 795FA, 802, 803, 808, 808A, 844, 900, 910, 920, 921, S-950, 980, 990, 1003, JS1003, 1004, JS1004, JF1004, 1008, JS1008, JS1008LE, 1012, JF1012, HF1012, 1014, JF1014, 1017, 1018, DC1018, JF1018, JF1018S, 1022, JF1022, DC1050, 1050, 1117S, 13512, 1406, 1408, 1410, 14412, 1502, JA1502, JA1504, 1506, JA1506, 1508, JA1508, 1510, JA1510, 1512, JA1512, 1518, JA1518, 1560, 1570, 1580, 1585, 15312, 15822, 1612, LR1612, 1616, LR1616, LR1618, 1622, LR1622, 1714, 1780, 1803, JD1803, 1804, 1806, JD1806, 1808, 1810, 1812, JD1812, 1814, JD1814, JD1816, 1818, JD1818, RX1818, 1822, JD1822, RX1822, 18750, 1504, 1618, 1722, JD1810, 1816, 1918, SR2000, 2003, 2003P, 2007, DC2007LE, 2008, HT2008, ASQ2009, 2010, DC2010, DC2013, 2014, NH2014, SD2014, 2015, S2015, DX2015, SS2015, 2018, 2018S, SW2018E, 2022, DX2022, SL2022, 2030, DX2030, 2030DC, 2039, 2039SN, 2040, 2041LX, 2041NX, 2041S, 2041SX, 2049LX, 2049NX, SR2100, 2118S, 2122, 2139S, 2139N, 2149SX, 2160, 2160DC, CE2200, 2200XT, 2206, 2212, 2222, 2250, QS2250, 2860, DC2007LE, DC2007LE, DC2010, DC2011, DC2012, DC2014, 2022, HF2022, 2041, DC2050, DC2160, HF3000, 3015, S-3015, MS-3015, DC3018, 3022, HF3022, 3023, ML3023, DC3050, 3123, HF3125, 3128, 3160, DC3160QDC, DC4030PR, DS3500, 4014, ME4014, 4018, ME4018, DC4030, 4045, 4045LX, 4045NX, HF4045LX, 4048, 4052LX, 4119, 4123, ME4123, 4120QC, 4612, 4623, 4623LE, DE5124, 4612TM, 4612LE, 4618, 4618LE, DC5100, DE5018, DE5024, HF5024, 6019, 6019QC, 6125, 6125QC, 6260, 6260QC, 7061NX, 7306, 7312, 7318, 7325, 3125, 2141S, 7360, 7330, HF8077, 8048, 8080, Jem Gold 2, 3, LXE, Jem Gold 639, 660, 661, Jem Silver 662, Jem Platinum 720, 760, Memory Craft 2400, 3000, 3500, 4000, 4400,4900QC, 4018, 4023, 4800, 4800QC, 5001, 5002, 5500, 6300, 6300P, 6000, 7000, 7500, 8000, 9000, 5200, MC3000, MC2400, MC3500, MC4000, MC4018, MC4023, MC4400, MC4800, MC4800QC, MC4900QC, MC5001, MC6500P, MC5002, MC5200, MC5500, MC6000, MC6300P, 6500P, MC7000, MC7500, MC8000, MC8200, MC9000, MC10000, MC10001, MC11000
---
---
Great product, shipped very quickly. Shop very communicative when I had to suddenly change my address.
Mar 14, 2016 by jessikacarney
Perfect! This fit my machine. It got here very fast.
May 31, 2015 by texaschick0926
---
More from this seller
---
Shipping & policies
Preparation takes 1-2 business days
Arrives from the United States
Estimated Shipping
I ship all US orders by way of USPS First Class Mail and Priority Mail with tracking and delivery confirmation.

International packages are shipped by way of USPS first class mail. Tracking will be put on international packages, but some countries do not offer tracking once they have received it.
---
Payments
You may pay for your order with Visa, Master Card, American Express, Discover or Etsy Gift Card. You may also pay with PayPal.

No Sales tax is ever charged.

You may cancel your order if it hasn't shipped or return any item ordered for full refund or exchange within 30 days.
---
Returns & exchanges
Any item ordered from me may be returned for full refund within 30 days of receiving it.