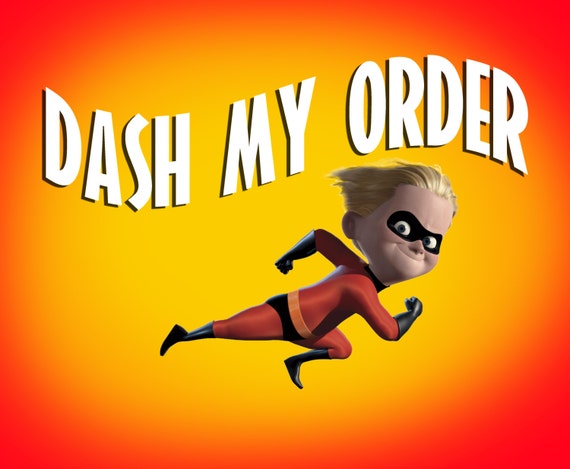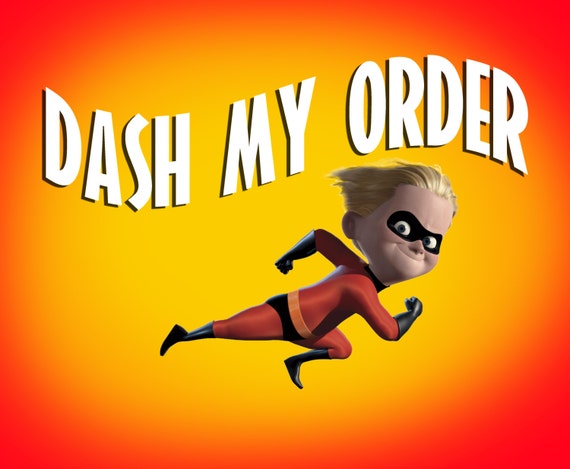 Arrives from the United States
---
Features
Made in Kissimmee, Florida
---
Item details
★★THIS IS NOT A PHYSICAL ITEM AND MUST BE PURCHASED WITH A LISTING WITHIN MY SHOP★★

THIS IS AN ADDITIONAL FEE YOU MUST PURCHASE THIS LISTING ALONG WITH THE ORDER YOU WISH TO RUSH! If purchases two or more items, Please specify which order you wish to rush, if you would like to process all orders you must purchase this listing with each order.

●FRONT OF THE LINE●
This will put your order in front of all orders I have.This will only guarantee that your order will be the first to be worked on, it does not guarantee that it will be completed in any set days unless previously discussed with me via Etsy message. Purchasing this can however cut off a week or more to your wait.

●2 OR 3 DAY GUARANTEED CHARACTER PURCHASES●
This is for the gift procrastinators ;)
Since I work a full time job and have a multiple shops I sell from, this will ensure that you can get your drawings completed in a time frame that you need! To get your characters in this time frame you must be diligent on checking your Etsy messages to approve or make notes on your compositional sketch otherwise it will be delayed and no refund will be given. It would also be wise to contact me before making a 2-3 day purchase so that I may send you a detailed message of requirements so that you can get the most out of your personalized Simpsons portrait.


I keep a close eye on all orders coming in and once I see this listing marked as 'sold', I'll immediately finalize your order(s) you have on your project. Often times I am very busy with custom artwork, from here or my other shops I run. It can take up to 48 hours. Please put in your note to seller section "DASH MY ORDER!!!"
To help you order stand out.

★NORMAL SHOP HOURS: Monday-Saturday 1am-1pm EST excluding holidays
★ CLOSED SUNDAY -Unless you have purchased a 2-3 Day listing

I have an open door so please feel free to write me anytime to settle any questions you may have!
---
---
Very quick, perfect results
Feb 23, 2016 by ktfuller555
Perfect for when you find the perfect gift for someone, very last minute. Well worth the price.
Feb 12, 2016 by Cristina
Dec 25, 2015 by lsteig61787
---
Shipping & policies
Arrives from the United States
Estimated Shipping
► EMAILING YOUR PERSONALIZED JPG & PDF FILES ◄
After placing your order, the digital files will be sent to you via Etsy messages typically within 24 business hours after order placement, but usually within a few hours after I've received ALL customization (UNLESS the store is experiencing a high volume of orders, it's the weekend or holiday - store is closed on Sundays).

On the occasion I 'email' you files from my outlook account and don't receive a bounced email on my end letting me know that the file(s) did not transmit successfully, I will consider the order 'sent'. Please be sure to check your spam/junk folder for my email(s) as my clients have found them there from time to time. Creative Chameleon Art is not responsible for email providers experiencing technical issues in receiving my emails as they are a completely different vendor and often times have glitches when they upgrade features to their services.)

► PHYSICAL ITEMS ◄
All physical items (paintings, drawings,jewelry boxes or any custom physical orders) are completed in the order they are received UNLESS you have purchased the Dash My Order Listing. For MOST projects they are processed and completed within 2 days. All physical pieces of art are sent out with an authentic letter stating the artists name and signature. Reselling or creating duplicates of any artwork purchased from Creative Chameleon Art is unauthorized and is considered theft. Please respect the artist and their work!


► DASH (RUSH) ORDERS ◄
In a time crunch? By purchasing from a DASH MY ORDER listing, your order will jump to the front of the line of existing orders and will be processed 12 hours or less for invitations (usually within a few hours) after receiving all of the party info/photo (unless it's a weekend [store closed on Sundays] or holidays). or 2-7 days for physical artwork depending on the size and detail of the item. Life gets ahead of you and I would love to help make it a little easier.

Because all files are digital, you can print as many copies as you'd like from home or a photo lab. (No printed materials will be mailed to you.) The only items that will be mailed are the paintings, jewelry boxes and drawings (excluding any digital drawings).

If you don't have Adobe Reader to open the PDF files, you can download it free at www.adobe.com.
---
Payments
► PAYMENTS ◄
All payments are processed via Etsy's shopping cart. Sorry, PayPal is not accepted.

► ORDER CONFIRMATION ◄
You will receive an automatic confirmation of your order from Etsy sent to the email address you have linked to your Etsy account. No other order confirmations will be sent to you as the time frame is advertised in each of the listing(s) and your order can be viewed by clicking on 'Purchases' in your Etsy account.

Please feel free to message or email me if you have any questions regarding your order and the status!THANK YOU.
---
Returns & exchanges
If there is a problem with your order, please let me know immediately and I will make my best effort to resolve the issue.

► REFUNDS & MODIFICATIONS TO ORDER ◄
Due to the nature of my art and the design work involved, NO REFUNDS will be issued once an order has been placed. Orders are typically being worked on from the minute they come in and orders may not be cancelled, or personalization changed, once work begins.

► INSTANT DOWNLOAD LISTINGS - FILES ◄
Like all digital stores, due to the automatic delivery of the digital files being sent to your Etsy account for printing, refunds and exchanges can obviously not be provided for instant download items. Buyer is responsible for reading the product details carefully before purchasing and if you have any queries please contact me BEFORE purchasing. THANK YOU.

► PHYSICAL CUSTOM ARTWORK ◄
Please be aware that once your order has been processed no refund will be made, By purchasing a custom order you are stating that you have clearly read all of my polices and are aware that I can not start a project and simply refund it once it has begun. Also be aware that custom work does take time, and if you are not satisfied with the speed of the project you may purchase the rush order to push your order to top priority section.

► CANCEL ORDER - OFFENDING PERSON◄
I reserve the right to refuse or cancel any orders to those who are not respectful and have demonstrated antagonistic, tumultuous or impolite behavior at any point during the process. I have found in the past that it's difficult to work with people I find offending. So it's now a part of my policy that orders will not be processed for those individuals I find that aren't a good fit/match. It's important to me that it's a pleasant process for all involved. :) Orders will be cancelled if you are a competitor or have received suspicious emails that I deem fraudulent in any way. Once an order has been cancelled it cannot be reinstated.

► DUPLICATE ORDERS ◄
Due to the nature of the items sold in the store, and copyright privileges, only one invitation design may be purchased. If two or more have been purchased, you will be asked to choose 'one' design and the remaining designs will be fully refunded. No exception.

Purchaser agrees to these terms at point of purchase and has read this policy fully prior to purchasing.

If you have any concerns or issues with your order, please email me directly in Etsy ONLY.
---
Additional policies
ORDERS and MESSAGES received after business hours (3pm-7pm EST Monday-Saturday) will be processed the next business day, unless it's the weekend, holiday, or the store is really busy. Sundays are for family and orders will be processed the following day.

NORMAL SHOP HOURS: Monday-Saturday 3pm-7pm EST excluding holidays

Weekends: Occasionally (family time & school work)
Holidays: Family time (although you may see me working)

► PLEASE NOTE ◄
I work full time 40+ hour work weeks and also attend school online full time, my Etsy store is 3rd on my list of priorities (unlike some Etsy sellers where it is their full time income). I may not reply to messages as immediate as other artists however once an item is custom order is purchased I get it completed within a timely matter and only send out my best work.

► HOLIDAY CUSTOM ORDER REQUESTS ◄
The holidays are typically my busiest time, please be aware that in order to ensure your orders will be completed and arrive before the holiday you need to purchase a month ahead of time at the very least. Any orders that need to be processed in a short period of time will be subject to additional cost, or will not be rushed.

►ORDER TIME FRAME:
DIGITAL INVITATIONS/DRAWINGS:You will receive your order via Etsy messaging typically within 24 BUSINESS hours (UNLESS the store is experiencing a high volume of orders or it's the weekend/holiday) AFTER all customization has been received. But, in many cases, I can get to orders within a few hours after order placement. Keep in mind that some days out of the week are much busier than others, and this may also create a delay.

PHYSICAL ITEMS: Once purchased your order will immediately be processed (unless it is after hours or on a day the shop is closed) MOST pieces of art can be completed within 5 days, a maximum of 5 weeks for certain projects unless noted by me at the time of request.

The 24 BUSINESS hour time frame is NOT a guarantee due to the variables listed above. Please make sure you submit all party info, sizing and photos as the time frame starts AFTER all customization has been received, not order placement.

IF YOU NEED YOUR ORDER IN A HURRY, please purchase the Dash My Order Listing:
https://www.etsy.com/listing/223000637/dash-rush-my-order?ref=shop_home_active_1


MESSAGES: Please note that I do not answer questions on Sundays. That time is reserved for my family and doing school work. Also please note that sometimes it does take me 1-2 business days to answer questions during the week due to working full time at Disney and my school work. I am super busy during the day working and do not have the time to respond unless I am on break. So please be patient and know I have not forgotten to answer, but am busy working, editing and creating orders, etc. I always do my best to answer as soon as possible. THANK YOU.

VACATION MODE: I may put my Shop on vacation mode for a couple/few days during a time when the volume of orders is higher than normal, like during the summer as there are so many summer birthdays and at the end of the year during the holidays. Putting my store on vacation mode gives me the time needed to slow down the activity in the store and apply it towards filling existing orders at a more manageable pace to ensure you receive your order timely. At this time, you may receive an automatic e-mail from me, but I am still actively working on orders at my computer and will see and respond to your message as soon as possible.

When I go on a personal Family Vacation, orders will have been completed by the time I close the shop and leave town and will try and keep up with emails and revisions while on the road. So please proof read all files within five days of receiving them, so that I can get corrections done before I leave. Sometimes people receive files and do not look at them right away and may not have heard that I've planned a vacation, or am on vacation. Those that are in contact with me, I let know that I will be going before I shut the shoe down. So please proof read all printables as soon as you can.

---------------------------------------------------------------------------------------------------------------

► CUSTOM ORDERS & SPECIAL REQUESTS ◄
My shop is based around my customers, everything in my shop can be altered and catered to you! If you don't see anything on my shop but want something done, PLEASE ASK. Trust me, if I can not perform a requested task I will let you know, however I am a very versatile artist and have become very accustomed to multitasking.You're only limited by your own imagination with my shop!



Special requests to existing listings in the store MUST be made PRIOR to purchase as not all requests can be granted. ALL custom work must be discussed before making any purchase.
---------------------------------------------------------------------------------------------------------------

Creative Chameleon Art DOES NOT PRINT
any of the items found in the store. All printables are sold and sent digitally as JPG or PDF files to print from at home or a photo lab.

---------------------------------------------------------------------------------------------------------------

► REVISIONS POLICY - INVITATIONS ◄
Invitations come with one free round of revisions when viewing the proof. This includes minor text edits and/or adding another photo if the first one

► MAKE SURE YOU ORDER THE RIGHT SIZE & DESIGN ◄
Keep in mind that if you are having your invitation printed at a photo lab, it's much cheaper to print the 4x6 size. I recommend checking out printing policies and pricing prior to ordering. If the size of your invitation is not specified in your order notes at the time of purchase, a 5x7 will be sent to you. No exception.


► REVISIONS POLICY - CUSTOM ARTWORK◄
Custom artwork will be discussed between the customer and shop artist. Once the price and image have been approved by both parties and the item has been purchased a basic outline of the work will be completed and sent the the customer via Etsy Message or Email. Once the outline of the work is approved by the customer the painting or detail process will begin and there will be no revisions allowed beyond this point. If you wish to revise your artwork in any way you MUST specify it at the time that the basic outline is sent to you otherwise you forfeit your revision rights and the project will continue in the direction shown.