ARTISTIC DRESS CUTTING and Making Learn To Design Stunning Costumes 77 Pgs Printable or Read on Your iPad or Tablet
(3)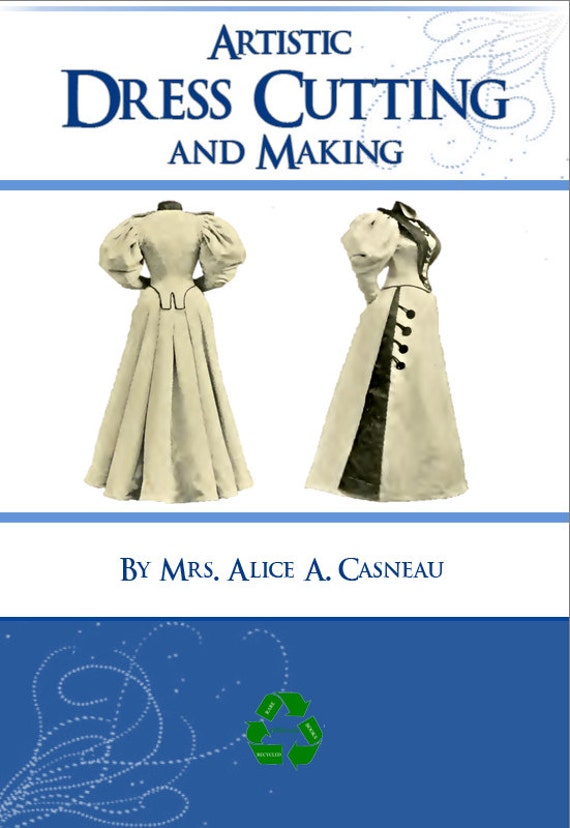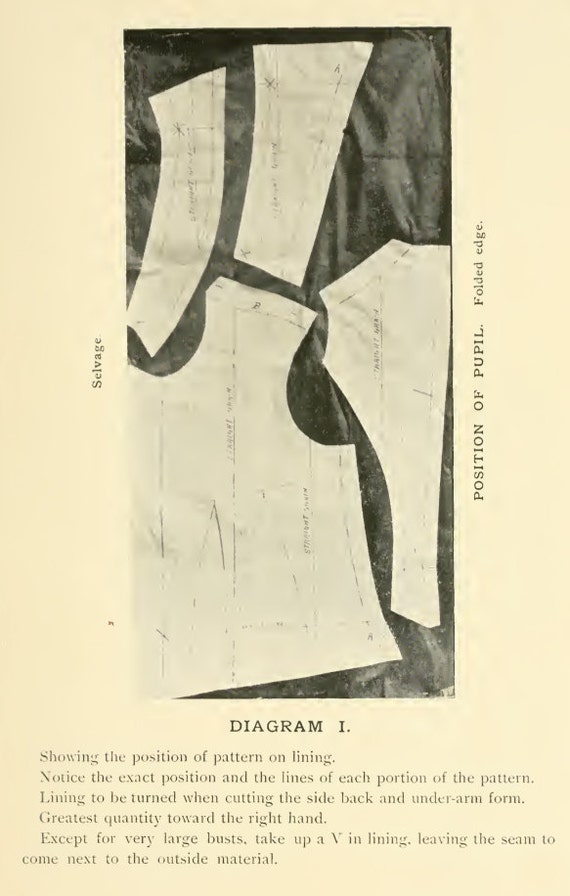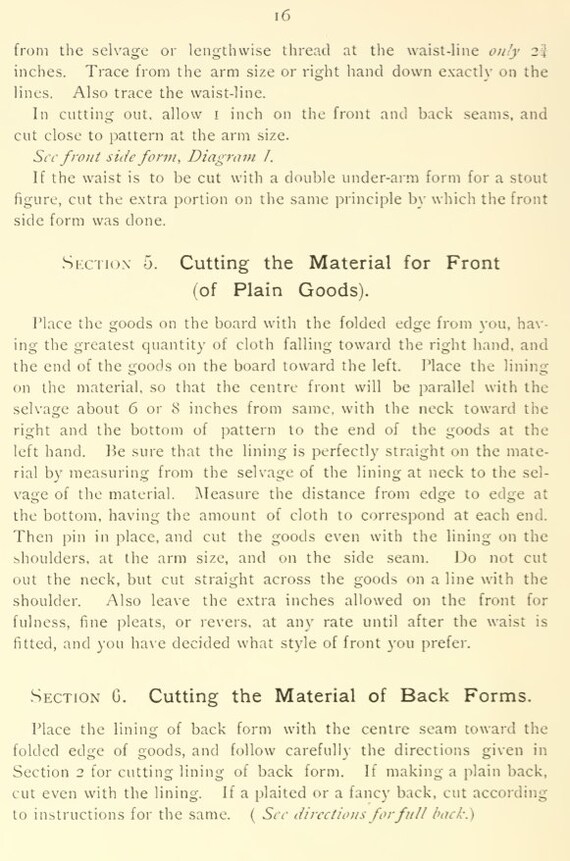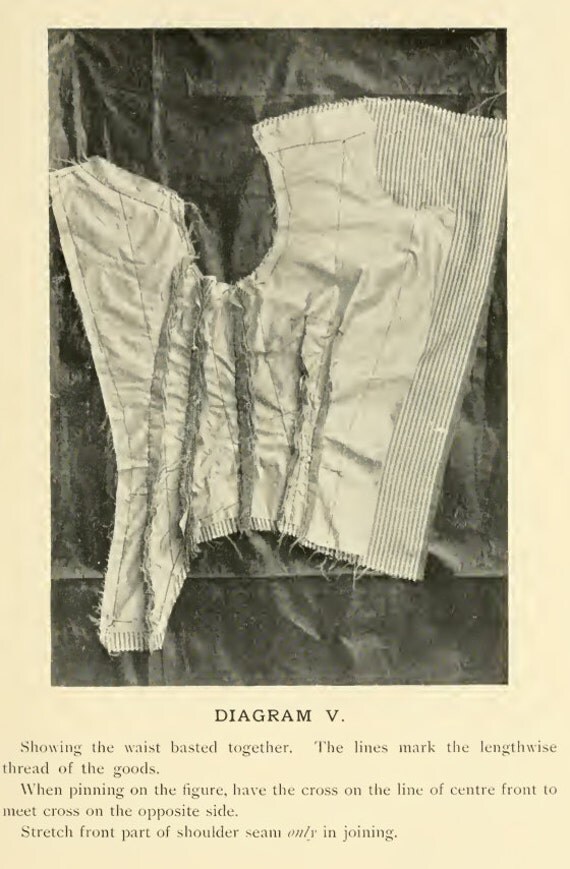 ---
Features
---
Item details
Only $3.99 ~ PDF Book ~ Instant Digital Download.

Download direct to your iPad, tablet or computer for reading or printing.

ARTISTIC DRESS CUTTING and MAKING

An illustrated Tutorial on How To Cut and Make Victorian Dresses

By Mrs. ALICE A. CASNEAU

A valuable reference resource for anyone interested in recreating authentic Victorian period clothing for theatre, costume parties or someone who wants to study the dressmaking methods and fashion trends of the Victorian era.

If you have any interest in Dress Designing or Period Costumes
then this is a good handbook to have in your collection.

The original edition of this Rare Handbook was printed in 1895

****====================================================****

This book is also available in one of our 5 x Book Discount Collection Sets for $9.99 Here:

Victorian Dress Pattern Books Collection #2

https://www.etsystudio.com/listing/239367243/new-collection-of-5-x-rare-victorian

****====================================================****

My Personal 100% Guarantee To You

If you Buy this Book and after reading it,

You feel that You did not get Your Money's worth from it,

Message me and I will cancel your purchase and Refund Your Money.

And You Can Keep The Book as My Personal Gift To You.

****====================================================****

INDEX.

Introduction
Purchasing Goods
Articles REquiRED for a Dress
Directions for Taking Measures

Chapter I. Cutting the Waist and Sleeve Lining
Diagram 1
Diagram II
Summary

Chapter II. Basting
Diagram III
Diagram IV
Summary

Chapter III. Flitting the Waist and Sleeve
Diagram V
Diagram VI
Summary
Diagram VII

Chapter IV. Pressing, Binding, etc
Diagram VIII
Summary
Diagram IX
Diagram X
Notes on Finishing
Diagram XI

Chapter V. The Skirt
Diagram XII
Diagram XIII
Diagram XIV
Summary
Diagram XV
Practical Suggestions
Practical Suggestions to Young Dressmakers
Shopping Done
Custom Order Measures
Author's Advertisement



INTRODUCTION.

My apology for this addition to the already long list of instructions
for dress cutting and making is a sincere desire to present a
guide for pupils and young dressmakers which shall contain a moderate
list of directions, all of which are practical working rules.

Suggestions are given as to the most suitable style of gowns for
various figures, cloth to be preferred, and so on ; but no attempt is
made to describe fashion. That would be extreme folly, considering
the fact that styles change every month ; but it is always essential
to know how to make a good fitting waist, how to make and hang a
skirt properly, and also how to finish off well.

The rules for these points in dressmaking are standard ones ; for
it matters not how often fashion changes and whether the effect to
be desired is loose, concealing the figure, or the waist is snugly
fitted. The principle of dress-cutting is always the same; namely, a
perfectly fitted and boned lining.

Besides, there are ladies who can wear none other but a plain
fitted waist, with perhaps a little pointed trimmings in the form of
revers or a narrow vest.

To the woman of moderate means and to the young dressmaker
this book is invaluable. It is sure to satisfy a long-felt want of
women in general, and especially those who do their sewing at home
or women who anticipate learning the trade as means of gaining a
livelihood.

The directions are carefully written, with a view to being readily
understood by the pupil. It is positively. a year's instruction condensed,
yet so fully explained that any person with the inclination
to learn, and having ideas of how a dress should look, can, by following
the directions given, become an artist in this line. My experience
in teaching has been that knowing a system or chart does not
necessarily make one a dressmaker; and even if a pupil has a natural
aptitude, and has acquired a fitness for the work by sewing in a
first-class establishment, nothing helps her so much as responsibility,—
to know that on her work and to her judgment and taste as to
the selection of trimmings, blending of shades, and style of gown
which is best suited to the person who is to wear it, depends the approval
or the disapproval of the patron, and, 1 may add, her friends.

For you know a gown must please a great number of people besides
the wearer, to give the dressmaker any credit or the owner satisfaction.

I would advise every pupil to learn a good system, but do not let
your instruction end here ; for in these days dressmaking is truly
artistic, and the woman who would be mistress of the trade must
study, plan, and be painstaking from the time the customer gives
her order until the dress is finished and sent home.

Ill-fitting, poorly finished dresses are a waste of money and loss
of comfort. If you are annoyed by such or compelled to stand hours
until your patience is utterly exhausted, be convinced it is all unnecessary.

The guide teaches how to make all changes with two
or three times trying on, and while the basque is off the figure.

Some of the distinctive features of the book may be briefly stated
as follows : —

1. The arrangement into chapters and sections in a systematic
way places the rules where they will come in regular order for cutting
and making a gown.

2. A table giving a list of findings, and the amount necessary
for making a dress, is a feature especially valuable to beginners.

3. The large number of illustrations will be very helpful to pupils.

4. The suggestions after each chapter. These are full of information
which generally comes by experience, and will be of great
value to the reader.

5. It teaches how and on what grain of the cloth to lay each portion
of the pattern for cutting.

6. How to economize in cutting, how to overcome difficulties
which may occur in fitting, how to baste, press, and finish correctly.

7. Full directions are given for making a good fitting and
perfectly finished dress by any system, besides cuts and illustrations
showing how to make nearly any gown which the average young
dressmaker would attempt.

8. It does not confuse the pupil by giving instructions for cutting
every garment worn by women and children, but deals directly
with dress cutting and making, as I have found few young women
who had either the time or money to spend in learning anything
which was not absolutely necessary for beginners to know.

9. The fitted model patterns, while they are not warranted to
fit every figure without changes, will prove a special aid to the home
dressmaker. The curves are correct, and the directions for their
use plainly written ; and, therefore, the pupil may be safely trusted
to cut and fit any style of waist by the rules given, and by first fitting
to the intending wearer a common silesia or cambric pattern
traced from these models.

10. The guide is self-teaching, and can be used with any system
or with paper patterns. The rules are simple, and have been thoroughly
tested. In brief, the aim has been to make the work eminently
practical for the average woman. My only request is that
the pupil will follow accurately every detail of instruction.

From the necessity of finding an easy method for those who have
been under my personal instruction, I arrange this book, hoping it
will prove a great benefit to the possessor; and, should you find
your work easier and more perfectly done by following the rules
given, I trust you will recommend its purchase by your friends.

The Author.

April. 1895.

======================================

This scarce antiquarian book is included in our special Rare Books Recycled Series.

In the interest of creating a more extensive selection of rare historical books, we have chosen to Digitize this title even though it may possibly have occasional imperfections such as missing and blurred pages, missing text, poor pictures, markings, dark backgrounds and other Digitizing issues beyond our control.

Because this work is culturally important, we have made it available as a part of our commitment to protecting, preserving and promoting the world's rare works of literature that would not normally be available.

======================================

This Book is intended for education and informational purposes only.

Our modification and restoration process of this book, has resulted in our creating a new work (restored or annotated or improved work), that gives us a clear and novated copyright to this modified version.

======================================

Please note.

This ebook is in PDF. file format.
You can read it on your iPad or Tablet with iBooks.
You can read it on your computer with Adobe Acrobat Reader
If you do not have Adobe Acrobat Reader installed in your computer, you can download it from Adobe.
It's completely FREE.

======================================

Shipping is FREE via Instant Digital Delivery: This is a digital item. Once Payment is received, your book will be available in your etsy purchases to download directly to your iPad, Tablet or computer.
---
---
Awesome thanks for the great product
Sep 2, 2016 by Carol Byrd
Nov 15, 2015 by Rachael Love
Sep 13, 2015 by beccababes37
---
More from this seller
---
Digital downloads
---
Payments
Secure options
Etsy Studio keeps your payment information secure. Etsy Studio shops never receive your credit card information.