Wall Art Palmtree, Printable brown, Print Mexico, Wall Print, Digital Print, Palmtree, Mexico, vacation, Poster, Check out dicount-Code!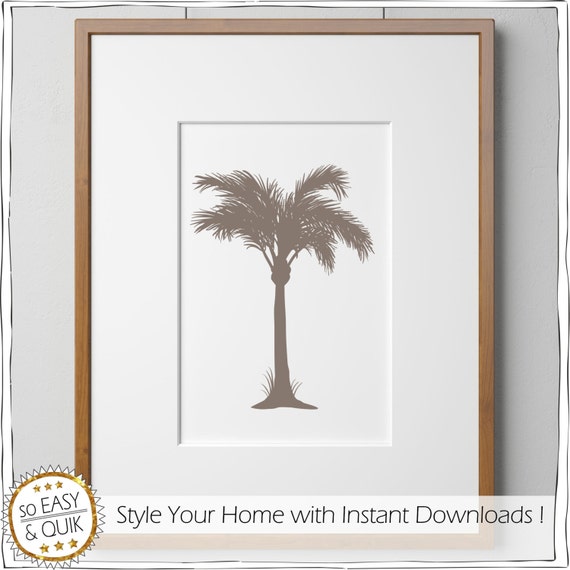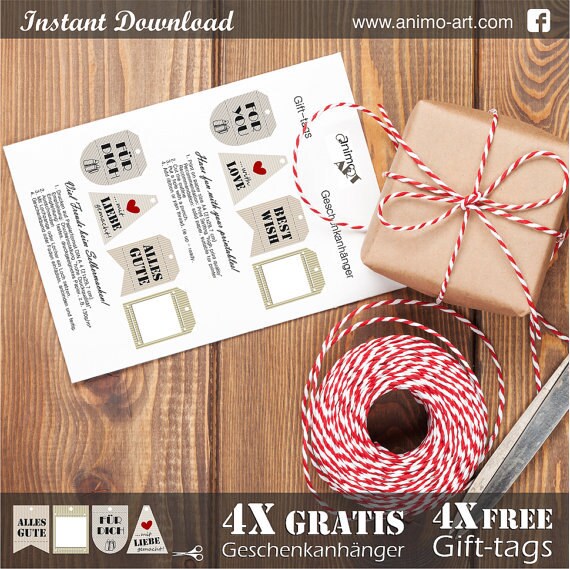 ---
Features
---
Item details
" Palmtree "

A dream of vacation in Mexico - beautiful wall art - you´ll love it..!

. - . - . - . - . - . - . - . - . - . - . - . - . - . - . - .

Wall Art Palmree - brown

Instant Download - No Phisical Produkt

1x digital JPG file + 1x free JPG file with 4 gift-tags
Print recommendet on DIN A4 (8.3 x 11.7 inch)
Artwork for picture frame 5x7 or 6x8 inches
Other print sizes possible

Print you own wall art - as often as you want ..!

You will receive immediately after paying the JPG file, along with 4 gift-tags to print.!

Recommended for picture frames approx. 5x7 inches or 6x8 inches. Other sizes
possible.

Create beautyful artwork with your home printer or the service of a copy shops.

A great gift for your loved ones .... for Birthday, Father's Day, Christmas, Easter or just for fun ....

Let' your imagination run wild – put it in a picture frame, pin it on the wall, create cards, table decoration, Scrapbook Art or use it for all of your crafting ideas ...

You can print on white or light colored paper, or even light patterned. For best results, make sure that your paper is suitable to your printer. I recommend setting up your printer to the highest quality.

TIP: Find creative ideas and great tips about the printable of animoART on Facebook!

More Silhouettes:
https://www.etsy.com/de/shop/animoARTshop?section_id=16986587&ref=shopsection_leftnav_6

More printables from animoART:
https://www.etsy.com/de/shop/animoARTshop?ref=shopsection_shophome_leftnav

"◦" ------ "◦" ------ "◦" ------ "◦" ------ "◦" ------ "◦" - ---- "◦"

IMPORTANT INSTRUCTIONS

For a perfect result, make sure you adjust your printer on high quality-print and purchase a frame that fits the size of your wall art.

I recommend to print on DIN A4 (8.3 x 11.7 inch) and use picture frames approx. 5x7 inches and 6x8 inches without using a passepartout (mount). With passepartout (mount) you can easily use a bigger frame.
Adjusting your printer you can also print other sizes.

Due to different monitor settings may cause deviations from these values of the color representation.

These images you must unlimited for personal, private use. The resale and commercial use is prohibited. If you would like more information for commercial use, please let me know.

"◦" ------ "◦" ------ "◦" ------ "◦" ------ "◦" ------ "◦" - ---- "◦"

Have fun with art print by animoART ... and stay creative!
---
---
More from this seller
---
Digital downloads
---
Returns & exchanges
Cancellation for digital products

Buyer of digital products you renounce automatically to your return. Uploaded files are not returnable.

The sale of digital products of animoART is prohibited.

- - - - - - - - - - - - - - - - - - - - - - - - - - - - - - - - - - - - - - - - - - - - - - - - - - - - - -

Cancellation for physical products animoArt

Within fourteen days from the date of contract you have the right to withdraw from this contract.
To exercise the right of withdrawal, you must have a notice of cancellation to animo ART Ilona salvation Alpenstr. 5, 36119 Neuhof, infoånimo-art.com) consigned by a clear statement (postal letter or e-mail) Send. You can the attached model withdrawal form (below) to use, which is not mandatory, however. The sending of the revocation with preservation of the period is required.
Effects of withdrawal
If you make use of your right of withdrawal, we must reimburse you all payments received from you, including delivery costs, at the latest within fourteen days from the day. Repayment is made on the means of payment that you used in the original transaction, unless a different agreement has been explicitly made. For the repayment of charges no fees are charged.
And Termination
Your right expires once the execution of the contract has commenced, provided a different agreement has been explicitly made.


---
Additional policies
- WICHTIGER HINWEIS -
Bitte lesen Sie vor Abschluss eines Kaufs die AGBs sowie die Widerrufs- und Rückgabebelehrung. Durch einen Kauf im Shop bestätigen Sie, dass Sie diese gelesen und akzeptiert haben.

- Allgemeine Geschäftsbedingungen für physikalische Produkte von animoArt

1. Geltung
Verkäufer ist: animoART, Ilona Heil, Alpenstrasse 5, 36119 Neuhof, Nachstehend als 'Verkäufer' bezeichnet, genäß §19 UStG zur Kleinunternehmerregelung.
Mit einer Bestellung akzeptiert der Kunde, nachstehend "Käufer" genannt, die folgenden allgemeinen Geschäftsbedingungen.
Hiervon abweichende Bedingungen oder Vorschriften des Käufers werden nicht anerkannt, außer es wurde im Einzelfall ausdrücklich und schriftlich etwas anderes vereinbart.

2. Vertragsschluss
Durch eine Bestellung an den Verkäufer gibt der Käufer ein verbindliches Angebot ab. Die Annahme dieses Angebotes behält sich der Verkäufer in freier Entscheidung vor. Ein Kaufvertrag kommt erst zustande, indem der Verkäufer die bestellte Ware ausliefert und die Ware dem Käufer zugeht. Nimmt der Verkäufer ein Angebot eines Bestellers nicht an, wird dem Besteller dies unverzüglich mitgeteilt.

3. Preise
Alle angegebenen Preise sind Endpreise zzgl. Versandkosten. Mit Bezug auf den Kleinunternehmerstatus gem. § 19 UstG wird keine Umsatzsteuer erhoben und diese auf den Rechnungen auch nicht ausgewiesen. Auf den Rechnungen befindet sich ein Hinweis auf diese Umsatzsteuerbefreiung. Der Verkäufer bemüht sich, stets den korrekten Preis für alle Artikel und Versandkosten anzugeben; Irrtümer bleiben vorbehalten.

4.Versandkosten
Für Download-Dateien wird keine Versandgebühr berechnet.
Für den Versand von Ware wird pro Bestellung 2,60 Euro berechnet. Weitere Schmuckstücke im Kombiversand sind kostenfrei. Für den, bis zu einem Warenwert von € 500,00, versicherten Versand werden € 4,80 berechnet. Wenn Sie diese Versandart wünschen, schreiben Sie vor dem Kauf an info@animo-art.com

5. Bezahlung
Der Verkäufer akzeptiert ausschließlich Vorkasse und kann ersatzfrei vom Vertrag zurücktreten, sollte der entsprechende Zahlungseingang nicht innerhalb von 10 Tagen nach dem Kauf erfolgt sein.

6. Lieferung
Die Ware wird in der Regel innerhalb von 1 bis 4 Tagen nach Zahlungseingang verschickt.
Abweichungen sind möglich. Sollte es zu einer Lieferschwierigkeit kommen, kann der Käufer eine angemessene Nachfrist setzen. Erhält der Käufer die Lieferung auch innerhalb der gesetzten Nachfrist nicht, ist er berechtigt, vom Vertrag zurückzutreten.

7. Mängel / Reklamationen / Transportschäden
Die Produkte von animoART sind handgearbeitet. Sie können daher kleine Unregelmäßigkeiten aufweisen. Diese Merkmale sind charakteristisch und stellen keine Mängel dar. Es können leichte datentransferbedingte Farbabweichungen gegenüber den Abbildungen entstehen.
Eventuelle Reklamationen können unbürokratisch in einer persönlichen Kontaktaufnahme geklärt werden.
Ansonsten sind Reklamationen ausreichend frankiert zurückzusenden. Eine deutlich lesbare Notiz mit Namen, Anschrift und Bankverbindung des Käufers sowie dem Reklamationsgrund ist beizulegen. Unfreie Sendungen werden nicht angenommen und gehen zurück – die hierfür anfallenden Kosten werden von animoART nicht übernommen und fallen zu Lasten des Käufers.
Transportschäden müssen vom Käufer unmittelbar gegenüber dem Transportunternehmen innerhalb der vorgesehenen Fristen geltend gemacht werden.

8. Datenschutz
Kundendaten werden vertraulich behandelt. Sie werden unter Beachtung der einschlägigen Vorschriften des Bundesdatenschutzgesetzes, der Telekommunikationsgesetze und des Teledienstdatenschutzgesetzes gespeichert und verarbeitet. Um einen Kauf abzuwickeln, werden die erforderlichen Daten an den jeweiligen Lieferdienst weitergegeben. der Umfang der hierfür übermittelten Daten beschränkt sich auf das notwendige Minimum. Nach Abwicklung des Verkaufs werden erhobene Daten unvermittelt gelöscht, solange nicht gesetzliche Vorgaben eine Speicherung erforderlich machen.

9. Salvatorische Klausel
Durch etwaige Unwirksamkeit einer oder mehrerer Bestimmungen dieser AGB wird die Wirksamkeit der übrigen Bestimmungen nicht berührt.

Haftungshinweis: Trotz sorgfältiger inhaltlicher Kontrolle übernimmt animoART keine Haftung für die Inhalte von Besuchern oder externer Links. Für den Inhalt der Kommentare und der verlinkten Seiten sind ausschließlich deren Verfasser, bzw. Betreiber verantwortlich.