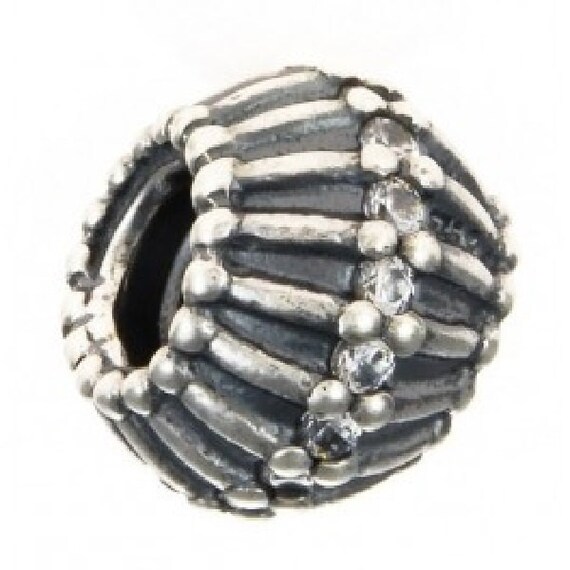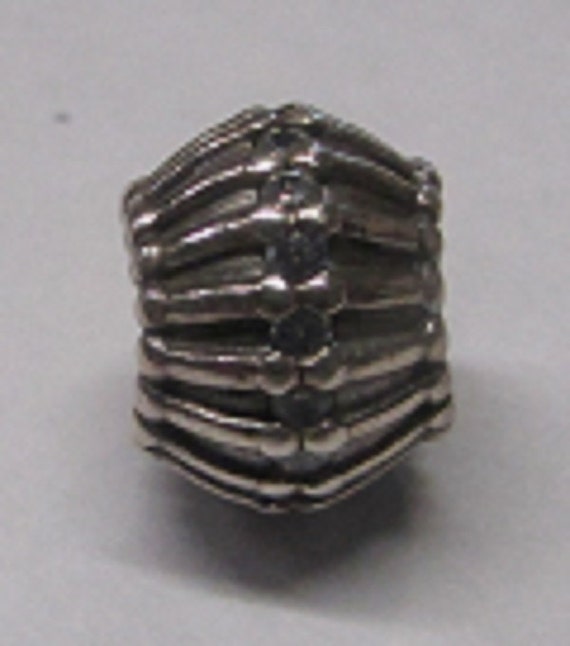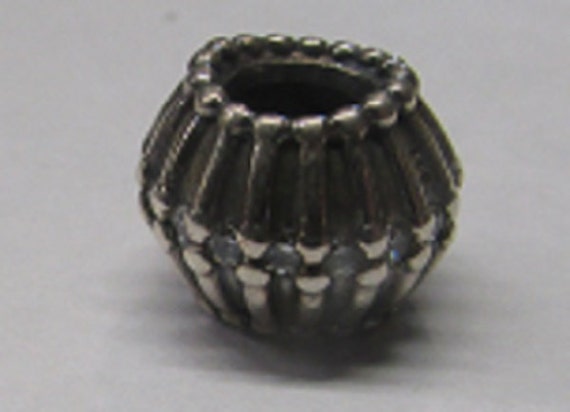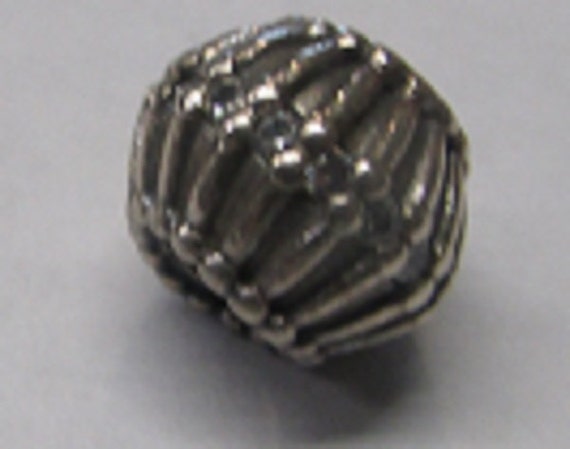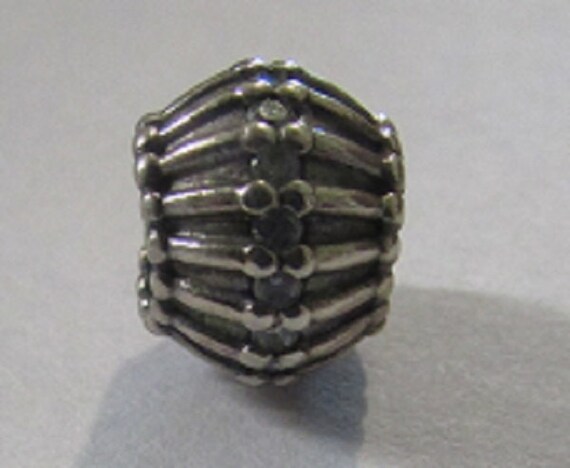 ---
Item details
Pandora Show Stopper Charm


Charm Number: 790545CZ

Marked 925 ALE

Sterling Silver with Clear Cubic Zirconia

Screw Core Center

Excellent Condition

Guaranteed Authentic Pandora !!

Caring For Your Pandora

For cleaning Simply use lukewarm soapy water – that is the best. Use a soft toothbrush to scrub the jewelry and then rinse in clean water. To remove caked-on dirt, soak for 10 minutes in lukewarm soapy water, gently brush and rinse in clean water. Alternatively, you can polish your jewelry with a special polishing cloth which contains a cleaning solution. For storage We recommend the Pandora Jewelry Travel Case. It's perfect for use at home or away.

WARNING: DO NOT EXPOSE PANDORA JEWELRY TO CHEMICALS. Silver pieces are given detail by oxidation. Exposure to harsh chemicals can alter the appearance of your PANDORA product. These chemicals include, but are not limited to, liquid silver polish, and chemicals commonly found in pools, hot tubs and spas. Oxidized silver and pearls are easily damaged.

How to identify sterling silver:

Look for marks. If it is made from sterling silver, it will be marked with a number 925. This is an indicator of the amount of solid silver used. The piece may also be inscribed with the words "Ster." "Sterling" or "Sterling Silver".

Perform the magnet test. Gold, silver and platinum are not magnetic, and will not attract a magnet. If the piece being tested holds a strong attraction to a magnet, it does not hold precious metal value.

Pick it up. Real silver isn't heavy and it isn't very light either. Compare the feel to that of a piece of known silver to know what the weight should be.

Sterling Silver Pure Silver, also called fine silver, is relatively soft, very malleable, and easily scratched so it is commonly combined with other metals to produce a more resilient product. The most popular of these alloys is sterling silver, which consists of 92.5% silver and 7.5% copper. Although any metal can make up the 7.5% non-silver portion of sterling, centuries of experimentation have shown copper to best improve the metal's hardness and durability without affecting its beautiful color. The small amount of copper added to sterling has little effect on the metal's value. Instead the price of the silver item is affected by the labor involved in making the item, the skill of the craftsperson, and the intricacy of the design.
---
---
More from this seller
---
Shipping & policies
Arrives from the United States
Estimated Shipping