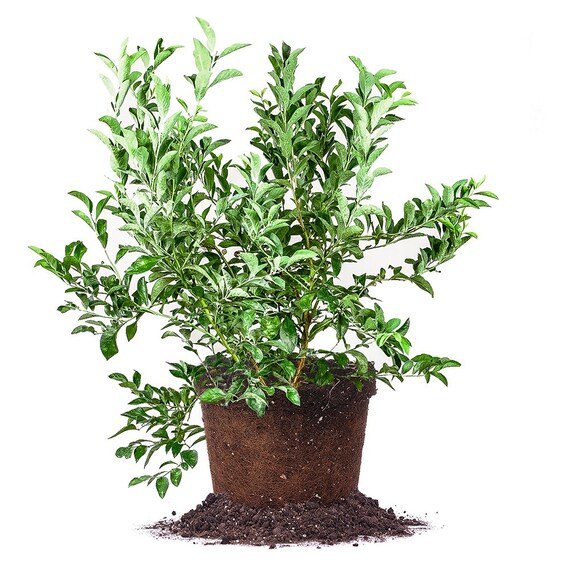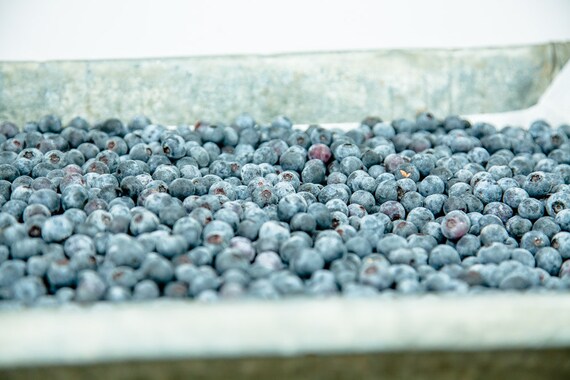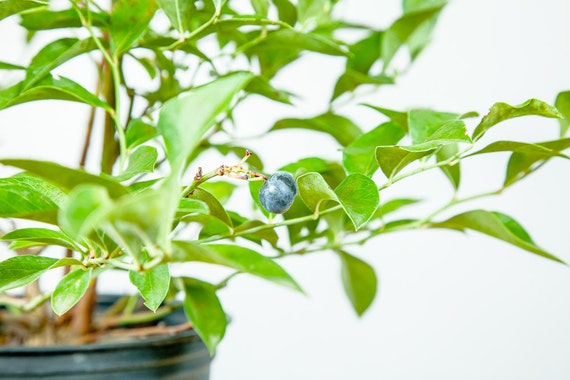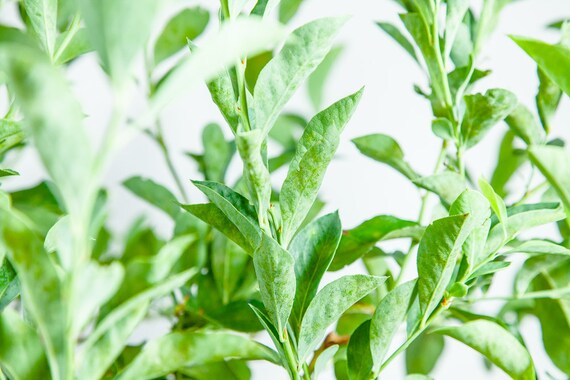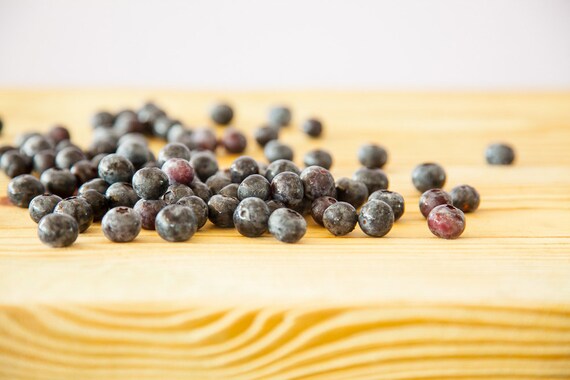 Preparation takes 3-5 business days
Arrives from the United States
---
Features
Made in Tallahassee, Florida
---
Item details
The Premier offers big, delicious berries that are a tasty, healthy and easily grown addition to any garden or landscape!

Blueberries are your go-to super food due to their high levels of antioxidants. The healing powers of blueberries are widely known. You just can't beat the flavor of blueberries picked fresh off a plant you grew. Kids love them too! With the Rabbiteye Premier being a heavy berry producer, you will easily grow enough berries to make muffins, smoothies, cakes, bread, pies, even add them to your morning oatmeal or cereal. Blueberries are also easy to freeze, providing off-season enjoyment as well.

Fruits are large, light blue and ripen early in the season, ready for harvest in late May to early June. Excess fertilizer easily damages blueberries, so be sure to allow for rain between applications. Plant in full sun for best results.

The Premier variety was released jointly by the USDA and North Carolina State University in 1978. It tolerates a higher PH than many varieties and is a vigorous, upright and taller grower, reaching 6 to 8 feet tall. Around 550 chill hours are needed for ideal fruit set.

The advantage of buying our potted blueberries is their well-developed root systems that will have them quickly thriving in your yard. All blueberries require cross-pollination to produce fruit. We suggest purchasing three plants of at least two different varieties for ideal fruit production. Choosing varieties that fruit at different times in the season will extend your berry availability!

Botanical Name: Vaccinium Ashei 'Premier'
Sunlight: Full Sun / Partial Shade
Flower Color
Flower color: White
Foliage color: Green
Mature Height: 6-10 ft
Mature Width: 6-8 ft
Growing Zones: 6, 7, 8, 9

Special Features:

• Edible fruit
• Fruit rich in antioxidants
• Fall color
• Low maintenance

Sorry, this item DOES NOT ship to CA or AZ due to State Laws.
---
---

Plant arrived in excellent condition. It's been planted for a few weeks and it's doing great. I would definitely order from Perfect Plants Nursery again.

May 15, 2018 by Jackielynn

About the size promised but not many leaves on it

Apr 16, 2016 by R m
---
More from this seller
---
Shipping & policies
Preparation takes 3-5 business days
Arrives from the United States
Estimated Shipping
Once your order is placed, we will ship your plants within seven business days unless you request otherwise in the space provided to do so on the checkout page.

Upside Down Box Test

Perfect Plants' shipping specialists carefully package your plants using a proven packaging method that ensures your plants arrive healthy, colorfully alive and ready to flourish. We've coined the term upside down box test and we do just that; we carefully package so that regardless of the direction your box is handled, it will not harm your precious plant that's inside.

FedEx Shipping

We currently ship our plants using FedEx as we have found them to offer the most reliable, safe and economical delivery service. We usually fulfill orders on Mondays, Tuesdays and Wednesdays as shipping on these days ensures your plant(s) will arrive to you by weeks end and not spend any unnecessary time boxed in the shipping process.

Unfortunately at this time we are unable to fulfill orders to California and Arizona due to agricultural regulations. We also do not ship to Hawaii and Alaska due to their distance from us and the sensitive nature of the products we ship.

No shipping process is without a problem from time to time. On rare occasions some plants may experience some of the following during their transit: drooping, minor leaf-loss and/or minimal yellowing/discoloration, minor limb damage, etc. These instances are quite rare, but can happen when shipping plants in boxes. Plants normally recover within a few weeks after planting. If a damaged box has injured your plant on the inside, please notify us. We always do our very best to ensure that your plants are packed and shipped in the safest, gentlest and most effective way possible. Our full plant warranty can be found here.
Satisfaction

The quality of both your plants and your experience working with us is our number one priority. If you have any problems or are anything less than satisfied with our plants or our service, please let us know and we will do everything within our power to change that.
Pot Sizes

Pot sizes (commonly referred to in gallons) are shipped in the same size nursery trade pots which may vary in actual volume. Some plants may have been at the approximate pot size listed, but require excess dirt to be removed so that you will not be paying any additional shipping costs. This doesn't usually happen though.

Will my plants and trees look like the photographs?

Absolutely! Unlike other online nurseries, our photos are of actual plants and trees we've grown here, on our family operated nursery. Growing our own plants and trees helps to ensure we ship you the best quality plants that are free of pests and diseases.

Your plants and trees may however not ship with flowers on them, like the photographs. This all depends on the time of year you buy your plant or tree. Crape Myrtle trees, for example, only bloom during the summer months, so if you purchase one during the spring or fall, they would ship without flowers. Once planted, your plants will grow and thrive giving you flowers for many years to come!
---
Returns & exchanges
Perfect Plants guarantees your plants to be true to type and in healthy condition.

Despite our utmost efforts to ensure your plants are delivered safe, alive and ready to bloom (if they aren't already blooming!), once your plants have left our nursery they are dependent upon the delivery service to arrive safely and then upon your own care for them to thrive.

Perfect Plants offers a five-day warrantee on all plants we ship. In order to take advantage of this warranty, should your plant(s) arrive damaged, you will need to submit a photo of the damaged plant(s) to us within five days of the plant's delivery. Please message us to send your notice or claims. We will make a note of your damaged plant(s), and if your plant(s) dies within 45 days of your notification and photo(s), we will offer you a 100% store credit on the purchase price of your plant(s).

If you do not notify us within the five-day period, we will extend a 50% store credit on the purchase price of your plant(s) up to 45 days after your shipment date. Note: Shedding, color-changing, or damaged leaves are not included in this warranty. Trees and shrubs by nature will occasionally shed leaves as their natural way of protecting themselves from unnatural heat, cold or lack of sunshine, which are all potential possibilities in the shipping process. Once you trim the yellow or dead leaves off of your tree or shrub, new foliage will soon begin to grow.

Please note that we prune our deciduous (meaning a tree or shrub that sheds its leaves annually) trees before shipping and they will typically arrive with little to no leaves, and at times, little to no branching. However, the tree should be properly branched out and full of leaves within two seasons. If your deciduous tree happens to be shipped while dormant in the winter or spring season, and does not come out of its dormant state by April 30th, Perfect Plants will extend to you a 100% refund on the purchase price of our plant(s) outside of the five-day notification period.

Although we strive to offer you any and all resources within our means when it comes to properly taking care of your plants, we have yet to perfect a way to guarantee your own personal gardening skills, hungry animals, ordering plants outside of your recommended growing zones, human damage, weather damage, drought, insects, disease or poor soil conditions. Plants are living organisms and are susceptible to numerous different fates for reasons outside of our control.

Perfect Plants is built on loyal relationships with our customers, and to promise you unrealistic or impossible plant guarantees would sacrifice our integrity in those relationships. However, we do take great measures to ensure that our plants are sent to you safe, healthy, and viable so that they may thrive in your landscape's environment.