Resonance Craft Stencil - Size Medium - Reusable Stencils for DIY Craft Projects
(1)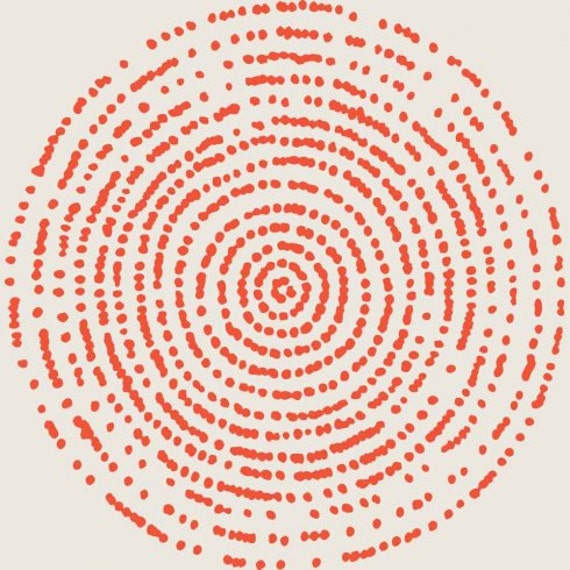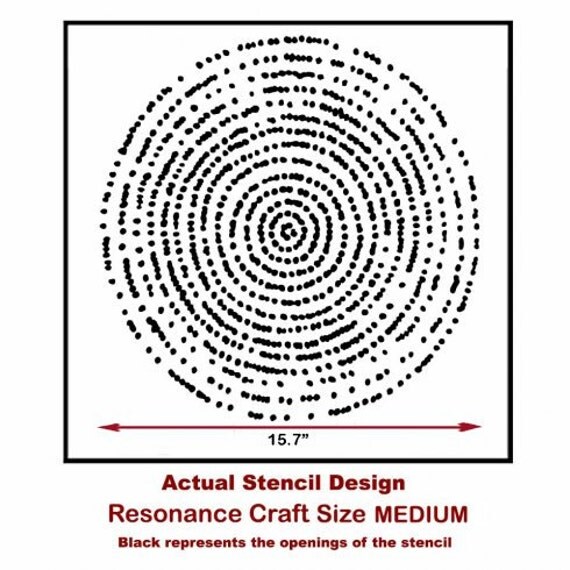 Preparation takes 1-3 business days
Arrives from the United States
---
Features
Made in Ramsey, New Jersey
---
Item details
Try wall stencils instead of expensive wallpaper! Cutting Edge Stencils offers the best stencils for DIY décor - stencils expertly designed by professional decorative painters Janna Makaeva and Greg Swisher who have over 20 years of painting experience. We are a reputable stencil company that stands behind its high quality product. We are honored to have your 100% positive feedback :)

Picture this stencil pattern on curtains or table top decor. Reusable stencils are an inexpensive way to change the style of your room. Be part of the DIY craze and create your own art by stenciling the beautiful design on pre-stretched canvas boards. Graceful stencil Virginia Creeper helps to bring the nature inside! As a wall stencil, it makes a stunning accent on a wall above the sofa or table, above the bed or pretty much any wall space. Perfect for DIY decor.Trendy and hip, this bold stencil will instantly transform a room. Natural accents like this beautiful fruiting vine create an amazing relaxed feeling in any space. Works great in modern and traditional settings, just change your color combo!


This is a single overlay stencil pattern. Offered here in MEDIUM size.
Sheet: 14.1"x 14.5"
Design: 11.9"x 12.1"

Small size can be found here:
https://www.etsystudio.com/listing/266976288/resonance-craft-stencil-size-small


Detailed Stenciling instructions, color photo and a FREE STENCIL ($4.95 value) included with each order.

Stencils are attractively packaged and make a great GIFT!

Don't forget the TOOLS for your stenciling project! This Stencil Essentials kit contains a foam roller, a brush and a stencil level AND it costs you 10% less then buying all the items individually!
http://www.etsystudio.com/listing/88209617/stencil-essentials-the-tools-you-need

To learn the necessary stenciling techniques to complete your stencil project, take a look at our Illustrated STENCILING INSTRUCTIONS on our website: http://www.cuttingedgestencils.com/stenciling-instructions.html

Also, please make sure to watch our step-by-step stenciling VIDEOS on YouTube.
http://www.youtube.com/user/CuttingEdgeStencils
You'll find these short free video tutorials extremely helpful for your stenciling project. Even beginners get great results!

Visit our Facebook page and become our fan :) We have a huge following with 70,000 fans and growing! Lots of inspiring project pictures from DIY-ers just like you, plus contests, special offers and more! - https://www.facebook.com/Cutting.Edge.Stencils

Important information about stenciling on textured walls:
In general, it's possible to stencil over textured surfaces, however it depends on the roughness of your texture and your desired outcome.

Some textures are really rough, with huge "peaks and valleys" and, if this is your case, stenciling may not be an option. However, there are light to medium textures that are very suitable for stenciling. We have stenciled many faux frescoes for customers, and this technique actually requires applying a textured plaster background first and then stenciling on top of it. Of course organic stencil designs such as leaves and branches are more forgiving than designs that have straight lines and perfect edges.

With textures it is especially important that you put very little paint on your brush and always off-load it onto a paper towel. Use a rubbing/dabbing motion while stenciling and try not to force the paint under the edges of the stencil. You can also use a dense foam roller, but make sure that you off-load it onto some paper towels so that it is relatively dry. To avoid seepage, use very little paint, and don't press hard on the roller. Using spray adhesive can also help prevent seepage of paint under the stencils. We love Elmer's re-positionable spray adhesive but most re-positionable spray adhesives are fine. Always test the stencil on a disposable surface first (such as a piece of cardboard), or try stenciling a small area in a corner somewhere and immediately wipe the stenciled paint off the wall with a moist baby wipe. Also, it's good to remember that using high-contrast colors (like black over white) is much less forgiving than using colors that are similar to each other.

You can stencil with acrylic or latex paint, stencil creams or fabric paint of your choice. Use a dense foam roller or stencil brush. (We sell both)

We find that it is not necessary to use spray adhesive with our stencils. However, if you want crisper edges or are stenciling with high contrasting colors, please use it (Elmer's spray adhesive seems to be the best). We personally prefer to secure the stencil with pieces of blue painter's tape, but it may be helpful for beginners to mist a stencil with spray adhesive just to make sure you get great results.

Did you know you can stencil on fabric too? You can create custom stenciled curtains, pillows and tablecloths with our stencils! When stenciling on fabric, stencil adhesive is very helpful. First, tape your ironed fabric to the surface so it doesn't move around while you stencil. Use stencil brushes, or roller, and add some textile medium (sold in craft stores) to your acrylic paint. You can also get a special fabric paint, but, frankly, good craft acrylics with a dollop of textile medium work just as well, and costs way less too! :) Let the stenciled image dry completely, 24 hours is best, then heat-set it by ironing the fabric for about 20 seconds (more or less) on a LOW setting through a piece of cloth. Heat-setting will cure the paint and prevent it from being washed off in the washing machine. Always experiment with a sample of your fabric first to ensure good results. We've stenciled on silk, cotton, linen and even sheer fabrics with great results. It's always better if your fabric doesn't have too much texture.

If you compare our stencil thickness, size, design quality and prices, you will be amazed at the value that Cutting Edge Stencils offer!

Our stencils are made out of durable 12 mil clear plastic stencil material. This material is strong but flexible, reusable and easy to clean. We love it so much more than standard 5-8 mil Mylar! It's not brittle, it's user friendly and just so easy to work with. In our many years of professional stenciling, this material has proven to be far superior to any other stencil material we used. Our customers love it too, and we are sure that you'll notice the difference! Our stencils will last a long time and are a pleasure to use.

Our professional decorative company, Specfin Designs, has been a leader in faux painting for over 20 years in the NYC/NJ Metropolitan area. We have hundreds of original hand drawn designs that we have turned into well-engineered, sturdy stencils that are easy and fun to use. For over 20 years we painted, faux finished, plastered and stenciled in hundreds of upscale homes in the New York Metropolitan area, as well as other locations around the country. So when we say, "We know decorative painting and stenciling," we really mean it :)
You can see many beautiful examples of our work by visiting http://www.specfindesigns.com

YOU ARE WELCOME TO BROWSE OUR EXTENSIVE PORTFOLIO AND USE IT FOR YOUR INSPIRATION!

WE COMBINE SHIPPING! BUY MORE AND SAVE!

WE ONLY SHIP WITH PRIORITY MAIL TO ENSURE SPEEDY DELIVERY ON DOMESTIC AND INTERNATIONAL ORDERS.

ATTENTION INTERNATIONAL CUSTOMERS:
Your order may be subject to import duties, custom tariffs or VAT charges, all of which are the responsibility of the recipient. They vary greatly from country to country and we strongly suggest you check your country's customs policy before placing your order with us.
If any package is refused or undeliverable, the original shipping cost is non-refundable.

THANK YOU AND PLEASE COME AGAIN SOON!

© Copyright 2008-14 Innovative Art Concepts, LLC. All rights reserved. Cutting Edge Stencils is a trademark of Innovative Art Concepts, LLC
---
Apr 3, 2016 by Carlee Ashley
---
Shipping & policies
Preparation takes 1-3 business days
Arrives from the United States
Estimated Shipping
We have found the United States Postal Service to be the fastest and most efficient way to ship our merchandise. Most orders will be processed and shipped within 2-4 business days and should arrive to you within 7-10 business days for domestic orders. Shipping time for international orders can take longer, up to 30 days. We ship Priority Mail only.

Please understand that USPS or any other carrier is a third party service. We cannot be responsible for shipping delays or mistakes made by these carriers.
Cutting Edge Stencils cannot be held responsible for any inconvenience and/or loss of business profits because of delivery delays.

If you need expedited shipping, please call us at 201-828-9146 to get rates and delivery time estimates.
Any overnight orders must be placed before 12 PM EST.

Cutting Edge Stencils strives to keep it's shipping costs as reasonable as possible.
Therefore, if we have shipped your order and confirmed delivery to the address you have provided and you cannot locate the package, it is not our responsibility.

ATTENTION INTERNATIONAL CUSTOMERS:

Your order may be subject to import duties, custom tariffs or VAT charges. They vary greatly from country to country and we strongly suggest checking your country's customs policy before placing your order with us. These charges are always the responsibility of the recipient, we have no control over these charges!
If any package is refused or undeliverable, the original shipping cost is non-refundable.


---
Payments
We accept PayPal. Please make sure your PayPal address is correct since we'll ship your order to your registered PayPal address.
7% sales tax will be added if you live in NJ.
---
Returns & exchanges
Cutting Edge Stencils is dedicated to providing quality products and great customer service. You may return any item within 30 days from the date of purchase. If you would like to return an item, you must first contact us to let us know of your intention. Next, ship the unused, undamaged and unopened item back to us.
Upon receipt of the unopened and unused goods, we will gladly refund your credit card or PayPal account for the full amount minus shipping charges and 10% restocking fee.

If your stencil arrives damaged or defective, you may return it within 30 days for a full refund including shipping fees or replacement.

LIMITED LIABILITY STATEMENT.
Cutting Edge Stencils guarantees that our products are free of defects and are as advertised.
Cutting Edge Stencils is not responsible for the application or use of our products. Cutting Edge Stencils will not be responsible for labor, installation, loss of business profits, incidental or consequential damages of any kind. Customer assumes all risk and liability associated with the use of our products. In no event our maximum liability will exceed the cost of the product.
---
Additional policies
Individual designs and photographs are copyrighted by Innovative Art Concepts with all rights reserved and may not be copied, reproduced, or used for publication without express written permission. Cutting Edge Stencils is a trademark of Innovative Art Concepts, LLC.