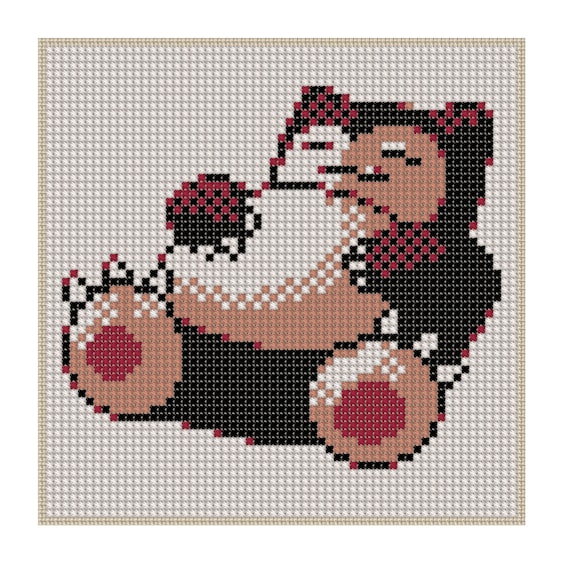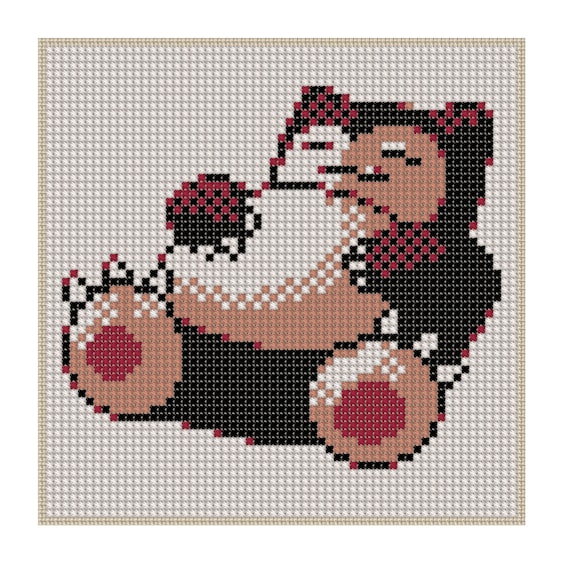 ---
Features
---
Item details
THIS PDF Pattern includes:
. Basic cross stitch tutorial.
. Pattern with the design in color, black and white and legend.

. Skill Level: easy
. Basic Skills Necessary: Basic cross stitching.

Size of Pattern:
61 x 61 Stitches

Finished Sizes:
14 count: 4.29" W x 4.29" H
16 count: 3.75" W x 3.75" H
18 count: 3.33" W x 3.33" H

This pattern forms part of the Silver Collection, all of the patterns in this collection have a compatible size of 61 x 61 stitches including the borders, please find our other patterns belonging to this series.

For this Cross Stitch pattern, you will also find our beginners guide on how to stitch, called Cross_Stitch_Manual.pdf in which you can read some tips on how to stitch and links to helpful resources.


----------------------------------
About Snorlax:

It evolves from Munchlax when leveled up with high friendship.

In the Generation I and II games and their remakes, wild Snorlax can be found sleeping in inconvenient locations throughout Kanto. In order to catch one, a Trainer must first awaken it with music from either a Poké Flute or Pokégear set to the Poké Flute channel. A sleeping Snorlax makes a return in Pokémon X and Y, in which it is blocking the player's way on Route 7.

Snorlax is a huge, bipedal, dark blue-green Pokémon with a cream-colored face, belly, and feet. Its body is composed of mostly its belly, where most of its fat reserves accumulate. Its head is large, with small, pointed ears and two pointed teeth protruding from its lower jaw. It has large, hind feet with three claws and a circular brown paw pad, and its arms and five foreclaws are short.

Snorlax is often found in mountains and forests. It wakes up only to eat and seldom for exercises. It is not a picky eater, as its strong stomach allows it to eat even moldy food without feeling any ill effects. When hungry, it is not satisfied until it consumes 900 pounds of food. Snorlax is docile enough to let children and small Pokémon bounce on its large stomach.
----------------------------------



::: Sell what you sew! ::: Items made using this pattern may be sold in your own shop. Just please be sure to give me credit for the design.

Re-sale and distribution of pattern pieces and instructions is expressly prohibited. Please do not sell or distribute this pattern.

::: Instant Download ::: Delivery of this digital product is automated. You will receive an immediate download link once payment has been confirmed. If you have problems downloading directly, please contact me.

Please note this is a PDF pattern only. No fabric, floss, or other materials are included in the listing. The finished cross stitch shown in the photos is for demonstration purposes only.

© Copyright 2015 Pokepats.

Happy Sewing!