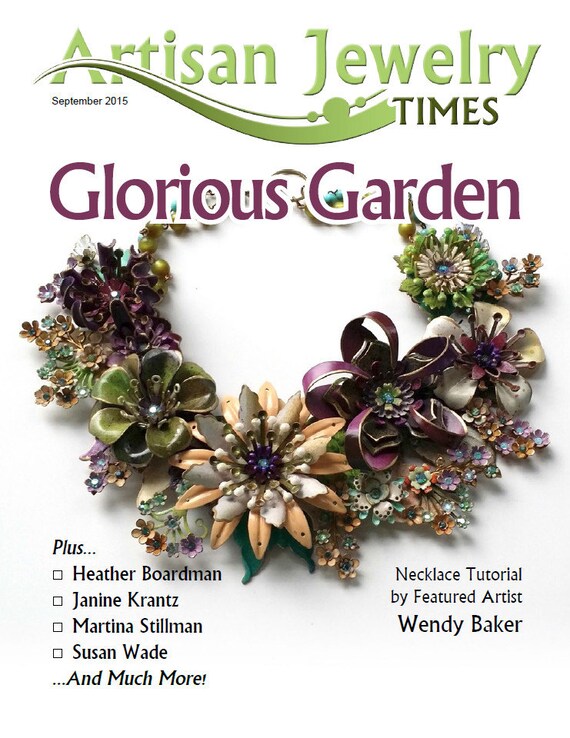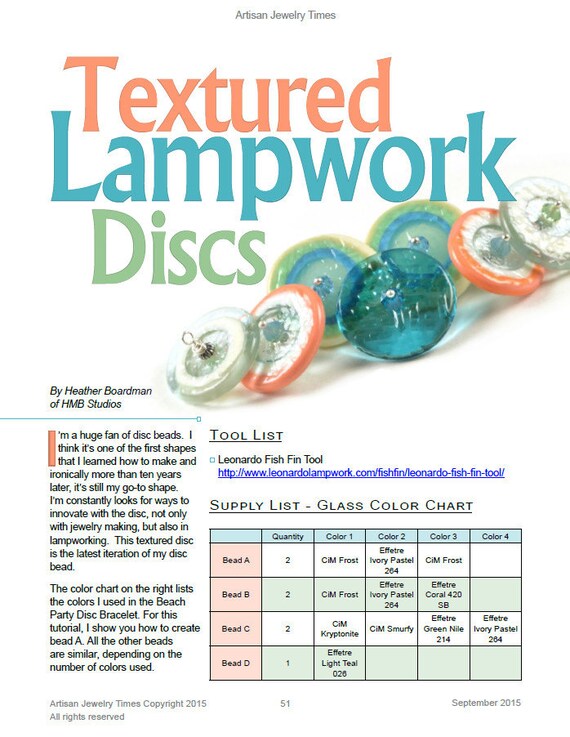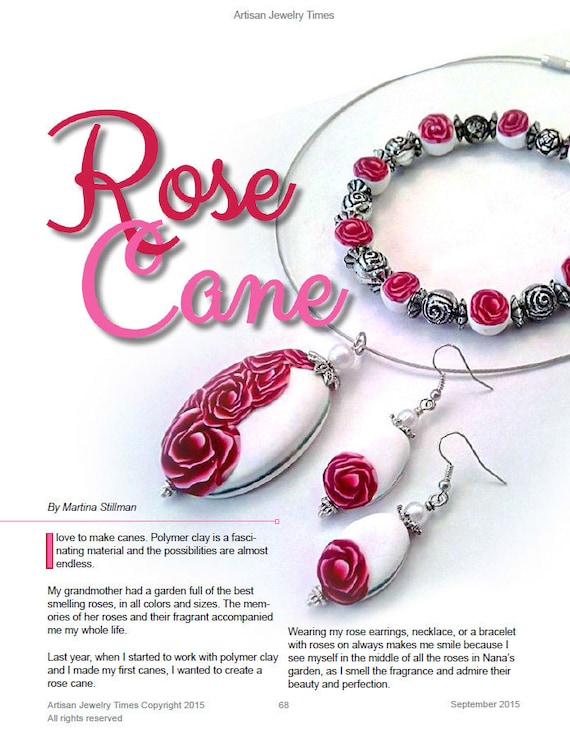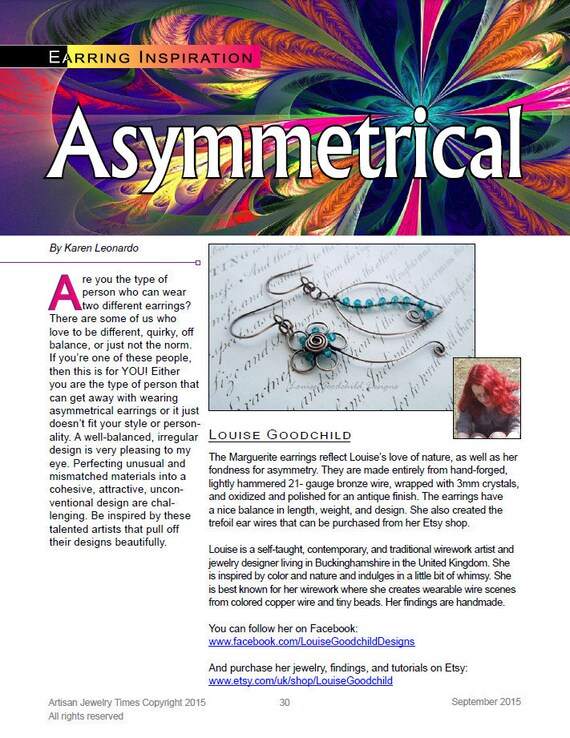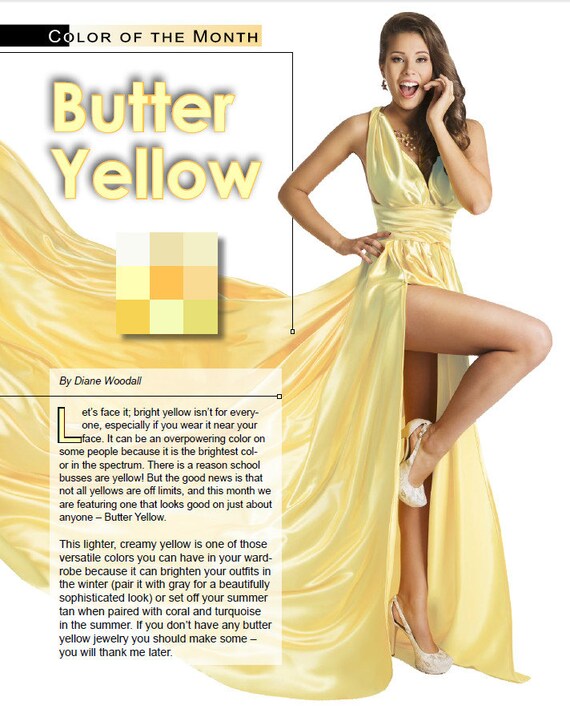 ---
Features
---
Item details
Immediate download.

This listing is for the September 2015 issue of the Artisan Jewelry Times.

The Artisan Jewelry Times is a digital magazine written for novice to intermediate jewelry designers, however even experienced designers will find it entertaining and informative. Included in this awesome issue are:

Featured Artist: Wendy Baker By Leah Nelson
It's Not Just About the Jewelry By Hannah Rosner
Finding the Right Stringing Material By Kathrine Bradley
Focus on Fabulous with Regina Krawets By Tracey Alfaro
Color of the Month Butter Yellow By Diane Woodall
Earring Inspiration Asymmetrical Earrings By Karen Leonardo

Tutorials:
A Summer's Garden Necklace By Wendy Baker
Beach Party Disc Bracelet By Heather Boardman
Wanderlust Bracelet By Janine Krantz
Rose Cane (Polymer tutorial) By Martina Stillman
Using Photo Decals on Enamel Beads By Susan Wade

In January 2015, Artisan Jewelry Times was launched. It is available as a monthly subscription for $4.95 per month at http://artisanjewelrytimes.com, but you can also purchase back issues on our website and here in the Etsy store for $6.95 per copy. You can download it immediately as a PDF so that you can view it online, save it and/or print it. When viewed as a PDF there are many active links within the magazine. You can also get a free sample issue on our website, with no obligation to subscribe. When ordering from the EU, please be aware that Etsy will automatically add and collect the VAT.

Contents of the magazine are copyrighted, so please do not distribute it in any way or make additional copies other than the ones you make for your personal use. Thank you in advance for recognizing the value of the hard work that went into preparing this for you.

Thank you and Happy Beading!