120 Colored Pencils GIANT SET Unique Colors Premium Kids & Professional Artists [Free Shipping]
(15)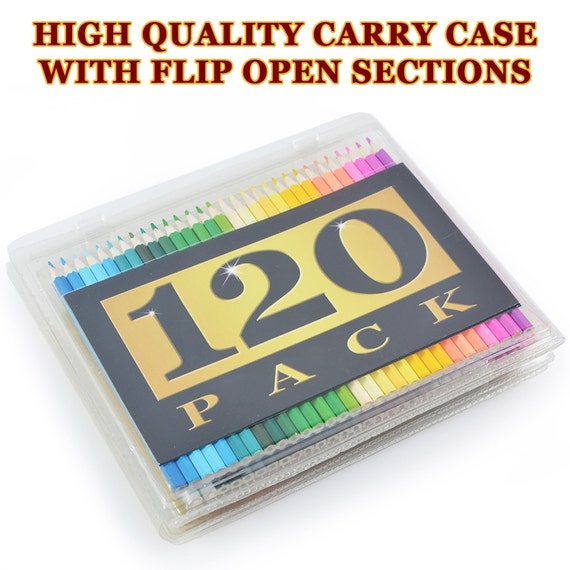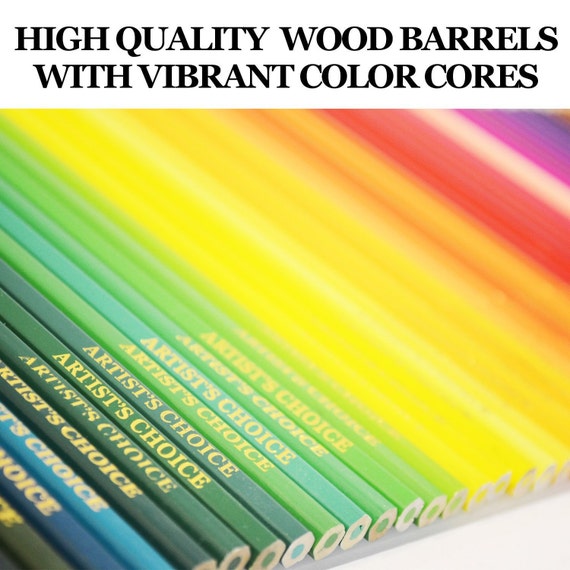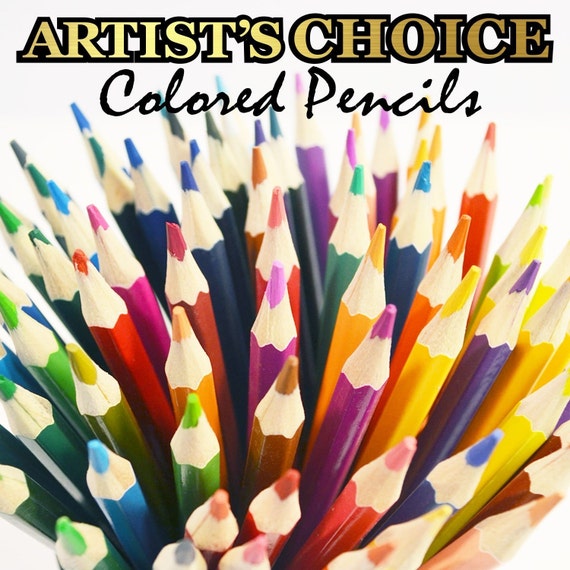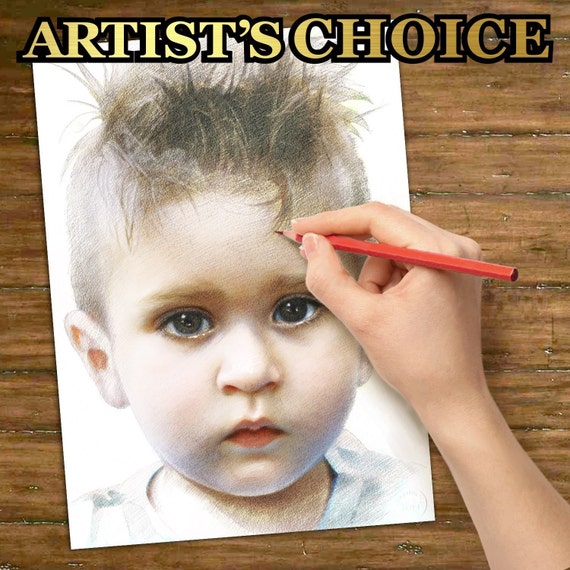 Arrives from the United States
---
Item details
120 Colored Pencils (GIANT EXTRA LARGE SET) - 120 Unique Colors (NO DUPLICATES) - Premium Grade & Pre-Sharpened - Color Coordinating Barrels - Perfect for Kids, Art School Students, or Professionals!

New Colors - Adult Coloring Pencils: Artist's Choice™

[ #1 New Release Colored Pencil Set on Amazon. Buy here and Save $$$ ]
Trusted USA Seller with 100% Positive Feedback
*** FREE EXPEDITED SHIPPING & TRACKING ***
30-day Refund/Return (shipping not included)
100% Satisfaction Guaranteed

Fun for Adults Coloring or Kids this beautiful set of 120 Colored Pencils, in a compact carrying case, will be a welcomed addition to your art supplies. There are no repeat colors. Each color has many different shades. There is one white and one black pencil. There are many shades of grey as well. This is the most complete set of colors I have seen.

* Amazing Bulk Set of 120 Colored Pencils - All of our Pencils are 7 inches and have color coordinated barrels to match the lead. This makes finding the perfect color extremely easy. Our set comes in multitude of colors including; Skin Tones, Neon, Bright, Metallic, Blues Red, Yellow, Green, Orange, Purple, White, Black, Charcoal, and Many Many More!

* Perfect for 100s of Creative Ideas and Designs - Our pencils we're made to the highest of standards which makes them usable for soft & delicate designs or bold & firm artwork. Other common uses have been Adult Coloring Books, Drawing, Sketching, Portraits, as well as advanced techniques such as Layering, Blending, or Burnishing

* GREAT FOR ADULTS OR YOUNG ASPIRING ARTISTS - Whether you're looking for a beautiful set of pencils for Grown Up Coloring Books or for your 3rd Grader's art project - You'll find this set to be perfect for both!

* COLLAPSABLE FOLDING CASE WITH INCLUDED! - Perfect for storing in a desk or backpack - The case also has individual slots for each coloring pencil, which helps keep them organized and easy to find.

* 100% MANUFACTURER MONEY BACK GUARANTEE - We strive to make the best set of colored pencils you've ever used. If you're ever unsatisfied please contact us and we'll give you a full refund.

****Amazon Customer Reviews****
4.8 out of 5 stars - 201+ Reviews

5.0 out of 5 stars - Beautiful, vibrant colors!
By Cleo0406 on May 13, 2016

I received this product for free for my honest review. All opinions are my own. I've been looking for a nice set of colored pencils for awhile. Most sets have very hard, colored lead that shows up as a light watered down color when used. These have a very nice soft texture that results in vibrant beautiful colors. There are 120 different, unique colors to chose from giving you an endless variety of possibility when drawing or coloring. I would highly recommend this for adults and children alike! I included a picture my son and I colored. I hope it shows the beautiful colors from the pencils!

5.0 out of 5 stars - It's Like A Rainbow In Your Hand !
By Cynthia Beaumont on May 11, 2016

The case is very nice keeps all the pencils in order. Be sure to open it on a long surface to see how to properly open because once you figure it out it's easy to use. I mess up and cut it but it's OK. The tips are nice and soft very easy to spread the color around without having to push hard on the tip. The pencils are nice and long easy to grip. It' like having a rainbow in your hand ! The possibilities are endless. Wonderful for anyone who likes to color or draw . I can see lots of shadowing being done with these. I definitely recommend them .I received this product at a discounted rate for my honest review

5.0 out of 5 stars - Beautiful array of colors, high quality wooden pencils
By jenn on May 13, 2016

I ordered these colored pencils for my family, who is into drawing and art. My son is a big fan of colored pencils when drawing his favorite comic book characters like Spiderman and some others. My daughter loves coloring in general and I am just getting into the new adult coloring books, which are so therapeutic. For all of our needs, these colored pencils are fantastic. I LOVE the 120 colors. This set has every color of the rainbow times 10. I didn't know so many different shades of blues and pinks even existed! I love them! They are made of high quality wood (not that cheap plastic stuff some pencils have). They sharpen very nice too, which is a big thing for me. There is nothing that irritates me more than sharpening a pencil only to have the tip fall out over and over again. Like I said, they are very high quality colored pencils and definitely worth every penny. They come in this great case that keeps them organized, protects the tips, and it is easy to access them and put back after using each one. I like to have my colors out that I use and put them back when I'm done, so the only thing I would suggest to the seller is to have the each color name on each slot of the case, so they can stay organized in there color-corrordianating pattern. However, it isn't that big of a deal. I highly suggest this set beautiful set of pencils especially if you have an artist or even one at heart!
I received this product free for my true, honest, unbiased review. On a side note: As a customer myself, I always read and consider reviews first before I commit. It is important to me, that I personally leave honest feedback on products regardless of the price. If you found this review helpful in your decision making, please let me know by clicking yes!

4.0 out of 5 stars - Nice set of colored pencils - so many options to ...
By Kimmy G on May 18, 2016

Nice set of colored pencils - so many options to choose from.

With 120 pencils, it's going to be hard to find a shade that I don't have now. The quality of the pencils themselves seems good - they are solid and the ones I've tested so far write well.

I knocked off a star for 2 reasons - one because I don't like the packaging and two because there were some pencils that weren't sharpened well (see photo). The pencils came in 4 separate packages of plastic but all attached with only a perforation in the plastic. All of the sections open up like clam shells, but again, it's all one piece, so it's very awkward and doesn't stay open. And the pencils slide around in the packaging when you try to leave it open. I initially liked the idea of all four sections being connected, but quickly saw that wasn't going to work well so I ended up cutting them into four separate sections. Even now, the pencils don't fit perfectly in the packages, so you have to be careful to line them up to close it properly. I also don't feel like it's safe to trust this packaging and that it won't open up on it's own if you aren't careful. I'll probably find some other carrying case for these, which is a bummer because I like having them in color order like this vs. all jumbled. For the price, I would think they could include a nicer carrying case.

Overall it's a nice set and will be great for 'adult coloring'.

I received this set at a discounted rate in exchange for my honest review.


5.0 out of 5 stars - Awesome set of pencils
By bean on May 14, 2016

Omg. I have never seen a set of pencils this big. It is absolutely enormous 😀 They come in a very cool fold out case, each pencil has its own spot It has every color you could possibly need. Some I never knew even existed lol I was offered these pencils in exchange for my review and I will say this.. I am absolutely thrilled with all of them , they all come pre sharpened and the color is amazing. They sharpen nicely without any waste. I like that the color of the pencil is on the entire body of it, you can see exactly what you what to use. The case folds in half and then folds together and stays securely closes with Velcro tabs. On the inside each pencil has its own place and there is a plastic cover with tabs to keep them in place. That is really a nice extra that I appreciate. When I opened the pack completely, I measured them, there is 40 inches of pencils wow . There is nothing more I would of asked in a set. Absolutely awesome, I appreciate this opportunity and I hope this helps someone thank you 😀
---
---
Very fast shipping and good product.
Dec 5, 2017 by Alexandra
Really nice pencils! FAST shipping! A++++++++++++ Thank you and will buy from you again!
Mar 16, 2017 by Terrell Dorfeo
It just as they say it was fast getting here Thank you
Mar 8, 2017 by Keri Taylor
Awesome colors got here in good timing.
Feb 20, 2017 by jackie mireles
They are very bad coloring pencils very cheapily made not durable at all. The cost was low but they aren't even worth the cost. I wish i hadn't of bought them
Feb 19, 2017 by slthomas72986
---
More from this seller
---
Shipping & policies
Arrives from the United States
Estimated Shipping