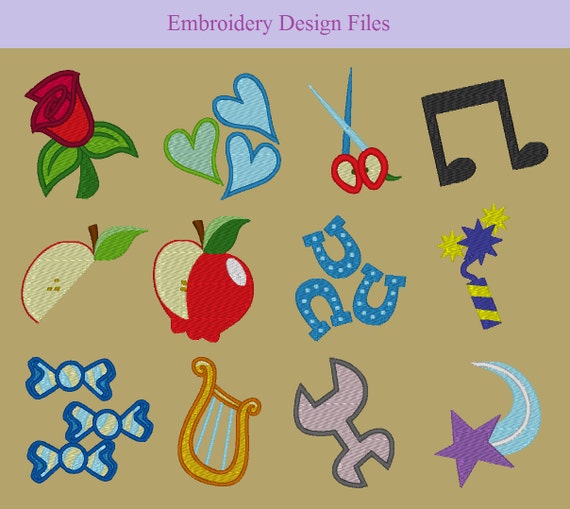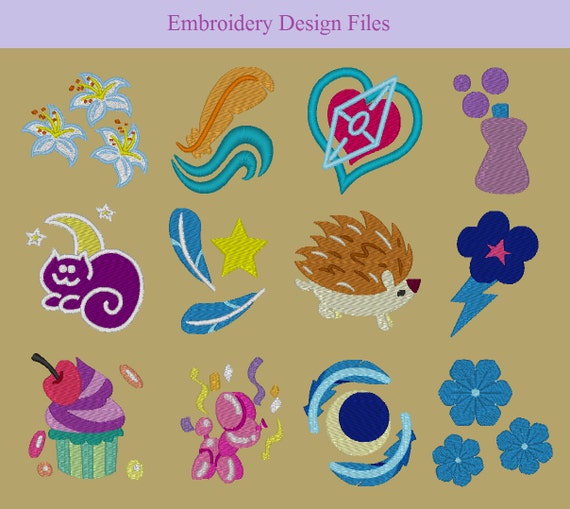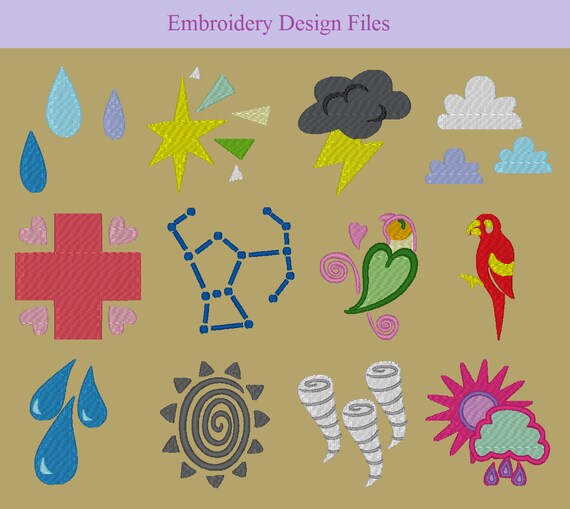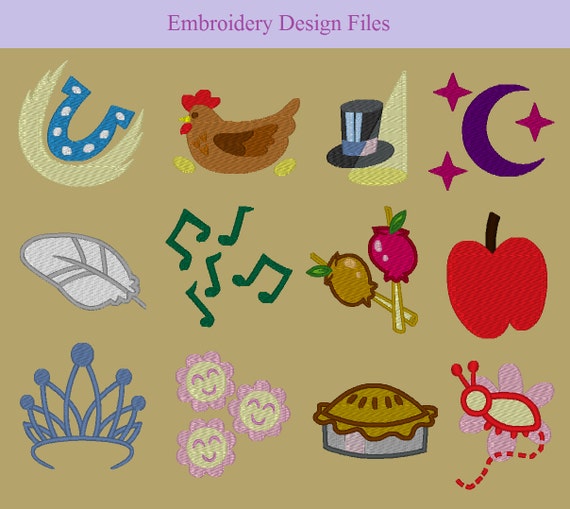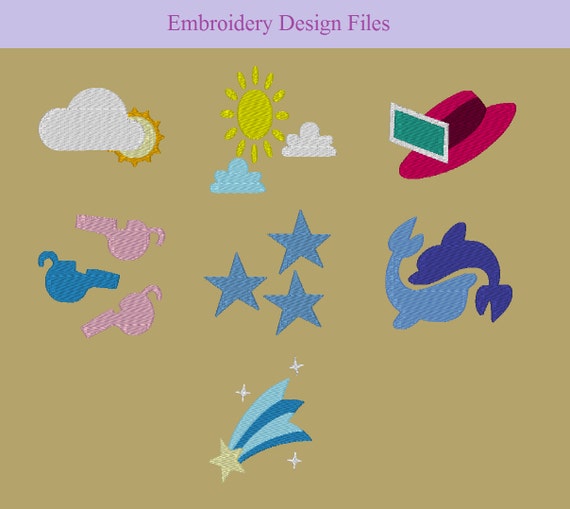 ---
Features
---
Item details
Files come in a zipped format! You will need a program to unzip them!

~~~~~~~~~~~

This is a large pack of 55 background/secondary characters that most likely aren't worth making a listing on their own. However, there's probably someone out there looking for cutie marks of the more obscure ponies. I had most of these files already made because I thought they were cool or were ponies I had planned to plush myself eventually. There are also a couple g1/g3 ponies included because why not. ;P

I will not separate out individual files. The set is priced so that even of you use only 5 or so files it'll still be worth it.

~~~~~~~~~~~

These design files are in a PES format and should fit on a 4x4 hoop.

Designs included:

Babs Seed
Bonbon/Sweetie Drops
Braeburn
Candy Apple
Caramel
Caribbean Delight (G3)
Cheerilee
Clear Skies
Cloud Kicker
Cloudchaser
Comet Tail
Diamond Tiara
DJ Pon3/Vinyl Scratch
Double Diamond
Dust Devil/Dizzy Twister
Featherweight
Flam
Fleetfoot
Flim
Fluffy Clouds
Indigo Zap
Junebug
Lemon Hearts
Lily Longsocks
Lily Valley
Lyra Heartstrings
Medley (G1)
Midnight Strike
Mimic (G1)
Moondancer
Ms. Peachbottom
Night Glider
Nurse Redheart
Open Skies
Party Favor
Peachy Sweet
Pumpkin Tart (G3)
Raindrops
Rinse Repeat
Roseluck
Sea Swirl
Silver Spanner
Sour Sweet
Star Hunter
Sugar Belle
Sugar Coat
Sunny Flare
Sunshine Smiles
Sunshower
Tender Taps
Torch Song
Twinkleshine
Wind Whistler (G1)
Zecora
Zephyr Breeze

Includes sizes of 1.5 in, 2 in, 2.5 in, 3 in, and 3.5 in.

--------

I do not allow reselling of my embroidery files, and do not share them with anyone else. You can however sell anything you've embroidered this on. If you have any problems using these files please let me know! I'm new to this embroidery file thing so it's possible there may be some hiccups. If you need a different size, send me a message and I can re-size it for you!

These files were created by me, Sarah W (Bakufoon on dA, http://bakufoon.deviantart.com/).
---
---
More from this seller
---
Digital downloads