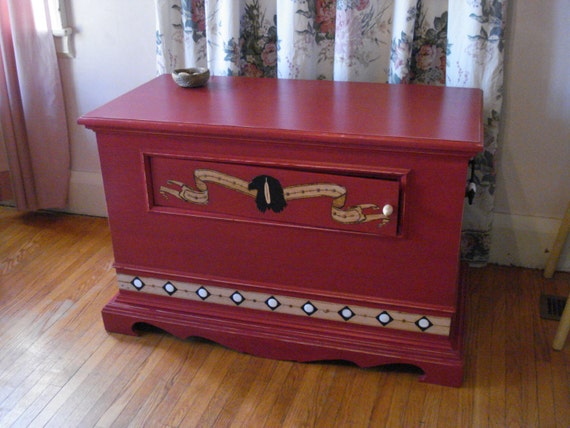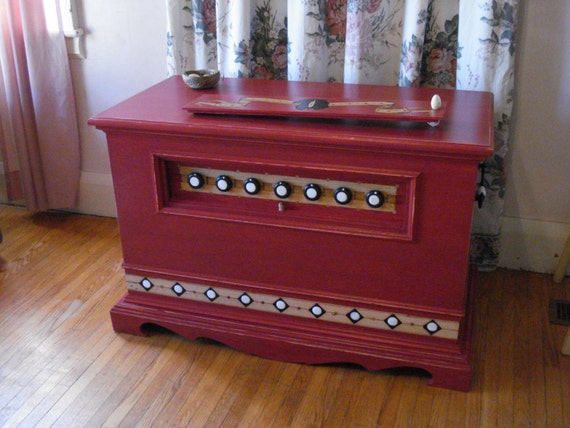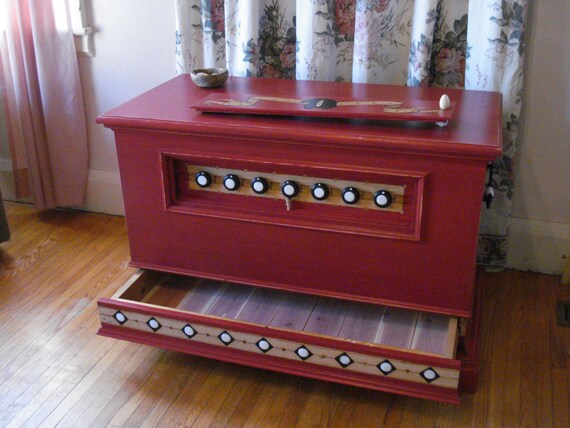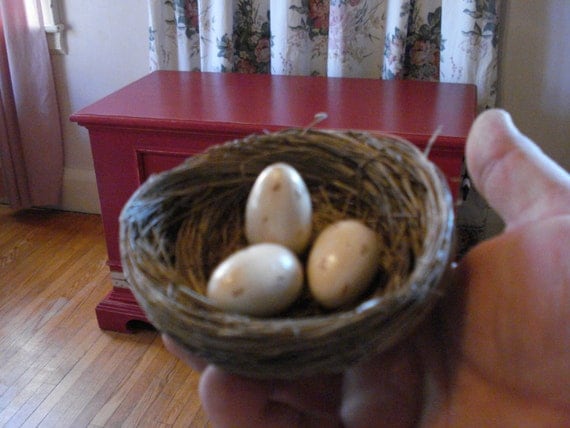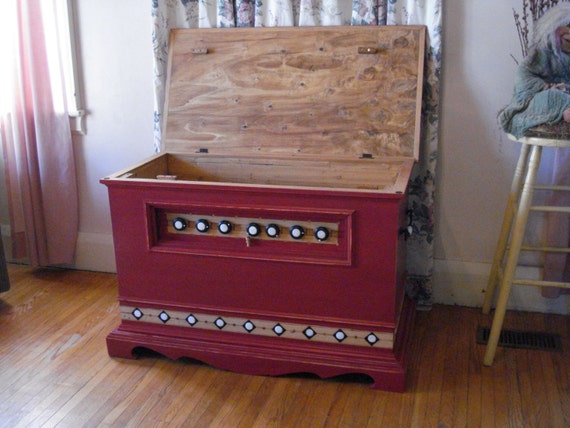 ---
Features
---
Item details
The Eagle Nest Chest features a hidden 'clock lock system' with special adaptations to hide the dials behind a locked secret access panel. The key to unlocking the secret panel is found in the nest. Removing the secret panel allows you to next unlock the bottom hidden drawer.

Once you have access to the 7 dials and have properly dialed in the individual settings may you unlock the lid to the chest.

The inside of the chest as well as the bottom of the hidden drawer are made with Aromatic Cedar. There is quite a bit to this set of plans and could take you a month or so to build this project, but so worth it.

The plans are step by step color pictures that are easy to follow. This style of presenting the plans allows you the builder the opportunity to build the chest to any size you want with minimal changes being made to the important parts of the locking system. All of the mechanical details have been included in this set of plans. Though, the artisitic decorating portions have been left out for the sake of brevity.

There are no difficut cuts to make or specialized equipment needed. You can build this with a tablesaw. jigsaw, chopsaw and a drill press, palm sander and a router.

If you would like to see a video demonstration of the solution, click the link>> https://www.youtube.com/watch?v=zcjQNflGSXo

Level: 3

You will find these plans in your personal Etsy account immediately after payment.

Enjoy!