1 oz Refresher Oil, Scented Oil for Potpourri, Fragrance Oil, Candle/Soap Making Pick Your Scent
(4)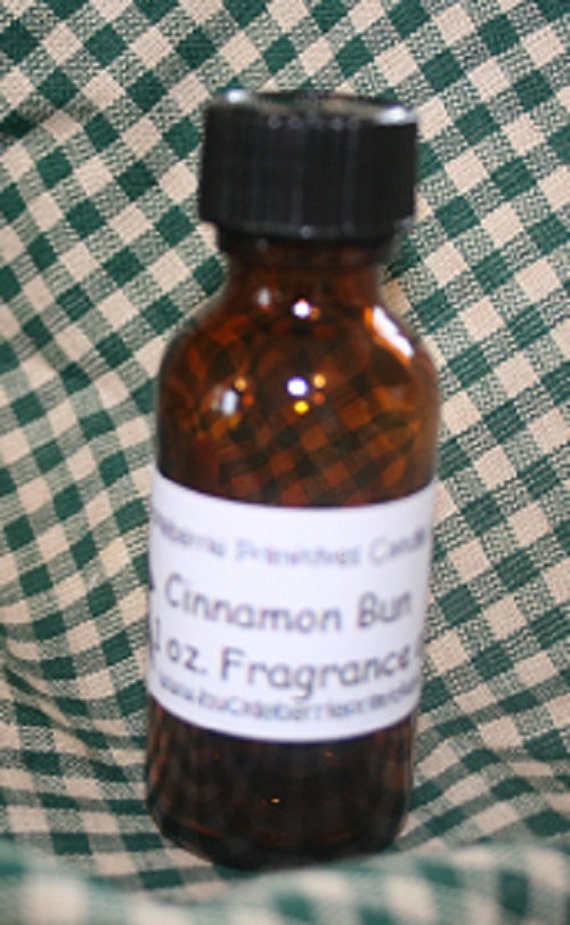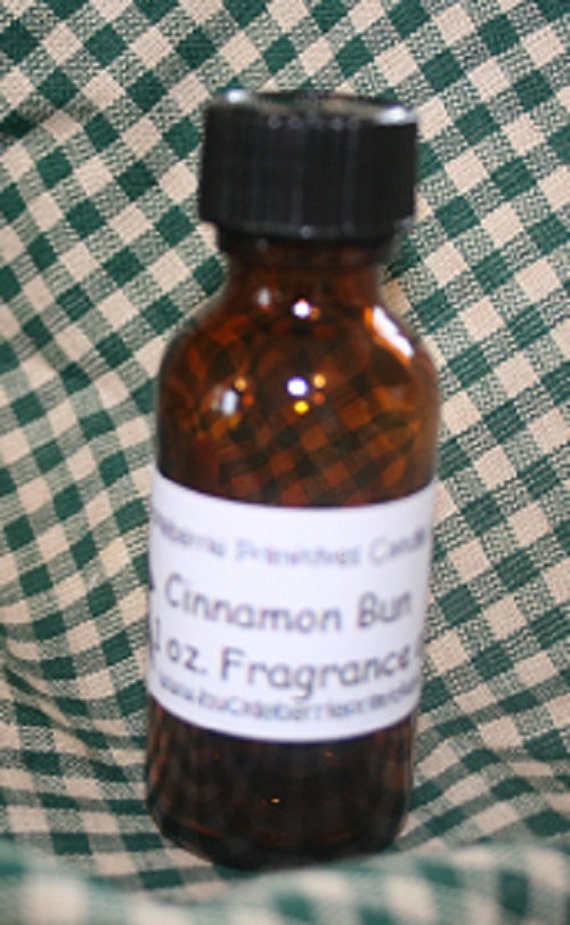 Preparation takes 1-2 business days
Arrives from the United States
---
Item details
Hi and welcome to Huckleberrie Primitives Candle Co.

We now offer our 1 oz Fragrance Oil's we use in our own candles and wax melts for use in your

Some fragrance oils may only be used in candles and bath and body, And some are used only for candles/potpourri and as refreshers. They will be noted below on the scent list if they are bath and body safe by using "BB" after their description. (do not use oils directly on skin).

(The oils have not been tested for gel candle use)

You may choose your fragrances below.

Scent List

Champagne Toast - Celebrate the good times! Pop, clink and sparkle with an effervescent blend of Champagne, juicy nectarine and blackcurrant.

Sugar Milk - A confection prepared by slowly heating sweetened milk to create a sweet caramelized sugar milk scent. Similar to a sweetened condensed milk.

Glazed Cinnamon Donuts - A home-style blend of spices and warm bread with top-notes of spicy clove, nutmeg and ginger, a milky-sweet, buttery middle-note and a caramelized sugar-maple base-note.

PEPPERMINT CANDY CANES - A peppermint blend, cool and sweet with a hint of vanilla. This scent totally reminds you of Christmas candy canes in your stocking!

PIXIE DUST - A wonderful blend of sweet berries - plums, pears, strawberries and a hint of citrus sprinkled with sweet sugar crystals

TIKI BEACH Type - A luxurious blend of toasted coconut, vanilla musk and orchids brings the glamour of a resort-stay to you. The combination of sparkling lemon, toasted coconut, orchid petals with tiny hints of green leaves blended with white cedar and vanilla musk will lull you into a tropical paradise!

DIVA TYPE - This fabulous, warm fragrance is overflowing with a delicious combination of fruits and rich florals. Rich fragrant notes of chocolate, rich amber and sensuous musk give this the oil the lush in luscious! It is almost effervescent! Sweet, crisp, refreshing and delectable!

HOT KISS - This oil is serioulsy fabulous! Notes of Mandarin Orange, sweet red berries, a hint a grapefruit give you a zing whenyou need it; add in a splash of jasmine, sweet mimosa and yummy dew fruit!

GOLDEN SANDS Type - soothing sandalwood, luminous orange flower and warm Tonka beans. The orchestration of white citrus, orange flower, star anise, soft breeze, soothing sandalwood, Tonka beans and exotic musk will lull you into an exotic vacation without leaving your house!

FIZZY POPS - This fruity fragrance really pops! Bubbly top notes of lime, sweet pineapple, lemon and orange. Nuances of gardenia and rose meld with lemongrass and a subtle vanilla at the base. This is just like the Fizzy Pop Rocks Candy you loved as a kid!

CORNBREAD MUFFINS - You won't be able to resist the down home southern bakery goodness of this fresh, sweet cornbread! Super rich and strong. You will honestly think you have hot buttery muffins in your house!

A THOUSAND WISHES Type - Warm the heart a thousand times over with a festive blend of sparkling champagne, crystal peonies & almond crème. Top Notes of Sparkling Champagne, Twinkling Star Fruit, Golden Quince, Middle Notes of Peonies, Freesia and bottom notes of Amber, Almond Crème, Sugared Sandalwood an Velvet Musk.

Watermelon Jolly Rancher - A super sweet watermelon candy - ripe watermelon with sweet sugary crystals. A fun, fruity scentsation!

Flip Flops - A blend of fresh coconuts and vanilla bean noel

Blonde Moment - An incredible iced champagne mixed with rich sweet raspberry and cranberry. BB

Bare Naked Lady - Fresh Sicilian Lemon, Fresh Lime, Fresh Oranges and a shot of ozone! BB

Marshmallow Fluff - Rich, creamy, ooey, gooey, delicious marshmallow cream. A yummy, delicious sugary marshmallow confection! BB

Jelly Glazed Doughnut - Sweet, fried dough glazed with a generous amount of vanilla sugar filled with sweet and yummy, delicious strawberry jam; tiny puffs of powdered sugar complete this sweet, scrumptious delight! BB

Mediterranean Fig - The scent begins with a top note of green apple, strawberry, melon and fig. The heart is a fresh green floral with lily, rosewood jasmine and violet. The base is a rich woody bouquet with oak moss and velvety cashmere. This fragrance oil is infused with natural essential oils including orange..

Green Apple Jolly Rancher - Jolly Rancher Green Apple is bursting with the bold scent of crisp, fresh Green Apple balanced sweet and sassy sourness that made Jolly Rancher famous. Super fun and strong! BB

Fairy Dust - A sweet blend of fresh pomegranate and citrus creates natural juicy tones for this sweet heart delight. Creamy undertones of berry and musk are sweetened with vanilla and sugar crystals complete this luscious scent. BB

Cloves - A strong natural clove with hints of other spices like cinnamon and ginger.

Orange Cloves - A mix of Hot Orange Danish with hints of nutmeg, cinnamon, and clove.

Carnation - A crisp, clean aroma of freshly picked carnation flowers with bottom notes of fresh greenery.

Bay Rum - This sweet woody bouquet begins with top note of star anise & sweet orange leading to a heart of lavender, patchouli & cedar. The dry is a long lasting woody vanilla musk. BB

Leather - The smell of a new car, a leather motorcycle jacket, a riding saddle... you get the idea. Very masculine scent! BB

Log Cabin - A weekend retreat for the outdoorsman in everyone! A warm rustic blend of earthy woods and spices with a fresh burst of pine. BB

Peppercorn - Wonderfully masculine in a dark, spicy sort of way; however, it doesn't smell like black pepper. Many describe it as a sexy man fragrance. Warm and sultry! BB

Angel Type - This signature woman's fragrance is both earthy and angelic. Angel (type) is a heady infusion of bergamot and patchouli.
This fragrance oil is infused with natural patchouli essential oil.

Antique Sandalwood - A woody, musky heart made from sustainably harvested sandalwood and cedarwood essential oils, softened with subtle notes of violet and jasmine. BB

Apple Strudel - A bakery scent at it's finest. Warm sweet apple, cinnamon and pastry scent make this a must try.

Bamboo & Grated Ginger - Shore breezes and tropical ginger are artfully blended in this exotic destination scent. Cyclamen and bamboo get a lively accents of ginger for the fragrance signature as a base of watery musk balances with driftwood to envelop the fragrance with soft caresses. BB

Banana Nut Bread - The mouth-watering aroma of oven fresh banana bread. This delicious combination of walnuts, ripe banana, vanilla, and a touch of spice is sure to spark your appetite. BB

Bird of Paradise - A sweet floral aroma with base notes of fresh fruits and vanilla. BB

Birthday Cake - For those who are looking for a sweet cake scent look no further. BB

Blueberry Cheesecake - Inviting aroma of baked vanilla cheesecake and mouthwatering blueberries BB

Buttery Caramel – Speaks for its self. BB

Cactus & Sea Salt - One of the most unique scents you will ever smell, this modernized version of a classic summer theme stimulates the senses with its freshness and vitality. The new botanical twist of an oceanic accord has dramatic tones of cactus with fresh green elements and unexpected texture. This vibrant green quality creates a shimmering top note that accents the fragrance signature of fresh sea spray. Unexpected salty accents add newness to the blend while elements of sea moss and warm driftwood create rich undertones that support the fragrance from within. BB

Caramelized Pralines - An irresistible blend of sweet warm vanilla caramel, dark brown sugar and butter-drenched pecans. BB

Christmas Hearth - A classic holiday fragrance that tells the story of a cozy holiday night spent sipping wine in front of the fireplace. Christmas Hearth combines orange spice notes from the kitchen, fir and pine notes from the Christmas tree, and an earthy smokiness from the fireplace.

Cinnamon Buns - Wow! Head to the nearest mall and get a fresh, warm cinnamon sticky bun drizzled with sweet white frosting, and you'll have this scent!

Cinnamon Strudel - A wonderful baked cinnamon pastry aroma that smells just like it is made from thin sheets of dough rolled up with cinnamon filling and baked. A must try.

Cool Citrus Basil - A refreshing blend of citrus & herbs. The top has sweet basil, lime, & wild mint. The heart blends geranium, linden blossom & cyclamen. The dry down is a woody amber. BB

Country Bake Shoppe - All of the wonderful scents from your local bakery combine to make this one very strong and fragrant scent. BB

Country Spice - The rich scents of warm country kitchen come alive with this spices and pumpkin with just a hint of something extra. Not just for the Holidays
.
Cranberry Marmalade - Luscious blend of tart cranberries spiced apples and fresh California orange peel.

Cranberry Zucchini Bread - Smells exactly like its name, great bakery scent.

Day at the Spa - Day at the Spa is a calming and balanced fragrance oil that combines notes of lemongrass and black currant with hints of patchouli and sugar cane. It's a great year-round fragrance that fits well in an aromatherapy line. BB

Dragon's Blood - A year round favorite, Dragon's Blood is a potent and earthy fragrance infused with cedarwood, orange and patchouli essential oils. The scent combines sweet and spicy notes to form a sophisticated complex blend.
.
Farmers Market - Combinations of the uplifting aromas of late summer peaches, sweet strawberries and crisp red apples with just the right amount of spices. BB

Fresh Laundry - The scent of just out of the dryer clean freshness. BB

Fruit Loops – A version of a popular kids cereal is spot on! Colorful, sugary fruit flavored cereal rings comprised of bright citrus notes of orange, lemon, lime and grapefruit rounded out with lemon verbena and coated with a sweet vanilla sugar glaze. BB

Gardenia - The exquisite aroma of tropical Gardenia with a top note sweet and green and a floral body intense and rich truly capturing the natural aroma found in this beautiful flower. BB

Gourmet Sugar Cookies - A very rich full bodied cookie dough blend of vanilla, butter and brown sugar. BB

Harvest - A hint of citrus leads to the spicy heart of this harvest blend. Warm tones of cinnamon and clove balance with a crisp green apple accord to create autumn bliss. Leafy accents add texture to the scent, as rich woody undertones support the spiced fruit signature. Finishing touches of vanilla and sweet musk complete the blend. Top - citrus, clove Middle - spiced cinnamon, green apple, leafy Bottom - wood, musk, vanilla. BB

Hot Apple Pie - Hot out of the oven sweet apple pie with cinnamon, apples, vanilla and a touch of cloves.

Hot Orange Danish - BB

Golden Rose - Over two dozen unique perfumes can be found in roses. We've chosen a few of the best to create a complex bouquet of sweet rose, lily, fern, and marigold. BB

Jamaica Me Crazy - Jamaica Me Crazy will transport you to the islands with its irresistible blend of coconut, pineapple, rum, tangerine, banana, and melon-y sweetness. BB

Lavender - Lavender is a very popular and aromatic flower that is known for its narrow aromatic leaves and spikes of lilac-purple flowers which are dried and used in sachets. BB

Lemon Pound Cake - This wonderful baked aroma begins with zesty lemon rinds, with buttery yellow sponge cake and brown sugar. BB

Lilac - The scent of a Lilac bush in full bloom. BB

Ocean Mist - Like the smell of the ocean all year long? Then this one is a must. Sand, Ocean Spray and Sun Tan Lotion but no perfume. It is all in there. Great one for the guys and gals. BB
.
Love Spell - Love Spell is an awesome Victoria's Secret that is great for Valentines day but just as popular year round. With the wonderfully romantic scents of mandarin, bergamot, orange, peach, berries with a hint of musk. BB

Pineapple Upside Down Cake - A rich combination of pineapple, cake, butter, with hints of orange zest and brown sugar. BB

Pine & Peel - This is a unique and awesome combination of fresh pine and citrusy fruits. Grapefruit, orange and apple are just some of the fruit notes.

PinK Sugar - It smells of Cotton Candy, Vanilla and Caramel. But it's also lightened with a fresh Bergamot and orangey citrus top note, with touches of Berries, Muget, Strawberry, Plum, and a dry-down of Dry Fig Leaves, Musk, Anise, with just the slightest hint of Musk and Woodsy Aroma. BB

Sex On the Beach - Sensual name for our exotic blend of peach, orange and cranberry that is sure to delight your senses. BB

Spicy Cup of Joe - A wonderful blend of strong black coffee with a hint of Spicy Cinnamon.

Spicy Kitchen - The aroma of the kitchen comes through with hints of oranges, cinnamon and spices can be found in this unique scent.

Strawberry Shortcake - Notes of fresh strawberries, sweetened shortbread, and lots of whipped cream make this classic true to life and irresistible. BB
.
Vanilla Bean Noel - It's a rich, smooth and unique interpretation of bath and body works vanilla bean noel. BB

Vanilla Hazelnut Coffee - Combination of our Coffee Beans and Vanilla Hazelnut to make this delightful aroma. BB

Warm Vanilla Sugar - Warm Vanilla Sugar has become a classic. With flowery herbal top notes, coconut and vanilla middle notes, and a musky sandalwood base, what's not to like? BB

Raisin Scone - The yummy aroma of fresh baked raisin scones. BB

Jean nate Type - This timeless classic posesses citrus, floral and spicy notes such as jasmine lavender, rose, carnation, lily of the valley, Cedar tonka bean, musk and sandalwood. BB

Juicy Couture Type - A scent with a whimsical feminine charm that smells fabulous. BB

Under the Palm Tree - Fresh smell of coconuts. BB

Coconut & Lime - The refreshing smell of coconuts mixed with lime. BB

Monkey Farts - Funny Name, Great sweet banana and coconut scent. BB

Grapefruit - Refreshing citrusy and fruity. BB

Pleasures Type - Estee Lauder duplication. A wonderful white flower bouquet of jasmine, rose petals, and muguet; enhanced by fresh peach, black current, and strawberries; rounded out with base notes of warm spices, amber and musk. BB

Pure Seduction Type - A seductive blend of musk, floral bouquet, apple and fresh citrus.
Another Victoria's Secret* duplication. Airy freshness and citrusy sparkle refresh a strawberry apple blend woven into jasmine muguet floralcy. Musks sweeten the impression and marry the blend for a richer texture. BB

ALMOND MACAROON - Rich buttery top notes balance with crushed almond to create this luscious decadent fragrance. A hint of spice adds warm texture which leads to the sweet vanilla base. BB

AMISH KITCHEN - A new twist on an old fav - Amish Harvest. Warm cinnamon and rich clove bud create nostalgic appeal at the heart of the scent, as sweet undertones of creamed vanilla and brown sugar complete the sensation. BB

Bear Claws - Layers of sweet flaky pastry made irresistible with mouthwatering hints of chocolate, honey, almonds, raisins, and confectioner's sugar! This is a really strong oil! Bursting with different sweet smells to fill your house! BB

FRESH CUT GRASS- This is an awesome shimmering green blend. Forest fern intertwines with leafy greens and summer grasses as soft floral accents enrich the botanical sensation. A shimmering accord of morning dew completes the lush sensation. BB

MELON BALL FIZZ - This is such a cool summer scent! A scrumptious fruity blend that starts on a base of canteloupe melon mixed with tiny bits of fresh pineapple, ripe mango, papaya, passion fruit, banana and a splash of berry! BB

VANILLA POUND CAKE - You will love this sweet vanilla pound cake; decadent, rich and creamy with hints of butter. BB

COTTON CANDY - The ultimate sweet spun sugar confection! A new stronger blend! Sweet and fruity cotton candy scent. A blend of fresh strawberry, sugar and sweet vanilla. Takes you back to your childhood! BB

Vanilla Lavender - Fresh Lavender mixed with sweet Vanilla. BB

Lavender Fields -Lavender mixed with the scent of fresh cut grass. BB

Pink Sugared Kisses - Pink sugar mixed with sweet cotton candy. BB
Pink Sugared Berries - A blend of pink sugar and raspberry rainbow. BB

Apple Butter - Fresh apples blended with sweet buttery notes, topped with hints of cinnamon spice.



Apples N' Oak Type - A rustic, woody scent with notes of apples and oak. Reminiscent of bobbing for apples & jumping into a pile of autumn leaves! BB



Autumn Leaves® Type - Smell this one with your eyes shut and you'll be reminded of a cool, sunny fall afternoon. Note that this is not a burning leaves fragrance. This one is green and musky with heavy notes of bergamot and is simply a must have for the fall season. BB



Pumpkin Spice - Your favorite pumpkin pie, with tons of extra spice.



S'mores - Ooey gooey campfire delights! A sticky sandwich of graham crackers, toasted marshmallow and melted milk chocolate! BB



A Northwoods Christmas™ - Our own special blend of Fresh Wintery Balsam Pine & Light Spiced Cranberry. Surprisingly pleasant and refreshing. This scent puts an exciting new twist on pine! BB



Bayberry - Bayberry is a classic fresh wintery fragrance, popular for the holiday season. BB



Sleighbells - An upbeat berry scent with a hint of sweet vanilla. Many people say it smells just like gumdrops. BB



Grandpa's Pipe - The sweet smell of Grandpa's pipe! This smooth, rich blend of tobacco is perfect by itself or blended with a touch of cherry! If you are familiar with pipe tobacco's this one smells much like a Cavendish Tobacco. BB


Blackberry - BB

Campfire Smoke - BB

Baby Powder - BB

Dragons Blood

Fresh Squeezed Oranges - BB

Grapefruit - BB

Strawberry Shortcake - BB

Patchouli - BB

Buttery Caramel - BB

Sacred Sandalwood - BB

Butt Naked - BB

Creme Brulee - BB

Lime - BB

Cherry Pie - BB

Strawberry - BB

Buttery Gingerbread

Fresh Squeezed Pineapples - BB
---
---
Scents are wonderful, love the variety!
Mar 7, 2017 by Marissa Franz
Now I can have that yummy autumn scent longer with this oil.
Oct 26, 2016 by muzzamuzza
Wonderful fall fragrance. Carefully packed.
Sep 29, 2016 by ArkansasAbigale
---
More from this seller
---
Shipping & policies
Preparation takes 1-2 business days
Arrives from the United States
Estimated Shipping
All items that weigh 13oz. or less I can ship First Class Mail. Items that weigh over 13 oz I usually ship Priority Mail. If you order a large order of tarts or other items I can try to fit them in a flat rate priority mail shipping box to save you money on shipping. I can fit about 8 to 10 bags of tarts in one flat rate box. I will adjust the shipping costs for you when you place the order.
---
Payments
For payment I only accept Paypal & Debit, Credit cards.

Payment is due within 3 business days of winning your item. I ship items within 4 to 5 business days of when payment is made. Unless it is a very large order then it may take longer.
---
Returns & exchanges
I gladly accept returns and exchanges
Contact me within:
3 days of delivery
Ship items back within:
7 days of delivery
I don't accept cancellations
But please contact me if you have any problems with your order.
The following items can't be returned or exchanged
Because of the nature of these items, unless they arrive damaged or defective, I can't accept returns for:
Custom or personalized orders
Perishable products (like food or flowers)
Digital downloads
Intimate items (for health/hygiene reasons)
Conditions of return
Buyers are responsible for return shipping costs. If the item is not returned in its original condition, the buyer is responsible for any loss in value.
Additional return information
Buyer pays for returning items. Items such as candles and wax melts must not be used.
---
Additional policies
Be sure to take a look my Candles & wax melts website -

http://www.huckleberrieprimitives.com

Follow Me On Twitter http://twitter.com/hbprimitives

Facebook - https://www.facebook.com/huckleberrieprimitivescandleco/