School Digital Paper Printable Classroom Backgrounds College Student Class Pattern Math Science History Art Music School Teachers Scrapbook
(2)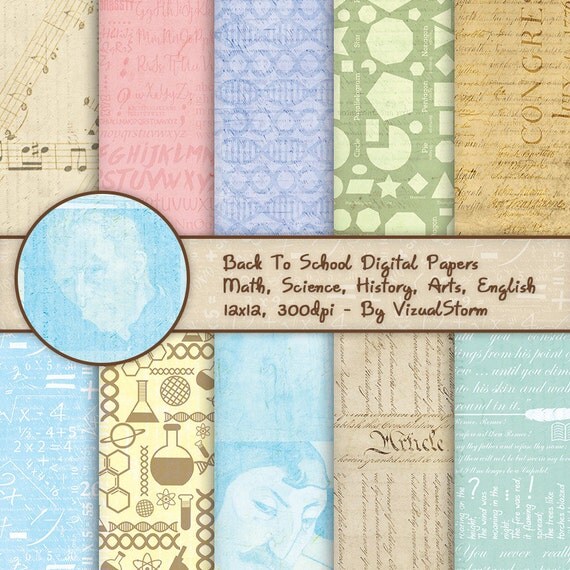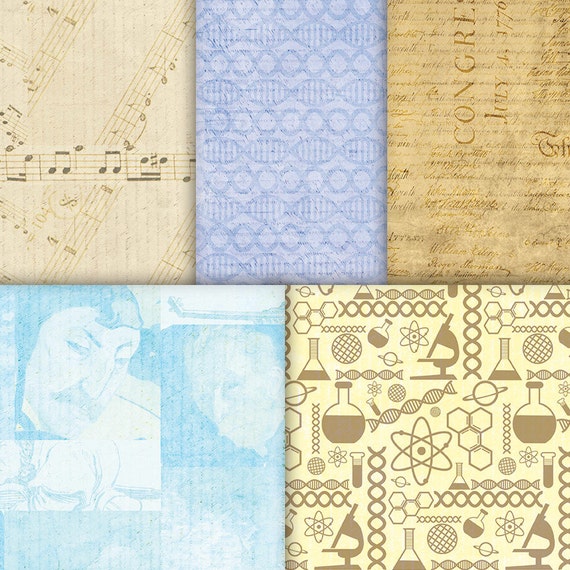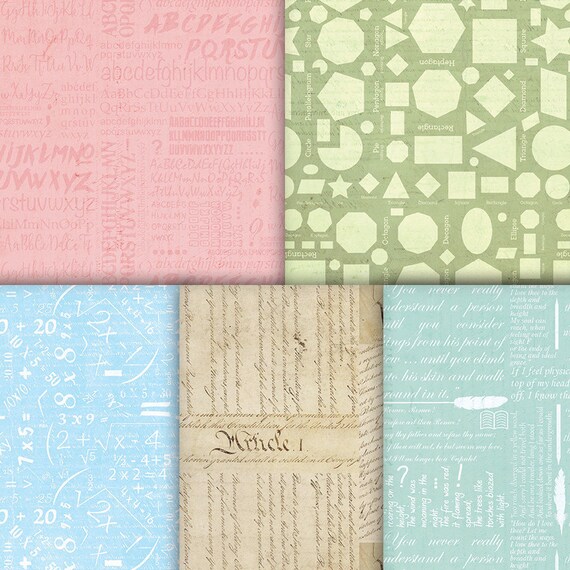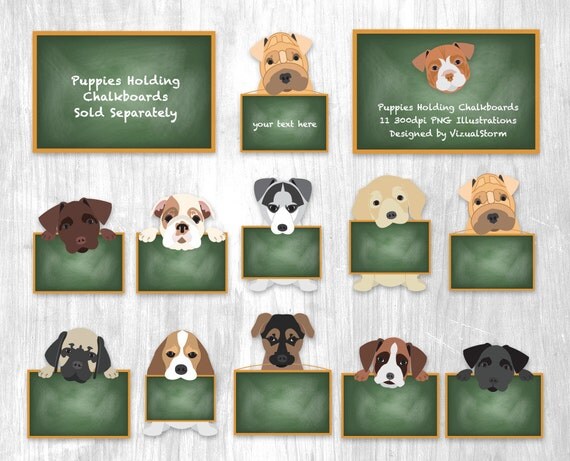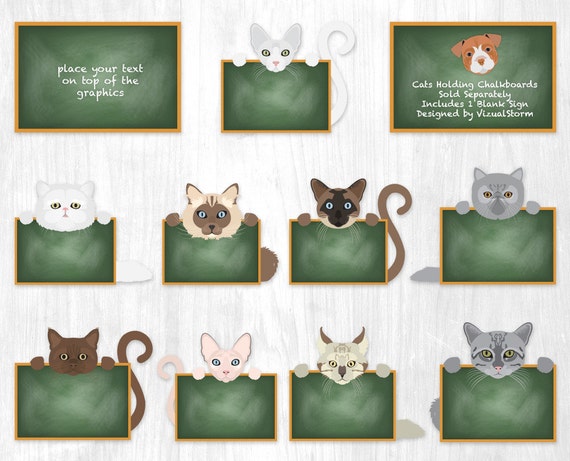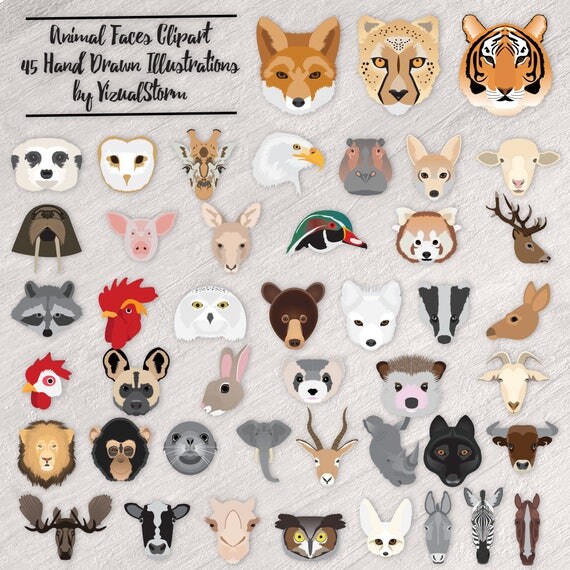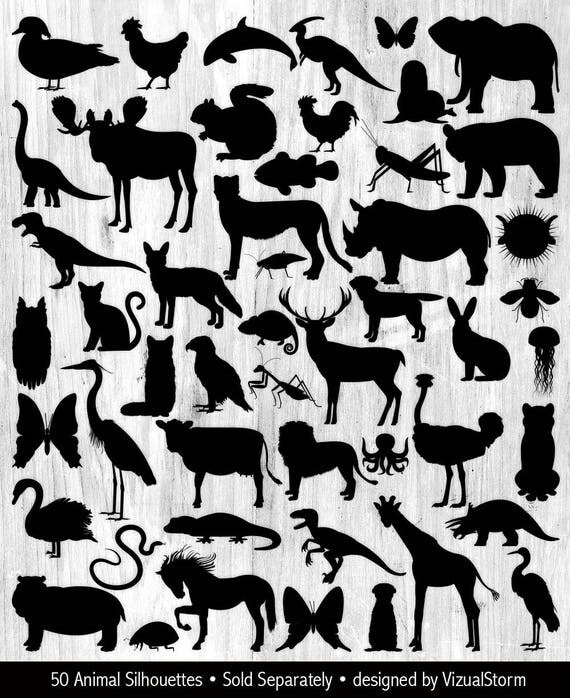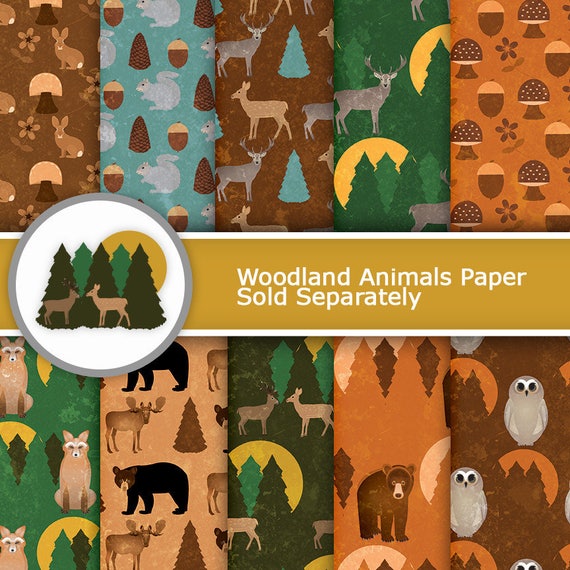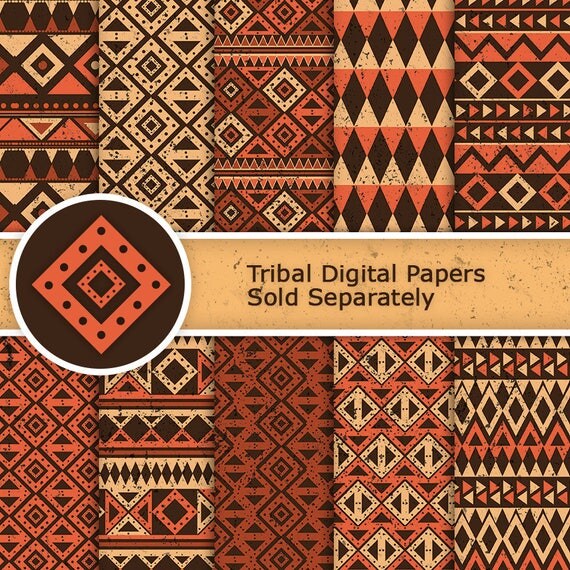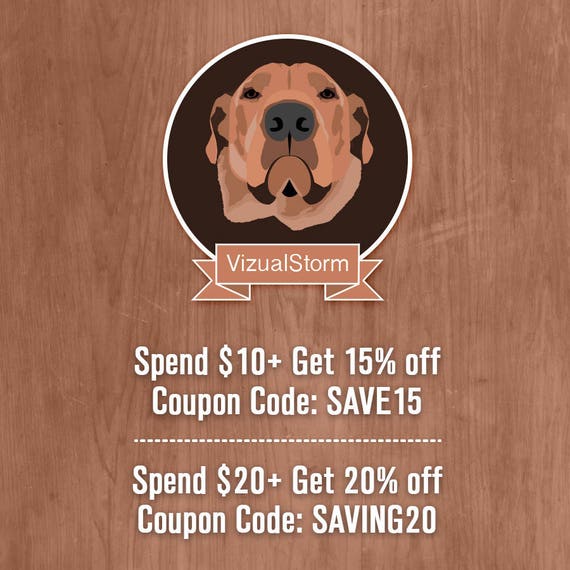 ---
Features
---
Item details
School Digital Paper Printable Classroom Backgrounds College Student Class Pattern Math Science History Art Music School Teachers Scrapbook

• 10 Handmade School Digital Papers
• Custom Texture Overlay
• Math, Science, History, English and The Arts
• 12"x12" High Resolution 300dpi JPG Papers
• Personal or Small Business Use
• Instant Download - 1 Zipped File

► Puppies Holding Chalkboards: http://etsy.me/2vrSX7n
► Cats Holding Chalkboards: http://etsy.me/2v7j985
► Additional Digital Paper: http://etsy.me/1Tkay83
► Animal Clipart: http://etsy.me/1YI6mR2

► Class Subjects Included In Designs
• Geometry
• Basic Math
• Science
• Fine Arts
• Music
• American History
• Literature
• English

► What is included (10 images):
• 10 300dpi JPEG Papers @ 12"x12"

► Materials Needed:
• A personal printer, print shop or online printing service such as vista print
• Paper: will work best on higher quality white paper

► Creative Ideas For Usage:
Lesson Plan Backgrounds, Classroom Decorations, School Related Card Making, School Scrapbooking, Classroom Activity Projects, English Class Projects, Music Class Projects, Fine Arts Projects, Science Class Projects, Math Class Projects, Web Design and School Related Graphic Design Projects.

► Image Resource Credit:
• Declaration of Independence and Constitution: archives.gov
• Sheet Music: Linnaea Mallet (Public Domain Pictures)
• Fine Art Paintings: nga.gov (National Gallery of Art)

► Additional Designs:
• Custom Invitation Designs: http://etsy.me/1SSbY6G
• Greeting Cards: http://etsy.me/1S9yMD5
• Printable Quotes: http://etsy.me/1Ti4oW1
• Handmade Digital Papers: http://etsy.me/1SYjvkW
• Shop Home Page: www.etsy.com/shop/VizualStorm
• Hand Drawn Clip Art: http://etsy.me/1r1cHfW
-----------------------
★ Please take a moment to read my full terms of use under my shop policy page (located under each listing)

★ Credit in the form of a link back to my store is REQUIRED for all products that will be made available to the public for free and/or sold for profit (see below). If you prefer not to credit me, you will need an extended license for each design used, for each project you create. Graphics purchased include a single use and user license. If you use my designs for multiple projects, you will need a license for each project created that include my designs: http://etsy.me/1X2jUtQ

Details:
• Please note that image colors may vary from one monitor or device to the next.
• Each printer is different, colors may vary depending on your printer.

Contact Me:
• If you have any questions, please feel free to message me on Etsy. I will reply within 24 hrs.

You May:

• Use my digital paper in your own designs for sale or hire. Please give credit back to me, either via my shop link, or, a link to the clip art used. If you prefer not to credit me, please purchase an extended license: www.etsystudio.com/listing/247884297
• Utilize my digital paper in blogs or web design, as long as the file(s) can not be downloaded as a stand alone image.
• Use my digital paper for marketing material such as brochures, posters, templates, invitations and advertising (print and online), provided that the graphic(s) cannot be readily extracted/unincorporated from such templates/materials.
• Use on merchandise for resale excluding stickers and logos, provided that such merchandise combines the digital paper image(s) with words and/or other graphics/images.


You May Not:

• Sell my digital paper "as is" in print, on jewelry, in crafts, as stickers or any digital format. My clip art must be combined with additional graphics and/or text on all mediums utilized.
• Resell as is, redistribute as is, provide access to, share or transfer any images purchased.
• Include my digital paper in layered files where the original graphics can be extracted.
• Repackage and sell the digital papers on it's own or as part of a bundle.
• Make graphics available to a third party on a digital asset management system, shared drive or the like for the purposes of sharing or transferring such graphic(s).
• Sell my designs in logos or stickers
• Claim my work as your own

• Your respect for my work and usage terms are hugely appreciated.
• Purchase of this clip art does not transfer ownership to you, it grants you the rights to use it.

TERMS (Please read the shop policies before purchasing):
• By purchasing any file from this shop you accept the terms and conditions.
• Do NOT resell, redistribute, or give away.
• I spend a lot of time creating these images, so PLEASE, Do NOT claim any of the work from this shop as your own.
---
---
These papers are amazing! Perfect addition to my classroom supplies!
Jul 15, 2017 by Amanda White
Oct 4, 2016 by heathermariewood
---
More from this seller
---
Digital downloads
---
Returns & exchanges
No refunds or exchanges will be permitted once digital files are downloaded, or, custom design projects have begun. Please back up your files after downloading. If your download link expires or your files are lost, replacement files will not be sent. If I have made an error with any of the images, then I will promptly correct any issues.
---
Additional policies
DOWNLOADING FILES
•••••••••••••••••••••••••••••••

Once your payment has posted, you will receive an email with a notification that your digital file is ready to be downloaded. You will need to go to you Purchases and Receipt page on Etsy, enter the item you purchased, and click the "Ready to download" button.

VIZUALSTORM TERMS OF USE
•••••••••••••••••••

I hope you enjoy my designs and I wish you the best of luck on your creative projects. Please take a moment to review my terms of use.

★ I periodically check up on the usage of my illustrations and designs. If I notice my designs being utilized outside of my terms of use, you will be required to pay a fee, as well as be required to remove your listings/products. If you fail to abide by these requirements, you will be reported, and, further prosecution actions may be pursued for Copyright Infringements.


★ Small Business and Personal Use (Commercial Use Not Allowed)
•••••••••••••••••••
You may use my designs for small business and personal use in print material such as brochures, posters, classroom outlines, invitations and advertising (print and online), provided that the graphic(s) cannot be readily extracted/unincorporated from such templates/materials. The files must be a flattened JPEG or PDF file. Artist credit is required via a link back to my shop for all digital goods. For print projects, artist credit is required somewhere visible within your design (on the back is fine). Artist credit for print projects can be credited via my shop name - "Name Of Design Used" Amy White, VizualStorm. My designs must be less than 2/3 of your overall design.

You may use my designs in your own designs for sale or hire as long as you give credit back to me via my shop link, and, my designs must be no more than 2/3 of your overall design. Your designs must be combined with additional graphics and/or text. You may not simply use my designs "as is" in any medium. Altering my original designs and claiming them as your own is prohibited. White space does not count as part of a design. If you use my designs, and there are no additional graphics or text within your design, that would be considered using "as is".

You may not use my designs as part of a bundle that you sell, distribute, or give away in digital, print or otherwise. Under no circumstances can you use or sell my designs as is, or, claim them as your own, this includes sticker sheets, nail wraps, embroidery, pillows, collage sheets, posters.. etc. If you have any questions about usage terms, please do not hesitate to ask.

★ Blog/Online Use
•••••••••••••••••••
You may utilize my designs online in blogs or as part of your own web site design, as long as the file(s) can not be downloaded as a stand alone image. If using my graphics for your online
designs, credit must be given by placing
my store link visibly on the blog or web page. You can not use my designs as your logo or identity in blogs, print, web sites or otherwise.


★ Educational Use:
•••••••••••••••••••
Feel free to use these for classroom material in both print and online, as long as you follow the prohibited and small business use guidelines. Graphics purchased include a single user license, the items used must be used solely by you. Do not distribute to friends or anyone else. Artist credit is required to use any of my designs, unless you purchase an extended license, or, receive written permission to do so from VizualStorm.


PROHIBITED USE
•••••••••••••••••••
You may not use or resell my designs as is, redistribute as is, provide access to, share or transfer any images purchased. You may not include my designs in layered files where the original graphics can be extracted. All of your designs must be flattened.

My graphics are NOT to be used for commercial printing (collage sheets, sticker sheets, editable templates, embroidery patterns, rubber stamps, posters, etc) for any product (hard goods) for sale on Etsy, Zazzle, Vista Print, Redbubble or similar websites.

You may NOT sell derivative versions of my work, including size changes, color modifications and design modifications, and claim them as your own. If you make changes to my designs, you still need to credit VizualStorm.

You may NOT use my designs as your logo, or as part of your logo. If you would like a personal logo designed, please contact me for a quote.

You may NOT sell my work on a collage sheet, sticker sheet, or as part of a bundle.

ARTIST CREDIT REQUIREMENTS
•••••••••••••••••••

★ Credit in the form of a link back to my
store is REQUIRED for all digital files that will be made available to the public for free and/or sold for profit (see below). Any print projects must include my shop name, and my name somewhere within your design. If you are unable to credit me directly onto a printed piece due to the nature of the product (such as jewelry), then you must credit me per the venue in which it is being sold and/or made available (web page, online store, etc.).

★ Link to be used in all digital files containing my graphics (copy & paste into your document)
www.vizualstorm.etsy.com

★ Artist credit REQUIRED for printed materials containing my graphics without an extended license (copy & paste somewhere visible within your layout/design, it may go on the back)
"Name of Product(s) Used" Designed by Amy White, VizualStorm

★ Do NOT claim any of the work from VizualStorm as your own.


EXTENDED LICENSE
••••••••••••••••••••••••••••••••••••
If you prefer not to give artist credit, and/or, are printing/manufacturing more than 250 copies/items, you must purchase an extended license.

Your respect for my work and usage terms are hugely appreciated.


PRODUCTION LIMIT
••••••••••••••••••••••••••••••••••••

You may use my art in printed media up to 250 copies. You will need to get an extended license for more prints and rights to use my work. You can purchase an extended commercial license here: www.etsy.com/listing/247884297


INSTANT DOWNLOAD FILE DETAILS:
•••••••••••••••••••••••••••••••••••••••••••••••••

• All files will be provided as stated in the description, typically zipped png & jpg files. If for some reason you encounter an issue, please contact me and I will be happy to help.

• Instant Downloads will NOT be sent directly from me, unless you meet the free item(s) requirements. Upon payment, Etsy will send you a confirmation email with your digital download link and receipt.

• Bare in mind that enlarging images or icons will result in poor quality. It is advised that you utilize the images in their provided dimensions, or smaller, for maximum quality.

• Please note that image colors may vary from one monitor or device to the next.


ADDITIONAL INFO:
•••••••••••••••••••••••••

• I would love to see how you use my graphics, so please send me links so I can check them out!