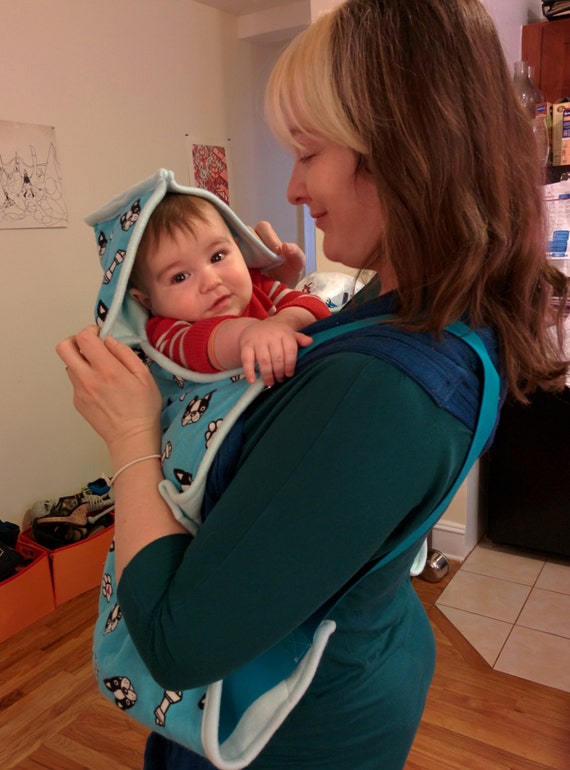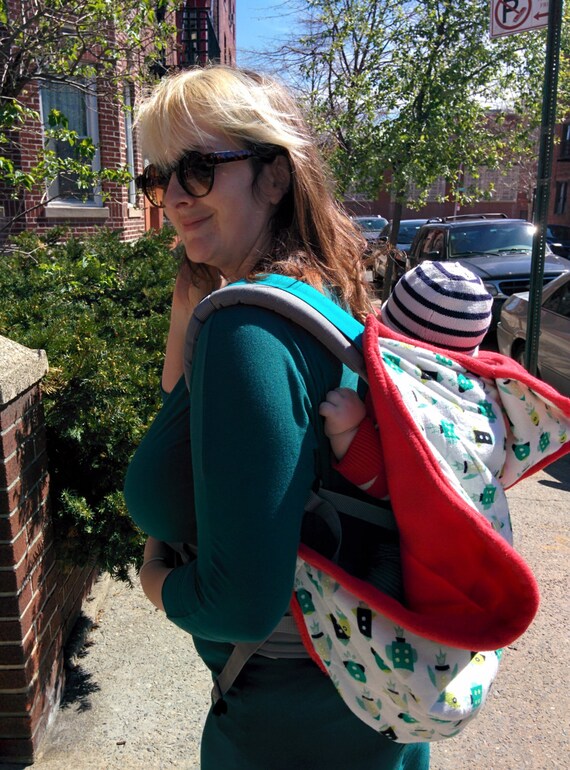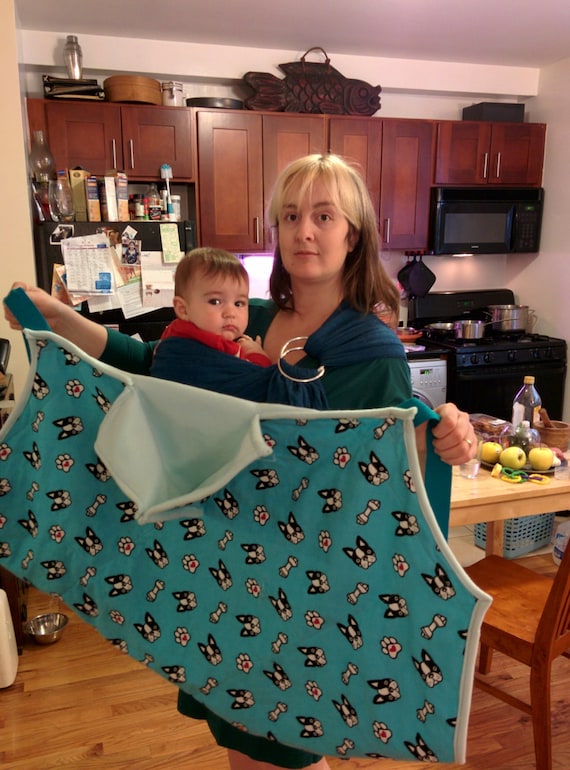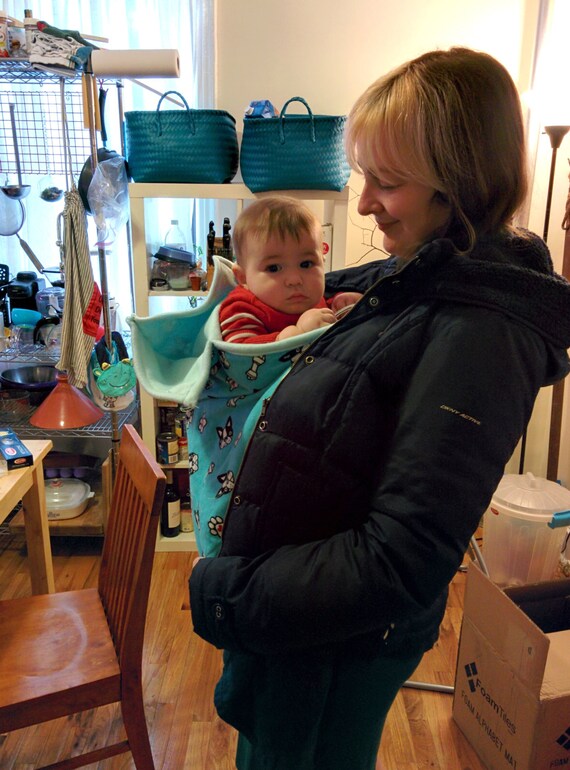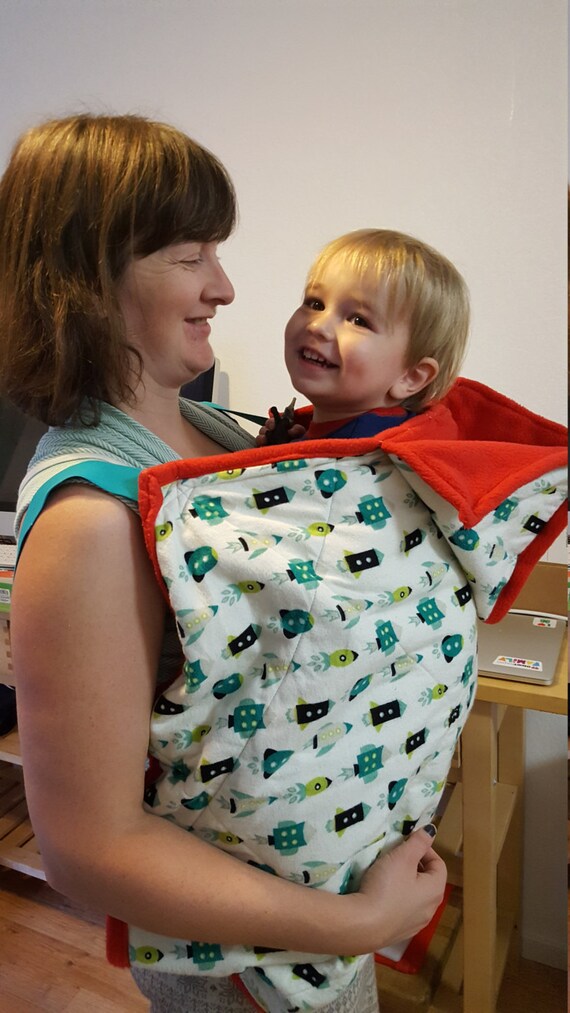 ---
Features
Made in Santa Cruz, California
---
Item details
Simple pattern to keep your baby warm and close when it's cold.

Instructions to measure and reinforce two layers of fleece (and optional batting) with a hood and comfy, stretchy straps to make your own unique, snug baby wearing layer.

Much simpler than pulling a baby covering layer over your head and much cheaper than buying a separate baby wearing coat.

Easy to throw on in your way out the door or carry in a bag with you in case it gets chilly.

It's versatile enough to wear under any regular coat or jacket and you can still make contact with your baby underneath.

I designed this living in NYC where the temperature goes from a cool fall to freezing snowstorms, and it added a whole level of versatility to going out (which is, naturally, complicated enough with an infant!) We even used it as an alternative to bundling the baby in multiple layers if it wasn't too cold but we needed to run out for some groceries. Between this, my coat and being so close to me, he was a snug little guy.

The pattern is designed to be as simple as possible to reproduce while still being very practical - there are no pockets but you can still touch your baby's body and readjust. There is a detachable hood but it can be omitted if you like, or made as one piece with the rest. The straps are stretchy so this fits anything from newborn over two and maybe larger, we'll let you know.

Finally, it works with any kind of carrier! We used it with a SSC, a variety of wraps, and a ring sling. Since it just fits around the baby's rump then tucks up under this feet it doesn't matter what you use!