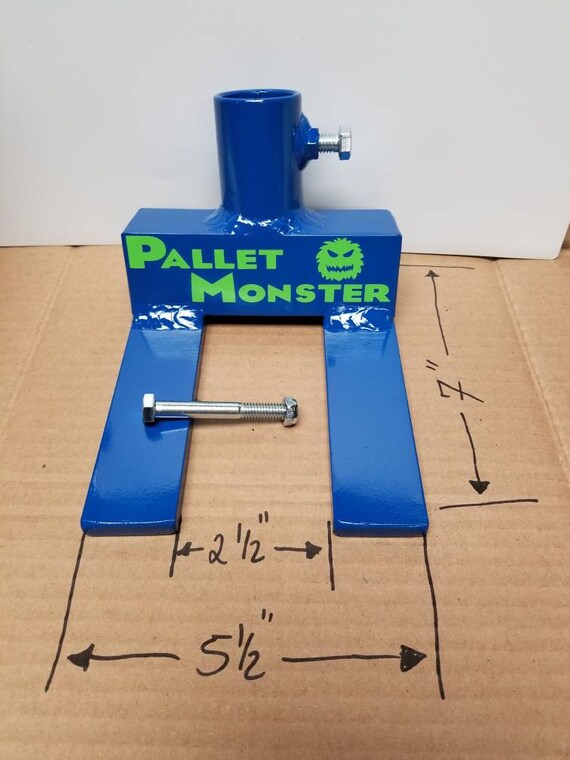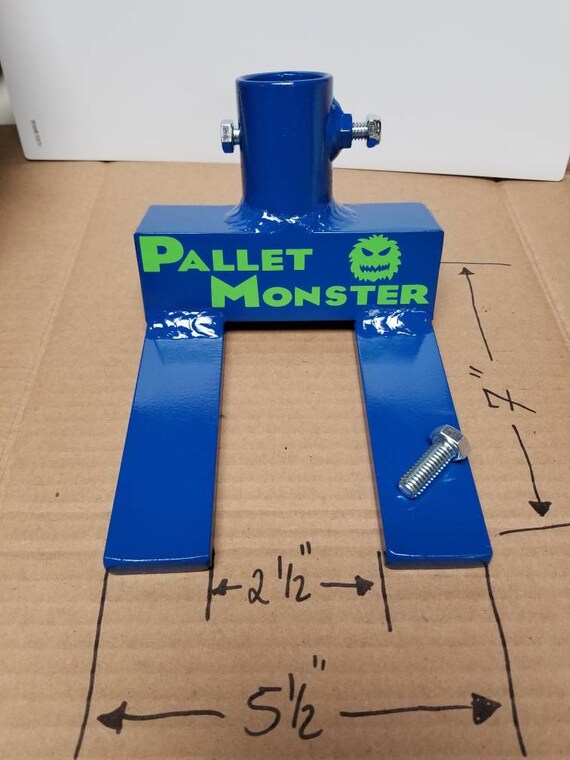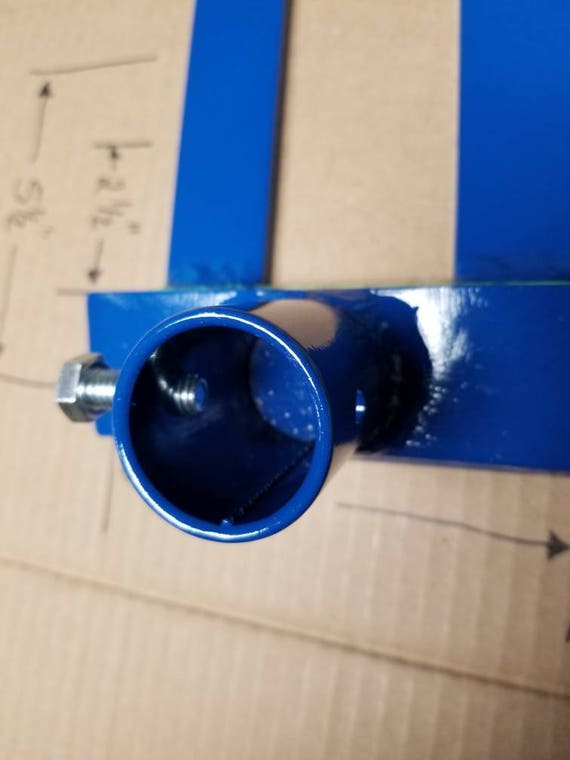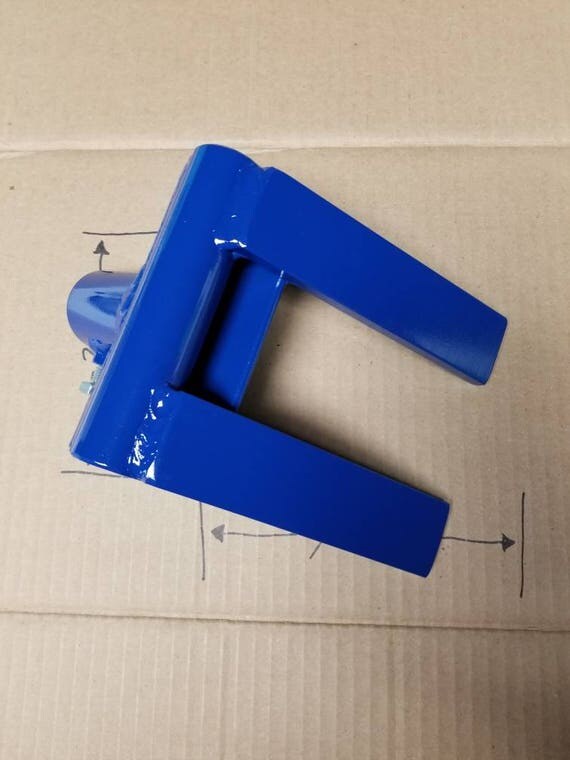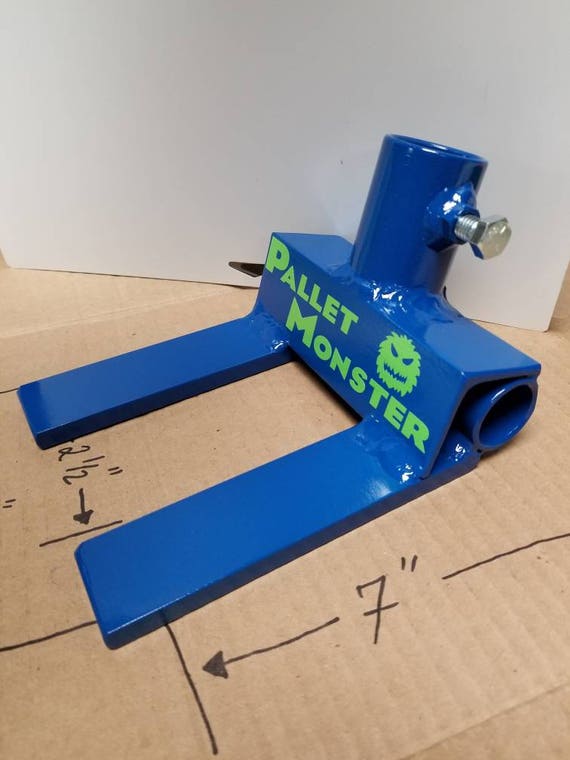 Arrives from the United States
---
Features
---
Item details
PALLET MONSTER


Handmade Pallet Tool for Recovering Boards


Because my design has been copied by so many...

When you see the name PALLET MONSTER you are getting the original high quality pallet tool!

Don't be fooled! When I designed my pallet tool 3 years ago, there was only 1 other design being sold here. About 8 months after my sales the copy caters started coming out of the wood work! If you want the original that works, You are here!

I use COLD ROLLED STEEL (1018) for the prying ends. Not the weaker Hot rolled steel (A36)
Also take a look at the thickness of angle and pipe I am using.....much thicker. STRONGER.

A36 hot rolled vs 1018 cold rolled steel comparison chart in pictures.

When you get to the stronger pallets with the twisted shank nails, You will need MY much STRONGER pallet tool.

I use pipe where the tool will pivot on the pallet. This makes it easier on the operator. Common sense should tell you using flat bar or square tubing is a BIG NO NO.


Please zoom in on the pictures and see the quality welds and how all the steel edges are are sanded instead of leaving them sharp. I am an honest person and I take pride in every pallet tool I build. Every single pallet tool is made by me personally. I have been a welder / fabricator for over 20 years.

Here is a tip when buying anything that's been welded. If the weld looks like a "worm", the weld is likely undercut and is not a good weld.

You will NOT bend this tool breaking down pallets.

*How I came up with this GREAT tool.*
I brought home a bunch of pallets to take apart and build a chicken coop. I started with a hammer and a crow bar and soon found out this was not an easy task. After a few designs and many tweaks, This great pallet tool was born. I then decided to make and sell these, since I new other people out there were probably having the same problem. I wonder how others came up with theirs? Hmmmmm....


Please look at my feedback with all the happy customers!!

I have tested and tweaked my design to remove boards with minimal to no cracking. My pallet tool is designed to save boards, not just rip them apart. With well over 3,000 pallet tools sold, I must be doing something right :-)

BRAND NEW USA steel.

New design allows 2 options for attaching your handle!

Option 1 - You can use the supplied bolt and just slip your handle in then tighten the bolt.

Option 2 - Drill the handle then insert the supplied bolt and nut. I personally prefer option 2.

By bolting the handle on, you wont need to worry about threads breaking or re- tightening a bolt that may come loose. Do you know what happens after you keep tightening a bolt? The threads in the nut will start to strip. You will end up drilling out the handle to put the bolt all the way through!!!

You simply drill your handle once, put in the bolt, tighten the nut and you are done.

Bolt and lock nut included. I include hardware for both ways.

Due to the price of shipping, You will need to add your own 1" handle. (you will need to drill a hole through the handle)

Painted with Rustoleum spray can primer and paint.

Once again, you are buying whats in the picture only. NO HANDLE.

THIS IS A STOCK PHOTO. The one you buy will look the same.

Suggested handle and drilling instructions included. (if you choose to drill your handle)

Please use this pallet tool responsibly.

Weighs a little over 4lbs.

FREE FAST USPS PRIORITY MAIL SHIPPING

Thank you for looking and have a great day!
---
---
This thing is awesome! If you do any work with pallets, you NEED this tool. It used to take me about 1/2 hour of smashing and prying to get the tough pallets apart, especially the ones with the twisted nails. Now it takes about 3 mins, and I'm not sore and sweaty afterwards. High quality welding. I followed the recommendations to fit it with black plumbing pipe -makes it very sturdy. Don't try to use a broom pole or similar item - it will snap. Can't recommend this enough - saves me a ton of time and labor. Thanks Scoder!
1 day ago by calemgunn
Love it! Works perfect.
Jan 31, 2018 by ncstateturfman23
Jan 27, 2018 by Clinton Evans
Received quick. Thanks for the great service.
Jan 24, 2018 by Rick Roberson
Great price and free shipping. Very well made, almost a piece of sculpture. Great communication with the maker as well. Totally pleased.
Jan 9, 2018 by Jonathan Underhill
---
More from this seller
---
Shipping & policies
Arrives from the United States
Estimated Shipping