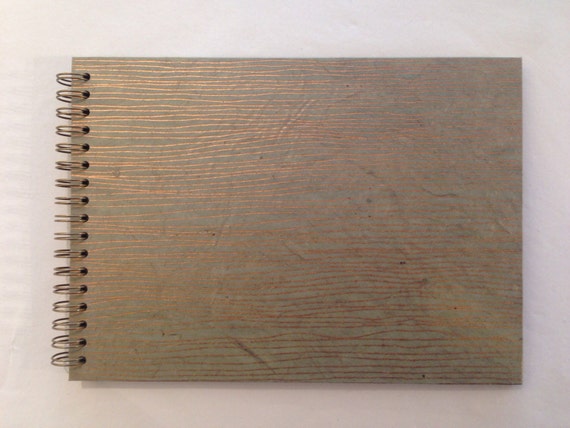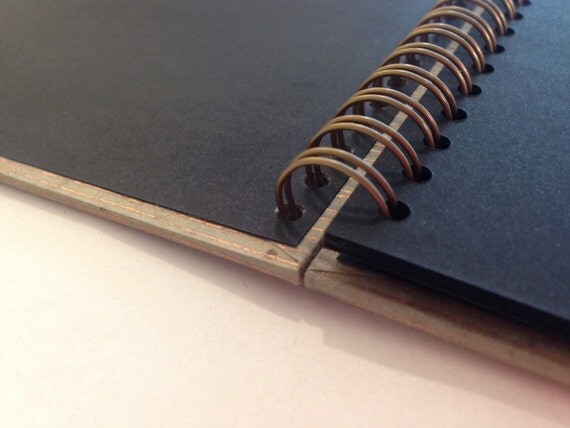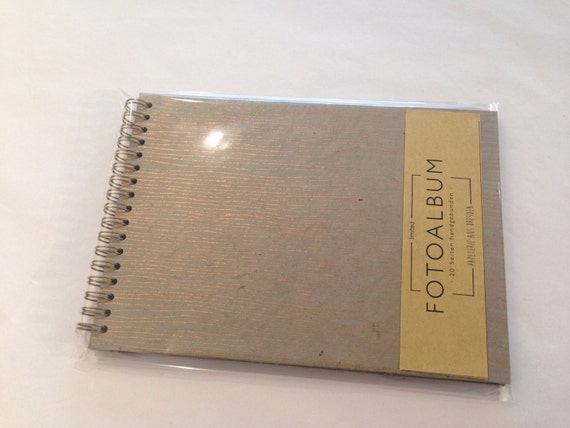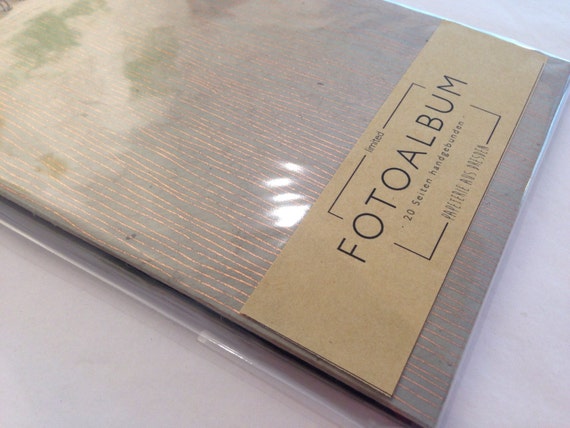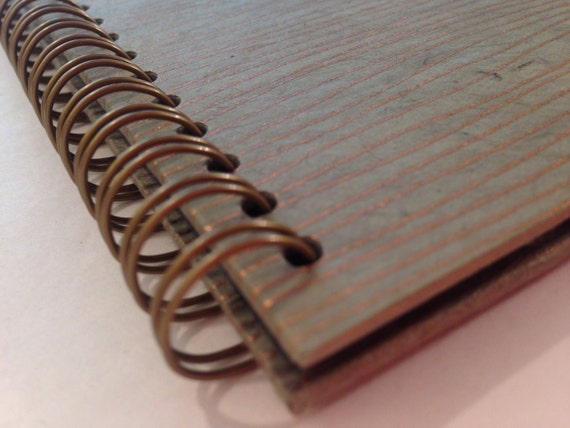 ---
Features
---
Item details
Sorry, we couldn't translate this to English.
The photo album is handmade by me.
It is ideal as a gift or as a place of storage of the most beautiful holiday photos.

10 double = 20Seiten to the free design

The cover is made of a beautiful printing paper with graphic patterns. The color of inside of the is black.

Dimensions:

15.5 x 21.5 cm

Fits 13 x 18 cm photos.
---
---
a classic and clean-designed photo album. handsome! timeless!
Jul 14, 2017 by jeff bridgers
a classic and clean-designed photo album. handsome! timeless!
Jul 14, 2017 by jeff bridgers
---
More from this seller
---
Shipping & policies
Estimated Shipping
Warenversandkosten wie in den einzelnen Artikeln beschrieben.
---
Payments
Preise wie in den einzelnen Artikeln beschrieben.
Zahlung kann per Überweisung oder Paypal erfolgen.
---
Returns & exchanges
Sie können Ihre Vertragserklärung innerhalb von 14 Tagen ohne Angabe von Gründen in Textform (z. B. Brief, Fax, E-Mail) oder – wenn Ihnen die Sache vor Fristablauf überlassen wird – durch Rücksendung der Sache widerrufen. Die Frist beginnt nach Erhalt dieser Belehrung in Textform, jedoch nicht vor Eingang der Ware beim Empfänger (bei der wiederkehrenden Lieferung gleichartiger Waren nicht vor Eingang der ersten Teillieferung) und auch nicht vor Erfüllung unserer Informationspflichten gemäß Artikel 246 § 2 in Verbindung mit § 1 Abs. 1 und 2 EGBGB sowie unserer Pflichten gemäß § 312e Abs. 1 Satz 1 BGB in Verbindung mit Artikel 246 § 3 EGBGB. Zur Wahrung der Widerrufsfrist genügt die rechtzeitige Absendung des Widerrufs oder der Sache.

Der Widerruf ist zu richten an:

Anne Bräunig
Lößnitzstraße 23
01097 Dresden

E-Mail: anne_braeunig@gmx.de

Widerrufsfolgen

Im Falle eines wirksamen Widerrufs sind die beiderseits empfangenen Leistungen zurückzugewähren und ggf. gezogene Nutzungen (z. B. Zinsen) herauszugeben. Können Sie uns die empfangene Leistung ganz oder teilweise nicht oder nur in verschlechtertem Zustand zurückgewähren, müssen Sie uns insoweit ggf. Wertersatz leisten. Bei der Überlassung von Sachen gilt dies nicht, wenn die Verschlechterung der Sache ausschließlich auf deren Prüfung – wie sie Ihnen etwa im Ladengeschäft möglich gewesen wäre – zurückzuführen ist. Im Übrigen können Sie die Pflicht zum Wertersatz für eine durch die bestimmungsgemäße Ingebrauchnahme der Sache entstandene Verschlechterung vermeiden, indem Sie die Sache nicht wie Ihr Eigentum in Gebrauch nehmen und alles unterlassen, was deren Wert beeinträchtigt.

Paketversandfähige Sachen sind auf unsere Gefahr zurückzusenden. Sie haben die Kosten der Rücksendung zu tragen, wenn die gelieferte Ware der bestellten entspricht und wenn der Preis der zurückzusendenden Sache einen Betrag von 40 Euro nicht übersteigt oder wenn Sie bei einem höheren Preis der Sache zum Zeitpunkt des Widerrufs noch nicht die Gegenleistung oder eine vertraglich vereinbarte Teilzahlung erbracht haben. Anderenfalls ist die Rücksendung für Sie kostenfrei. Nicht paketversandfähige Sachen werden bei Ihnen abgeholt.

Verpflichtungen zur Erstattung von Zahlungen müssen innerhalb von 30 Tagen erfüllt werden. Die Frist beginnt für Sie mit der Absendung Ihrer Widerrufserklärung oder der Sache, für uns mit deren Empfang.

Ende der Widerrufsbelehrung

Ausnahmen vom Widerrufsrecht

Das Widerrufsrecht besteht nicht bei Fernabsatzverträgen zur Lieferung von Waren, die nach Kundenspezifikation angefertigt werden oder eindeutig auf die persönlichen Bedürfnisse des Kunden zugeschnitten sind.

Ob die gelieferten Waren unter diese Ausnahme fallen, kann der jeweiligen Produktbeschreibung im DaWanda-Shop entnommen werden. Sieht der Verkäufer die Ware vom Widerrufsrecht ausgenommen, enthält die Produktbeschreibung einen entsprechenden Hinweis.

Im Streitfall obliegt es dem Verkäufer zu beweisen, dass seine Ware nach Kundenspezifikationen angefertigt oder eindeutig auf die persönlichen Bedürfnisse des Kunden zugeschnitten wurde.