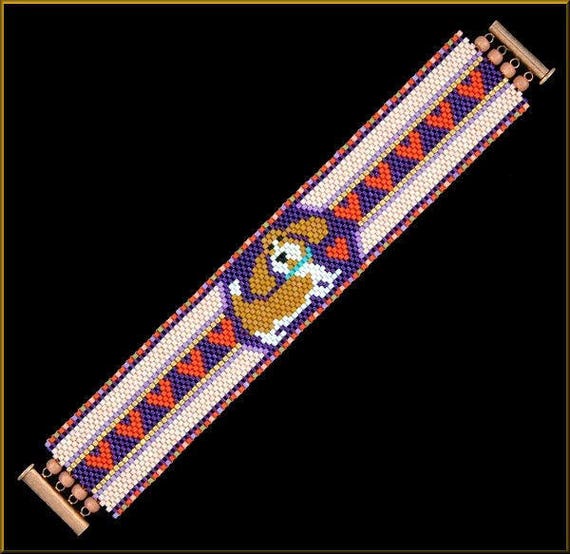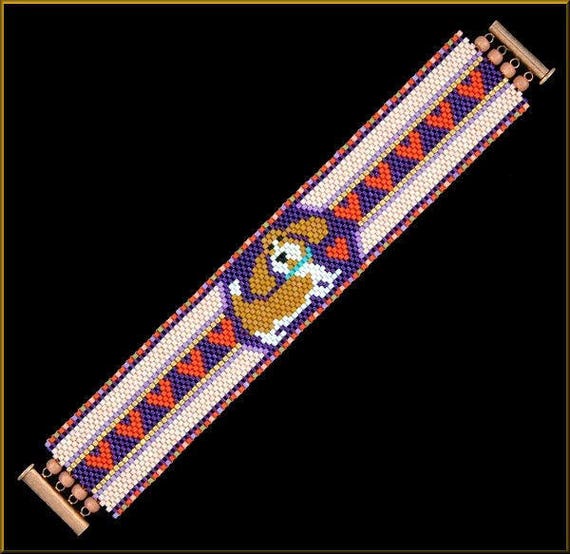 ---
Features
Made in Inverness, Florida
---
Item details
Thank you for taking a peek at my pattern!

A ton of love, work and whimsy goes into each one.I guarantee every pattern will keep you smiling before, during & after you bead it :O)

All my patterns are even-count peyote and use 11/0 miyuki delicas. I keep them all between 20-24 delicas wide... which I consider an average & eye-pleasing size. You can always add trim if you like em wider. I keep the ends simple so it's easy for you to add or subtract rows.

ALL my patterns are tested and beaded by me before I list them for sale.The biggest part of the design process is beading them up. It normally takes 1-3 days to work the pattern in BeadTool...but the beading process can take me up to two weeks. Most of the time what I end up with doesn't look much like what I started with!
My husband takes over from there and does all the photo work and everything else. All in-all, we spend well over a week on each pattern. Some designs have taken 2 weeks. This is why I ask people to PLEASE not copy our work or pass it around. We aren't retired and can't afford to create them if they are given away.

You may make bracelets to sell from my patterns but may not teach them without my permission.

I always use K.O thread and condition it with Thread Heaven several times for each bracelet. The thread conditioner keeps your thread from knotting and makes the thread happier to work with. Fireline makes the bracelets too stiff and other beading threads don't hold up as well as the K.O. The K.O is also so darn pretty it adds some extra bling to each bracelet. That's why I use the the fun, colorful, slide clasps too.

I think of them as storybook bracelets. The personalities and stories behind the critters appear as you bead them to life.

The pattern includes word chart, bead graph, bead list & supply list.

You need to be proficient in even-count peyote. There are no directions included on how to do it. You also need to know how to add thread & trim , put on a clasp and read a word chart or bead graph.

This bracelet measures 1 1/8" wide X 6 3/8" long BEFORE adding a clasp. The pictured clasp adds 3/4".

Kits for my patterns can be purchased at https://www.etsy.com/shop/KitsByDiana . If you do not see a certain kit listed then click on the REQUEST CUSTOM ORDER button. Diana will make you a kit for any of my patterns at a very reasonable price.

This is for a PDF file to be emailed to you.

******* Please keep track of your purchases. You get a free one with every five that you buy. Just email me and let me know the title that you want and if it's a pen cover or a bracelet. I will email it to you. The same rule/plea applies to the free ones....i.e. please don't share them.
---
---
More from this seller
---
Digital downloads