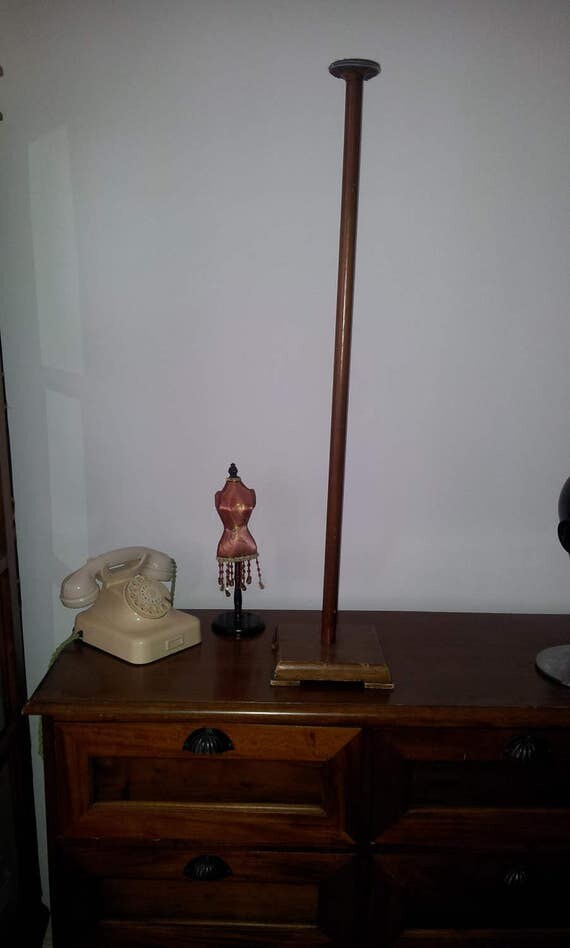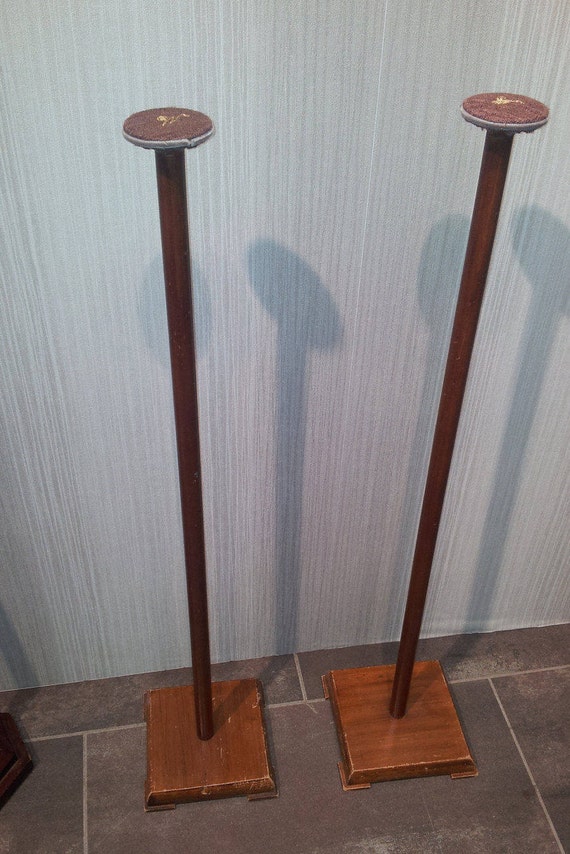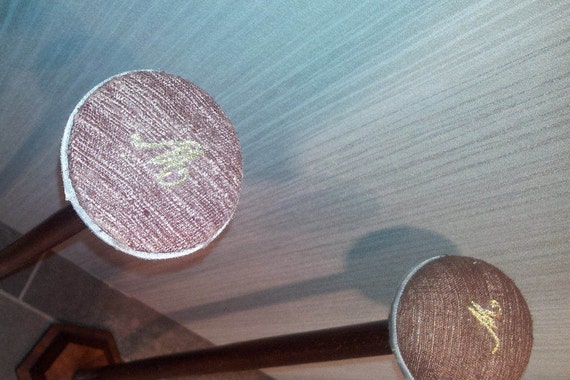 Preparation takes 3-5 business days
---
Features
---
Item details
Antique wooden hatstands with a square foot. One costs 50 Euros plus postage. Very gorgeous, quite high! I´ll put them in another ad as set! 92 cm high!
Telephone and little mannequin not included in offe, just decoration.
---
---
More from this seller
---
Shipping & policies
Preparation takes 3-5 business days
Estimated Shipping
Artikel ausgenommen Sonderanfertigungen werden in der Regel 3-5 Werktage nach Zahlungseingang mit DHL verschickt.
Die Versandkosten werden bei Bestellung mehrerer Artikel neu berechnet vom Verkäufer.
Bitte warten Sie hier eine entsprechende Rückantwort bzw. Bestätigungsmail vom Verkäufer ab.
---
Payments
Bestellungen müssen innerhalb von 7 Werktagen bezahlt werden (Geldeingang spätestens nach 10 Tagen)
Sollte eine Bestellung nicht innerhalb der Frist bezahlt sein, wird diese storniert.
Individuelle Auftragsarbeiten werde nicht vor Geldeinang bearbeitet.
Alle Beträge verstehen sich als Bruttobeträge.
---
Returns & exchanges
1§ Geltungsbereich
Die folgenden Allgemeinen Geschäftsbedingungen regeln das Vertragsverhältnis zwischen Cornelia Plotzki als Inhaberin von "Hat Solution" und Verbrauchern, die über unseren Shop/ Blog Waren kaufen.
§ 2 Vertragsschluss
Die von uns angebotene Ware stellt eine unverbindliche Aufforderung an den Käufer dar, diese zu kaufen.
Der Vertragsschluss kommt zustande, wenn Sie die Bestellung via Mail bei Hat Solution bestätigen. Der Käufer erhält dann vom Verkäufer darüber eine Bestätigungsmail mit den Zahlungsinformationen Der Käufer ist verpflichtet, den Gesamtpreis innerhalb von sieben Tagen nach Erhalt der Kaufbestätigung zu zahlen, es sei denn es wird hierfür eine abweichende Vereinbarung getroffen.Eine abweichende Vereinbarung muss von beiden Parteien bestätigt werden.
Wird ein Artikel nicht innerhalb von 7 Tagen nach Kaufdatum bezahlt, wird diese Bestellung automatisch ohne Rückinformation storniert.

§ 3. DatenschutzSpeicherung Ihrer Bestelldaten
Die Kundeninformationen insbesondere der Adresse wird nur für den Zeitraum bis zur Auslieferung der Ware gespeichert und danach gelöscht. Daher muss bei jeder erneuten Bestellung eine neue Übermittlung der Versandinformationen erfolgen.
Die Angaben werden nicht an dritte weitergegeben.
Sie können Ihre Angaben jederzeit bis zur Versendung der Ware korrigieren. Der Käufer wird am selbigen Tage darüber informiert, wenn die Ware versandt wird.


Widerrufsrecht
Sie haben das Recht, binnen vierzehn Tagen ohne Angabe von Gründen diesen Vertrag zu widerrufen.
Die Widerrufsfrist beträgt vierzehn Tage ab dem Tag des Vertragsabschlusses.

Um Ihr Widerrufsrecht auszuüben, müssen Sie uns ( mittels einer eindeutigen Erklärung (z.B. ein mit der Post versandter Brief, Telefax oder E-Mail) über Ihren Entschluss, diesen Vertrag zu widerrufen, informieren.
Zur Wahrung der Widerrufsfrist reicht es aus, dass Sie die Mitteilung über die Ausübung des Widerrufsrechts vor Ablauf der Widerrufsfrist absenden.

Folgen des Widerrufs

Wenn Sie diesen Vertrag widerrufen, haben wir Ihnen alle Zahlungen, die wir von Ihnen erhalten haben, einschließlich der Lieferkosten (mit Ausnahme der zusätzlichen Kosten, die sich daraus ergeben, dass Sie eine andere Art der Lieferung als die von uns angebotene, günstigste Standardlieferung gewählt haben), unverzüglich und spätestens binnen vierzehn Tagen ab dem Tag zurückzuzahlen, an dem die Mitteilung über Ihren Widerruf dieses Vertrags bei uns eingegangen ist. Für diese Rückzahlung verwenden wir dasselbe Zahlungsmittel, das Sie bei der ursprünglichen Transaktion eingesetzt haben, es sei denn, mit Ihnen wurde ausdrücklich etwas anderes vereinbart; in keinem Fall werden Ihnen wegen dieser Rückzahlung Entgelte berechnet.
Bei kleineren Mängeln greift der Verkäufer auf sein Recht der Mängelbehebung zurück, soweit dies möglich ist.

§ 5 Widerufsfolgen und Kosten der Rücksendung
Im Falle eines wirksamen Widerrufs sind die beiderseits empfangenen Leistungen zurückzugewähren und ggf. gezogene Nutzungen (z.B. Zinsen) herauszugeben. Kann der Käufer die empfangene Leistung sowie Nutzungen (z.B. Gebrauchsvorteile) nicht oder teilweise nicht oder nur in verschlechtertem Zustand zurückgewähren , muss hierfür insoweit Wertersatz geleistet werden. Für die Verschlechterung der Sache und für gezogene Nutzungen müssen Sie Wertersatz nur leisten, soweit die Nutzungen oder die Verschlechterung auf einen Umgang mit der Sache zurückzuführen ist, der über die Prüfung der Eigenschaften und der Funktionsweise hinausgeht. Unter "Prüfung der Eigenschaften und der Funktionsweise" versteht man das Testen und Ausprobieren der jeweiligen Ware, wie es in einem Ladengeschäft möglich und üblich ist. Die Sachen sind auf unsere Gefahr zurückzusenden. Verpflichtungen zur Erstattung von Zahlungen müssen innerhalb von 30 Tagen erfüllt werden. Die Frist beginnt für Sie mit der Absendung Ihrer Widerrufserklärung oder der Sache, für uns mit deren Empfang.

§ 6 Eigentumsvorbehalt
Der Kaufgegenstand bleibt bis zur vollständigen Bezahlung das Eigentum des Verkäufers.
§ 7 Gewährleistung
Die Gewährleistung richtet sich nach den gesetzlichen Vorschriften.
§ 8 Haftungsbeschränkung
Wir schließen die Haftung für leicht fahrlässige Pflichtverletzungen aus, sofern diese keine vertragswesentlichen Pflichten, Schäden aus der Verletzung des Lebens, des Körpers oder der Gesundheit, Garantien oder Ansprüche nach dem Produkthaftungsgesetz betreffen. Gleiches gilt für Pflichtverletzungen unserer Erfüllungsgehilfen und unserer gesetzlichen Vertreter. Zu den vertragswesentlichen Pflichten gehört bei körperlichen Sachen insbesondere die Pflicht, Ihnen die Sache zu übergeben und Ihnen das Eigentum daran zu verschaffen. Weiterhin haben wir Ihnen die Sache frei von Sach- und Rechtsmängeln zu verschaffen.
---
Additional policies
Hat Sollution gibt keine Garantie auf Antique/Gebrauchte Gegenstände.
Gebrauchtegegenstände können Zeichen von abnutzung vorweisen über die sie vom Verkäufer informiert werden.
Bei Elektrischegeräte bitte die angaben zur Stromversorgen beachten.