200+ Black Phyllostachys Nigra High Quality & Germination Bamboo Seeds. USA SELLER!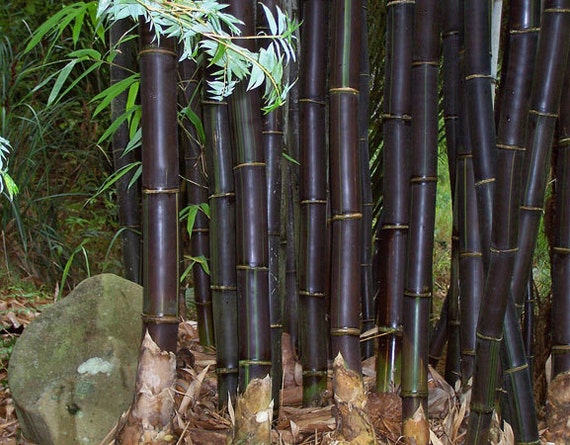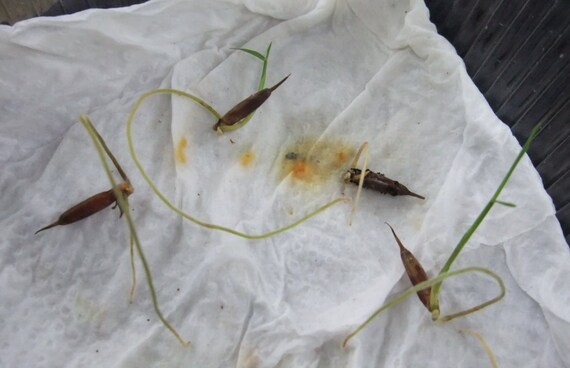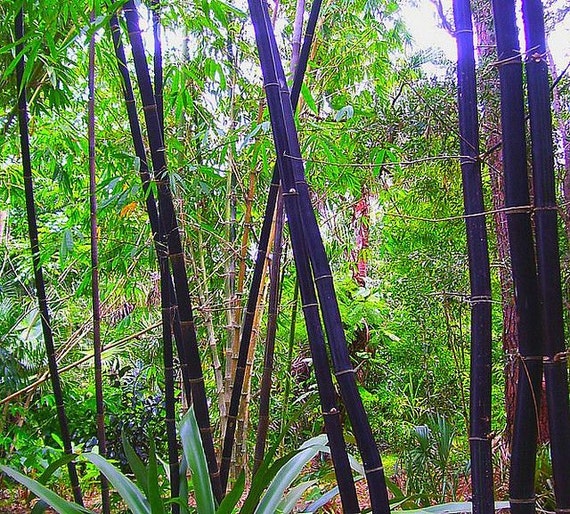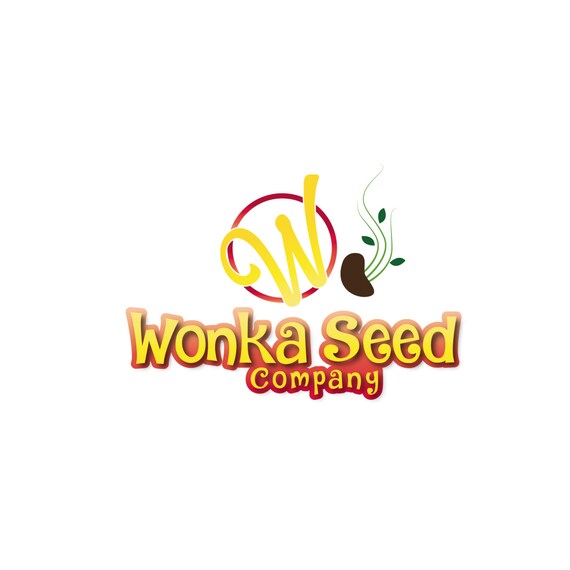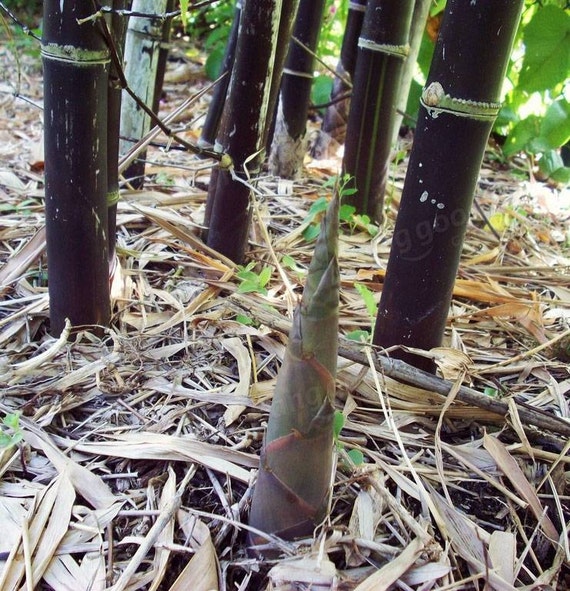 ---
Item details
200+ Black Phyllostachys Nigra High Quality & Germination Bamboo Seeds

DESCRIPTION:
Black bamboo became the first hardy oriental bamboo. The legendary 'Black' is native to Taiwan and China it can withstand temps. to -4 F. Top and foliage damage occurs in the low teens during dry winds. New canes emerge green and turn ebony black within two years. This is reported to be the only species the culm turns a true ebony in color.

The culm sheath have wavy blades with prominent oral setae, auricles and ligules. Black bamboo should be protected from wind if possible. The culms are not as erect in shaded sides as some other species and tend to weep or arch over. Pruning can correct this behavior. Foliage loss occurs at 0 to -5 degrees F. with complete top kill of canes at around -10 to -15 degrees F.

Germination Guide:

SEED TREATMENT:
1. Rinse seeds with clean water.
2. Soak seeds for 5 minutes in 10% salt water solution. Rinse.
3. Soak seeds for 15 minutes in clean water.

SOWING:
1. Use a 50/50 mix of perlite and peat/sphagnum moss, moistened to the point where you can barely squeeze water out of it. You can either mix this yourself or buy it pre-mixed at any local garden center. Do not use all your mix.
2. Place soil mixture in either a 1020 flat w/ humidity dome or I have also used a plastic Tupperware style sweater box with lid.
3. Scatter seeds randomly or place them in rows in the mix…it's up to you.
4. Cover lightly with remaining soil mix and place cover on flat.
5. Lid should keep moisture high. Open once or twice a week to allow fresh air in and check soil moisture. If dry, gently mist with clean water.

OR:

1. Moist a paper towel to the point where you can barely squeeze water out of it.
2. Lay seeds on the paper towel.
3. Fold the paper towel and carefully slip the paper towel into the plastic bag. Seal the bag completely.
4. Store the plastic bag in a light, warm place until seeds germinate.Remove the seeds to individual peat pots after they've grown their roots.

GERMINATION & SEEDLING CARE:
1. You should begin seeing germination occur within 2 to 4 weeks.
2. Keep cover on for another week to keep humidity up and enhance seed germination. Once seedlings begin to reach the top of the cover remove cover.
3. Seeds will continue to germinate for upwards to 4 weeks after you see the first seed germinate.
4. Your new bamboo seedlings will grow to approximately 4 inches in the first month.
5. After the first month you can begin applications of an all purpose fertilizer. For this I mix Miracle Grow plant food into spray bottle and gently mist them thoroughly.
6. Depending on what container you used to germinate your seeds in, you can transplant the new seedlings safely after the first month. I have been putting all mine into 4" round pots.
7. When new seedlings are about 2 to 3 months old they will begin to send up new shoots.
8. 1 year old seedlings will vary in height between 1 to 2 feet.
---
---
More from this seller
---
Shipping & policies
Preparation takes 1-2 business days
Arrives from the United States
Estimated Shipping