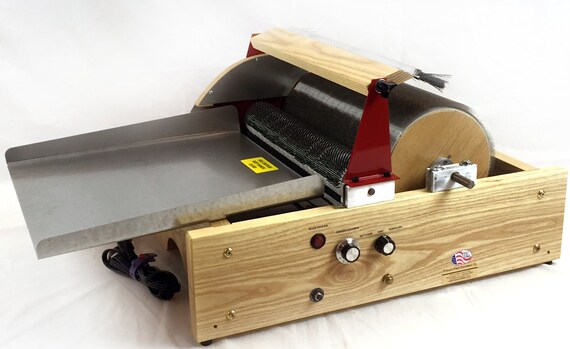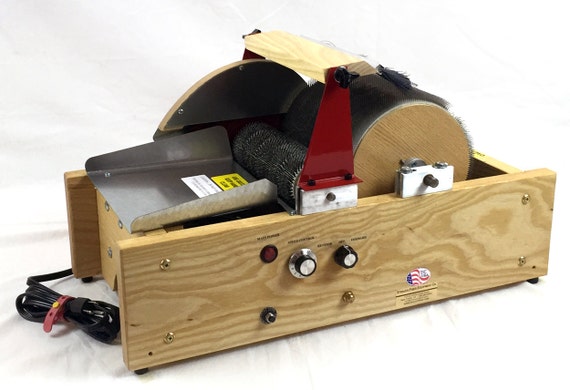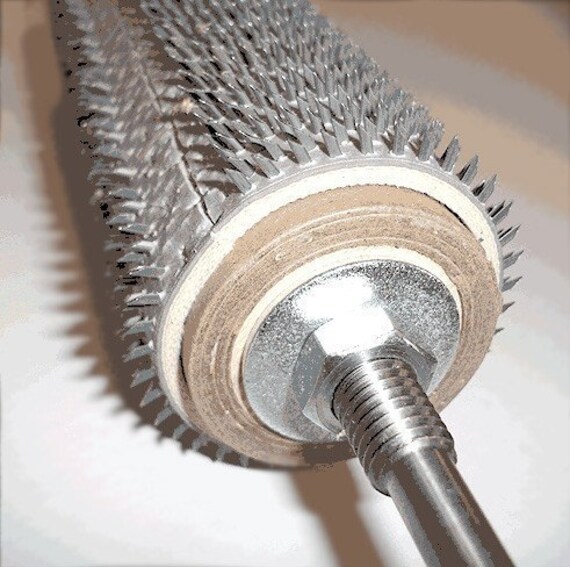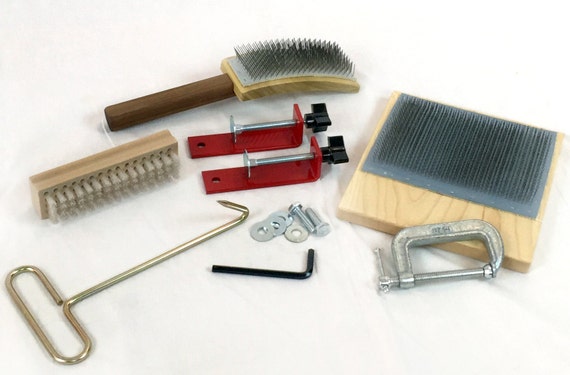 Preparation takes 1-3 business days
Arrives from the United States
---
Item details
I'm currently offering free shipping in the continental US ($50 shipping credit to Alaska/Hawaii) and a whopping THREE POUNDS of fiber glory with all Strauch motorized carders! You'll get a mix that may include commercially and hand-dyed wool and blends, scoured fleece, natural colored and dyed tops, sparkle, silk, bamboo, blending nylon, locks, tencel and odds and ends, so you can start playing right away!

----

The Finest is the gold standard for fine fiber, perfectly blended luxury batts.

Spin utterly unique yarn with the exact fiber blend of your choice. Make your own gorgeous blended batts for fun and profit! Yay! I'm well pleased to offer this amazing drum carder for sale. It's a workhorse top of the line model with all available Strauch features including the Brush Attachment, now in a powerful motorized option.

Having a chain as the drive mechanism provides a constant positive non-slipping action while carding and is far superior to belt drives. And of course, the motor makes production carding easier on your body, and really allows you to focus on producing gorgeous batts with minimal fatigue.

These machines are truly unique in the marketplace and built with the same high standards as the hand crank models. They are have both infinitely variable speed AND reversibility features. The variable speed (not just a few set speeds) is invaluable when working with fine fibers like alpaca, angora, or cashmere, or silky blends like tencel, bamboo, silk, or sparkle.


The dimensions of these carders are the same as their manual counterparts.
The large drum on the single width carder is 7" in diameter x 8¼" wide. The small drum is 2" in diameter x 8" wide. The carder produces a batt approximately 8" wide x 22" long. The frame is 24" long, 11½" wide, 6" high.
There are switches on the circuit board to choose between 110v (domestic) and 230v (international). Naturally, carders shipped to US customers are pre-set to 110v.

This unit is equipped with 128 teeth psi card cloth and "Slicker-Licker" (SL), unique to the Strauch carders. Instead of having the same wire pin teeth as the main drum, which tend to grab the fiber as you card it in, requiring you to build up a certain level of fibers, the Slicker-Licker has widely-spaced, sharp blade-like teeth that feed in the fiber smoothly without catching it. They also make it easy to tell when the main drum is full to capacity--only then will fiber start to catch on the licker-in.

The 6" high frame permits a larger sprocket on the small drum. This makes a 5:1 ratio between the drums, which allows more carding action per revolution. This 5:1 ratio allows for minimal turning of the large drum to produce an excellent, well blended batt; 2-3 passes are sufficient.

The fine fiber brush attachment prevents fine and short fibers from flying away as you card. It smooths down fiber and packs it onto the main drum, allowing you to load up more fiber into your batt, even with very fine or fluffy fibers, like alpaca or mohair. It can flip back if you don't want to use it, or to remove the batt.

I love the way this carder gently buy effectively pulls in the fiber, how gentle the teeth (vs. intermeshing pins) are on delicate fibers, and how well built it is. It's an excellent production carder. It's a pleasure to use.

Special tools included with each "Finest" are:
-The popular Knuckle-Saving-Batt-Pick, an invaluable tool for removing the batt without damage to the equipment or the user.
-Doffer/Cleaner Brush to thoroughly and easily clean any residual fibers from the carding drum.
-A small cleaner/dabber brush for use on the licker drum (It's also great for cleaning off your work surface)
-The new Teasing Tool, which clamps to your work-surface or one-handed teasing. Use it to open locks and tease fiber prior to carding (scoured fleece or locks, not necessary for blending commercial or carder fiber).
-Table clamps to secure the carder to the work surface, if desired.

International buyers: I cover the first $50 of shipping (average cost of domestic shipping, which I cover for US buyers), so any international shipping profiles show the shipping cost less my $50. If you're interested in purchasing, convo me & I'll check with Otto for the cost.
---
---
I wanted to say that I am thrilled with my carder. We ran into an issue where the manufacturer forgot to send the Hopper with the machine! I called and spoke to Otto himself. He was beyond kind, attentive and prompt on a Saturday, no less. He located my missing hopper, called me back, and got into the mail quickly! The 3 lbs of fiber I was to receive went out late as well, but again with the prompt response and she sent an extra lb for inconvenience!! All the fiber is beautiful and quite a diverse mix. I definitely recommend Artclub and would buy from them again. Thank you so much ♡♡♡
Mar 8, 2017 by Betty Jo Hilger
---
More from this seller
---
Shipping & policies
Preparation takes 1-3 business days
Arrives from the United States
Estimated Shipping