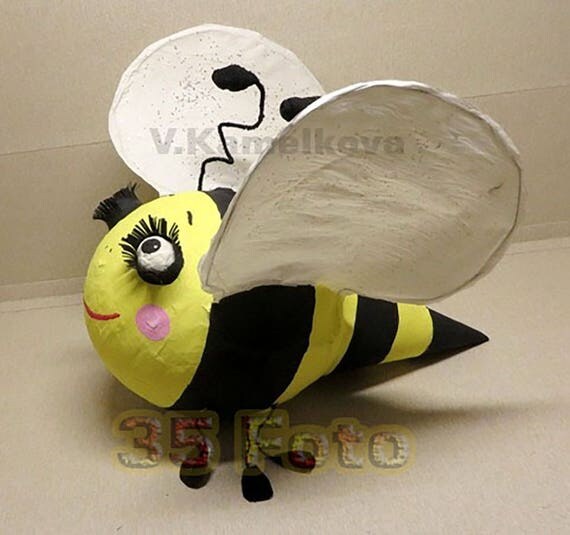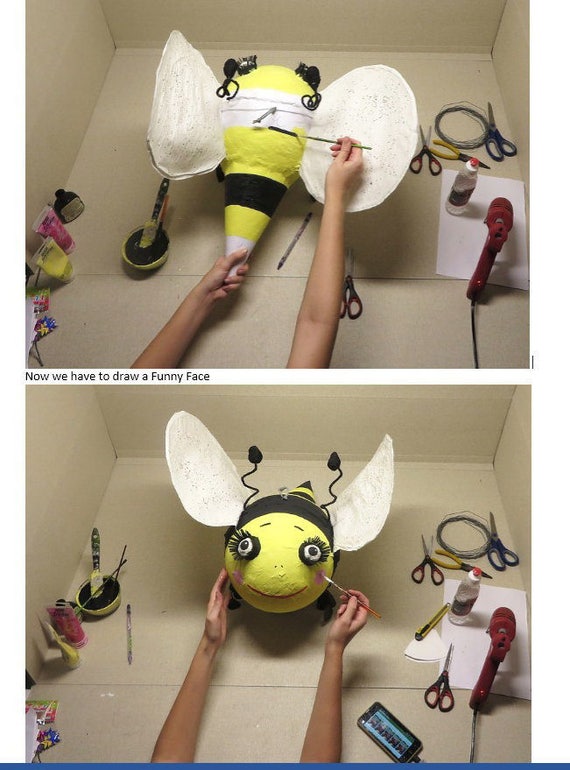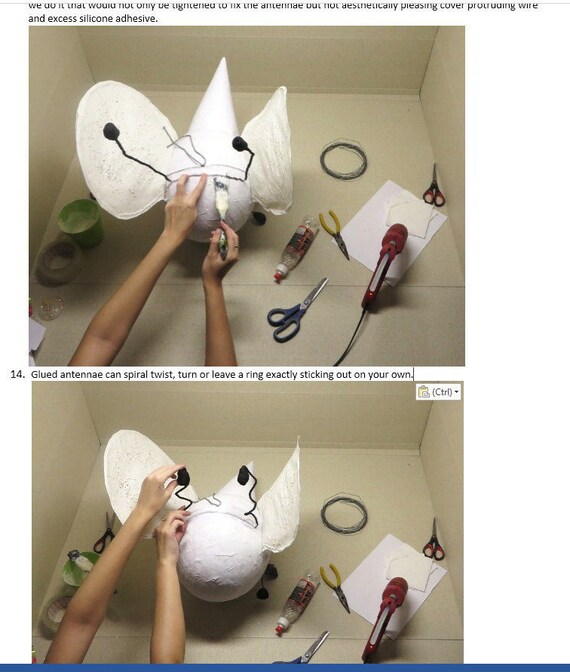 ---
Features
---
Item details
1234/5000
Podrobnyy i prostoy master klass po izgotovleniyu pin'yaty pchely. Po analogichnomu master-klassu mozhno sdelat' i pin'yatu-babochku s foto 2.
Pin'yata - eto polaya igrushka iz pap'ye-mashe kotoraya nabivayetsya sladostyami i podarkami i razbivayetsya imeninnikom na prazdnik.

Uroven' slozhnosti - legkiy. Sovetuyu nachat' svoye znakomstvo s pin'yatami imenno s legkogo urovnya.
Sdelat' takuyu pin'yatu pod silu lyubomu cheloveku bez spetsial'nykh navykov i opyta raboty s pap'ye-mashe
format vord 34 foto s podrobnym opisaniyem izgotovleniya pin'yaty na 18 stranitsakh, foto i opisaniye tekhniki pap'ye-mashe, problemy i ikh ustraneniye.

Posle postupleniya oplaty MK budet vyslan na vash e-mail v techenii dvukh sutok
Otvechu na lyubyye voznikshiye voprosy po MK.
VNIMANIYe:
Prodazha pin'yat o moim MK, razreshena pri sleduyushchikh usloviyakh:
1. Pri opublikovanii raboty v svoyom magazine, na sayte, na svoyey stranitse v sotsial'nykh setyakh, po moim MK, delat' takuyu zapis':
«Rabota sdelana po MK Valerii Kamel'kovoy , i ssylka na moy magazin ».
2. Dlya pokaza ispol'zovat' tol'ko svoi fotografii.
3.Priobretennyy master-klass tol'ko dlya lichnogo ispol'zovaniya, on ne mozhet gde-libo opublikovyvat', razmeshchat'sya ili peresylat'sya tret'im litsam bez moyego razresheniya, tak kak plagiat eto ne zakonno.
A detailed and simple master class for making piñata bees. A similar master class can be made and a butterfly piñata with a photo 2.
Piñata is a hollow papier-mache toy that is stuffed with sweets and presents and is broken up by a birthday person for a holiday.

The difficulty level is easy. I advise you to begin your acquaintance with piñatami from an easy level.
To make such a piñate is possible for any person without special skills and experience with papier-mache
Word format 34 photos with detailed description of the production of piñata on 18 pages, photo and description of papier-mâché technique, problems and their elimination.

After receipt of payment, MK will be sent to your e-mail within two days
I will answer any questions that arise on the MC.
ATTENTION:
Sale of pinyat on my MK, is allowed under the following conditions:
1. When publishing a work in your store, on the site, on your social networking page, on my MK, make the following entry:
"The work is done for Valery Kamalkova MK, and a link to my store."
2. To display only your photos.
3. The purchased master class is for personal use only, it can not be published, posted or forwarded to third parties without my permission, since plagiarism is not legal.