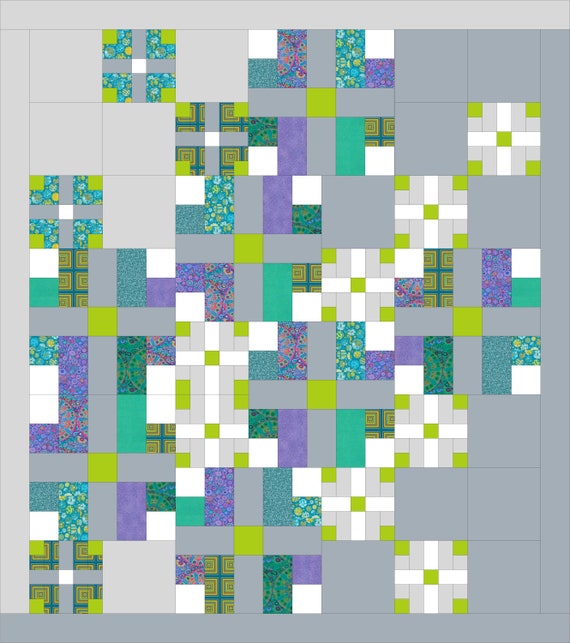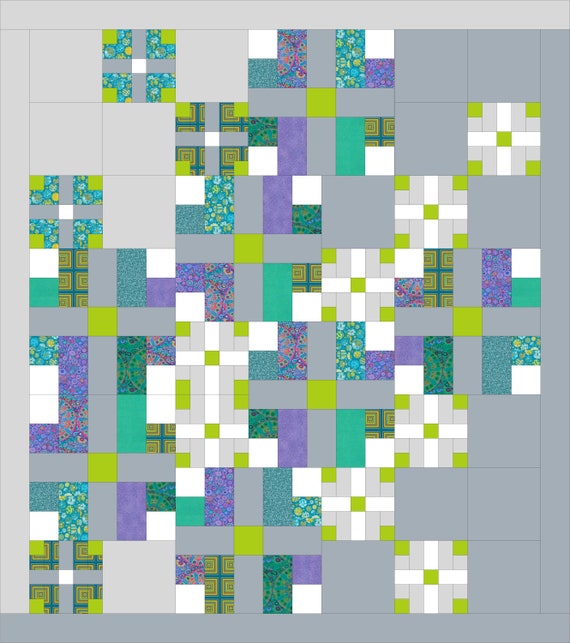 ---
Features
---
Item details
About Me
I'm a modern, urban woman, who loves quilts and designing them. I've been quilting and designing quilts for over 25 years. My passion is mixing colour and fabric in unique ways.

About My Designs
I offer PDF quilt patterns, created with a modern edge, for today's quilter.
All my designs are for pieced quilts.
My patterns tend to be for experienced quilters. They assume you have some quilting and sewing experience. Patterns are for quilt tops only and include minimal instructions. Ideally, you've mastered rotary cutting and have fairly accurate sewing techniques.
The fabrics used in my designs are suggestions. Please use them for direction. You may have other ideas. Also, the fabrics I suggest may not be available when you go to buy your fabric. Or you may want to use fabric(s) from your stash.
My quilt top patterns include:
• Full page design layout
• Yardage estimates
• Rotary cutting charts
• Block patterns
My patterns are instant PDF downloads, after your paid order.

About This Design
There's something in an asymmetrical design that says unique and modern. This design was inspired by some log cabin reconstruction shows on TV i.e. I had to try a modern take on a log cabin. Super simple - there's just one block to learn to sew. It uses eight patterned fabrics, from your stash, but would also look amazing as a true charm quilt.
There isn't another quilt like Modern Log Cabin.
This design is for a full size bed (approx. 78" x 88") but it could also be used on a queen or king bed.