AAA Grade Fossil Drusy Shell 148 Carat Spiralite Gem Dakshinavarti Shell Silurian Era Crystallized Sparkling Fossil Free USA Shipping! 01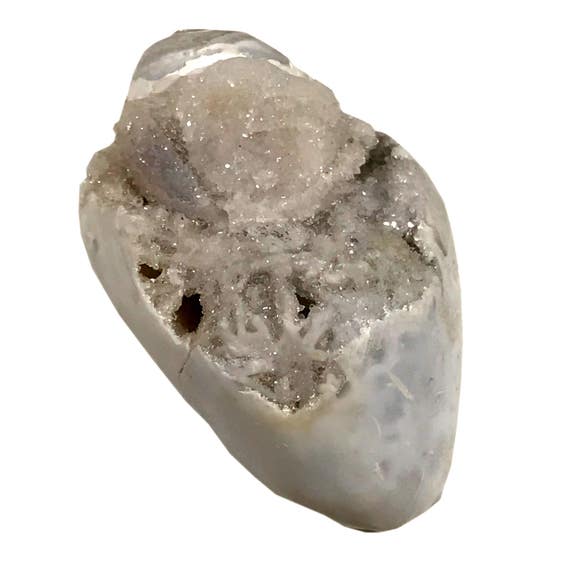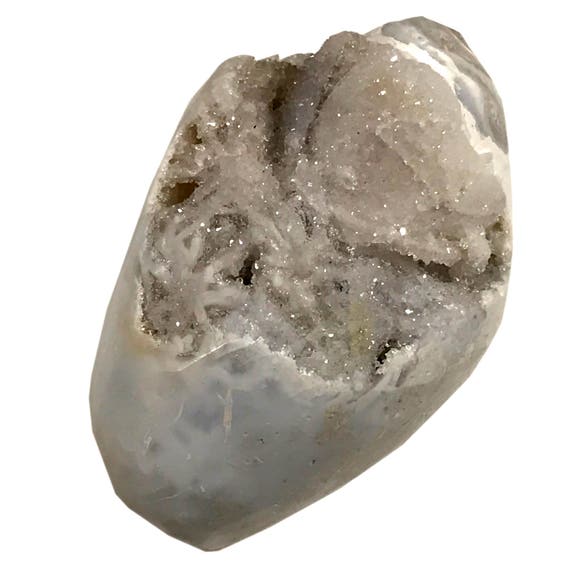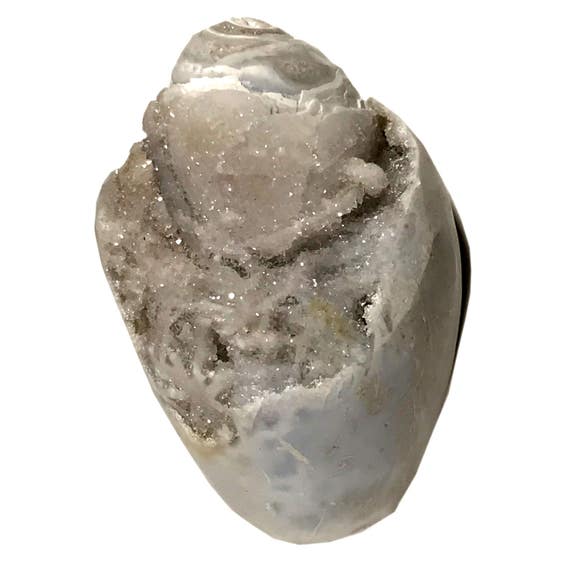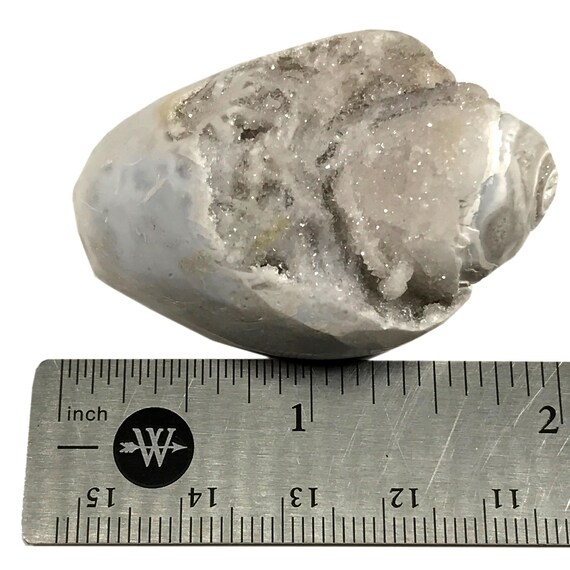 ---
Features
Made in Los Angeles, California
---
Item details
You will receive the EXACT specimen featured in the photos. A rare natural treasure from the before time began on Earth, this beautiful natural Spiralite Gemstone is truly a sparkling stunner!


The winner will receive an AAA Grade Fossil Drusy Shell 148 Carat Spiralite Gem. Also known as a Dakshinavarti Shell, this 450+ Million year old fossil from the Silurian Era is a stunning and precious one of a kind piece!

Prized by fossil, gem stone and mineral collectors, and favourites of Jewellers, Reiki Healers and Scholars alike! These cut and polished natural sparking drusy Spiralite Gems make stunning pendants or whatever other fabulous things you can dream up!


Asking price is very low for an amazing treasure find from the ancient oceans of our Mother Earth.


ENJOY FREE USA SHIPPING!

ASK ABOUT COMBINED SHIPPING DISCOUNTS FOR INTERNATIONAL ORDERS!



ABOUT SPIRALITE GEMS:
Spiralite Gems are fossilized sea shells replaced by chalcedony and encrusted with drusy quartz. The shells are originally from a rare left-hand coil variety of gastropod that lived between 450 and 400 million years ago, when the Indian subcontinent was submerged under the ocean. Recovered from a hill in the Dhar region of Madhya Pradesh state in central India, they were hammered, chiseled, and carefully removed by hand from rock. They are then carefully selected, artfully cut and polished to exhibit the exquisite natural sparkling druzy inside. These shells were called Dakshinavarti in ancient Sanskrit. The Hindu, Buddhist, and Tibetan cultures revere the left-hand coil gastropods for their metaphysical powers.

ABOUT DRUZY QUARTZ:
The term druzy (or drusy) refers to many tiny  crystals like a "skin" of sparkly crystals.  Druzy usually grow over another crystal or matrix, though they may not be attached to it currently. Occasionally they are floater clusters with no attachment to a matrix.

DRUZY CRYSTAL LORE:
Light and joy are brought to an environment or ritual by a Druzy Cluister. As a type of Crystal Cluster they also bring harmony to groups. They have energy that is especially helpful for Spiritual worship and Lightwork. Like other types of clusters, they can empower the energy of other crystals and stones. Placing a stone on the druzy cluster for a day or longer period enhances their energy, especially if placed in moonlight or sunlight for 24 hours.
---
---
More from this seller
---
Shipping & policies
Arrives from the United States
Estimated Shipping