Viking Wool Hand Combs Single or Double Row Choose Hardwood Handcrafted in USA Super Fast Shipping!
(26)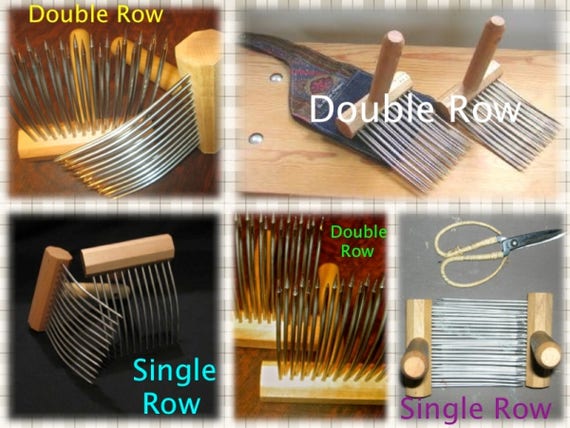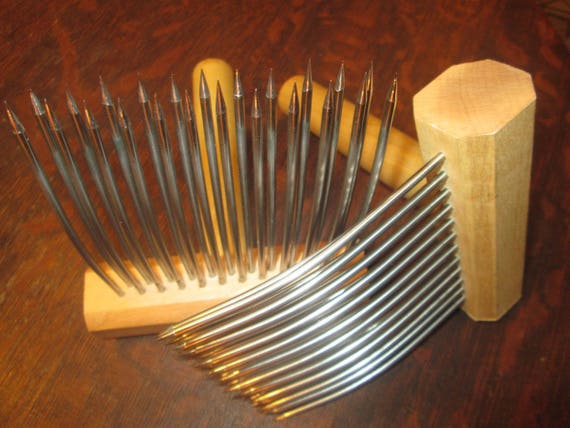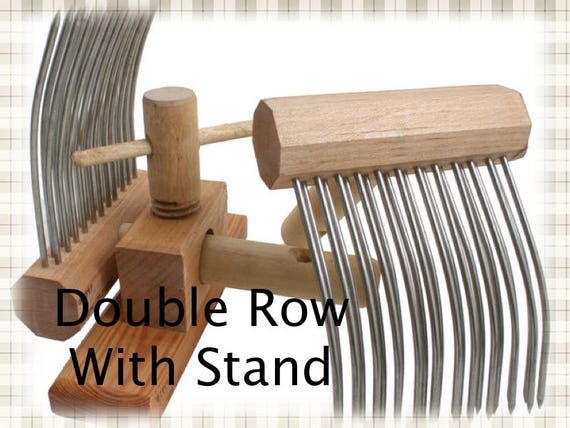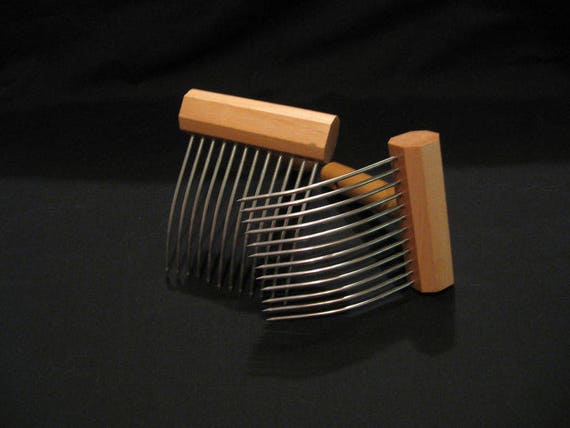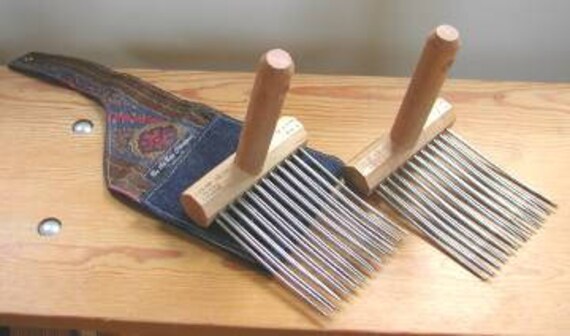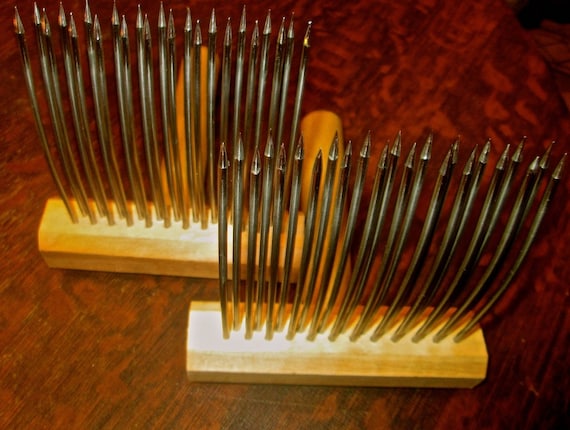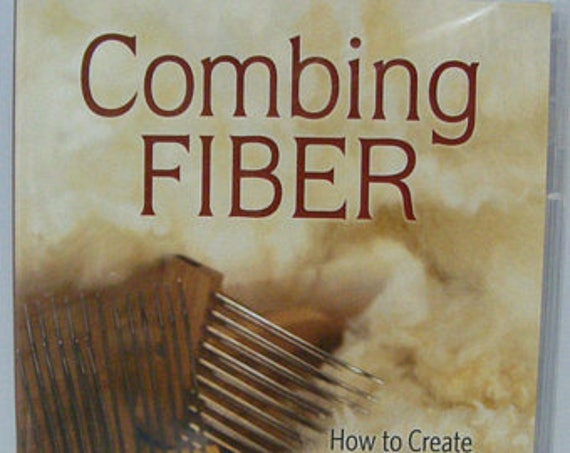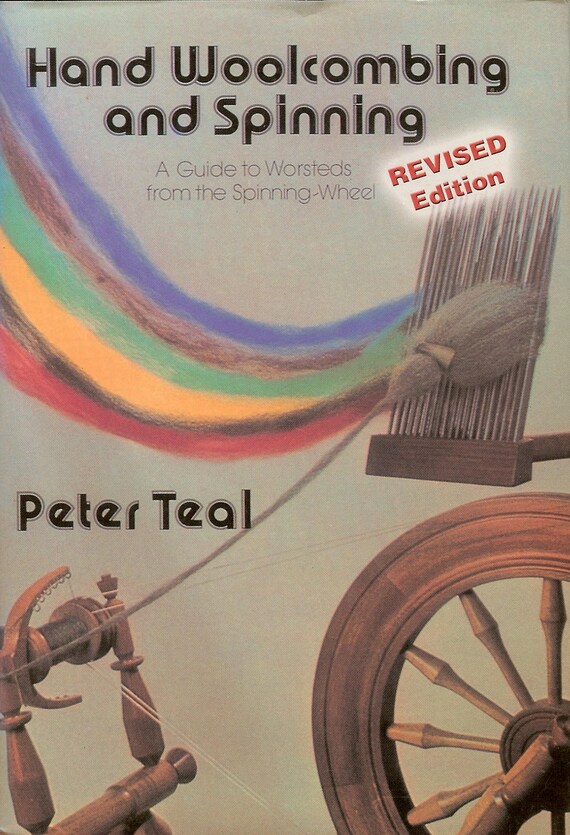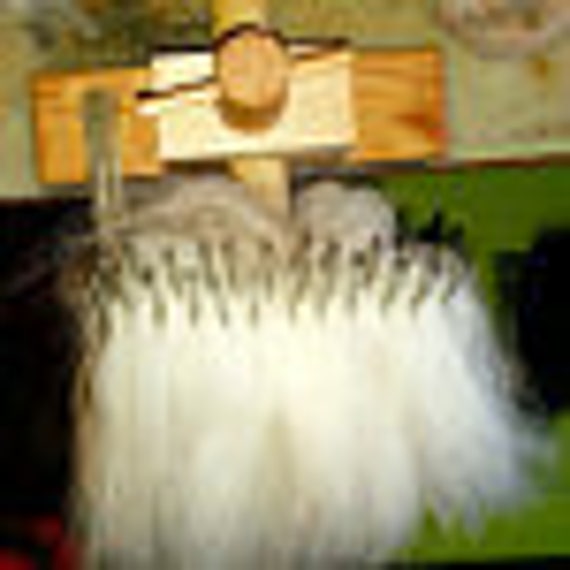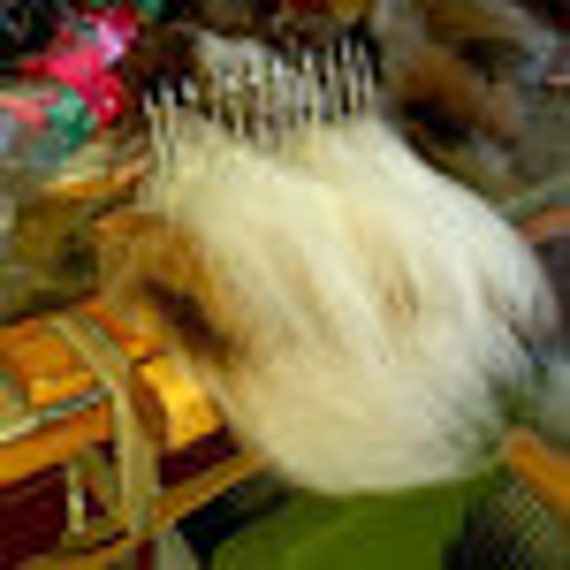 Preparation takes 1-2 business days
Arrives from the United States
---
Item details
****DVD Ships Free if purchased with combs. If DVD is purchased alone I will refund shipping overages of $10.95. If book is purchased alone I will refund $12.00****

These are getting great reviews already as a new item!

Review: *****"Really happy with my double row combs! Great communication from store owners as well. Very well made, and allows me to spin straight from the comb."**** S. J.

Able to be used as hand combs OR can be mounted to a pad for anchoring one comb, tines up. Each set includes two combs, sold as a pair and made of hardwood maple (Cherry and Walnut also available by special order). The comb teeth are highly polished stainless steel, and thick - measuring 1/8" for strength. The regular (single row/standard teeth) are suitable for most fleeces, especially those with relatively long, coarse staples such as Romneys. Double Row Vikings are excellent for almost all fleece types. The offset rows clean the wool better than the single row arrangement of tines holds back more of the shorter fibers and loosens more chaff so that the resulting top is cleaner and more uniform. The staggered teeth also load easier than in line teeth would. You can pay a near arm & a leg for some traditional style combs in well known "brand names". These locally made (I'm in the Northeast PA/NY region of the country) are absolutely true to a traditional, strong and ultra-efficient combing tool, as well as being very reasonably priced! They come carefully packaged (warning - these are sharp instruments), with complete directions for traditional combing. The instructions will include tips and directions for step-by-step fiber prep from 'Lashing On" to Combing, Washing Your Raw Wool, Dyeing with Kool Aid (cheap and easy, chemical free dyeing), AND a great recipe for Combing Oil (not all fleece types require oil for combing but sometimes it's more efficient and smoother to "lubricate" your wool before/during combing for less effort and less breakage of the fibers. While you can use the combing treatments offered for human hair, this recipe is basic, without chemicals and very easy & inexpensive to make:-)

Wood base, shown in 4th picture, is also available in drop down box. This will secure one comb to a work surface so you can lash on your locks while you comb with it's mate. It is solid wood, even the tensioning screw, looking very authentic to era. Just use a "C" clamp to hold it to your table or work bench.

Single Row Combs measure 5.3" wide X 6.5" long X 6" tall and weigh almost 17 oz.
Double Row Combs measure 5.3" wide X 6.5" long X 6" tall and weigh a tad over 23 oz. (Choose single or double row from drop down box at upper right)

Don't be intimidated by this tried and true method of fiber prep. Once you use these combs you'll wonder how you ever managed without them. Check out these wonderful instructionals:

***Get Robin Russo's wonderful and informative DVD, "Combing Fiber" (pictured last). Learn how to organize your fibers in preparation for spinning. The premiere video on learning how to comb fiber, made by expert Robin Russo and produced by Interweave Press. Combing organizes your fibers so that the strands are headed in the same direction, as opposed to carding which mixes the strands up. The result is a more lustrous yarn. Also available in the drop down box.

***Book - Hand Woolcombing and Spinning by Peter Teal: Hardback. 212 Pages. The classic book on how to use English Woolcombs continuing into worsted spinning. Packed full of technical information, essential for the spinners book shelf. His book is helpful in pointing out the things to be mindful of at the fibre prep stage in order to achieve consistent results. This book will really take your spinning to a new level, gain the ability to control the factors that create yarn so that you can design a yarn based on the potential of the wool, and then produce it. It helps reader to understand the nuances of fleece washing and preparation, basic dying, setting up the wheel and how changes affect spinning the yarn. He explains the nuances, with easily understandable charts and formulas, of twist, grist, drafting, and other skills of spinning worsted. More importantly, Teal explains clearly not only how those things work, but how to put them into practice without a lot of anguish. He shows photos of how to position the hands, and encourages experimentation to find what works best for you. While this book was written on use of English combs, the information overall about fiber prep, combing in general and result oriented spinning, is fabulous. You'll never part with this book once you have it. It should be in every spinner's library.

Book/DVD available here:

https://www.etsystudio.com/listing/592416937/combing-fiber-book-dvd-robin-russo-and?ref=shop_home_active_1

These traditional combs from the past are still the best way to process fiber for spinning and weaving in the old fashioned textile crafts. In processing many double coated fleeces using a single Viking comb as a hackle, the utility of a two row wool comb or hackle became an attractive idea. Not only does it separate double coarted fleeces, but also works great on finer wools such as merino. For hundreds of years, people without drum carders and mail-order retail outlets made cloth. Sometimes it's tough to improve on traditional and even primitive methods of basic skills.

Viking Combs were developed from a traditional design used by many ancient cultures throughout the world. The design is based mainly on a series of comb fragments found in digs of various Viking villages and grave sites. Descendants of these combs are still in limited use in parts of Scandinavia and the Mediterranean region today. Unfortunately most of the world had completely forgotten their existence and usefulness - a shame because these combs prepare wool in the best possible manner for spinning. Combs are used to align fibers, as is carding, in preparation for spinning into yarn.

For international shipping convo me. I ship every day but Sunday. Your order will go out immediately.
---
---
Apr 18, 2018 by brandelle
Mar 27, 2018 by Julia Tilley
Exactly what I needed! These work great!
Mar 20, 2018 by Julia Tilley
I got the double row comb. I am so glad I did! According to video, it is more versatile. Thank you for the items that you carry. Good quality combs that look durable. Speedy delivery service too. Please don't hesitate to buy from this shop. Thank you.
Mar 14, 2018 by Nancy
Fast shipping, great product
Feb 23, 2018 by Meredith Moore
---
More from this seller
---
Shipping & policies
Preparation takes 1-2 business days
Arrives from the United States
Estimated Shipping