100% natural wool batting, for quilts and quilting, wool batts for mattresses, for pillows, or wholesale
(1)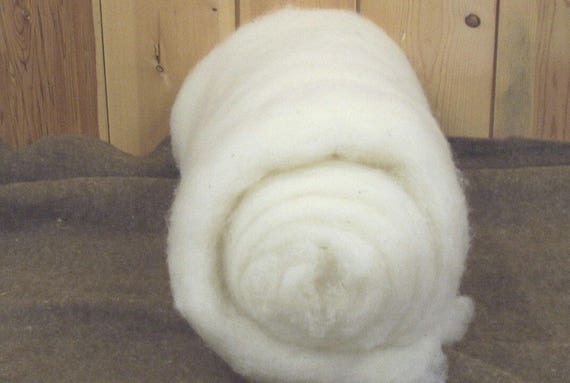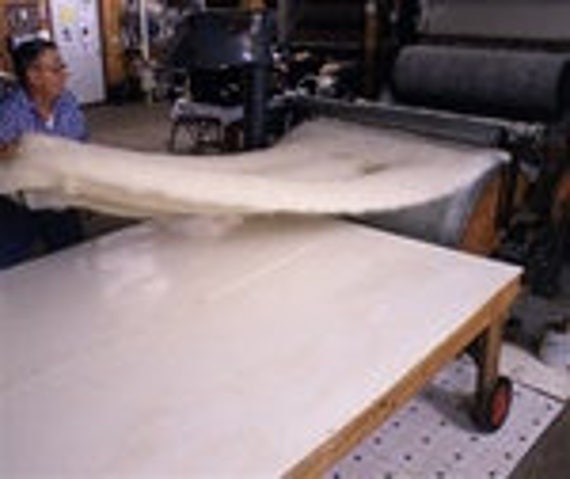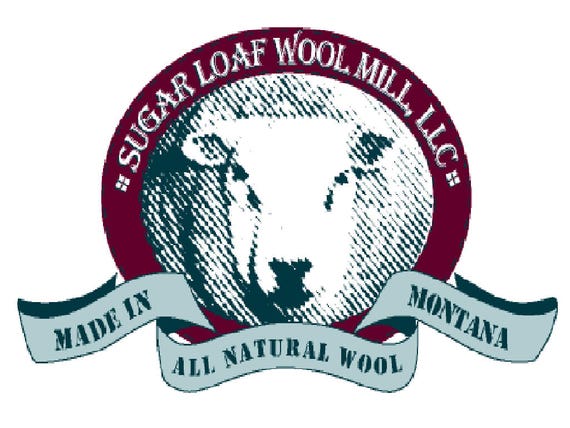 Preparation takes 3-5 business days
Arrives from the United States
---
Features
---
Item details
100% Natural Premium Wool Batting 58" by 98" 1 1/2# & 3#
Made right here in Hall, Montana, by Ed And Sue James from local sheep herds. The fleeces are washed, carded, and into wool batting on-site here in The Sugar Loaf Wool Mill.

Great for quilting, pillows, cushions and mattress pads.
Comes in 1.5lb or 3lb weight
Use for insulation!
Completely non-toxic, no chemicals, just 100% wool
Hypoallergenic, great for bedrooms
Naturally mold and mildew resistant
Naturally non-flammable
Helps keep you dry by wicking away moisture and sweat
Regulates your temperature
No dust mites!
Great for the environment.
It's durable and lasts forever


Wool batts for quilting
All Wool Batts measure 58" Wide by 98" Long. It will take two bats to make a large comforter or quilt. We have premade 1.5lb and 3lb batting by the roll. If you require a custom order, please give us a call. Batting is to be used length wise in quilts and comforters. Insert bats lenth wise in quilting machines. Machine or hand stitch no less than every 3 inches.

Wool Batting will stretch when quilted sideways.
Machine quilt or hand quilt, is recommended no less than every 3 inch design. Smaller air pockets will reduce air circulation and hold less warmth. Lay back of quilt right side down; keep taught but do not stretch. Unroll batt, gently smoothing out from center.

For large work using more than one batt, overlap edges of batts about 3 inches and baste with a darning needle with stitches 1 1/2 inch long stitches. Our batts have a graduated edge, so overlapped section will be the same thickness as the rest of the batt. Add quilt top; safety pin closely or hand baste from center out. or hand tie every 5 inches. Hand tied quilts need to be 8 inches larger than finsihed size . Hand tying pull in when knots are tied. Smaller projects,baby quilts and lap quilts, 6 inches larger than finished size.

Our customers use wool batting for
Insulation in your house, tinyhouse, roof, floors, walls, eco houses
Wholesale Wool Batting for larger amounts or special orders give us a call.
Mattress pads, king, queen, double, twin, full, or any other size
Wool Mattresses, looking for a safe, non-toxic place to sleep? Make your own wool mattress, batting makes it easier and more resilient.
Wool batting for futons, for sleeping bags, for applique, upholstery, furniture, comforters, embroidery, pet beds, crafts, kids toys, or even as an air filter.

Allergies, Sensitivities
Wool reduces common bedroom allergens because it is naturally mold and mildew resistant. As it wicks and releases moisture, it constantly regulates it's environment. Other natural fibers, such as down and cotton, absorb and hold moisture.

Washable Wool Batting / How to refluff wool batting
All products made from our wool batting are washable. Simply fill bathtub or washing machine(turned off) with warm water, dissolve soap. Let soak for 15 minutes, then spin out or drain water. Repeat without soap to rinse. Do not agitate or bleach! Agitation makes the wool felt, and bleach will ruin the fibers. Line dry, and you're ready. Well worth the effort.

Wool helps keep you dry
Scientists at Polytechnic Institute in Wales tested the effects of wool and other fibers on human beings as they slept. They monitored skin temperature and the temperature and humidity of the air next to the skin. It turns out that wool wicks moisture away from your skin while you sleep, keeping your skin drier than any of the other fibers tested.

Considering that the average person emits a pint of perspiration during eight hours of sleep, wool's wicking ability keeps you from feeling wet while you sleep and cold when you get out of bed. And since wool allows moisture to pass through its fibers instead of holding on to it, your blankets aren't wet or sticky either.

Wool regulates temperature
Wool fibers breathe, allowing air to circulate instead of trapping it next to your body. This helps to keep your body at the optimal temperature for comfort and rest. Synthetic fibers, down, and even cotton do not breath as well as wool, and they are more likely to trap excess heat in your bed. Wool buffers the extreme cold or hot air on the outside, keeping you in an optimal comfort zone. That's why wool is perfect for bedding year round!

Wool lowers heart rates
The same study at the Polytechnic Institute in Wales showed that wool comforters had a lowering effect on a sleeper's heart rate. Feathers and synthetic fibers either had no effect or increased the sleeper's heart rate. Wool not only lowered heart rates, but also kept them at lowered rates while the sleeper's slept. A lowered heart rate indicates that the sleeper is in a deeply relaxed state.

Wool is almost entirely hypoallerginic
Although some people do have a rare natural allergy to lanolin, the oil found in wool, most wool allergies are a reaction to the many harsh, toxic chemicals that go into the treatment and finishing of conventional wool garments and bedding. Serious chemical abrasives are routinely used to wash raw wool for processing. Chlorine and mothproofing chemicals are commonly applied to conventional wool before turning it into a finished product. Wool used in SUGAR LOAF WOOL products is washed and processed without harsh chemicals. Our products are made with 100 percent virgin wool with 100 percent cotton fabric exterior and are almost entirely hypoallergenic.

No dust mites
Dust mites, which feed on the skin cells we shed during sleep, proliferate in synthetic and feather pillows and are a common allergen. At least 10 percent of the population suffers from a dust mite allergy. Symptoms include sneezing, itchy and watering eyes, runny nose, stuffy ears, and respiratory problems, including asthma. Wool does not harbor dust mites or bacteria.

Wool is flame resistant
Wool is naturally resistant to flames and will not catch fire. Even racecar drivers wear a wool-lined suit to minimize the effects of flames in a crash. Wool the safest choice for bedding materials, for both adults and children.

Wool is resistant to mold and mildew
Wool's natural resistance to mildews and molds comes from the way it repels moisture and lets moisture pass through its fibers without holding it. Mildews and molds require moisture to live and grow; without it, they can't get a foothold. Mildew and mold won't grow on wool unless it is soaking in water with no air flow.

Wool is the original "memory" fiber
In addition to providing a healthier sleeping environment, wool conforms to the head and neck, giving adults and children the support needed for a restful sleep.

Wool is durable and long-lasting
Wool lasts longer than any other natural fiber! Each wool fiber has a coil-spring structure, making it remarkably elastic and resilient. Because it won't degrade as quickly, bedding and clothing made with wool will last much longer than others. Over time wool batting will compress, but much less than batting made of another material. Even when soaking in water, wool retains its warmth and resilience (springiness). Wool can be freshened and revitalized simply by exposing it to sunlight. Wool is also more resistant to environmental degradation than most natural fibers.

Wool is friendly to the environment
Wool is completely reusable. Batting can be removed and the fibers reprocessed for a new product. Since SUGAR LOAF WOOL products are natural, making, using, recycling, or discarding them does not add harmful toxins to the environment. In addition, solar energy is used to heat water for processing SUGAR LOAF WOOL.

Wool is versatile
Wool has many uses and is easily obtained. It absorbs and sheds water, maintains a consistent temperature, and is comfortable in all seasons. Wool is truly unique and amazing!
---
---
Very nice batting. Will buy from them again.
Oct 10, 2017 by Dolores Sweeting
---
Shipping & policies
Preparation takes 3-5 business days
Arrives from the United States
Estimated Shipping