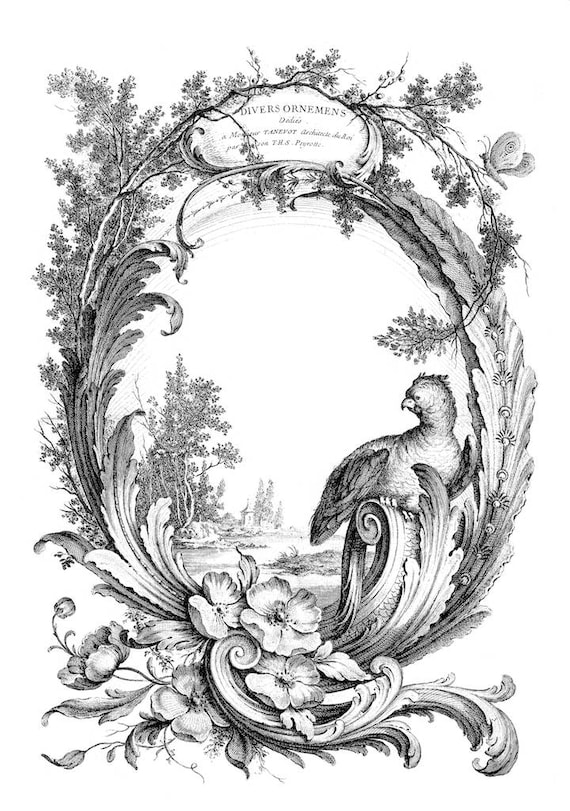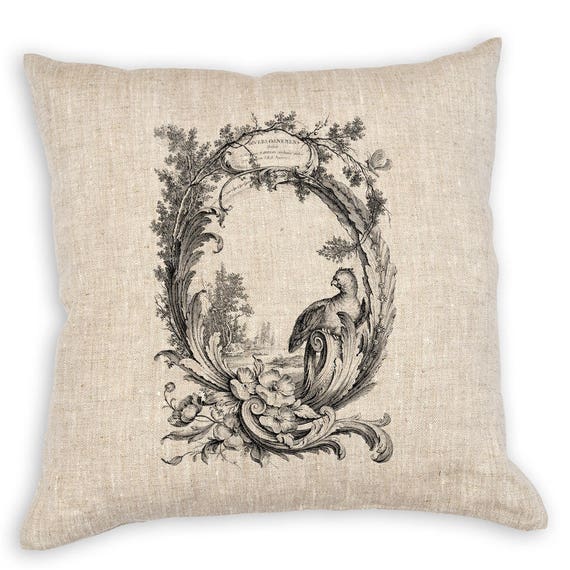 ---
Features
---
Item details
This is an excellent vintage ink plate filigree design of country and bird. I obtained this image from a copyright free book I purchased from the Maison Design and Decor show in France back in 2014. This image includes the entire page from the dictionary. I professionally scanned this from the book, cleaned it up and have made it available to purchase through my clip art website on Etsy. I hope you enjoy it, I sure enjoy hunting for old original prints like this and sharing them.

Image size: 7" w x 10" h (approximate)
Resolution: 600 dpi high resolution image
Color: Grayscale image
File type: JPG

Uses: Perfect for ink transfers, vintage ephemera, scrapbooking, home decor, clothing, decals, stickers, stationary, etc...

Usage: To the best of my knowledge, this image is in the public domain according to United States copyright laws. The user (you) accepts all risks involved with using this image outside of the United States where public domain copyright laws may differ from those of the United States. You may use the image for any private use, such as making items for personal use or to sell by incorporating this artwork into the item in any way. You may not use this file to resell or distribute electronically or in any digital media including but not limited to the world wide web, web pages, downloads, mass distribution, cds, hard drives, flash drives, etc...

Please do not share your file with others.