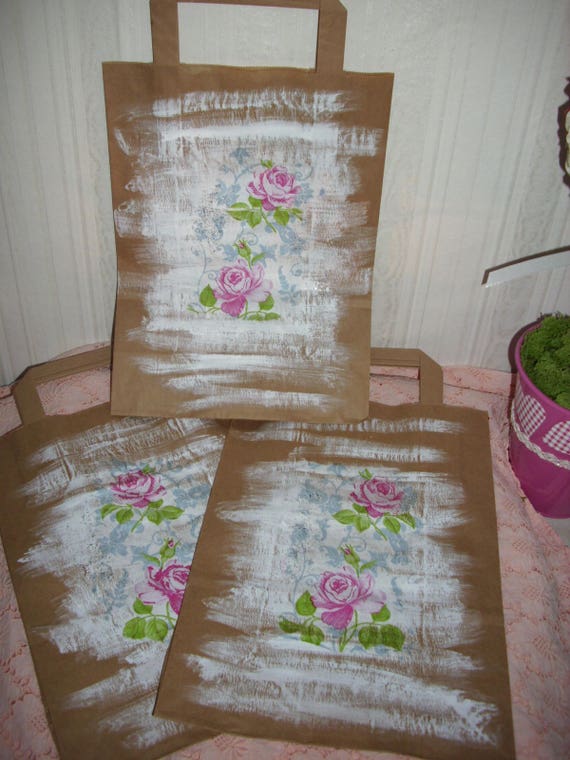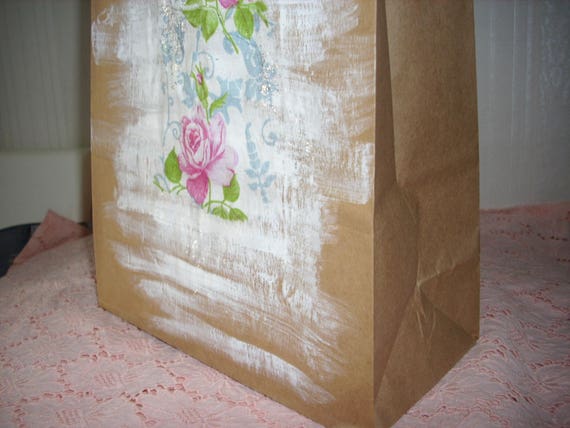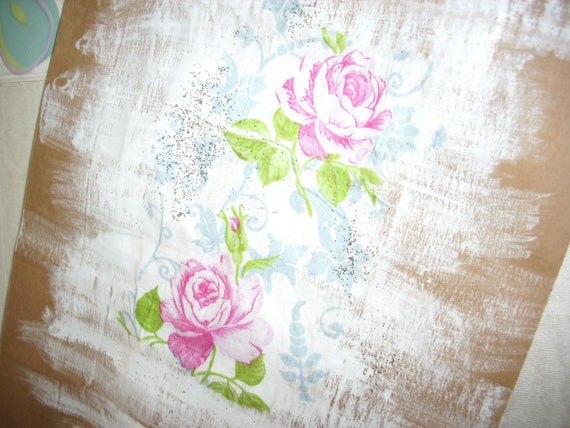 Preparation takes 3-5 business days
---
Features
---
Item details
Sorry, we couldn't translate this to English.
Loving hand work - for gifts small Easter gifts, flower seeds, for small parts, collections, Penina, photos, gifts of money or to the shop playing and much more.

Size: almost A4

(on each side of 0, 5cm of less)

34 cm tall with handles)

Paper, Acrylic paint, glitter

own production



The materials used

D



Manufacturing

tinkered
---
---
More from this seller
---
Shipping & policies
Preparation takes 3-5 business days
Estimated Shipping
My account details

Account holder: Uwe Sowa
Bank name: Sparkasse OPR
Bank code: 16050202
Account Number: 1520520588
IBAN: EN90 160502021520520588
SWIFT - BIC: WELADED1OPR
Paypal : Sowakreativ@googlemail.com

Costs when returning the revocation :
In case of cancellation , they have to bear the regular costs of the return, unless the delivered goods do not comply with the order .

prices:
The prices listed are EURO- prices.

Payment:
The articles will be delivered to you after the payment of the total amount ( in advance ) . A cash discount is not allowed .

account :
an account of the delivery will be settled
---
Payments
-------------------------------------------------- -------------------------------------
General Terms and Conditions with Customer Information & Privacy Policy
-------------------------------------------------- -------------------------------------


Table of Contents
------------------

A. General terms and conditions with customer information
-------------------------------------------------- --------
1. Scope of application
2. Conclusion of contract
3. Right of revocation
4. Prices and terms of payment
5. Shipping and Delivery Conditions
6. Granting of usage rights for digital content
7. Reservation of title
8. Liability for defects
9. Applicable law
10. Alternative Dispute Resolution
11. Code of Conduct

B. Information on data protection
--------------------------------
1. Collection, processing, use and transmission of personal data
2. Social plugins
3. Your rights and contact

-------------------------------------------------- --------
A. General terms and conditions with customer information
-------------------------------------------------- --------

1) Scope of application
1.1 These General Terms and Conditions (hereinafter referred to as "GTC") of Uwe Sowa, acting under "Sowakreativ" (hereinafter referred to as "Seller") shall apply to all contracts entered into by a consumer or contractor the Internet trading platform Etsy (hereinafter referred to as "Etsy") and / or services. This is without prejudice to the inclusion of the customer's own conditions, unless otherwise agreed.
1.2 In the case of contracts for the delivery of digital content, these General Terms and Conditions shall apply accordingly, unless otherwise expressly provided otherwise.
1.3 Consumers within the meaning of these General Terms and Conditions shall be any natural person who enters into a legal transaction for purposes which are predominantly not attributable to their commercial or self-employed activities. Entrepreneurs within the meaning of these General Terms and Conditions is a natural or legal person or a legal person who is acting in the course of a legal transaction in the exercise of his commercial or independent professional activity.
1.4 Digital content within the meaning of these General Terms and Conditions is all data which is not stored on a physical data carrier, which is produced in digital form and provided by the seller under the granting of certain usage rights that are more precisely regulated in these terms and conditions.

2) Conclusion of contract
2.1 By placing an item at Etsy, the Seller makes a binding offer to sell this item.
2.2 The customer can accept the offer of the seller via Etsy's online order form. For this purpose, the customer must first insert the desired article into the virtual shopping cart at Etsy and then proceed through the ordering steps specified by Etsy. By clicking on the button concluding the order process, the customer declares the acceptance of the offer, whereby a purchase contract comes about the goods selected by the customer.
2.3 The contract text is stored by the seller and sent to the customer in text form (eg e-mail, fax or letter) after conclusion of the contract together with the present GTC and customer information. There is no additional access to the contract text by the seller itself.
2.4 Prior to binding the order the customer can recognize possible input errors by carefully reading the information displayed on the screen. An effective technical means for better recognition of input errors can be the enlargement function of the browser, by means of which the display on the screen is enlarged. The customer can correct his / her input before binding the order within the scope of the electronic ordering process with the usual keyboard and mouse functions.
2.5 Only the German language is available for the conclusion of the contract.

3) Right of revocation
3.1 Consumers are generally entitled to a right of revocation.
3.2 Further information on the right of revocation can be found in the seller's revocation instruction.
3.3 The right of revocation shall not apply to consumers who are not members of the European Union at the time of the conclusion of the contract and whose sole domicile and delivery address are outside the European Union at the time of conclusion of the contract.

4) Prices and terms of payment
4.1 The prices stated by the seller are total prices and contain the legal value added tax. If applicable additional shipping and shipping costs are indicated separately in the respective product description.
4.2 In the case of deliveries to countries outside the European Union, additional costs may arise in a particular case which are not the responsibility of the seller and which must be borne by the customer. This includes, for example, costs for the transfer of money by credit institutions (for example, transfer fees, exchange rate fees) or import taxes (eg duties). Such costs may also arise in respect of the transfer of money even if the delivery is not made to a country outside the European Union, but the customer makes the payment from a country outside the European Union.
4.3 Various payment options are available to the customer which are stated in the seller's offer at Etsy.
4.4 If prepayment is agreed by bank transfer, the payment is due immediately after conclusion of the contract, unless the parties have agreed on a later due date.
4.5 When the "PayPal" payment type is selected, payment processing takes place via PayPal (Europe) S.à r.l. et Cie, S.C.A., 22-24 Boulevard Royal, L-2449 Luxembourg under the PayPal Terms of Service, can be viewed at https://www.paypal.com/en/webapps/mpp/ua/useragreement-full. This, a. that the customer opens a PayPal account or already has such an account.
4.6 For Etsy vouchers, the voucher terms of Etsy apply, available at https://www.etsy.com/help/article/3292.

5) Delivery and shipping conditions
5.1 The goods shall be delivered by the dispatch route to the delivery address indicated by the customer, unless otherwise agreed. When processing the transaction, the delivery address given in Etsy's order processing is authoritative.
5.2 If the transport company sends the goods back to the seller, since delivery to the customer was not possible, the customer bears the costs for unsuccessful dispatch. This does not apply if the customer exercises his right of revocation effectively if he is not responsible for the circumstance which led to the impossibility of the delivery or if he was temporarily prevented from accepting the offered service, the performance had announced a reasonable time before.
5.3 Digital content shall be left to the Customer exclusively in electronic form as follows:
- by download

6) Granting of usage rights for digital content
6.1 Unless otherwise stated in Etsy's description of the contents, the Seller grants to the Customer the right to use the contents for private and business purposes as well as for the content, which is not exclusive, local and temporally unlimited.
6.2 Any transfer of the content to third parties or the making of copies for third parties outside the scope of these General Terms and Conditions is not permitted unless the seller has consented to a transfer of the contractual license to the third party.
6.3 The granting of rights shall be made in accordance with Art. § 158 (1) of the German Civil Code (BGB) is effective only if the customer has completely paid the contractual compensation. The vendor may temporarily allow the use of the contents of the contract even before this date. A transition of rights does not take place through such provisional permission.

7) Property reservation
If the seller is in advance, he retains title to the delivered goods until full payment of the purchase price owed.

8) Liability for defects
8.1 If the purchase item is defective, the provisions of the statutory liability for defects shall apply.
8.2 By way of derogation, the limitation period for claims for warranties of used goods shall be one year from delivery of the goods to the customer. However, the reduction of the limitation period to one year does not apply
- for items which have been used for a building in accordance with their usual usage and which have caused their defect,
- for claims for damages and reimbursement by the customer;
- in the event that the Seller has maliciously concealed the defect.
8.3 The customer is requested to complain to the supplier of delivered goods with obvious transport damages and to inform the seller thereof. If the customer does not comply with this, this has no effect on his legal or contractual claims for defects.

9) Applicable law
9.1 The laws of the Federal Republic of Germany shall apply to all legal relations of the parties, excluding the laws on the international purchase of movable goods. In the case of consumers, this choice of law applies only in so far as the protection afforded by mandatory provisions of the law of the country in which the consumer is habitually resident is not withdrawn.
9.2 Furthermore, this legal choice with regard to the statutory right of revocation shall not apply to consumers who are not members of the European Union at the time of the conclusion of the contract and whose sole domicile and delivery address are outside the European Union at the time of conclusion of the contract.

10) Alternative dispute settlement
10.1 The EU Commission provides an online dispute resolution platform at the following link: http://ec.europa.eu/consumers/odr
This platform serves as a point of entry for the out-of-court settlement of disputes arising from online purchase or service contracts in which a consumer is involved.
10.2 The seller is neither obliged nor willing to participate in a dispute settlement procedure before a consumer sacking agency.

11) Code of Conduct
The seller has submitted to the conditions of participation for the eCommerce initiative "Fairness in the Trade", which can be viewed on the Internet at http://www.fairness-im-handel.de/teilnahmebedingungen/.

--------------------------------
B. Information on data protection
--------------------------------

1) Collection, processing, use and transfer of personal data
1.1 Personal data will only be collected by us if you provide us with this information on our own initiative. We will use the personal data provided by you on this occasion to process the contract and to process your inquiries.
1.2 We will pass on your data to the transport company commissioned with the delivery as far as this is necessary for the delivery of the goods.
1.3 The order processing takes place via the service provider "Billbee" (Billbee GmbH, Paulinenstrasse 54,
32756 Detmold). We will only pass on your data to Billbee solely for the purpose of processing your online order. Details on the privacy of Billbee and the privacy policy of Billbee can be found on the Billbee website at "billbee.de".
1.4 In the case of payment by credit card via PayPal or direct debit via PayPal, we will send your payment data within the framework of the payment processing to the PayPal (Europe) S.à r.l. et Cie, S.C.A., 22-24 Boulevard Royal, L-2449 Luxembourg.
1.5 Upon completion of the contract, your data will be processed with due regard for tax and commercial law

2) Social plugins
2.1 On the Etsy pages so-called social plugins ("plugins") of the social network Facebook, which is operated by Facebook Inc., 1601 S. California Ave, Palo Alto, CA 94304, USA ("Facebook") is used. If you visit Etsy with a page that contains such a plugin, your browser connects directly to the Facebook servers.
Through the integration, Facebook gets the information that your browser has called the corresponding Etsy page, even if you do not have a Facebook profile or just have not logged into Facebook. This information (including your IP address) is sent directly from your browser to a Facebook server and stored there. If you are logged into Facebook, Facebook can directly assign our Etsy pages to your Facebook profile. When you interact with the plugins, this information is also sent directly to a Facebook server and stored there. The information is also published to your Facebook profile and displayed to your Facebook friends. The purpose and scope of the data collection and the further processing and use of the data by Facebook, as well as your rights and settings for the protection of your privacy can be found in the Privacy Policy of Facebook: http://www.facebook.com/policy.php.
If you do not want Facebook to associate the data collected by Etsy directly with your Facebook profile, you must log out to Facebook before you visit Etsy.
2.2 The so-called social plugins ("plugins") of the social network Pinterest, which is operated by the Pinterest Inc., 635 High Street, Palo Alto, CA, 94301, USA ("Pinterest") are used on the Etsy pages. If you visit Etsy with a page that contains such a plugin, your browser will connect directly to Pinterest's servers. The plugin transmits so-called log data to the server from Pinterest to the USA. These log data may include the IP address, the visited sites' sites that have Pinterest features, the browser's type and settings, the date and time of the request, your use of Pinterest, and cookies. The purpose and scope of the data collection and the further processing and use of the data by Pinterest, as well as your rights and settings for the protection of your privacy, please refer to the privacy policy of Pinterest: https://about.pinterest.com/en/privacy-policy.

3) Your rights and contact
You have a right to free information about your data stored by us and possibly a right to rectification, blocking or deletion of this data. For questions regarding the collection, processing or use of your personal data, you can contact us free of charge. Our contact address can be found in our imprint.
---
Returns & exchanges
I gladly accept returns, exchanges, and cancellations
Contact me within:
14 days of delivery
Ship items back within:
30 days of delivery
Request a cancellation within:
24 hours of purchase
The following items can't be returned or exchanged
Because of the nature of these items, unless they arrive damaged or defective, I can't accept returns for:
Custom or personalized orders
Perishable products (like food or flowers)
Digital downloads
Intimate items (for health/hygiene reasons)
Conditions of return
Buyers are responsible for return shipping costs. If the item is not returned in its original condition, the buyer is responsible for any loss in value.
Questions about your order?
Please contact me if you have any problems with your order.
Additional return information
--------------------------------------
Cancellation Policy & Revocation Form
--------------------------------------

Consumers are entitled to a right of withdrawal in accordance with the following conditions, whereby consumers are any natural person who enters into a legal transaction for purposes which can not be attributed predominantly to their commercial or self-employed activities:


---------------------
A. Revocation instruction
---------------------

Withdrawal
You have the right to revoke this agreement within a period of fourteen days without giving reasons.
The period of revocation shall be fourteen days from the date on which you or a third party you designate, which is not the carrier, has or has taken possession of the last product.
In order to exercise your right of revocation you must inform us (Uwe Sowa, Sowakreativ, Stolpe 8, 16866 Kyritz, Germany, tel .: 033971-584840, e-mail: sowakreativ@googlemail.com) by means of a clear statement (eg mail or e-mail) about your decision to revoke this contract. You can use the enclosed sample revocation form, but this is not required.
In order to keep the revocation period, it is sufficient that you send the notification of the exercise of the right of revocation before the end of the revocation period.

Consequences of revocation
If you revoke this agreement, we will pay you all the payments we have received from you, including the delivery costs (except for the additional costs resulting from the fact that you have chosen a different type of delivery than the most favorable standard delivery offered by us ) within a period of fourteen days from the date on which the notice of revocation of this contract has been received by us. For such repayment, we will use the same means of payment as you have used in the original transaction, unless you have expressly agreed otherwise; in no case will you be charged for these repayment fees. We may refuse repayment until we have recovered the goods or until you have demonstrated that you have returned the goods, whichever is earlier.
You must return the goods to us immediately or in any case no later than fourteen days from the date on which you inform us of the revocation of this contract. The deadline is respected if you send the goods before the end of the period of 14 days.
They bear the immediate cost of returning the goods.
They shall only be liable for any loss in value of the goods if this loss of value is attributable to the handling of the goods which is not necessary to check the quality, characteristics and functioning of the goods.

Exclusion or premature termination of the right of revocation:
The right of revocation does not apply to contracts for the supply of goods which are not prefabricated and whose production is subject to an individual selection or provision by the consumer or which are clearly tailored to the personal needs of the consumer.
The right of withdrawal does not apply to consumers who are not members of the European Union at the time of conclusion of the contract and whose sole domicile and delivery address are outside the European Union at the time of conclusion of the contract.

--------------------
B. Revocation Form
--------------------
If you want to revoke the contract, please fill out this form and return it.
At
Uwe Sowa
Sowakreativ
Stolpe 8
16866 Kyritz
Germany
E-mail: sowakreativ@googlemail.com
I / we (*) hereby revoke the contract concluded by me / us (*) for the purchase of the following goods (*) / the provision of the following service (*):
_______________________________________________________
_______________________________________________________
Ordered on (*) ____________ / received on (*) __________________
________________________________________________________
Name of consumer (s)
________________________________________________________
Address of the consumer (s)
________________________________________________________
Signature of the consumer (s) (only in the case of a communication on paper)
_________________________
date
(*) Delete as appropriate