Datura Metel Double Purple Flower Plant 50+ Fresh Seeds ~ Fancy Ruffled Blooms Devils Trumpet Indian Thorn Apple Gothic Goth Heirloom Garden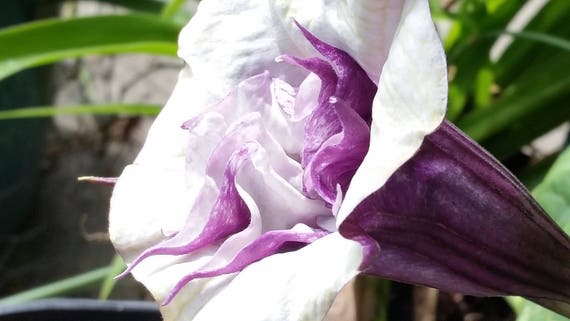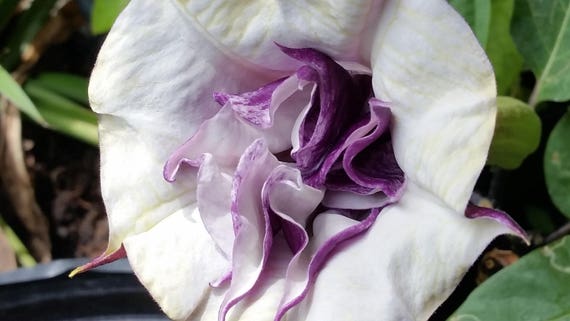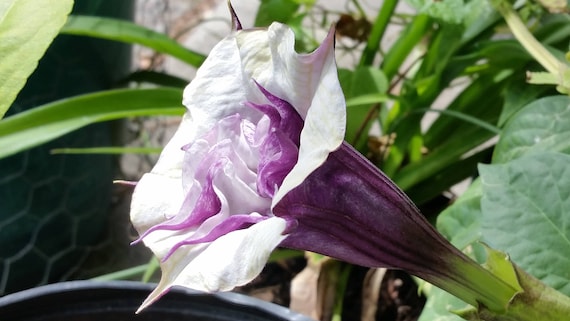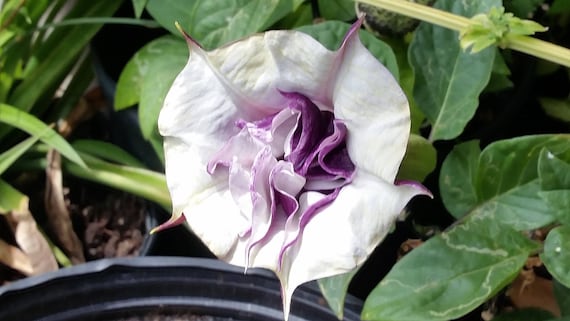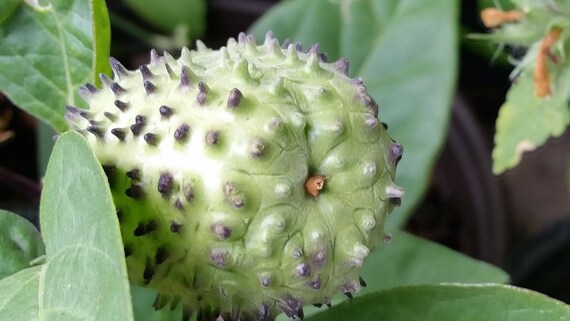 ---
Features
Made in Gainesville, Florida
---
Item details
Datura Metel "Double Purple" Variety Heirloom Seeds

~ HARVESTED 2017 Q1 ~

You will receive 50+ Seeds Total with your order.

FRESH SEEDS - WATER TESTED - HIGH GERMINATION RATE

---> All parts of this plant are extremely toxic and should not be ingested in any form. Ingestion of a single leaf can have severe side effects such as realistic hallucinations and psychotic behavior --> KEEP THESE SEEDS AWAY FROM PETS AND CHILDREN!!! - They should never be used as a medicine or drug! These seeds are not something you should even consider consuming for intoxication. You will lose your mind and end up in a hospital or worse. Contact a poison control center or EMS immediately if you or someone you know accidentally or intentionally consumed these seeds.

"A Very Beautiful but Dangerous Species of Plant"

These seeds were personally harvested from our urban garden. They are very easy to grow if you follow my simple tried and true method below.

My Germination method:

*** I recommend a 60+ degrees F. environment for proper germination. Heating pads and/or lights can be used to promote a good germination environment.

1. Plant seeds in a small planter(s) or pot(s) about 1/2 inch deep and keep moist at all times.

2. Place your germination planter(s) / pot (s) inside of a gallon size zip lock bag.

3. Seal the bag and then 'unzip' a small opening that allows you to blow air into the bag.

4. Hold your breath for 5 sec then exhale into the bag filling it with air. (longer you hold the more co2 you will exhale)

5. Once the bag is full of air, quickly seal the bag and leave it sealed until the next day.

6. On the next day, open the bag to let in fresh air, then repeat steps 4 & 5 on a daily basis.

7. After about 2 - 3 weeks you should start getting sprouts, you can keep using the plastic bag method for another 2 weeks and then slowly adjust your plants to partial/full sun.

8. ENJOY THE AMAZING FLOWERS AND THEIR WONDERFUL FRAGRANCE!

WE LOVE THEM :)

TIPS: I use 6500k (daylight grade) CFL lighting to get my plants growing nice and healthy indoors before exposing them to an outdoor environment. I keep the lights on 24/7 for maximum growth. This really helps with having most if not all your seedlings survive, rather then just putting them straight out into the wild to fend for themselves. This method works best if you have a laundry room/pantry/garage or other mostly unoccupied space in your living quarters since the lights being on 24/7 can be a strain on the eyes.

DESCRIPTION:

Perennial to about 4-6ft. Branches, leaves and stems are tinted purple. The huge flowers can grow to 8"+. The plant flowers quickly from seed and can bloom in just a few months from planting. The large flowers are followed by circular, warty fruits that dry and pop open to expel seeds.

Datura metel is a shrub-like perennial herb, commonly known as devil's trumpet and metel.

Datura metel grows in the wild in all the warmer parts of the world, such as India and is cultivated worldwide for its chemical and ornamental properties. It was first described by Linnaeus in 1753, but no botanically correct illustrations or descriptions were made until after the New World was settled. It is not possible to be sure about its original home.

The plant is an annual herb growing up to 3 ft. high. It is slightly furry, with dark violet shoots and oval to broad oval leaves that are often dark violet as well. The pleasantly-scented 6-8 in. flowers are immensely varied, and can be single or double. Colors range from white to cream, yellow, red, and violet. The seed capsule is covered with numerous conical humps and a few spines.

A GREAT EDITION TO ANY GARDEN!
---
---
More from this seller
---
Shipping & policies
Arrives from the United States
Estimated Shipping