Star Trek Voyager Cortical Stimulator Prop Replica Round style with working LEDs KIT VERSION
(4)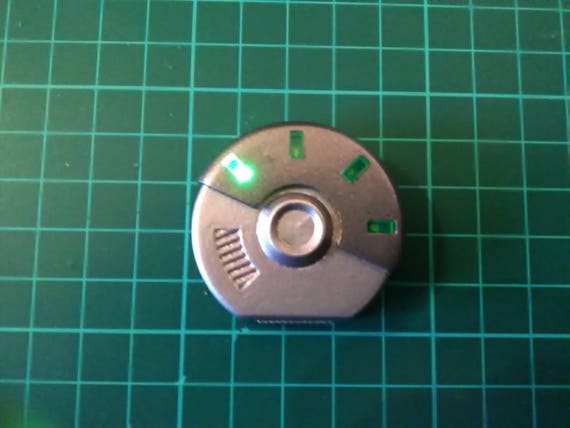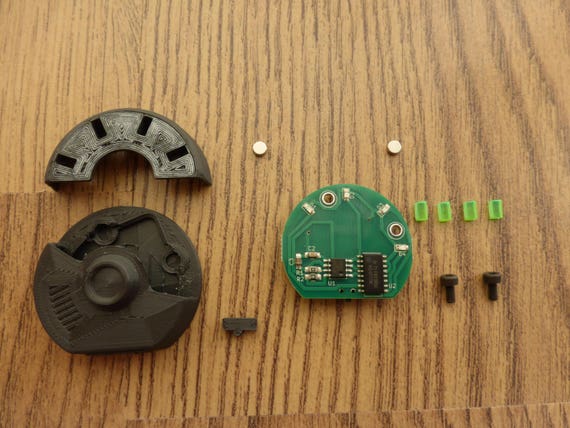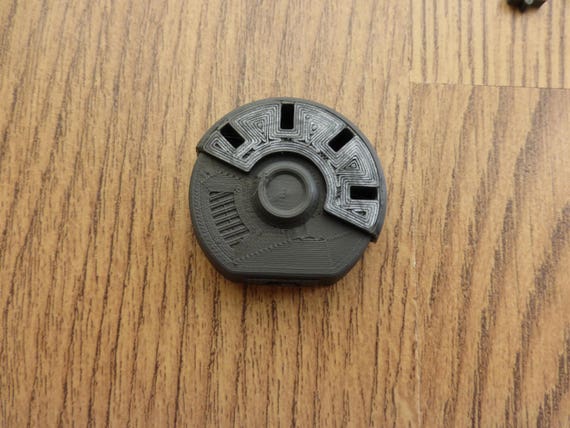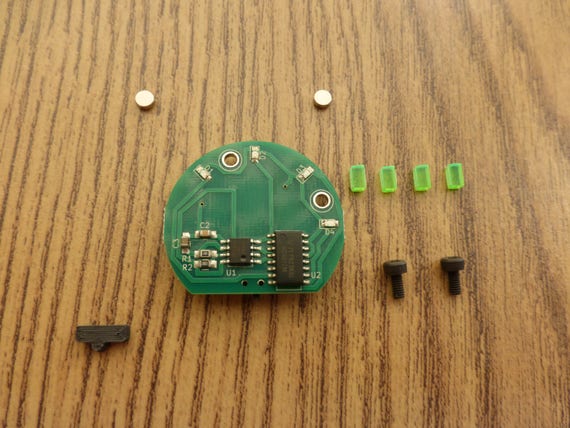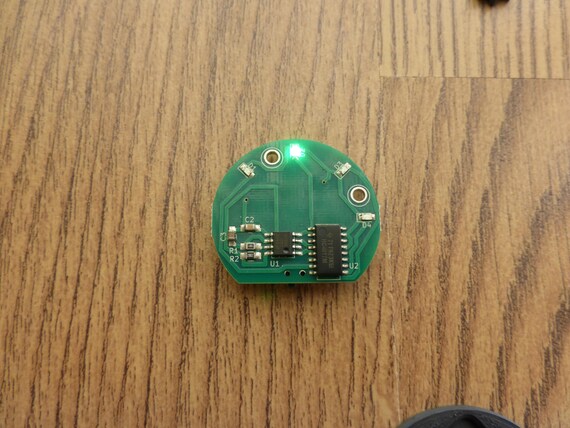 Preparation takes 1-3 business days
Arrives from United Kingdom
---
Features
---
Item details
Welcome to another TechnosModels creation
Here we have a Star Trek Voyager Cortical Stimulator (Round Version)
There are about a dozen different devices that are a cortical Stimulator but this is was most seen with Tuvok, 7 of 9, Captain Janeway etc wearing it although its often see in Voyager. I dont know if it was ever seen in Deep Space Nine i believe it may of been referred to as the Cortical Monitor.

This is the Star Treks version of a Defibrillator and as this prop has been referred to as both a Cortical Stimulator & a Cortical Monitor. A plan to offer the Cortical Monitor version which would use Red LED's may come in the future, we have plans to bring a range of rare items back to life and this is our first complete in house creation. Combining our skills to produce this which we are extremely excited about.

Although a version of this has been offered years ago it required you to solder each wire to each led then to the board etc it really was ace to get the prop just unrealistic prospect for new commer's.

We are especially proud of the design which i shall attempt to explain
So the main body is 3d Printed on a very expensive Graphine Enhanced PLA i know some people prefer resin but even resin needs a dab of putty here and there and our way speaks for itself,
It requires very little clean up and possibly a few bits to fill with putty before painting but the 2 main pieces of the body are painted 2 different colours which trying to paint them together ie as a single piece is a nightmare so our design takes all that stress away by allowing each bit to be painted on its own. Once the body has been painted the last thing to do if you have put the switch the right way around in the body if not do that, The top piece that holds the PCB and has the 4 holes you put the green acrylic gems into the slots. These have been cut on one side at a slight angle and gives a much better result than relying on diffused LEDs as they don't need glue because the laser cutter cut them at a sort of edge on one side which means they will only go in one way...the right way and they are secure and don't need glue the tolerances are that good.

The big piece of the body has a slot for the 3d Printed switch cover. This piece connects the small switch on the PCB and extends it to be easily turned on and off. The tiny piece slots in to the bottom of the body and once installed works great to easily turn it on or off on the side with your finger

The main body has holes for 2 magnets that are inline with the screw holes on the top piece so once its ready the 2 screws screw the PCB in place and then can be slotted in to the body at a angle and once fully in the magnets hold on to the screws to give a satisfying click which has been tested to the extreme. You simply use some Super glue to hold the magnets in to the base.

This little device is needed for any Trekkie Medical Kit

Just to be clear this is for the Kit version everything you see in the picture is included. The picture of a painted version is just for reference to show you what it can look like when painted which we will offer painted versions on a separate listing. You will not recieve the painted version but a kit comprising of the 3 piece body, eletronis and green gem covers it. They are not painted you will have to do that but the design of the body makes it a dream to paint

https://youtu.be/D8X7wIdzseE

We will get a video up showing what to do soon but its very simple however do not buy if you are not willing to build it up although we have done our best to make it much easier for the builder but if its a issue we will have painted ones for sale feel free to get in contact.

UK shipping is Recorded
USA & international Shipping is using Royal Mails Tracked & Signed for and are insured.
---
---
I really like the prop!! Thanks!!
Nov 7, 2017 by Rusty Hites
I love how these are put together! I can't wait to star on them!
Aug 10, 2017 by John Lang
Very nice prop! Circuit board is compact and works wonderfully. Required a little sanding to get it fully smooth but it came with a lot sanded down already. As a note the little green "gems" do not need to be glued in- simply push them in. I used a small screw driver to push them in flush.
Jul 27, 2017 by Michael
Absolutely phenomenal level of construction/design. This kit requires a very minimal amount of skill/effort to finish. The amount of time that went into designing this astounds me - it's a top notch kit that's WELL worth the price. You will NOT be disappointed with it.
Jul 21, 2017 by Michael Bergquist
---
More from this seller
---
Shipping & policies
Preparation takes 1-3 business days
Arrives from United Kingdom
Estimated Shipping