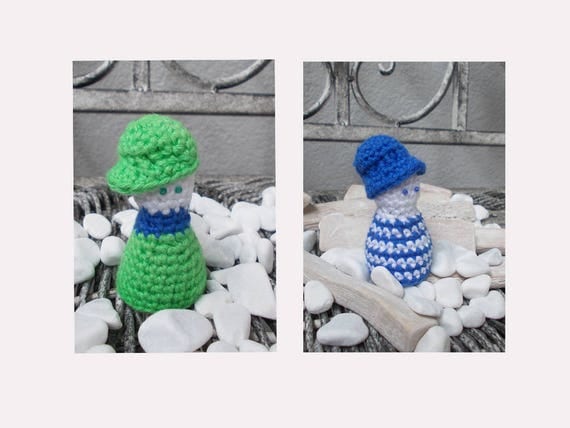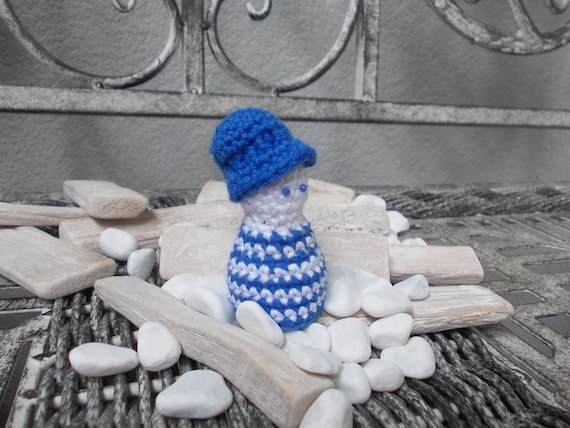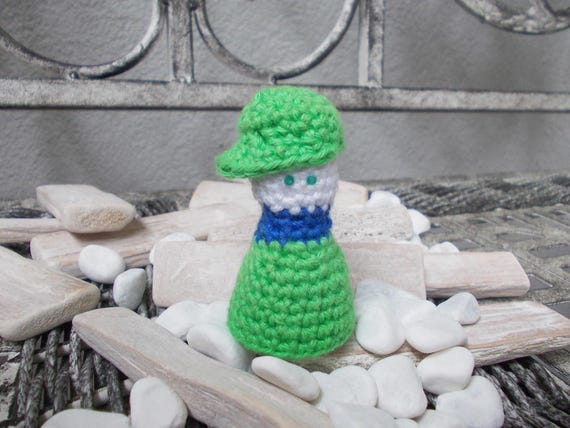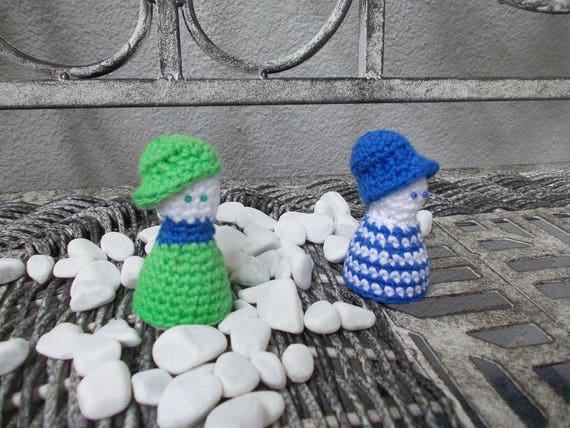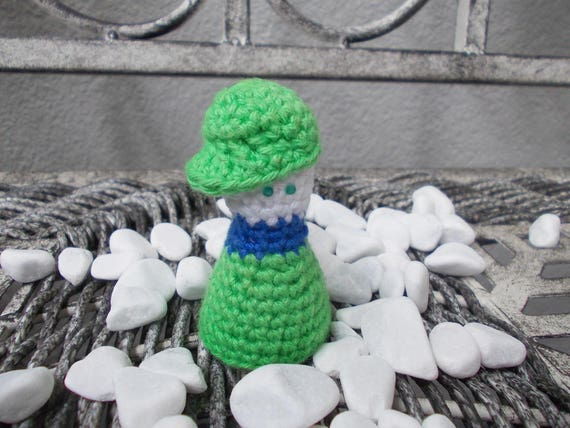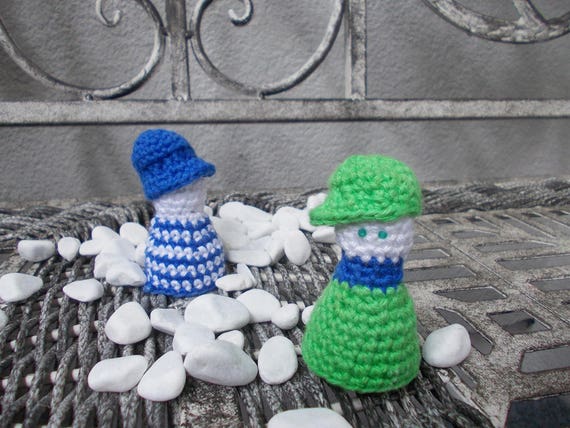 ---
Features
---
Item details
The crochet pattern is currently only available in German. However, the instructions contain a lot of work pictures, so that even English-speaking customers should have no problem. A tutorial in English will be uploaded soon.
Thank you, Ines
---
Digital downloads
---
Payments
Prices and terms of payment
a)
The article prices are without shipping costs. The shipping costs are shown separately from the price given to an article only applies to the selected article and is not binding for similar products. Payment currency is EURO.
All products include VAT of 19%; This is shown separately in the invoice to re-examine the buyer.

Only prepayment (direct remittance or bank transfer via PayPal) is accepted as payment method.
A receipt of payment conclusion (acceptance by buyer) not within two weeks should be done, IRLessig reserves the rescission of the contract.
b)
The buyer makes use of his right of withdrawal he has to carry the return costs..
---
Returns & exchanges
Conditions

Withdrawal

You have the right, within fourteen days without giving any reason this Agreement at revoked. The withdrawal period is fourteen days from the day you or by
, Have taken possession of the goods you named third party, other than the carrier
or has.

The time limit begins after receipt of this instruction in text form, however not before receipt of the goods by the recipient (in case of recurring deliveries of similar goods not before receipt of the first partial delivery) and not before fulfilling our information obligations pursuant to Article 246 § 2 in connection with § 1 Abs . 1 and 2 draft Law and our obligations according to § 312e paragraph 1 sentence 1 BGB in conjunction with Article 246 § 3 BGB. The revocation period is sufficient to send the revocation or thing.

As a commodity is also the reception of digital products
(DIY instructions, etc.).

To exercise your right of cancellation, you must pay us:

I.R.Lessig
Ines Bohm, Wilhelm-Straße Guddorf 8.10365 Berlin
Phone Number: 030/29 77 94 87
E-mail address: i.r.lessig @ gmx.de

by a clear statement (eg a consigned by post mail, fax or email) of your decision to withdraw from this contract, inform.

You can use for the delivery of your attached model withdrawal form
however, this is not mandatory.

You can submit the model withdrawal form or any other unequivocal statement and to the e-mail address ines.bohm @ gmx.de.

Make use of this opportunity, we will forward to you immediately (eg by e-mail) confirmation of the receipt of such a withdrawal.
In order to observe the revocation period it is sufficient that you are of the communication concerning the exercise
Send right of withdrawal before the withdrawal deadline.

Effects of withdrawal

If you withdraw from this contract, we give you all the payments that we of
have received, including the cost of delivery (except for the additional costs that
this results that you, a different type of delivery other than the offered by us
have chosen favorable Shipping) without delay and no later than fourteen
Repay days from the date on which the notice of your cancellation of this
Contract is received. For this repayment, we use the same
Means of payment that you used for the initial transaction, unless
with you has been explicitly agreed otherwise; In no event will you because
this repayment charges calculated.

We may withhold the reimbursement until we have received the goods back
or until you have demonstrated that you have returned the goods, the
on which is the earlier.


You have the goods promptly and in any event not later than fourteen days from
the date on which you notify us of the cancellation of this contract, to us
returned or transferred.

The deadline is met if you send back the goods before the period of fourteen days.

You bear the direct cost of returning the goods.

You only need to pay for any diminished value of the goods when such
Value loss on one to establish the nature, characteristics and functioning
the goods are not necessary to deal with them is due.

Exclusion of the right of withdrawal

The right does not apply to distance contracts for the delivery of the product (s) that are manufactured according to customer specification or has clearly been made to the personal needs of the customer / are.
Whether the delivered (s) product (s) fall / fall under this exception, the product description in the shop can be removed.
Does the seller of the goods excluded from the right of withdrawal, the product description contains a hint.
Google Übersetzer für Unternehmen:Translator ToolkitWebsite-ÜbersetzerGlobal Market Finder

---
Additional policies
Cancellation policy/return policy
Cancellation and return policy

Can your revocation Declaration within 14 days without giving reasons in reason in text form (E.g. letter, fax, E-Mail) or - if the thing before the expiry of the deadline will leave him - revoked by returning the goods.

The time limit begins after receipt of this instruction in text form. To maintain the WiderrAllgemeine terms and conditions (for consumers)

Scope
The following terms and conditions apply to all business relations between the purchaser and the IRLessig amended current and valid in particular at the time of conclusion of the contract/purchase.
IRLessig accepted only if she in writing were approached and accepted by IRLessig prior to conclusion of the contract by the buyer in IRLessig and adopted different policies. The buyer is not entitled to the unilateral amendment of individual conditions and these changes are not accepted by IRLessig and not recognised.

Copyright
All selected articles, particularly with the addition of "Personal design" or "by I.R.Lessig" enjoy copyright protection according to the provisions of the Copyright Act (UrhG), which explicitly referred to. These items carry the label of "IRLessig" and may not reproduced, refinished, are distributed to the imitation, altered to mimic, offered under third party labels, nor copied in any other way and recycled. This article in their representation, their design and manufacturing are the intellectual property of IRLessig.
An imitation, especially for commercial use is forbidden under threat of legal action.
General and well-known pattern, which are already published are excluded from this clause.

Conclusion of the contract
The IRLessig offers are non-binding. Only upon acceptance of the offer by the buyer concluded a treaty between IRLessig and the buyer. IRLessig keeps a withdrawal of the offer unless obvious mistakes arising from the offer (such as pricing such as writing and calculation errors, inconsistencies between image and text, incorrect, incorrect shipping information).
The sale of the offered goods is only at individuals/consumers in the age of legal capacity.
Liability
The liability of IRLessig can be determined according to the statutory provisions. IRLessig is not liable for damages which were not caused (E.g. damage caused by transport, improper use of the product / article by the purchaser) of IRLessig and in particular are not for damage caused due to improper handling and due to non-respect of the intended use of the article.
Claims for compensation of consequential damage, are excluded.

Privacy policy
The data of the buyer will be made of this exclusively for the contract, and checkout available and used by IRLessig only for these purposes and confidential. A transfer to third parties is excluded and is carried out only on explicit request of the buyer. The disclosure to third parties by IRLessig is only permitted if it is indispensable for the execution of the contract / purchase.
In addition, the data treatment depends according to the provisions of the Federal Data Protection Act and the Telemedia Act.

Place of jurisdiction
The IRLessig named the buyer's delivery address is regarded as its domicile or habitual residence. Whose general place of jurisdiction in accordance with the provisions of the code of civil procedure applies to buyer domiciled and habitually resident in Germany.
If the buyer has no general jurisdiction in Germany or delivery to the buyer because of missing residence or common/ordinary stay in Germany and/or due to incorrect information in the delivery address can not be, Berlin is regarded as exclusive place of jurisdiction.

Severability clause

Should individual provisions of these general terms and conditions is ineffective or impracticable or after conclusion of the contract be ineffective or infeasible, remain the effectiveness of contract/purchase otherwise unaffected. In the place of the invalid or unenforceable provision, the effective and enforceable regulation is to stand, whose Wirkungen come the economic objective of the next, which have pursued the parties (buyer and IRLessig) with the invalid or unenforceable provision. The foregoing provisions shall apply mutatis mutandis in the event that the general terms and conditions prove incomplete.
Additional information English
ufsfrist meets the timely Abesndung of withdrawal (or the thing.

In the case of an effective revocation are to return the benefits received and any benefits derived. Can you us the received power (thing), as well as Groove