Step 1: Ink your stamp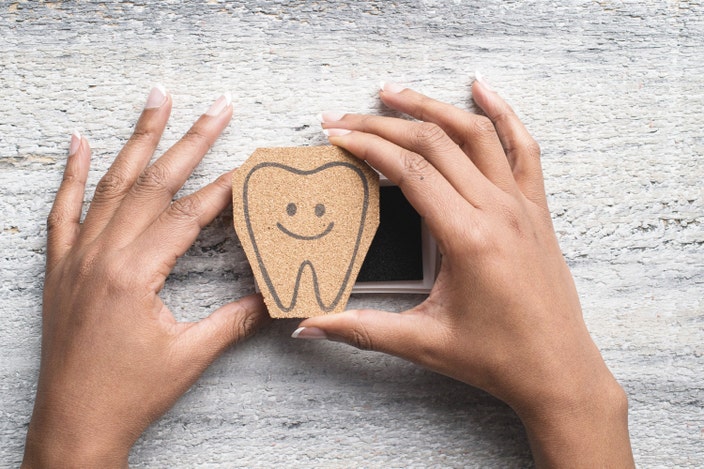 Apply ink to your tooth stamp. Tip: Rub the stamp on the ink pad and then use a tapping motion to make sure the ink is applied evenly.
Step 2: Stamp your pouch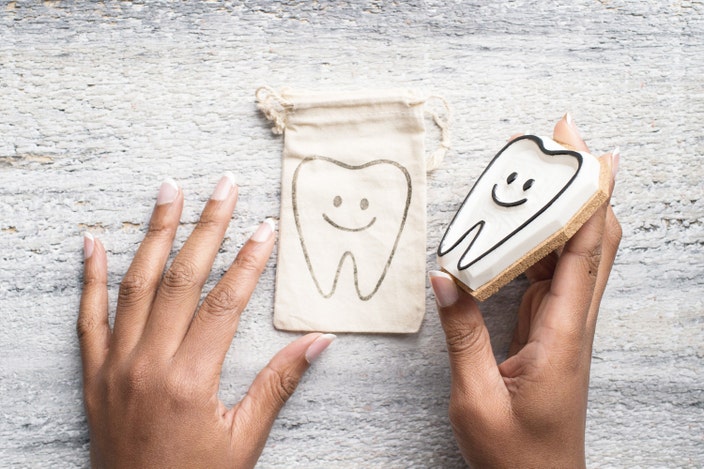 Now it's time to stamp your pouch. Line up the stamp so the tooth design is centered. Use even weight as you press the stamp onto your pouch. Ta da!
Step 3: Decorate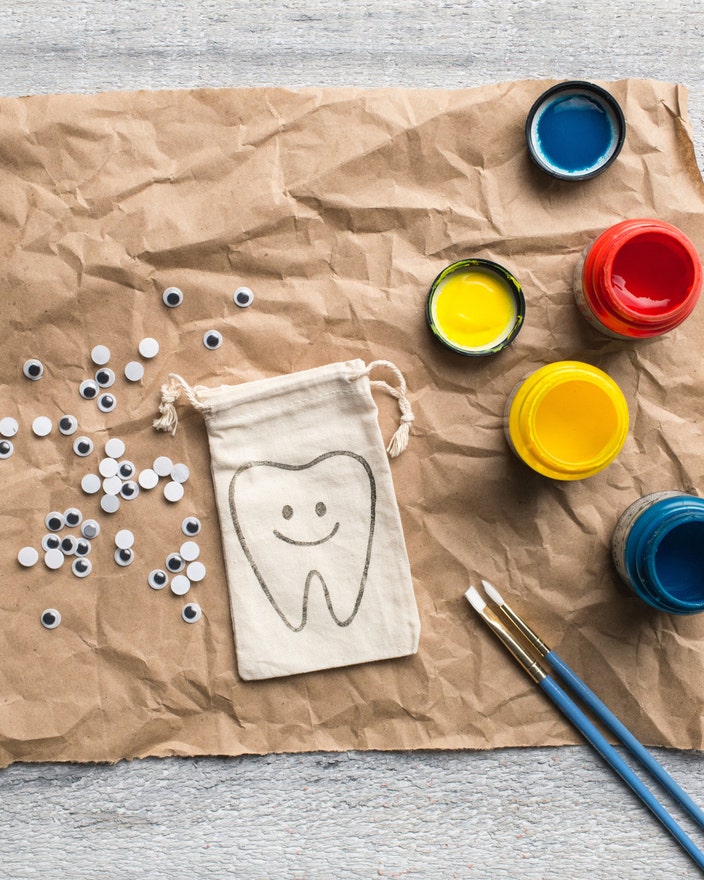 Now that the tooth design is stamped on the pouch, it's time to decorate. Fabric markers, googly eyes, or pom poms all make great embellishments. Get creative!