Step 1: Wash and dry your clear glass vase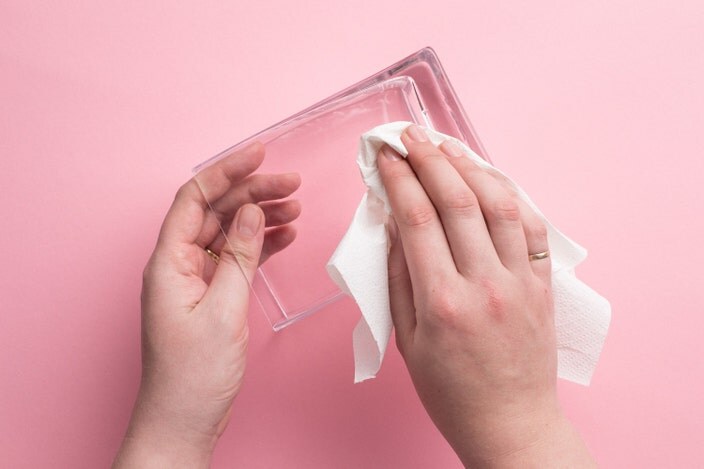 Thoroughly wash your clear glass vase with soap and water. When drying or handling the vase after washing, hold from the inside to protect against fingerprints or dust left on the clean glass. Tip: Don't skip this step! Etching cream will not etch properly on uncleaned glass.
Step 2: Apply glass etching cream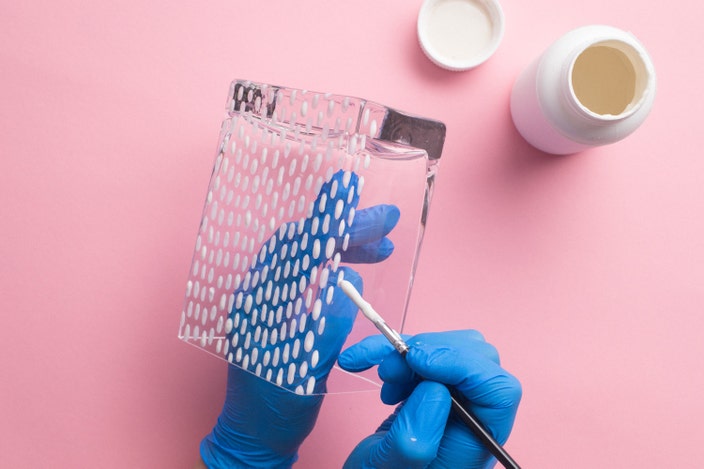 Working in a well-ventilated area, line your work surface with paper towels. Put on gloves. Use a paintbrush to mix your glass etching cream. Next, begin painting your design directly onto the glass. Tip: If you're applying the cream to all sides of your vase, it's easiest to hold the vase upside-down in one hand and slowly rotate as you paint. When you are finished applying the cream, set your vase aside on a paper towel for about five minutes, or per the manufacturer's instructions.
Step 3: Rinse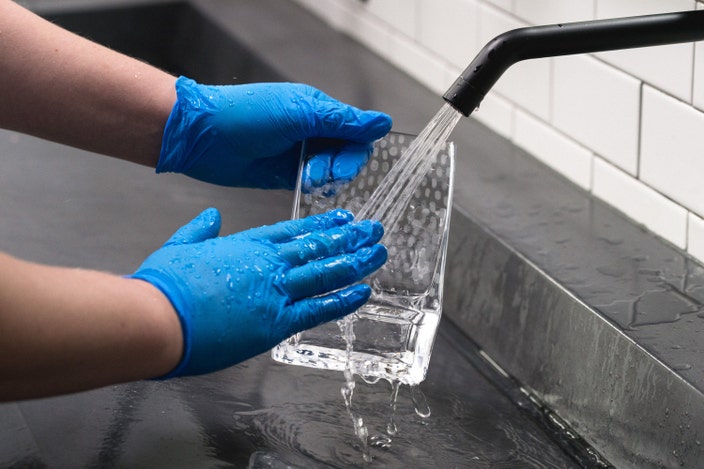 With your gloves still on, rinse the vase under tap water until all the etching cream is removed and your design is fully revealed.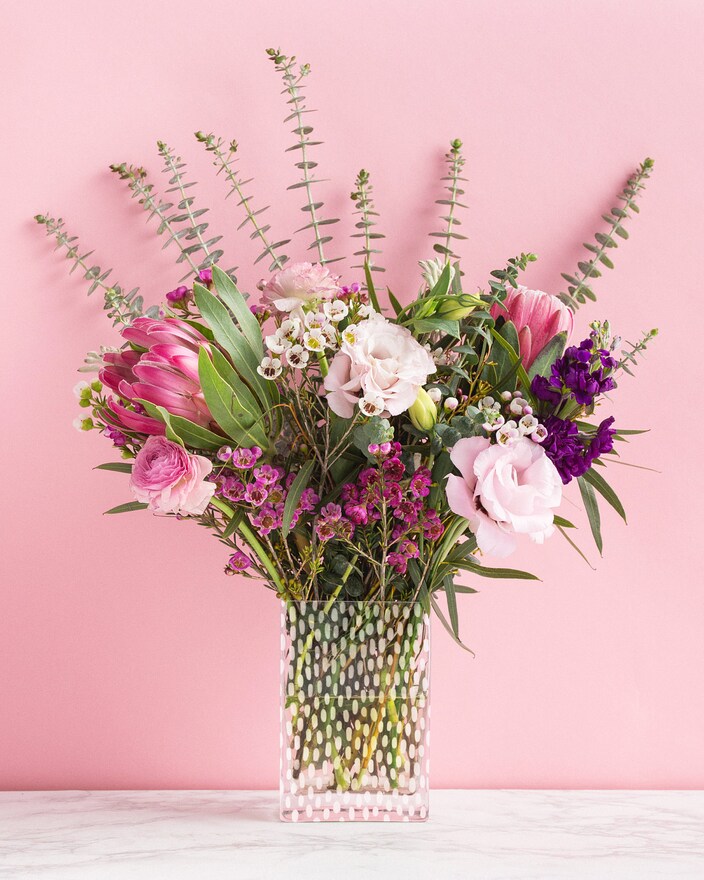 All done and ready for gifting! For best results, wash your vase by hand to preserve the design.