Did you know that you can make your own body butter at home? In this tutorial, we'll show you how, using a few nourishing, all-natural ingredients and scents from your favorite essential oils. This recipe makes enough body butter to fill two 4 oz. / 118 ml. jars; if you want to make more for family and friends, simply increase the measurements. Ready to try it out?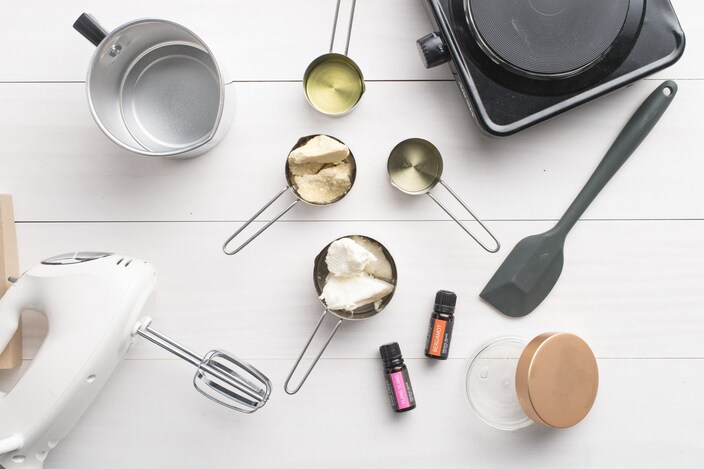 You will need
You might already have
Hand mixer or immersion blender
Step 1: Melt and measure the shea and cocoa butters
First you'll need to measure out the correct amounts of melted shea nut butter and cocoa butter. Set the hot plate on low heat and place some shea butter in your heat-proof cannister or pot. Once the shea nut butter has liquefied, pour it into the 1 cup / 237 ml measuring cup. Continue melting shea butter until you've reached 1 cup / 237 ml. Repeat this step with the cocoa butter (there's no need to wash the canister between ingredients) until you have ½ cup / 118 ml melted cocoa butter. Remove from hot plate.
Step 2: Combine shea and cocoa butters with almond and grapeseed oils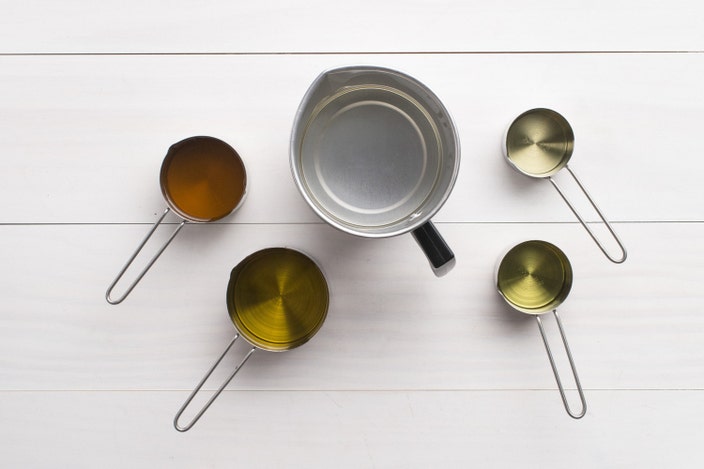 Pour the melted shea butter and melted cocoa butter into your heat-proof canister. Add the almond and grapeseed oils and swirl to combine.
Step 3: Allow to cool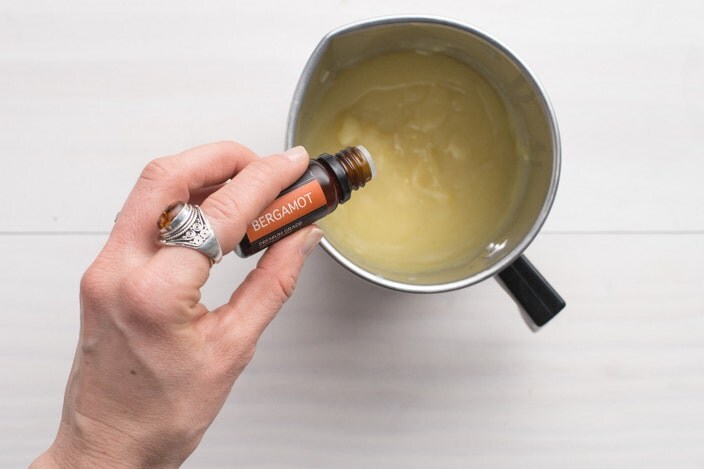 Place the canister containing the melted oil mixture in your refrigerator to set for approximately 10-20 minutes, or until the mixture is slightly opaque but still soft (about the consistency of softened butter). Tip: If you'd like to add scent, add 10-20 drops of your favorite essential oil to the cooled oil mixture before the next step.
Step 4: Whip it… whip it good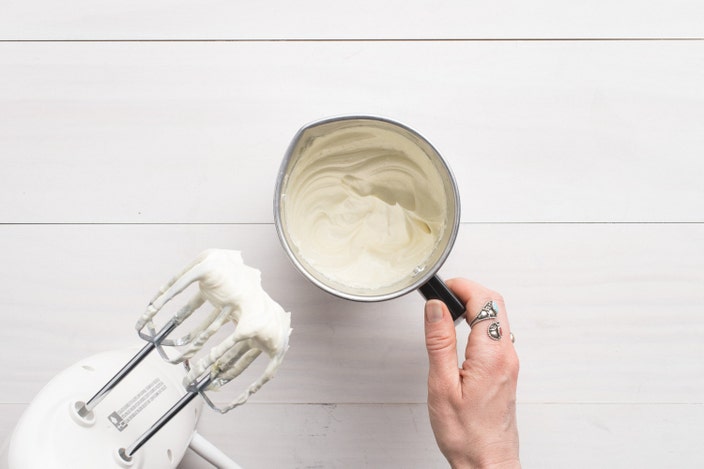 Once the mixture has set, remove canister from refrigerator. Put on an apron to protect clothes, and carefully begin whipping the partially-solidified oils together until the mixture begins to form soft peaks and resembles frosting or meringue, about 5 minutes. You may need to scrape down the sides of the canister occasionally using the rubber spatula.
Step 5: Transfer to body butter jar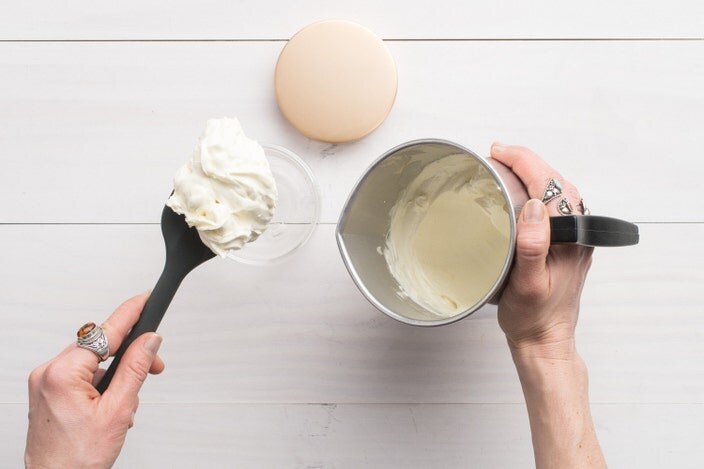 Use the rubber spatula to carefully transfer the body butter to the resealable jar, tapping lightly on a table or counter top to remove any air bubbles.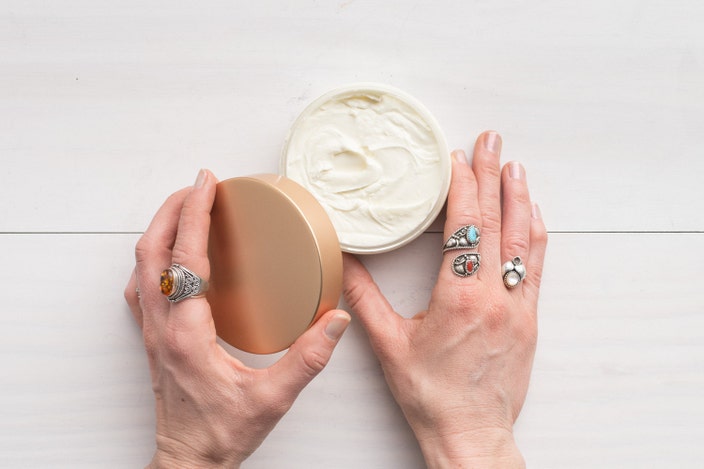 Add a lid and decorate with stickers, ribbon, etc. All done!
To use: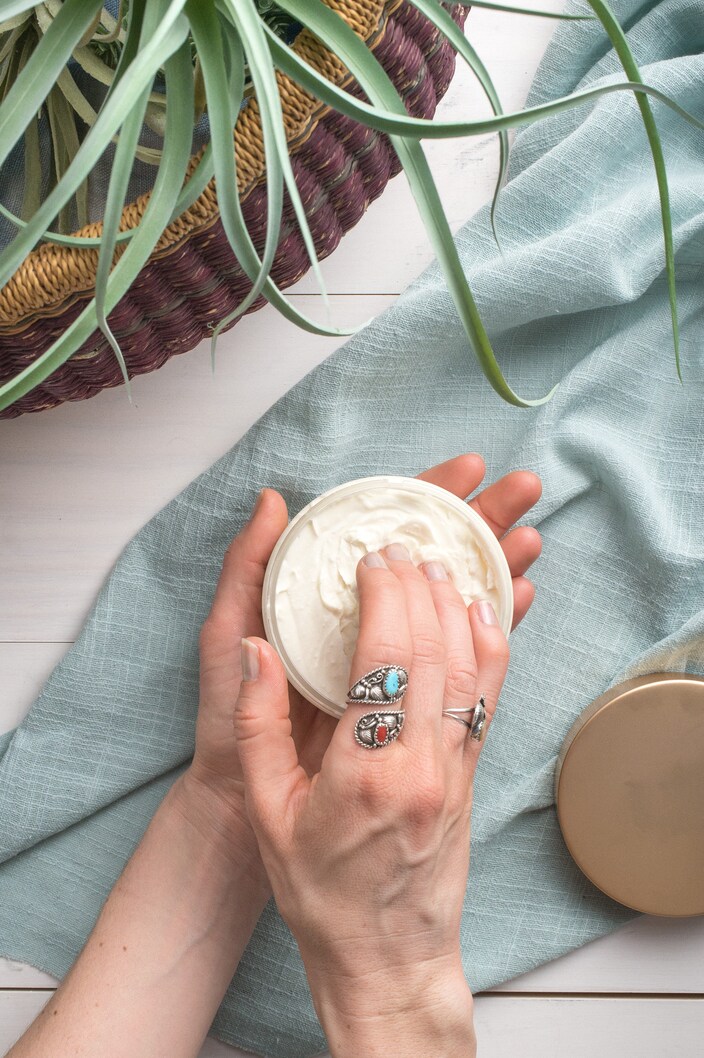 Slather on clean skin as needed. We recommend storing in a cool, dry place. Because this body butter contains no water, it should keep indefinitely, though it may begin to melt down after several months.