Step 1: Measure and mix ingredients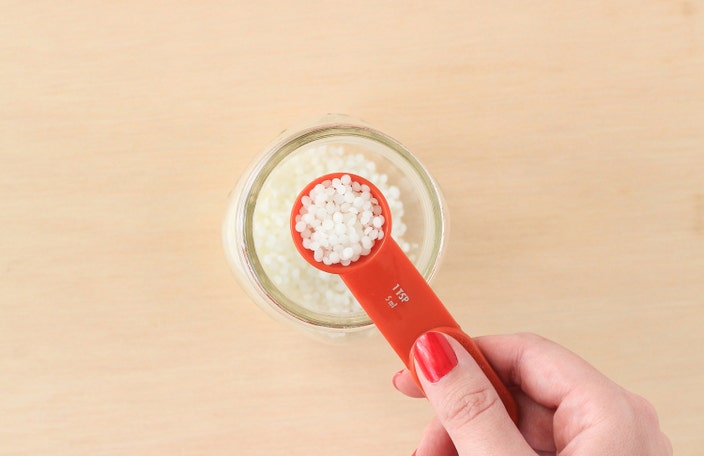 Fill a small sauce pan with about 2 inches of water and bring to a boil on the stove top. While the water is heating up, combine 4 teaspoons shea butter, 6 teaspoons almond oil and 8 teaspoons beeswax in a glass jar. (yields ~14 0.1 fl. oz mini pot containers)
Step 2: Melt ingredients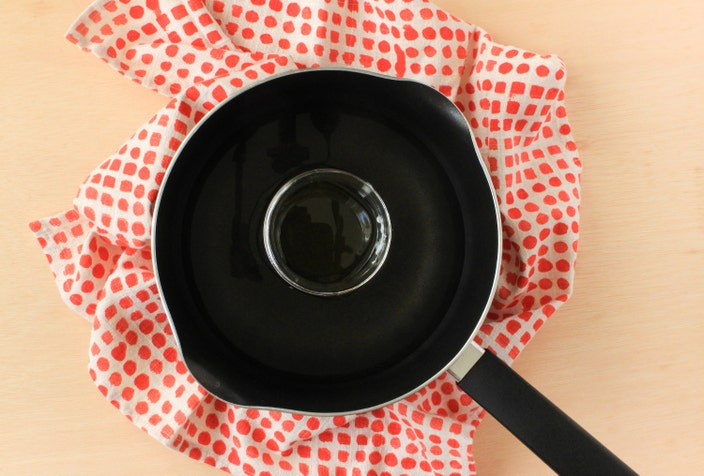 Turn the water temp down to a medium heat. Place the glass jar in the water, stirring ingredients occasionally until everything has melted.
Step 3 (Optional): Add flavoring and color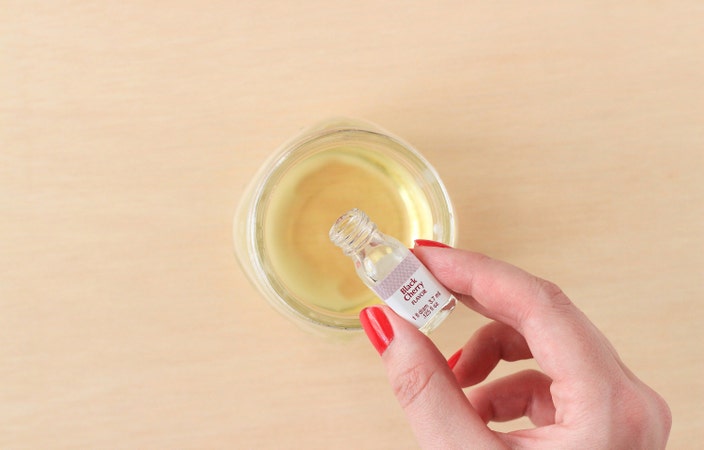 Remove glass jar from water and add your flavoring and lipstick shavings for color tinting.
Step 4: Pour into containers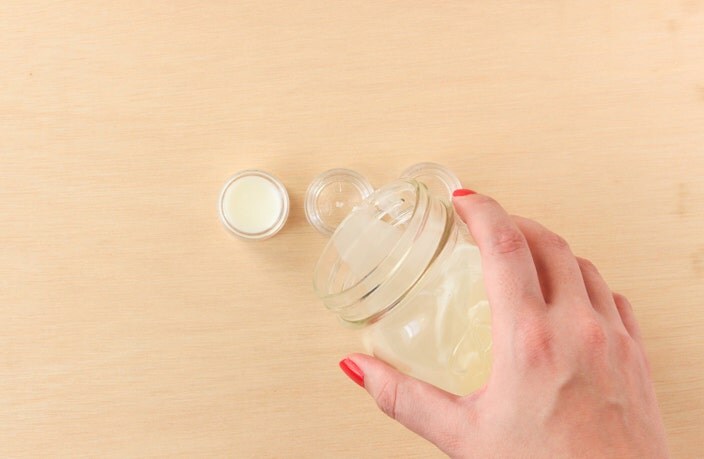 Pour melted mixture into containers and let sit still to harden for about 15-20 minutes.
Step 5: Customize containers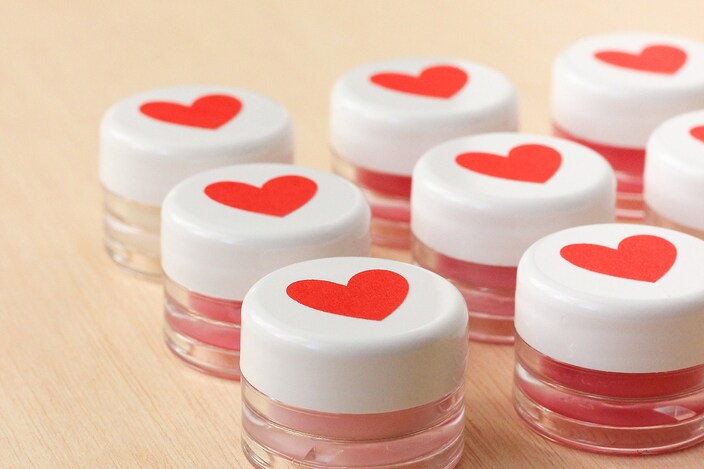 You can customize your lid with a sticker or just leave as is. Put the lid on the container, toss in your purse or beauty bag and you're ready to go!