Step 1: Preheat your iron and arrange appliqués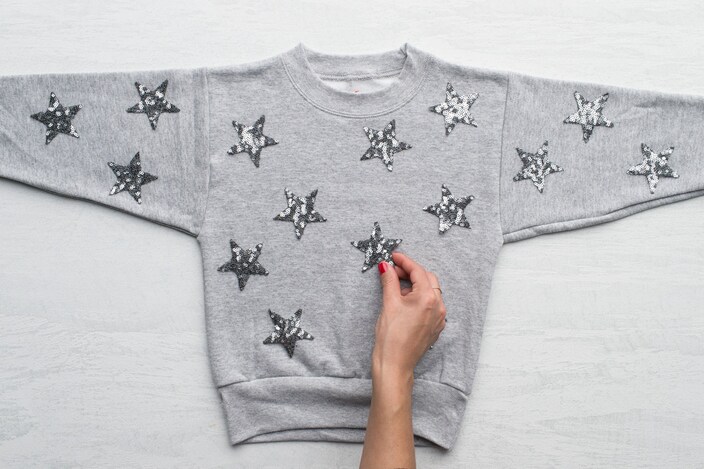 Before you begin, preheat your iron to its highest setting. Do not use a steam setting. Next, place appliqués on your sweatshirt until you find your desired arrangement. Snap a photo on your phone so you remember where each appliqué should go.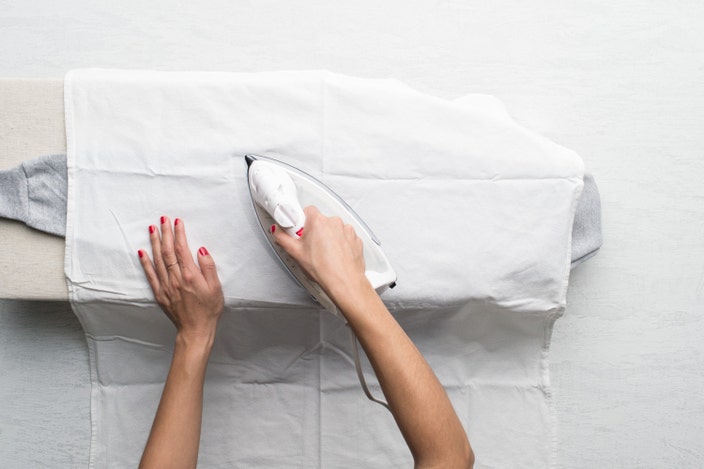 Begin ironing your appliqués to your sweatshirt using a pressing cloth or cotton fabric to protect the sequins. When ironing, use a tapping motion over the location of the appliqué instead of a circular motion – this will prevent the appliqué from shifting under the iron. A little heat goes a long way; check after you iron each one on to make sure that it's secure.
Step 3: Iron, iron, iron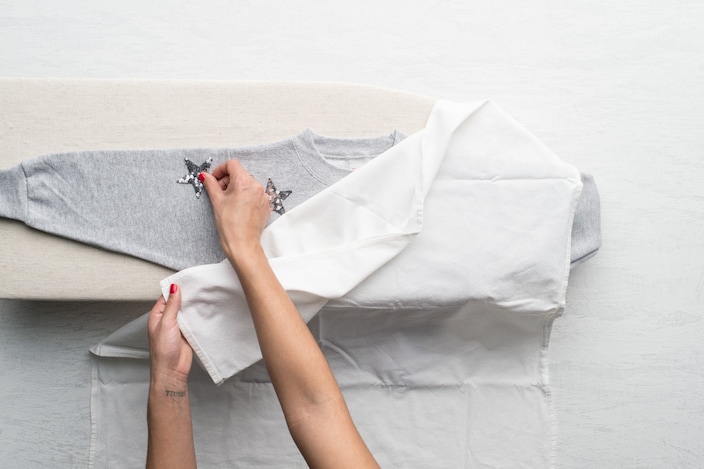 Continue this process until all of your appliqués are ironed on the front and back of your sweatshirt.
Step 4: Turn sweatshirt inside out and iron some more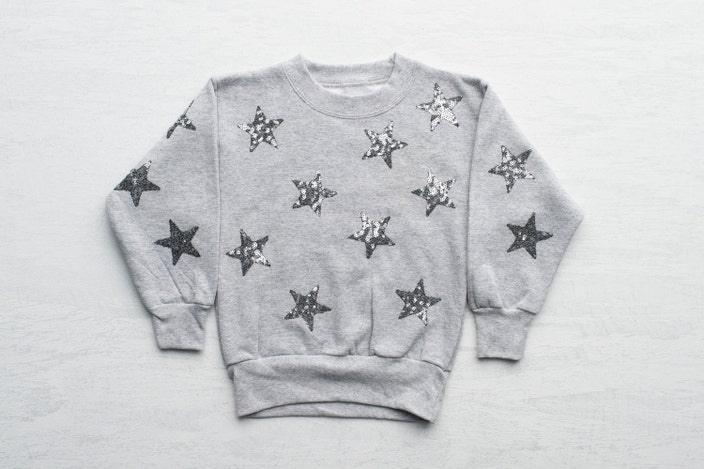 To finish your sweatshirt, turn inside out and give the whole thing one final iron. This will help secure your appliqués in place. Tip: You don't need to use a pressing cloth when ironing inside-out. All done!