Decorate your next party with garlands made from stickers and twine. Putting these together is quick and easy, and the best part is that you can customize them to complement your party's theme. Whether you go for pretty pastels, shocking neons, or classic metallics like silver and gold, these DIY garlands are sure to add a festive flair. Party on!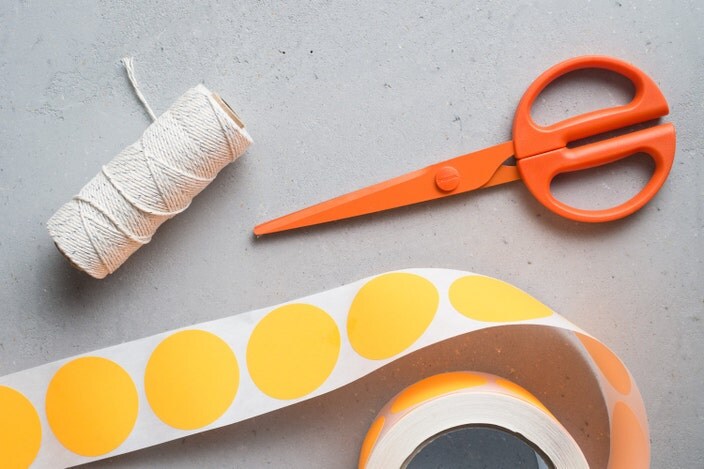 You will need
Step 1: Add your first sticker to the baker's twine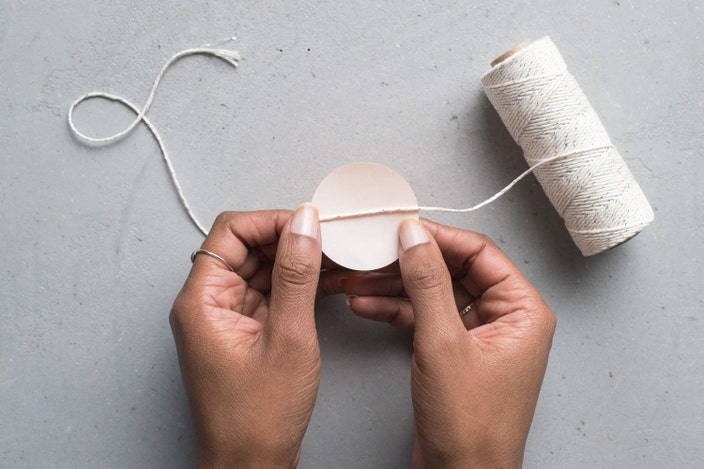 Leave about 1 ft. / 30 cm. for the tail (which you'll use to hang the garland) and add your first sticker so that the string goes right through the middle.
Step 2: Fold sticker in half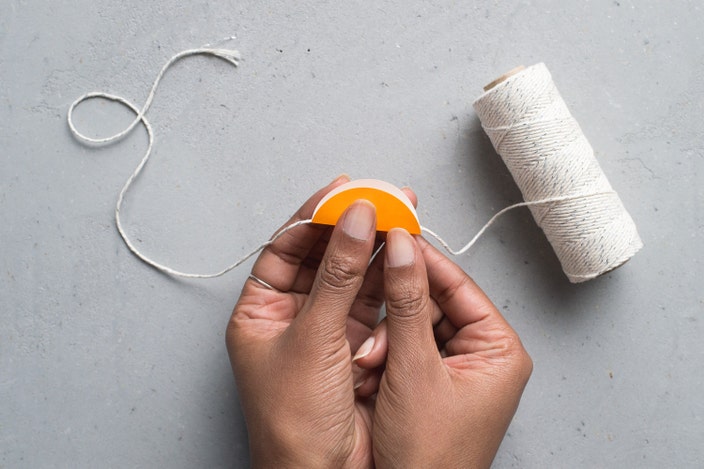 Fold the sticker in half, so the sticky sides are touching. This will form a scallop shape.
Step 3: Repeat, repeat, repeat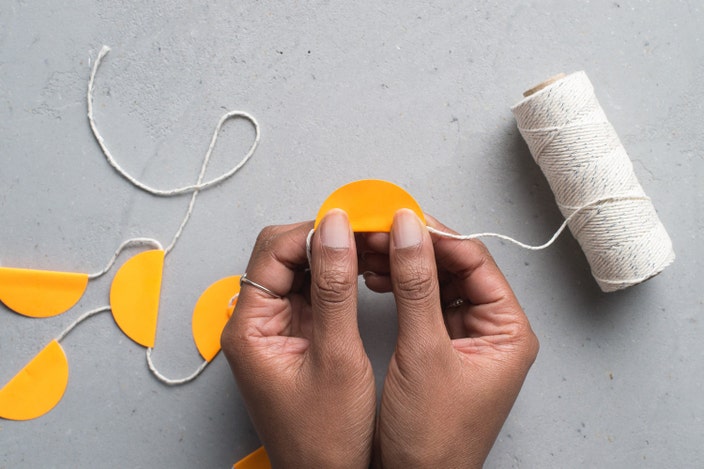 Continue adding stickers to the twine, leaving an even amount of space between each sticker. Make the garland as long as you wish – shorter garlands look great hanging on a wall, or you can make one long garland to weave across the room from the ceiling.
Step 4: Cut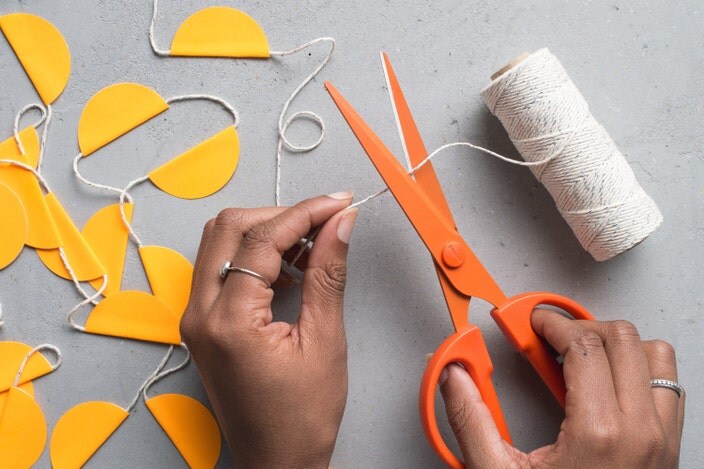 To finish your garland, leave another 1 ft. / 30 cm. tail without stickers and cut.